Chiranjeevi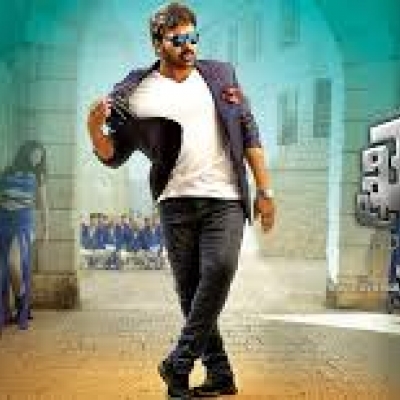 Uploaded by SRIRAMANJI
Comments
Top
Popular
Newest
There is no competition between chiranjeevi and others.
chiru stands out of all the other actors in tollywood
Hero who modernized Telugu cinema... He showed what Natural acting is to Telugu cinema... He introduced Extraordinary Dance movements, Realistic Fights to Telugu Cinema... TRUE EMPEROR OF TELUGU CINEMA FOR 25 Years... God of Grace... King of Dance. We are Blessed to Have you in Our telugu film industry sir.. You are truly a LEGEND... Take a Bow Chiranjeevi garu..
There are many stars in indian cinema but the only star who is always sitting on the top chair is one and only megastar chiranjeevi. Jai chiranjeeva
He is the only hero to gave maximum industry hits like ntr, no other hero can do it, still he is number 1
He made him himself, he was born to Lead Mega Star is Rocking Star of Telugu Film Industry...
EVEN THOUGH HE IS NOT IN INDUSTRY RIGHT NOW, HE HAS A CRAZE THROUGH OUT THE INDUSTRY.
- iliyassyed
He is trend setter of telugu cinema
Legend in telugu cinema
Best dancer and fighter
Awesome acting
We should calculate from top 2 because the ever legend in telugu industy is chiru obviously
No body can beat mega star he is the number 1 in allthe time he is king maker of tollywood
He is the tollywood hero who danced even at age of 45 with grace. He changed trend in fighting
Probably the only actor in South India who used to have equal craze to Rajinikanth
He was the reason for uplift of telugu film industry's stamina. No one can reach him
He is the best hero telugu film industry ever seen.
He is the Number one Hero in Tollywood.. No body can reach him.. Younger generation Heroes they are not up to the mark and they shouldn't even imagine to be Number one hero like megastar
He is the stylish dancer and versatile actor
I liked every movie of his that I watched.
Hero of legend victory man in only megastar
The only one thing I can say about him is he is all rounder.
He can do all types of roles.
He can mass, class, sentimental, romantic, faction stories. He can do justice to any role unlike other heroes.
There is one and only Megastar for telugu cinema
He is a legendary actor, no one is better than him
In a year 13 pictures have done, and all type of dances, all type of fights, all type of actions we can compare with others that only one chiranjeevi, have done and also compare in all type of languages
Always maga star is a star nobody can one can rise up on him its clear. For ever till the film industry will be there. Maga star nobody can reach me...
Only actor for to achieve own inspiration to telugu industry
From chiranjeevi the dance started in telugu industry
No one can act like him. This is sure forever.