Best Things About Phineas and Ferb
1
It is funny
yep
yes
No.
2
It is Disney Channel's longest running show
I know I don't like Phineas and Ferb, but hey, it's still better than Hannah Montana or Pickle and Peanut. - SpaceGoofsGeekerBoy
3
It has lasted 6 years
Not sure about this one I want the show to last longer
4 They teamed up with Marvel
5
They will team up with Star Wars in 2014
Awesome
Come on, Star Wars rules, and so does Phineas and Ferb. These two awesome things combined, would make the world a pretty awesome place for about a hour.
6 Ferb
7
Phineas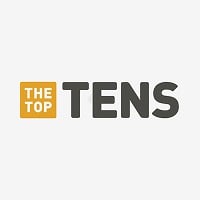 Phineas Flynn is one of the protagonists of the animated television series Phineas and Ferb. Voiced by Vincent Martella and created and designed by Dan Povenmire, Phineas first appeared along with the rest of the series' main characters in the pilot episode "Rollercoaster." Phineas, along with his stepbrother ...read more.
8
The Songs
Come On! They're all catchy!
Yes yes they are
Your gonna be BUSTED!
I love the Songs. - PatrickStar3
9
Isabella Garcia Shapiro
If I had a nickel for every time she was cute I'd have 20 dollars
She is cute and her voice also cute too
10
Perry
Perry is the best character in the show. He's cute, funny, and is the best agent in the world.
I love perry and his relationship with the boys as well as doofenshmirtz and even with candace and vanessa
Candace acts like she dosnt like him but she has a soft spot in there
The Contenders
11
Some episode are not in summer
Happy New Year, Foy Your Ice Only and some more - toy
12 The Movie
13
Dr. Heinz Doofenshmirtz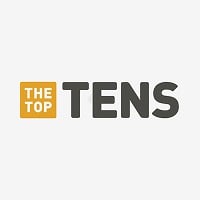 Dr. Heinz Doofenshmirtz is a fictional character and the main antagonist from the animated television show Phineas and Ferb. He was created by Dan Povenmire and Jeff "Swampy" Marsh, and is voiced by Povenmire.
14
Bowling for Soup sing the theme song
Yes and their awesome. - PatrickStar3
15 Irving
16
It ended while it was still on top.
As opposed to dragging it out until people don't like it anymore like a lot of cartoons do.
17 Isabella's Crush on Phineas
18 It has romance
19 It Did a Crossover with Milo Murphy's Law
20
The Quotes
Ferb, I know what we are gonna do today
Watcha you doing?
Where's Perry? - Margarida
BAdd New Item