Top Ten Things Disney Should Not Buy In the Future
Dang it Disney is buying every flipping thing now! >:(
Inspired by a few negative disney lists.

1 Nintendo

Mickey and the Roadster Racers in Mario Kart...No thanks!

No, just no! Number 1 and 2 make a lot of sence.

2 TheTopTens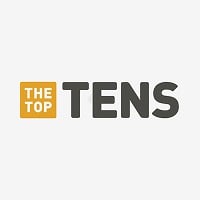 TheTopTens is a website created in 2005, which is used to write top ten lists, where anyone can vote, comment, and write posts about the lists.
If Disney bought TheTopTens then we wouldn't be able to talk about how much a lot of us hate Disney Channel and some of us/a lot of us will be kicked out of TheTopTens.
And they'd spam this site with Mickey Mouse. Nooo!
3
DC Comics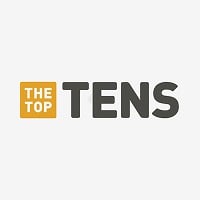 DC Comics, Inc. is an American comic book publisher. It is the publishing unit of DC Entertainment, a subsidiary of Warner Bros. DC Comics is one of the largest and oldest American comic book companies.
Mickey and his friends would appear at Six Flags parks
4
Dragon Ball Z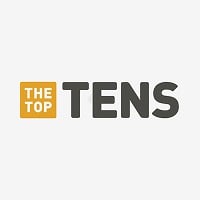 Dragon Ball Z is a Japanese anime television series produced by Toei Animation. Dragon Ball Z follows the adventures of Goku who, along with the Z Warriors, defends the Earth against evil. The action adventures are entertaining and reinforce the concept of good versus evil. Dragon Ball Z teaches valuable ...read more.
What Disney would make all the episodes with cheesy morals
5 Rights to a Halo Movie
6
Land for Disney World
I think this one would be fine especially since its all marsh out there anyways
They already own Disney World...
7 Homestuck
8
Teenage Mutant Ninja Turtles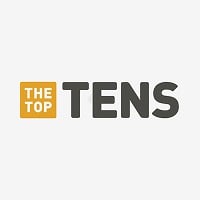 Teenage Mutant Ninja Turtles is an American 3D rendered computer animated television series based on the fictional superhero team. It aired on Nickelodeon in the United States from September 29, 2012 to November 12, 2017.
No,just no.They will ruin the characters
9 Yahoo
10
WWE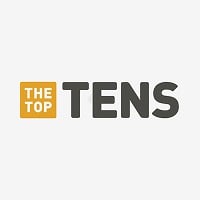 World Wrestling Entertainment, Inc. is an American publicly traded, privately controlled entertainment company that deals primarily in professional wrestling, with major revenue sources also coming from film, music, video games, product licensing, and direct product sales.
Wait, Fox now has SmackDown, and Disney owns Fox, so does that mean Disney owns SmackDown?
The Contenders
11
Family Guy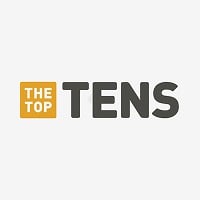 Family Guy is an American adult animated sitcom created by Seth MacFarlane for the Fox Broadcasting Company. The series centers on the Griffins, a family consisting of parents Peter (Idiotic Dad) and Lois (Nagging Wife), their children Meg (Socially Awkward Daughter) Chris (Idiotic Son), and Stewie ...read more.
Thanks to the Fox buyout, this series is probably going to get cancelled after season 17.
I just can't imagine the fact that this really happened.
Warning definitely not
12
Microsoft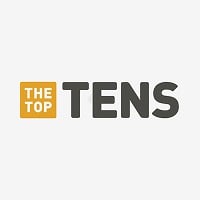 Microsoft Corporation is an American multinational technology company headquartered in Redmond, Washington, that develops, manufactures, licenses, supports and sells computer software, consumer electronics and personal computers and services.
DisneyXP computers with Small World, When you wish upon a star, or Let it go as a startup sound and Disneyland ad it's default desktop? No thank you!
13
The Godzilla Franchise
I'm a huge fan of Godzilla. I really don't want Disney to buy the rights from Toho to make their movie about Godzilla. Warner Bros. did it in 2014, and they did perfect. Disney should not get Warner Bros. at all either.
14
Hasbro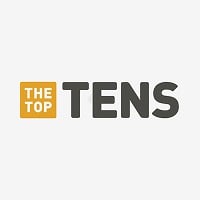 Quick! Dump out the old stuff before it's too late!

Also, Disney owning MLP, no thanks!
15
Cartoon Network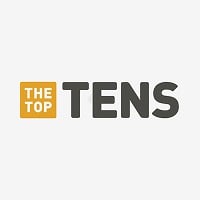 Cartoon Network is an American basic cable and satellite television channel that is owned by the Turner Broadcasting System division of Time Warner.
Yeah. Let's hope if they do, they cancel Teen Titans Go! instead of Gumball.
16
Apple
The logo turns from an apple to a circle with two smaller ones attached on the top.
17
Nickelodeon

SpongeBob getting cancelled, Schneider's Bakery making Disney shows, Nicktoons being junked (either that or renamed to Toon Disney), TeenNick DEFINITELY being junked, Nick Jr. merging with Disney Junior to create a baby show making machine, Nickelodeon merging with Disney, and other junk we don't want to see, all for only one buy-out of Nickelodeon by Disney!
18
Hanna-Barbera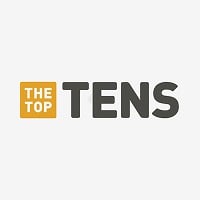 Hanna-Barbera Productions, Inc., was an American animation studio that dominated American television animation for three decades in the mid-to-late 20th century, founded in 1957 by former Metro-Goldwyn-Mayer animation directors William Hanna and Joseph Barbera and live-action director George Sidney ...read more.
Hanna barbera should be independent
19
Looney Tunes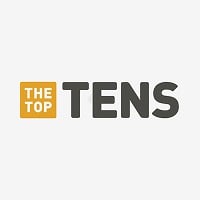 Looney Tunes is an American animated series of comedy short films produced by Warner Bros. from 1930 to 1969 during the golden age of American animation, alongside its sister series Merrie Melodies.
20
Drugs
If Disney buys drugs guess what they'll give to everyone to make them totally believe that they're at the most magical and happiest place ever? The illegal ones such as mushrooms and LSD!
They might sell weed and marijuana at the parks
21
Meijer
They'll replace Sandy the horse with a coin-operated Dumbo ride!
Who comes UP with some of these things?!
22
Sonic the Hedgehog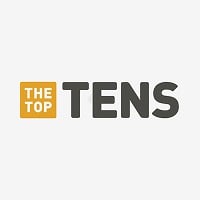 Sonic the Hedgehog, trademarked Sonic The Hedgehog, is the title character and protagonist of the Sonic the Hedgehog series released by SEGA, as well as numerous spin-off comics, five animated shows, and an animated OVA.
I hope this never happens!
I would die laughing if this actually happened.
23 Sony
24
Mojang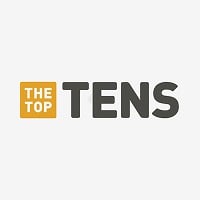 Mojang AB is a Swedish video game developer founded in May 2009 under the name Mojang Specifications by game programmer Markus Persson, best known for creating the popular independent game Minecraft, a sandbox game.
Well, Minecraft has nowhere to go but up.
Microsoft buying it was bad enough
25
Toonami
Disney isn't good with anime (Proof: they closed down Jetix for no reason), and if they buy out Toonami, history might repeat. Disney threw Jetix out the Window. The last thing any anime fan needs is for Disney to do the same with Toonami.
26
Rights to make another Avatar: The Last Airbender movie
Avatar is bad, why are they gonna add it to AK?!
We don't need another crappy ATLA movie. We already have that stupid Shylaman (can't spell his name) guy's movie which sucks.
28
Scary Movie film series
If they bought Annabelle they'll install her on It's a Small World
29
Taco Bell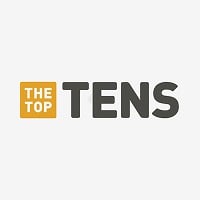 Taco Bell is an American chain of fast food restaurants based out of Irvine, California and a subsidiary of Yum! Brands, Inc. The restaurants serve a variety of Tex-Mex foods that include tacos, burritos, quesadillas, nachos, novelty and specialty items, and a variety of "value menu" items. As of 2018, ...read more.
They might air "Dipper Goes to Taco Bell" as an actual T.V. episode
30
Street Sharks

What if they bought Baby Shark...
31
The Simpsons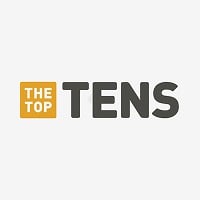 The Simpsons is an American animated sitcom created by Matt Groening that originally started on April 19, 1987 as shorts on The Tracey Ullman Show. It got its own series on December 17, 1989 and is still running as of 2019, making it the longest running animated sitcom. It is about a man named Homer ...read more.
They already own FOX...
32
Frito-Lay
They used to sponsor Frito-lays at Disneyland in the 50s and 60s...
33
Gundam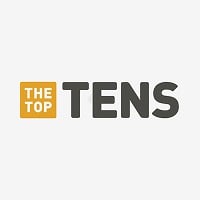 Disney would ruin it like they ruined Star Wars.
34
Sega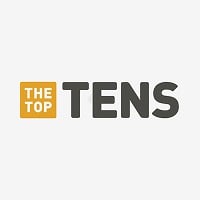 Sega Games Co., Ltd., originally short for Service Games and officially styled as SEGA, is a Japanese multinational video game developer and publisher headquartered in Tokyo, Japan, with multiple offices around the world.
35
Rovio
Disney angry birds no thanks
36
Clamp Comics
I'd be so mad if they did. (If you don't know who CLAMP comics are they are the people who made the popular Japanese graphic novel series called Cardcaptor Sakura).
37
505 Games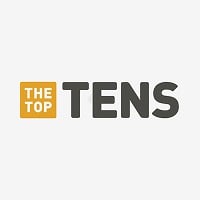 505 Games Ltd. is a global publisher of video games founded in 2006, and is a subsidiary of Italian company Digital Bros.
They would get rid of the Terraria enemies and make them into Mickey clones
38
Galaxy Trail
As a fan of Freedom Planet, I hope this never happens. One of the worst case scenarios would be Disney buying an Indie game studio if not a more popular or iconic game company that's been around for years. It's bad enough that they bought Maker Studios back in 2015 (Maker used to be indie), I hope it doesn't happen here or anywhere else.
39 Roblox
40
Justin Bieber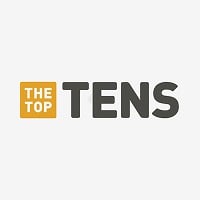 Justin Drew Bieber (born March 1, 1994) is a Canadian singer, songwriter, and record producer. He currently resides in Ontario, Canada and is Christian. He is the son of author Pattie Mallette. ...read more.
41
Google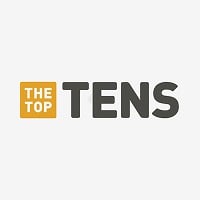 Google is an American multinational technology company specializing in Internet-related services and products. These include online advertising technologies, search, cloud computing, and software.
42 Adult Swim
43
Transformers
I don't think it be a good idea
44
Small Soldiers
Because Disney already made a toy-themed movie with Pixar which is toy story I don't think that they need another toy movie
45 Bob's Big Boy
46
Gabby cartoon series from Max Fleischer
You know I would laugh out loud if this happened, despite the fact that Disney and Fleischer were rivals back in the day. Gabby is just horribly obnoxious and annoying. (Even though Disney really has their own modern equivalent of Gabby in the form of Timon and Pumbaa)
47 Call of Duty
48 Mutt and Jeff Cartoon Comic Strip from Bud Fisher
49
King of the Hill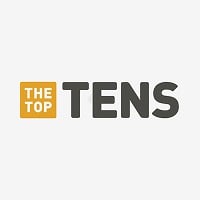 King of the Hill is an American animated sitcom created by Mike Judge and Greg Daniels that ran from January 12, 1997 to May 6, 2010 on Fox.
THEY ALREADY OWN FOX!
50
Amazon.com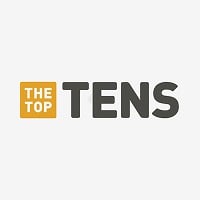 Amazon.com, commonly known as Amazon, is an American electronic commerce and cloud computing company that was founded on July 5, 1994, by Jeff Bezos and is based in Seattle, Washington.
PSearch List