Top Ten Best Things to Do While On Vacation
Matt92647
The Top Ten
1
Go to nice/famous place
Go some ware nice like another country or something - Matt92647
I love vacations, I've been to Disneyland CA, Disney World, Vegas, NYC, Ocean City MD, a cruise, Canada, the NJ shore, Six Flags in NJ, San Francisco, LA, and Bermuda, just to name a few...
2 Go to the movies
3 Go out somewhere nice for dinner
4
Do something you can't do at home
At home I don't eat a lot or all day because my mom will not approve of it and I don't eat a lot of sweets but on vacation I am allowed to eat whatever I want, whenever I want, and as much as I want without my mom interfering!
5 Rest
6
Buy things that you can't buy at home
You can go on eBay to buy the same stuff, you know...
7 Watch TV
8
Spend time with family
We have family in CA so we spend time with them when we visit LA, Vegas, and San Francisco.

I have an uncle who works at the food court at a mall that's only 10 minutes from the Seaside Heights boardwalk so during the summer we first visit the boardwalk and then go to the mall to visit him and eat (he pays for our food and gives us lots of leftovers, too! )while on our way home.
9 Go to another country
10
Theme parks/fun fairs
I've been to Disneyland, Disney World, Six Flags Great Adventure, Hershey Park, Dorney Park, Casino Pier, and Gillian's Wonderland Pier, just to name a few...
The Contenders
11 Sleep In
12
Revisit places you visited as a child
I first visited the Santa Cruz Boardwalk and the Mystery Spot when I was 5 years old. I returned at the age of 25. Years ago I couldn't do much except for playing air hockey at the arcade at Santa Cruz and walking up the hills at the Mystery Spot only since I was too little/young to do anything cool or exciting. On my return trip I still went to the arcade at Santa Cruz but I also went on thrill rides and coasters and at the Mystery Spot I am allowed to climb on walls now that I'm all grown up
And also recreating some of your childhood vacation photos, too!
13
Take pictures and videos
Making memories
14 Be Lazy
15
Ride fake horses
I hunt down those kid's coin operated horses and ride them every chance I got. They're fun!
16
Buffet all day
I gained 5 lbs on a cruise. It was totally worth it!
17
Shopping spree
In 2015 I bought a $14 plush toy at Disneyland, spent $20 on magnets in Vegas, $10 on a souvenir photo at Disneyland, and not once did my mom say "Why you spend so much money? "
18
Eat out all day
Cause who wants to cook while they're on vacation? In CA and Vegas we mainly had Asian food, but we also had 2 buffets, dim sum, McDonald's, and In N Out burgers!
19
Spend all your parent's money on random things
This doesn't happen often, so why not?
20
Collect brochures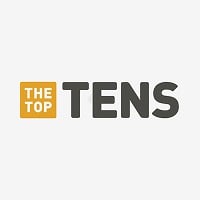 21 Buy souvenirs
22 Party
23 Share photos
24 Play
25 Take a tour
26 Go to the arcade
27 Go to the mall
28 Try new foods
29 Get out of the house
30 Watch YouTube videos
31 Urban exploration
32 Collect stuff from peoples' trash piles
33
Go to the casino
I visited Atlantic City NJ as a kid and teen many times while growing up. I think I also went as an infant? I also visited Vegas as a 2 year old. I was under the legal gambling age at those times so I couldn't be at the casinos. On my possible 1st trip to ACNJ as an infant I did NOTHING EXCITING cause I was only a baby at the time. Then as I grew older I went to the beach, then Steel Pier for the rides. My most recent AC trip was at the age of 22. I had finally reached the legal gambling age. I was (and still am) also the youngest person to be at the legal age to be in casinos in the family), so during this trip I was allowed in the casinos. I am raised as a non gambler so I decided to just pose for pictures while sitting at a slot machine and decided to just push random buttons on the machine. I alsodid the same thing in Vegas the following year.
34 Use TheTopTens
35
Stay up all night
I did this on a trip to Ocean City MD once. I did it for nearly 48 hours straight. I tried going for 72 hours straight without sleep and I failed.
36
Reckless eating
Years ago when I went to Ocean City MD I drank 3 sodas in 2 days, ate pizza, crabs, and doughnuts. In CA and Vegas I ate at 2 buffets in Vegas and San Francisco, and I had ice cream for lunch at NYC once!
BAdd New Item
Related Lists
Top 10 Best Things That Can Happen to You During Summer Vacation
Top Ten Best Things to Do On the Last Day of Summer Vacation

Best Countries to Visit on Vacation

Favorite U.S. State to Vacation In
List Stats
36 listings
3 years, 146 days old

Top Remixes
1. Go to nice/famous place
2. Go to the movies
3. Go out somewhere nice for dinner
Matt92647
Error Reporting
See a factual error in these listings? Report it
here
.