Top 10 Things That Get Far Too Much Hate for Being Underrated
If you've seen the new list Top 10 Things That Get Far Too Much Hate for Being Overrated, this is basically a reversed version. Some things are actually hated because they're UNDERRATED. This list describes those things.
The Top Ten
1
Teletubbies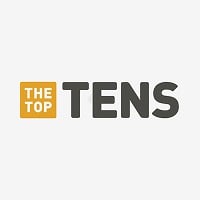 Teletubbies is a British pre-school children's television series created by Ragdoll Productions' Anne Wood CBE and Andrew Davenport, who wrote each of the show's 365 episodes. It is owned by Canadian Studio WildBrain, which is the largest independent Children's and Adolescent's Film Studio
People describe it like it's the spawn of Satan. IT'S NOT. It's a cute, sweet, gentle show about friendship. The Teletubbies themselves ARE NOT creepy. They are cute, sweet, and are all best friends. And come on, this show CANNOT be worse than Sanjay and Craig, because it does NOT have toilet humor or anything else gross in it. It's the most innocent show ever.
It's actually disturbing for little kids. And teenagers. And everyone else. - RiverClanRocks
Its not disturbing, the teletubbies are cute, friendly. The sun with a babies face might look odd but its not disturbing. If it was then it would've been cancelled in a week.
This show is for anybody that is high, are extra-terrestrials or are in Hell, if you are a normal human being, I wouldn't recommend watching this "show". - KennyRulz244444
This Show SUCKS! - VideoGamefan5
2
Gordy

EASILY the most underrated movie I have EVER seen. People say it's a rip-off of Babe because it came out the same year. They also criticize it just because it doesn't have the best acting or special effects. Just like Frozen, people hate it for things that are MINOR.
Gordy is a terrible Babe rip-off, it lacks the emotional moments that Babe contained and is extremely boring. - KennyRulz244444
Why would somebody hate something because it's underrated? This makes no sense! - RalphBob
I've never heard of this movie, can you explain it to me?
3
Liv and Maddie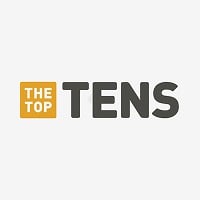 Liv and Maddie is a live-action Disney Channel sitcom that started on July 19, 2013, and ended on March 24, 2017. It is about two identical twin sisters named Olivia "Liv" Rooney and Madison "Maddie" Rooney (both portrayed by actress Dove Olivia Cameron; born in January 1996 as Chloe Celeste Hosterman) ...read more.
I only put Teletubbies higher because it's more hated and underrated. However, this actually surpasses Teletubbies as my favorite show of ALL TIME. The only way Teletubbies can surpass it is in the innocence category. Unfortunately, some episodes (such as "Bro-Cave-A-Rooney" and "Detention-A-Rooney") have gross content, but it STILL handles gross-out humor FAR better than Sanjay and Craig, Fanboy and Chum Chum, Marvin Marvin, or Breadwinners. At least there are no butt and fart jokes.
Liv and Maddie is filled with turd jokes and mean-spirited tones. - KennyRulz244444
4
Oliver & Company

I put Gordy first on here because it's the most underrated, otherwise Oliver & Company would be #1. Disney's 27th animated feature in the official cannon is described as a "decidedly lackluster entry" according to Rotten Tomatoes. Just like Gordy, the critics are WRONG. As it turns out, ALL Disney's 70s and 80s animated features are criticized SOLELY for being underrated. However, this film is the least fortune victim BY FAR (not counting The Black Cauldron, which actually deserves to be hated).
This movie is extremely boring, it is the Troll 2 of Oliver Twist. - KennyRulz244444
5
Cars

It seems like people only started to hate it AFTER the release of the sequel, which sadly wasn't as good (still Pixar's worst movie, even including The Good Dinosaur). However, the first Cars film is not at all a bad Pixar movie, even if it's not quite Toy Story or Finding Nemo. People seem to forget that the first film, unlike the sequel, is actually warm-hearted film about friendship, like three of the other Disney movies on here (Gordy, Oliver & Company, Brother Bear).
Probably Like One Of The Only Good Items On This List - VideoGamefan5
6
Brother Bear

As with Gordy and Oliver & Company, it gets NO RESPECT from the critics. But unlike Oliver & Company, it was not released in the 70s or 80s. Instead, it was released in the early 2000s (2003 to be exact), which were also a slump for Disney. What's REALLY sad is that, just like Gordy and Oliver & Company, it's rated lower than Home on the Range and Atlantis: The Lost Empire at Rotten Tomatoes. It DOES NOT deserve to be.
7
Brave

Quite possibly Pixar's most underrated movie ever, surpassing even Cars and A Bug's Life in underratedness. Another misunderstood Disney film, this time produced by Pixar.
8
Bolt

Not as underrated as Gordy, Oliver & Company, or Brother Bear, but similar to Brave and Cars in that people think it's awful JUST BECAUSE it's not The Lion King or Toy Story. This is another Disney movie that people take for granted.
This movie was my childhood. That's all I'm saying. - RiverClanRocks
9
The Princess and the Frog

Just like Brave, Bolt, and Cars, people hate this film for not being The Lion King or Toy Story. When did people become so cynical?!
10
Vocaloid
How are vocaloids underrated? - RiverClanRocks
The Contenders
11
Zootopia
Zootopia is underrated? I thought it was really popular
Wait, Zootopia is an underrated movie? but it looks so popular, there are even pictures of Zootopia on the board at my school
12
Wander Over Yonder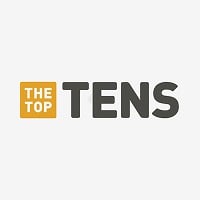 Wander Over Yonder is an American animated television series on Disney XD. Created by Craig McCracken, it follows Wander and his best friend and steed Sylvia. Adventurous and optimistic, Wander rides across the galaxy to help persons live freely, against the intentions of Lord Hater to rule the universe. ...read more.
I agree! This is a great show! Underrated does not equal bad, people!
13
Chicken Little

Disney's first film without Pixar to be entirely CGI animated is a surprisingly cute, fun, and touching story about a misfit chicken. People seem to treat this film the same way the citizens of Oakey Oaks treat Chicken Little himself. How ironically hypocritical.
14
Frozen

15 The Good Dinosaur
16
Poptropica
It's not as popular as it used to. - Discord1
17 Home On The Range
18 Chuck E Cheese's
19
The Boxtrolls

20
Clarence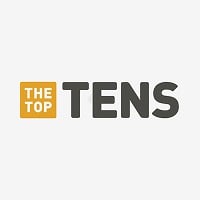 Clarence is an American animated television series created by Skyler Page for Cartoon Network. The series revolves around a young boy named Clarence and his two best friends Jeff and Sumo. Page, a former storyboard artist for Adventure Time and revisionist for Secret Mountain Fort Awesome, developed ...read more.
This is creepy. It's about a walrus kid doing weird stuff. - RiverClanRocks
21
Big The Cat from Sonic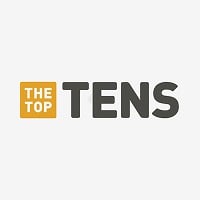 22
Uncle Grandpa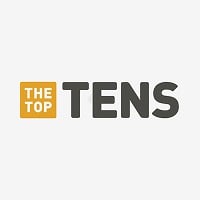 Uncle Grandpa is an American animated television series created by Peter Browngardt for Cartoon Network that premiered on the network on September 2, 2013. The series is based on Browngardt's animated short of the same name from The Cartoonstitute.
23
Sanjay and Craig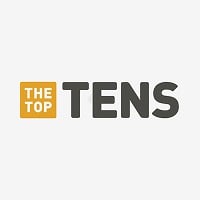 Sanjay and Craig is an American animated comedy television series that aired on Nickelodeon from May 25, 2013, to July 29, 2016, for three seasons and 60 episodes. The series is about a 12-year-old boy named Sanjay Patel who owns a talking pet snake named Craig.
24
Fish Hooks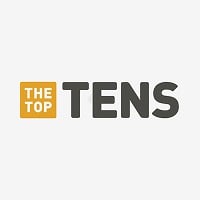 Fish Hooks is an American animated television series created by Noah Z. Jones which originally aired on Disney Channel from September 3, 2010 to April 4, 2014. Twenty-one episodes were ordered for the first season.
25
Chowder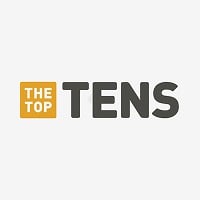 Chowder is an American animated television series created by C.H. Greenblatt for Cartoon Network. The series follows an aspiring young child named Chowder and his day-to-day adventures as an apprentice in Chef Mung Daal's catering company.
26 The Fox and the Hound
27 The Rescuers
28 Angels in the Outfield
29
The Adventures of Jimmy Neutron: Boy Genius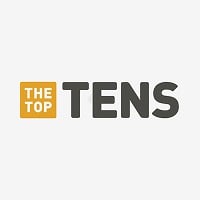 The Adventures of Jimmy Neutron: Boy Genius is an American computer animated television series created by John A. Davis. It is the first spin-off to the 2001 film Jimmy Neutron: Boy Genius.
30 101 Dalmatians (1996)
31
Minions

32
The Greatest Story Ever Told

33
Breadwinners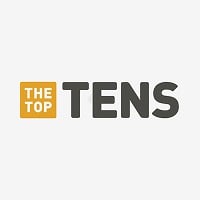 Breadwinners is a 2014 animated comedy television series produced by Nickelodeon. It is about the adventures of SwaySway and Buhdeuce, two ducks who drive in a rocket van delivering bread to their customers.
34
Rabbids Invasion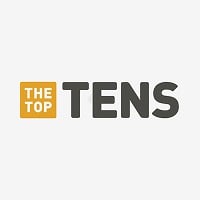 Rabbids Invasion (French: Les Lapins Crétins : Invasion) is a French/American animated television series which premiered on August 3, 2013, on Nickelodeon. The series began airing on Nicktoons during its second season in late 2015. On June 23, 2017, the series finale ended during its third season. ...read more.
35
Barney & Friends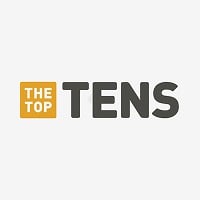 Barney & Friends is an American children's television series aimed at children from ages 1 to 8, created by Sheryl Leach and produced by HIT Entertainment. It premiered on PBS on April 6, 1992. The series features the title character Barney, a purple anthropomorphic tyrannosaurus rex who conveys educational ...read more.
36
Rookie of the Year

37
Austin & Ally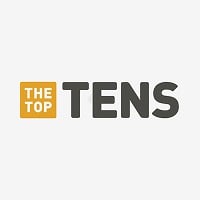 Austin & Ally is an American teen sitcom that premiered on Disney Channel on December 2, 2011, and ended on January 10, 2016. The series was created by Kevin Kopelow & Heath Seifert, the writers and producers of the Disney Channel sitcoms Sonny with a Chance and Jonas.
38
Good Luck Charlie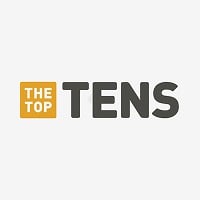 Good Luck Charlie is an American sitcom that originally aired on Disney Channel from April 4, 2010, to February 16, 2014. The series' creators, Phil Baker and Drew Vaupen, wanted to create a program that would appeal to entire families, not just children.
39
iCarly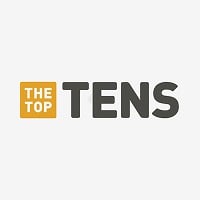 iCarly is an American teen sitcom that ran on Nickelodeon from September 8, 2007 until November 23, 2012. The series, created by Dan Schneider, focuses on teenager Carly Shay, who creates her own web show called iCarly with her best friends Sam Puckett and Freddie Benson.
40
Victorious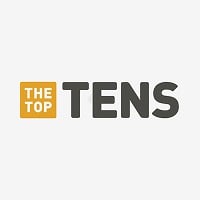 Victorious is an American sitcom created by Dan Schneider that originally aired on Nickelodeon from March 27, 2010 through February 2, 2013 . The series revolves around aspiring singer Tori Vega, a teenager who attends a performing arts high school called Hollywood Arts High School, after taking her ...read more.
41
Song of the South

42
Pete's Dragon (1977)

43
Adventures in Babysitting (2016)

44
Descendents

45
Cloud 9

46
Dora the Explorer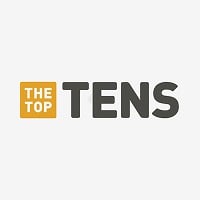 Dora the Explorer (2000 - 2019) is an American preschool educational animated TV series created by Chris Gifford, Valerie Walsh, and Eric Weiner in which Dora goes on adventures with her friend, a monkey named Boots.
47
Harvey Beaks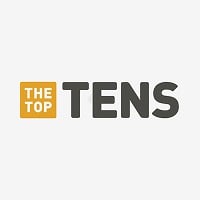 Harvey Beaks is an American animated television series created by C.H. Greenblatt for Nickelodeon. Originally announced to premiere on March 29, 2015, the series instead premiered on March 28, 2015 following the 2015 Kids' Choice Awards.
48
Justin Bieber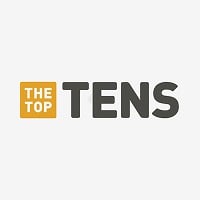 Justin Drew Bieber (born March 1, 1994) is a Canadian singer, songwriter, and record producer. He currently resides in Ontario, Canada and is Christian. He is the son of author Pattie Mallette. ...read more.
49
Chocolate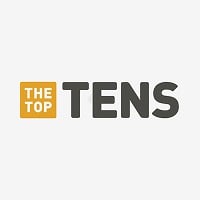 Chocolate is a typically sweet, usually brown food preparation of Theobroma cacao seeds, roasted and ground, and often flavored with vanilla.
BAdd New Item