Top Ten Things to Hate About Sonic the Hedgehog
Chaotixhero
I am a hardcore Sonic fan so this is might be stupid but... Here are things that make Sonic not so much of a hero.
The Contenders: Page 2
21
Sonic X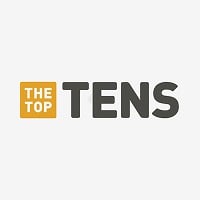 Sonic X is a Japanese anime television series created by TMS Entertainment and based on the Sonic the Hedgehog video game series published by Sega.
I don't think so! Sonic X should be replaced by unmade rip-off versions such as Mario X/Pac-Man X/Beavis & Butthead X/Your Favorite Martian X!
It's better than Pac-man stupid T.V. show. Seriously, the CGI is terrible, the voice acting sucks, and the ghosts (who are his enemies) are now his friends. And how pac-man became a teen? He also rip off Mario. PAC-MAN SHOULD NEVER EVER USE POWER-UPS EVER. - Chaotixhero
Pac-Man & the Ghostly Adventures sucks, but it's much better than Sonic X!
Ah sonic x so this is what 2003 gave us? Its shameful.
START HATING PAC-MAN & THE GHOSTLY ADVENTURES, PLEASE! IT DOES NOT DESERVE A THIRD SEASON! IT'S SO OVERRATED! WHY DO YOU LIKE HOW TWEENY THE PAC-MAN CHARACTERS ARE IN THIS?! >:(
V 4 Comments
22
Sonic has green eyes
I have green eyes! :(
Sonic and amy both have green eyes.
So what they have a green eyes is that your problem pal
Pfft-HAHAAHAHAAHAHA! The old classic fanboys... XDDD
V 1 Comment
23
Sonic is preachy
He even is bossy to Amy Rose and his sista!
24
Sonic & Mega Man
I do agree. Imagin Sonic and PAC-man working together. It beats sonic and mega man. Sonic kicked mega man's butt. Mega man needed his "go go power rangers" animal friends to beat sonic. Of proves mega man is weaker than sonic. How embarrassing. Also... Go Go Sonic and Pac-man! Heroes together, Sega and namco forever! Laugh out loud I am a terrible singer - Chaotixhero
Even worse, it's on Archie Comics. Also, Sonic & Pac-Man on Archie Comics would be cool. Even Chaotixhero would agree.
Why not Sonic and Mario
I don't know
V 1 Comment
25
The Crush 40 Songs
Linkin Park is 40 times better than Crush 40 and so is Your Favorite Martian by Ray William Johnson and Maker Studios (which will come back from retirement).
I'd rather suffer the Industrial Revolution than Crush 40 music!
I especially hate Live and Learn. It makes no sense. I'd rather listen to Bowling for Soup.
U hate them?!?
so u like justin bieber or sth?!
they r better than many famous rock and metal bands! - ShahryRKnoT
V 5 Comments
26 Sonic the Hedgehog exists
27
Sonic Teamed Up With Mega Man Characters
Sonic and Mega man comic? And not a Mario and sonic crossover comic? How rude - Chaotixhero
Rude indeed, especially since it's on Archie Comics, which is evil!
Sonic the Hedgehog is evil! He even bickers with Mega Man!
V 1 Comment
28
Sonic Isn't In Love With Amy Rose
Sonic is awful! Also, Amy Rose would be the perfect drummer in a Pac-Man & Sonic crossover band called "Pac-Man and the Sonic Cast" whereas Pac-Man is the lead singer voiced by Chris Brown, Sonic the Hedgehog is the lead guitarist voiced by Usher Raymond, Miles "Tails" Prower is the lead pianist voiced by Justin Timberlake, Knuckles the Echidna is the saxophonist voiced by Ray William Johnson & Shadow the Hedgehog is the DJ voiced by Pitbull.
I think it's because of Sonic's temper, selfishness, cowardice, childishness, rudeness, spoiled attitude, anger issues, grouchiness & want to not be considered a pedophile.
Amy Rose should not be having a mad crush on Sonic the Hedgehog anyway. The original Sonic Adventure on the Dreamcast completely ruined Amy Rose.
Because why is sonic a hater he is just a loner. They should give sonic at least a little toush of love to sonic for Amy. maybe sonic does like Amy but he never tells he should at least tell tails that he lovess some ONE anyway a SONAMY couple souds cuteee√®eee but a sonally couple ah bo√'oo√'o√'. But in sonic clouers I love the bot that dr.eggman made but when tails got pushed in not to be a spoier or anything but it seemed like tails did not care that he got push in bad words in it not the cuss type just I'm out
V 2 Comments
29
Sonic the Hedgehog Talks Too Much
Man, Sonic needs his voice actor changed.
Usher would nonetheless be the best voice for Sonic the Hedgehog.
V 2 Comments
30
His face
Sonic has a punchable face! Look at Sonic, he's too adorable!
I hate Sonic's face as much as I hate Mickey Mouse's face. And Michael Jackson's, and he's in another SEGA game.
His stupid herp derp face makes we wanna punch him!
31
He's overrated
I hate that dude. Sonic the Hedgehog does not deserve a fanbase or to have his own T.V. series if the Super Mario Team is not able to give Mario his own T.V. series. So far, Sonic Boom is a blast, but Sonic the Hedgehog has n reason to be overrated whatsoever. Sonic the Hedgehog is awful!
This needs to be much higher on the list. Seriously, he sucks! I think Modern Sonic is more liked than Classic Sonic. Seriously, he is not! Sonic Boom Sonic is as great as Classic Sonic, though.
Man, that boy is so overrated, in fact, that he is ranked as the top 1 best liked Sonic character ever! Sonic sucks, although Classic Sonic & Boom Sonic do not.
He Used To Be Underrated From 2002-2006
V 6 Comments
32
Sonic is very bossy towards everyone
How does everyone even take him seriously- he's outsmarted by an 8 year old!
His Bossy Humor Is Like Benson From Regular Show - CuteGirlJigglypuff
He is NOT like Benson from RS, it's because... Sigh. Sonic is he main one, duh! SO of course he tells everyone what to do so he can save their butts.
V 1 Comment
33
"Gotta go fast!"
After hearing these quotes repeatedly, I wanted to make Sonic the Hedgehog die throughout 1999 - 2013, but not anymore.
What's so good about this quote?
"Gotta go fa-" and he's hit by a bus because hedgehogs are nearly blind!
Gotta go da-Sonic goes slower and slower.Stupid hedgehog.Sonic crys of his lost speed.
V 2 Comments
34
His 15 year old age
He doesn't even sound like a 15 year old sure not everyone sounds the same when they are that age but if you listen to all of the different voices he has had over the years honestly do any of them sound like a 15 year old at all? No, no they do not. He currently sounds like someone who's in their late 20s/early 30s. In general only a few characters actually sound like their ages such as Tails and Cream.
This should come in top 1! Seriously, Sonic is supposed to be in his 30s, not still a teenager.
Sonic should then not be the main star, 'because he sucks! Also, Sonic ain't 15, he's in his 30s now! Right, Chaotixhero?
He's supposed to be in his 30s! I guess it's just Ash Ketchum syndrome again...
V 2 Comments
35
His attitude
Well His You're Too Slow Saying Is Super Rude - CuteGirlJigglypuff
V 2 Comments
36 People continue talking about Sonic the Hedgehog worldwide
37
Sonic is overly annoying
Sonic the Hedgehog sounds annoying all the time, & he should keep his mouth shut. I do not even like what Sonic is talking about.
I guess that's why Eggman wants to destroy him. Seems reasonable enough.
38 The Sonic Storybook series
39
On "Best Characters" lists Sonic is usually in the top 10
If the world was sane he'd make the top ten worst characters in the known universe.
Why is that? Id rather see SpongeBob SquarePants ahead if him.
And sadly, Amy Rose is in the top 5s.
40
He's now a pathetic cash grab
Isn't every other company? - ACKREIK
PSearch List
Recommended Lists
Related Lists
Top Ten Best Things About Sonic the Hedgehog Games
Top Ten Things That Sonic the Hedgehog Has But Mario and Pac-Man Don't

Top 10 Greatest Sonic The Hedgehog Games

Top 10 Greatest Sonic the Hedgehog Characters
List Stats
300 votes
162 listings
3 years, 122 days old

Top Remixes
1. Princess Elise
2. Amy Rose
3. He died in Sonic 06
ShahryRKnoT
1. He lost a lot of weight
2. He is not a good friend to Tails
3. He is addicted to chilli dogs
Chaotixhero
Posts
Error Reporting
See a factual error in these listings? Report it
here
.