Top Ten Things Most Likely to Be in YouTube Rewind 2018
SpectralOwl
Before looking at this list, please note that this is about things most likely to be in YT Rewind 2018, not things I want in it.
The Top Ten
1
Fortnite: Battle Royale

When it will perish soon?! - Kevinsidis
Seriously, the game is great (not that good in my opinion, but not bad either). However, there are just thousands of people doing Fortnite now that I could start swear and rage playing this and become famous... this needs to stop. NOW - JustOneUser
If this isn't seen in Rewind, regardless if I don't like the game or not, there will be some serious problems. - CloudInvasion
I'm sick of Fortnite now
V 12 Comments
2
Ugandan Knuckles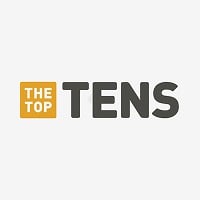 I'm afraid that's not going to happen - Ananya
It isn't sadly - PatrickStar3
Ugandan Knuckles is the best meme the internet has brought up for the last 10 years
Do you know da wae?
V 5 Comments
3
This is America - Childish Gambino

Wrong (they featured Baby Shark! How cool is that? -1)
We all know how much of an impact on the internet the video was - SpectralOwl
Don't mess it up like Nicole Arbour did. - RoseRedFlower
Marvel songs
V 3 Comments
4
Finesse - Bruno Mars

YouTube channel
They always use a mashup of 5 or 6 of the most popular songs of the year, and I highly predict this will be used in this - SpectralOwl
Wrong
5
Havana - Camila Cabello

Game the dog was the only thing that made me watch this
Same thing about Finesse - SpectralOwl
Terrible song. Would of made it even worse. - B1ueNew
Remixes will cure it. After all, remixes are better than originals. - yamionthetrap
Wrong
V 1 Comment
6
T Series VS Pewdiepie
If Pewdiepie loses the #1 spot, it will finally be a corporate channel surpassing a user's channel, signifying YouTube's conversion to a corporate video site.
This should of been on there. But nope. We got random stuff instead. - B1ueNew
There could actually be a funny bit if they put this in
Daeth battle
V 9 Comments
7
Mason Ramsey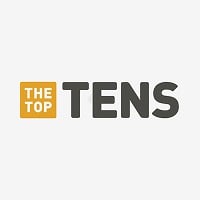 100% Guaranteed to make it - Randomator
Each year, there's some kid going viral and then showing up on Ellen, and if successful enough, Yt rewind - SpectralOwl
All I do is inSiIiIde - galaxyfox
He was in it. - B1ueNew
8
Tide Pod Challenge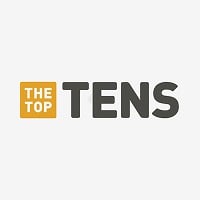 Most likely not
I think it won't
Sadly, YT Rewind is always obsessed with referencing Social media challenges, this may be no exception - SpectralOwl
Would of made it even worse. - B1ueNew
V 2 Comments
9
Tchococita Song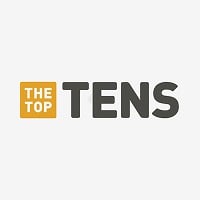 No one seems to care about if the song is appropriate or not. They probably just care about getting a dance trend in the rewind. - SpectralOwl
Why did they have this in it. - B1ueNew
10
The sister squad
Definitely they are iconic and they literally made YouTube this year
They were in it all 4. Ethan, Grayson, James, and Emma
Sister squad shaped 2018 #sistertakeover2018rewind
Literally been controlling all social media's this year if this isn't on imma sue
V 4 Comments
The Contenders
11
Orange Justice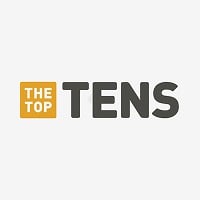 I've never actually heard of this. At all.

Which makes it a perfect candidate for Rewind. - BlarchBlaces
Of course it would be in
epic
Or if they somehow do end up managing to notice that Dame tu cosita is a too inappropriate song, they'll likely use this as a backup - SpectralOwl
12
Cringe
One of the only things that has been in every YouTube rewind. - PackFan2005
Definition of last youtube rewind
It is youtube rewind after all - Mewtwo_
yup
V 11 Comments
13
Avengers: Infinity War

Hopefully it can end with some of the fallen creators being disinterested (I know that sounds kinda disheartening and disrespectful to the fallen creators it can implies that were bullying them for being either outdated or demonetized) but we need to at least show what actually happens when YouTube sometimes goes too far and make it not so glitz and glamor as YouTube portrays them to be
"It has to have an Infinity Gauntlet."
This movie was trash in my opinion. - B1ueNew
Mr.stark I don't feel so good
V 6 Comments
14
PewDiePie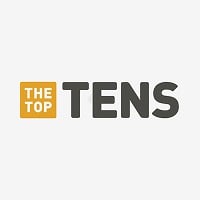 Felix Arvid Ulf Kjellberg, better known by his online alias PewDiePie, is a Swedish web-based comedian video producer, and commentary channel. He is best known for his Let's Play commentaries and Vlogs on YouTube. He is known for being the most subscribed-to YouTuber on the website, earning over 60 ...read more.
Year Review!
They can't cut him two years in a row.
They won't cuck him twice
Guess what?
15
Kiki Do You Love Me - Drake
YT always needs some dance crazes in their YT rewind videos, and this challenge went way too far. But I guess everything that is written here in this page will be in it.
Made it - Spiritualsavedboy
16
BTS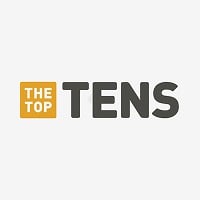 BTS, also known as Bangtan Boys, is a seven-member South Korean boy group formed by Big Hit Entertainment.
One song by them, "Idol" will I guess be in it, because it's a new record that broke Taylor Swift's old record. And if I predicted wrong, blame YouTube
Broke youtube's charts multiple times this year, won even more awards this year, and produced many MANY songs this year.
They broke multiple records and produced multiple tracks this year and have one of the biggest fandoms in the world
YT took views away from idol :(
V 4 Comments
17
Shane Dawson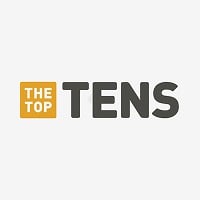 I was surprised not too see him after how popular he was with "The Mind of Jake Paul" - B1ueNew
I hope so
I REALLY hope so
18
The End of Toys R Us
I don't know, so many people were crushed as a part of their childhood is gone forever now - SpectralOwl
Don't worry! The Liverpool toys R us is open
It's gonna reopen again
19
KSI vs. Logan Paul
This was a huge event
There's no way Logan was going to be in it. He filmed a dead body. - B1ueNew
Yeeaaahhh ksi logang is coming 4 yaa
20
XXXTentacion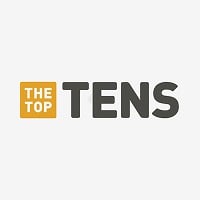 Jahseh Dwayne Onfroy (born January 23, 1998), known professionally as XXXTentacion, and often referred to as X, is an American rapper, singer and songwriter.
I hope xxxtentacion will be in youtube rewind 2018
How could of he been there? He died in June 2018. - B1ueNew
You were saying? - TeamRocket747
He is dead
21
Super Smash Bros. Ultimate

One of the most hyped games of 2018 no discussion, should be in somehow
It wasn't on there. Sad that the rewind was posted the day before. - B1ueNew
It's popular with gamers - BoyGenius234
Yep
V 2 Comments
22
Sammyclassic Sonicfan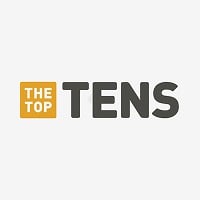 Yep he's glad he is famous
23
Dan and Phil
Everyone loves them, they're always in there it's a classic!
Pretty mad they werent in it :,(
Yes
24 Jake Paul vs Deji
25
Despacito 2
It has to come out
It's a joke
26 2018 FIFA World Cup
27
Logan Paul's Suicide Forest Video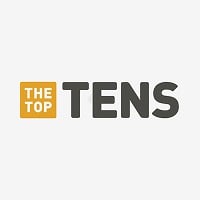 I really hope they don't include this. - PositronWildhawk
Nope but a slightly bit better than the cringe they've got - Neonco31
With all the drama it caused I really doubt that it will be in YT rewind - Randomator
NO, NOO!
V 1 Comment
28
James Charles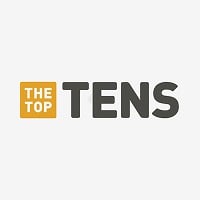 NOO
29
EMINEM - KILLSHOT
Beef with MGK
30
Imagine Dragons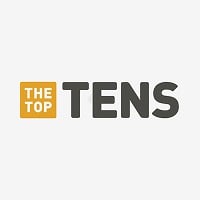 Imagine Dragons is an American pop rock band from Las Vegas, Nevada. Imagine Dragons' lineup consists of lead vocalist Dan Reynolds, guitarist Wayne Sermon, bassist Ben McKee, and drummer Daniel Platzman.
31
Maxmoefoe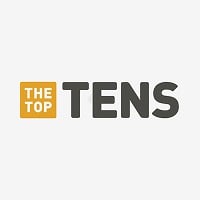 32
Japanese Aluminum Foil Ball Challenge
An extremely laborous and time-consuming challenge where you crumple rolls of aluminum foil and hammer it, then polish it until it becomes a smooth ball.
It originated from a Japanese YouTuber. - Gregory
And it's actually in the rewind. - MrCoolC
33
PlayerUnknown's Battlegrounds
It has to be
NOPE. - B1ueNew
34
JackSepticeye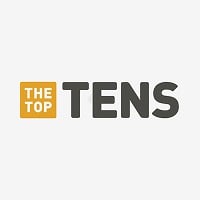 Seán William McLoughlin, better known by his online pseudonym Jacksepticeye, is an Irish YouTube personality, known primarily for his comedic Let's Play series and vlogs.
With 20 million subscribers he should be in this, probably with Mark or PewDiePie
35 Howard the Alien
36 The Royal Wedding
37 Thalia Challenge
38
Despacito - Luis Fonsi

But this was already in Rewind 2017 - SpectralOwl
Already was in 2017. - B1ueNew
39
Juice Wrld
He's one of the bigger artist that us blowing up
40
Jojo Siwa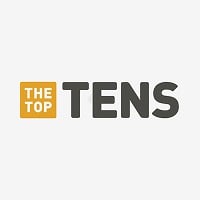 Unless she was already in a youtube rewind.
41
Black Eyed Peas releasing Street Livin, Ring The Alarm and Get It
I only think this may be in YT rewind because the Black Eyed Peas haven't really done anything in ages, and I don't think anyone really expected these three singles from them
42
DanTDM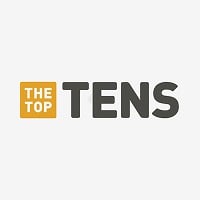 I wish he was - PatrickStar3
Good idea but I don't get why
43
Shane Dawson documentary
The jeffree star tanacom and jake paul documentary
44 Mia Khalifa (Ilovefriday)
45
Post Malone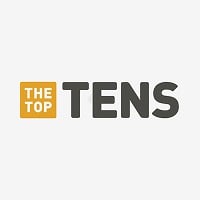 Austin Richard Post (born July 4, 1995), known professionally as Post Malone, is an American singer, rapper, songwriter, record producer, and guitarist.
Ok chill
46
Mike Korzemba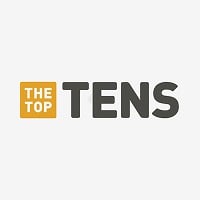 47
Filthy Frank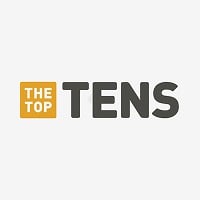 Why put a crazy, insane, crude joked dude on rewind
48
HowToBasic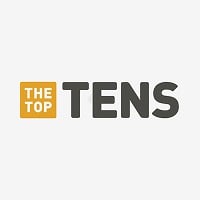 At least his face reveal video was better than 2017 and 2018 YouTube Rewind combined. - MrCoolC
49
Firepower - Judas Priest

Hardly any chance of this appearing. - POWERStarz2004
50
Solo: A Star Wars Story

It's a movie not a YouTube trending meme or so
PSearch List
Related Lists
Top Ten Things Missing from YouTube Rewind 2018
Why The YouTube Rewind 2018 Sucks

Songs that Describe YouTube Rewind 2018
Top Ten Ways to Make YouTube Rewind 2018 Better

Best Parts of Pewdiepie's Rewind
List Stats
800 votes
114 listings
212 days old

Top Remixes

1. Fortnite: Battle Royale
2. Ugandan Knuckles
3. Finesse - Bruno Mars
SpectralOwl
Error Reporting
See a factual error in these listings? Report it
here
.