Top Ten Things Positronwildhawk Should Go As for Halloween
1
Himself
He should! He would make me scream just being in the company of a future famous scientist! - Britgirl
The teeth'll scare the kids all the way past the Irish Sea. - Puga
He's adequately annoying and scary as himself.

Seriously man, stop sending me photos of bugs!
And that includes getting other people to send me photos of bugs! Gah! - keycha1n
I'm guessing it'll be the scariest costume then. I mean, just look at his face.
2
A Crumpet
No sane person would be made hungry, then, but they are national icons. If I went as a delicious croissant, though, I'd be treason to Britain. - PositronWildhawk
Could picture Pos dressing up as a crumpet. - Turkeyasylum
3
An Anti-Leprechaun
Anti-Leprechauns are hideous and cruel beasts that should be banned. Fitting. - Puga
4
Nigel Farage
Considering he is such a big fan. - Puga
5
Britgirl
I hope he does this!
Haha he'd have to walk on his knees and wear a long blonde wig! Still, it'd be worth seeing! - Britgirl
6
SuperHyperDude
He's gone, but still needs to be sucked up. - Puga
Once he dresses up like that roothead, he'll be posessed by SHD and SHD wil be posessed by Pos. This could become a sequence of interesting conundrums. - Turkeyasylum
7 A Shamrock
8
Puga
I'm sorry, I simply can't fit in any of the costumes. - PositronWildhawk
Live a day in the Oyrish lifestyle, ye feckbag. - Puga
9 St. Patrick
10
Deadmau5
He could tell those who don't recognize it that he's a zombie Mickey Mouse. - PetSounds
About two people will recognise it. Not recommended. - Puga
That would be perfect for him. - Luxam
Just get a Micky mouse mask.
The Contenders
11
A Pint O' Guinness
Nah, that'd be more Puga than Positron. - Merilille
12
BarneyTheDinosuarRocks
JBL, you silly, only add yourself once! - Therandom
13
Skrillex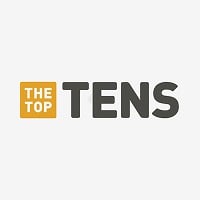 Skrillex is an American (Born in 1988, in Los Angeles, California) EDM producer who is known for popularizing dubstep. He is part of the bands Jack Ü (DJ) and From First To Last (Lead Singer). His album Recess debuted at 4 on the BB200, tying him with Zedd for the highest debut for an EDM album on ...read more.
A half-shaven head would be quite the look! - keycha1n
14
Barack Obama
I'd rather let Obama to have his intelligence. - SamuiNeko
15
An Assassin from Assassin's Creed
That would be great, but it turns out Pos is after me! (Templar) - Therandom
16 Magikarp from Pokemon (complete with voice saying Magikarp over and over again)
17 Mattybraps
18
Robbie Rotten
WE ARE NUMBER ONE - TwilightKitsune
19
An American
I've actually been mistaken for one in the past. I suppose they didn't hear the accent properly. - PositronWildhawk
The scariest people out of them all. And the fattest.
20 An American Cowboy
21
JUSTINBIEBERLOVER
No, not that hideous troll...
22
A Scientist
Can't think of a specific scientist. Well, since is his thing after all. - Luxam
23 A Rivethead
24 Kyle
25 A Potato
26
Moby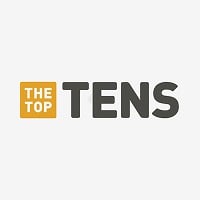 Moby is an American musician, who has produced inventive new styles to various subgenres of electronic music, inspired by 1950's gospel as much as by modern rock, and musicians from New Order to David Bowie. ...read more.
27 A Chicken
28
Dexter (Dexter's Lab)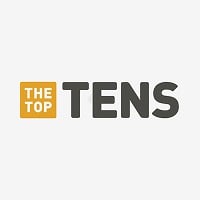 Dexter is a fictional character and the titular protagonist of the Cartoon Network animated series, Dexter's Laboratory.
29
Luan Loud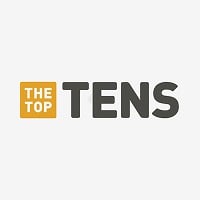 Luan Loud is a main character in The Loud House. Luan is the fourth-oldest child in the Loud family and second youngest of the five older sisters, at 14 years old. Her most annoying habit is telling bad jokes and puns and pulling pranks.
30
Steven Universe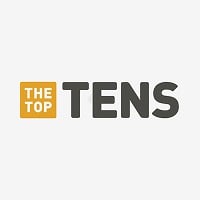 31 A witch
32 The Wicked Witch of the West
33 Loud Nigra
34 Gabe the Dog
35
Azusa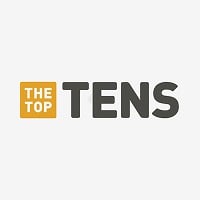 Princess Azula is a fictional character and antagonist of Nickelodeon's animated television series Avatar: The Last Airbender.
36
Ty Lee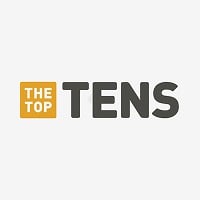 37
Nicki Minaj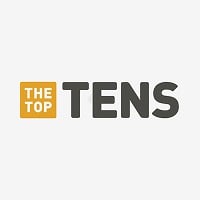 Onika Tanya Maraj, known professionally as Nicki Minaj (born December 8, 1982) is a Trinidadian/American rapper / pop music artist. Minaj is most known for her songs such as "Anaconda", "Super Bass", "Starships" and her feature on "Bang Bang". ...read more.
38 A Hawk
BAdd New Item