Top Ten Things that Should Crossover with Doki Doki Literature Club
The Top Ten
1
Cuphead

Go away bandwagon haters
Crossover on Cuphead are Disgusting! - sonicsonic039
Why do you care? I doubt you even PLAYED Doki Doki Literature Club. - Discord1
A boss inspired by Monika will be interesting to fight for dlc.
I'm love both Cuphead and DDLC
V 3 Comments
2
Don't Hug Me I'm Scared
These are literally my two favorite things put together. how did they know - ItsAShipDad
Don't hug sayori..shes depressed
3
Yandere Simulator
This might work - ElSherlock
Of course I would vote this!
That would be a bad idea, a total war indeed! - BorisRule
I want to see Yuri and Yan-chan team up and kill every girl together
V 5 Comments
4
Puella Magi Madoka Magica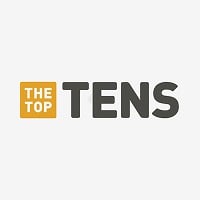 Puella Magi Madoka Magica is a 2011 Japanese anime television series produced by Shaft and Aniplex, directed by Akiyuki Shinbo, written by Gen Urobuchi, music by Yuki Kajiura, opening sang by ClariS, ending by Kalafina (sometimes by the seiyuus) and original characters by Ume Aoki. It also has 3 movies, ...read more.
5
Steven Universe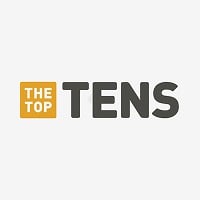 Steven Universe is an American animated television series created by Rebecca Sugar for Cartoon Network. The show's based around a young boy by the name of Steven Universe, who is a hybrid of a gem and a human. He lives with his gem friends, Garnet, Amethyst and Pearl.
DAMN! - BorisRule
So good, I wanna draw the Dokis as Gems! - StevenUniverseIsAwesome
6
Dangan Ronpa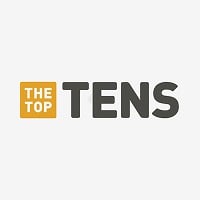 Danganronpa: The Animation is a 2013 anime television series based on Spike Chunsoft's murder mystery video game, Danganronpa: Trigger Happy Havoc.
That would be a beautiful fan fiction
, YASSS! Monika would be ultimate club president, Sayori would be ultimate optimest, Natsuki would be ultimate tsudere, and Yuri would be ultimate yandere. ITS PERFECT PROVE ME WRONG
7
Gravity Falls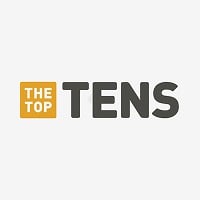 Gravity Falls is an American animated television series produced by Disney Television Animation that first aired on Disney Channel, and then on Disney XD from June 15, 2012 to February 15, 2016. The series follows the adventures of Dipper Pines and his twin sister Mabel in the fictional town of Gravity ...read more.
8
Pretty Little Liars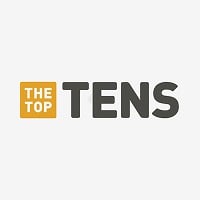 Pretty Little Liars is an American teen drama mystery thriller television series developed by I. Marlene King and is loosely based on the novel series of the same name written by Sara Shepard.
9
Undertale
Yuri as chara actually
10
Mystic Messenger
Both monika and seven aware that they are just a game character while other are not aware but I'm sure they break the 4th wall. They had control on the game and wanted to be with the character / mc but that was possible because they are in the reality
The Newcomers
?
Boondocks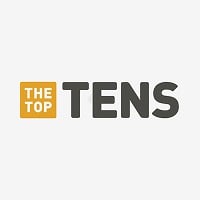 The Boondocks is an American adult animated sitcom on Cartoon Network's late-night programming block, Adult Swim.
?
Regular Show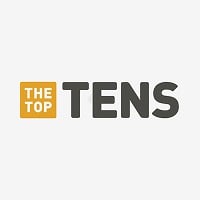 Regular Show is an American animated television series created by J. G. Quintel for Cartoon Network that premiered on September 6, 2010. The series revolves around the lives of two friends, a blue jay named Mordecai and a raccoon named Rigby—both employed as groundskeepers at a local park.
The Contenders
11
Love Live! School Idol Project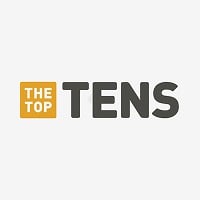 12
Wizard101
Monika = Balance
Sayori = Life
Natsuki = Fire
Yuri = Death
13
TheTopTens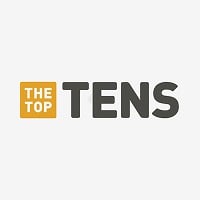 TheTopTens is a website created in 2005, which is used to write top ten lists, where anyone can vote, comment, and write posts about the lists.
That would be crazy! - ArcticWolf
Three people have said I'm similar to a "Monika" from here. Should I be concerned? - Cyri
Warte, was? - BorisRule
14
Heathers

THIS TOO - ItsAShipDad
15
Cory in the House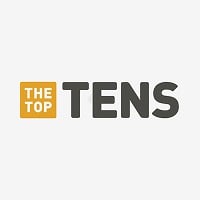 Cory in the House is a television show, which aired on the Disney Channel from January 12, 2007, to September 12, 2008, and was a spin-off from the Disney show That's So Raven.
I died laughing when I saw this
16
Monster Musume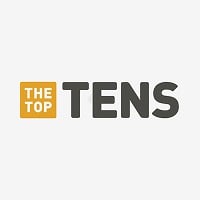 Monika = Miia
Since both are obsessed with the protagonist, they'll get jealous and be envy when another girl is by their love interest, if Monika ever gets obsessed with Kimihito Kurusu instead of MC, she'll probably delete Miia anyway.

Natsuki = Papi
Since Papi acts kinda a little bit of both Natsuki and Sayori, I'll go for Natsuki, Both are Immature short breasted girls, both are playful, mostly if its act 2 Natsuki when she says "Play With Me" unlike Natsuki being Tsundere, Papi is more of a Genki/Dojikko dere since Papi is energetic and clumsy.

Yuri = Cerea and a little bit of Mero and Lala
Both have the biggest breast of the group, they both like sharp objects, with Yuri liking Knives and Cerea liking medieval weapons like swords, both are Dandere, as for Mero trait, they're both Kind and Polite, and sometimes acts cold and mysterious like Lala.

Sayori = Suu maybe?
I don't really know what monster acts like Sayori, that's why I pick Suu, since ...more - MarioHead
17 My Singing Monsters
18
Star vs. the Forces of Evil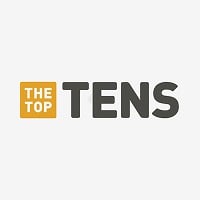 "Star vs. the Forces of Evil" is an American animated television comedy produced by Disney Television Animation for Disney XD. It was created by Daron Nefcy and developed by Jordana Arkin and Dave Wasson. The series follows teenage magical princess from the dimension of Mewni Star Butterfly and her ...read more.
I can see star becoming friends with sayori, but not yuri - ItsAShipDad
This doesn't fit
19
SpongeBob SquarePants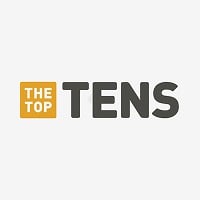 SpongeBob SquarePants is an American animated television series created by marine biologist and animator the late Stephen Hillenburg for Nickelodeon. SpongeBob is currently the most popular show on Nickelodeon, as well as the longest running show, running for 20 years, and is beginning its 12th season. ...read more.
Doki Doki + Spongebob...could be interesting. Sayori as Spongebob?
20
BoBoiBoy Galaxy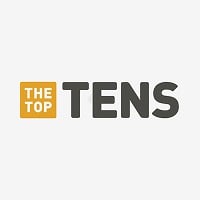 21
Shrek

22 Dark Deception
23
Dragon Ball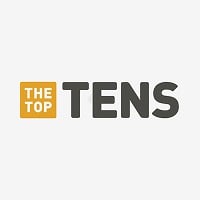 Dragon Ball Z is a Japanese anime television series produced by Toei Animation. Dragon Ball Z follows the adventures of Goku who, along with the Z Warriors, defends the Earth against evil. The action adventures are entertaining and reinforce the concept of good versus evil. Dragon Ball Z teaches valuable ...read more.
Hmmm, that would be quite neat. - BorisRule
Sayori as a Super Saiyan will be epic to see - MarioHead
24
Bendy and the Ink Machine

25
Sonic the Hedgehog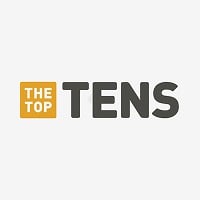 Sonic the Hedgehog, trademarked Sonic The Hedgehog, is the title character and protagonist of the Sonic the Hedgehog series released by SEGA, as well as numerous spin-off comics, five animated shows, and an animated OVA.
RIP Sonic - BorisRule
26
Sena Kashiwazaki - Boku wa Tomodachi ga Sukunai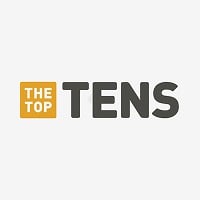 Sena is like the mix of both Yuri and Monika
27
The Snow Queen 3: Fire and Ice

28
Made in Abyss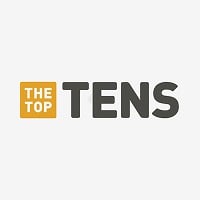 29
Miraculous: Tales of Ladybug & Cat Noir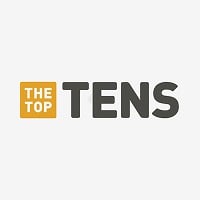 Also called "Miraculous", "Miraculous Ladybug", "Miraculous Ladybug and Cat Noir", "Ladybug and Cat Noir" or simply "Ladybug" . It's a French show created by Thomas Astruc and Jeremy Zag, produced by Method Animation (by Zag) and SAMG Animation (in Korean version). The theme song singed by Cash Callaway ...read more.
30
Pop Team Epic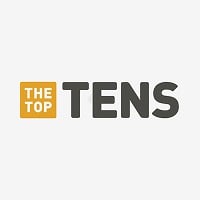 Just for comedy
31
Minecraft
For what, for Monika hacking my world that has Villagers in it? - BorisRule
32
RWBY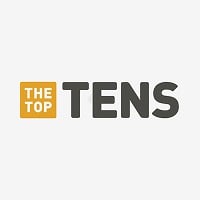 RWBY is an American 3D web series created by Monty Oum for Rooster Teeth. The show is set in the fictional world of Remnant, where young people train to become Huntsmen and Huntresses to protect their world from the creatures of Grimm.
33
Corpse Party

Guess Xentrick is gonna like it, since he's a gore fan - BorisRule
I mean I already made a Corpse Party and Doki Doki Literature Club crossover called "Doki Doki Corpse Party Club" or DDCPC for short and I decided since no one had the idea I decided to add this idea



it was a very interesting crossover :D - SeikoIsBestCorpsePartyGirl
34
Phoenix Wright: Ace Attorney

Phoenix could team up with the Doki girls to prove Maya's innocence! Think about it, it could work.
35
AOTU World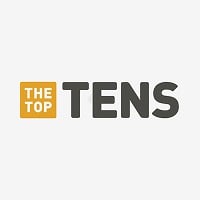 36
Fortnite

37
Bee Movie

38
The Elder Scrolls V: Skyrim

39 Spooky's House of Jump Scares
40
Dark Souls

Yuri's favorite game - MarioHead
41
Fairy Tail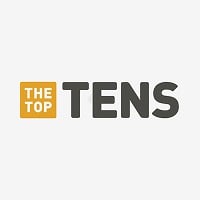 Fairy Tail is a manga franchise created by Hiro Mashima. The manga has been adapted into an anime series produced by A-1 Pictures and Satelight, which began broadcasting in Japan on October 12, 2009. Additionally, A-1 Pictures and Satelight have developed seven original video animations and an animated ...read more.
I can see with Natsu and Natsuki, they look alike, have the same color hair, similar names, both have fangs. - MarioHead
42
Five Nights at Freddy's

Five Night at Literature Club? Nah, beat it like Bite of 2017 - BorisRule
43 Mario Series
44
Baldi's Basics in Education & Learning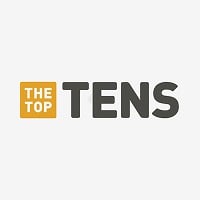 45
My Little Pony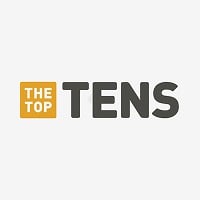 My Little Pony: Friendship Is Magic is a children's animated fantasy television series developed by Lauren Faust, produced by Hasbro Studios and DHX Media Vancouver . Despite the target demographic of young girls, Friendship Is Magic has also gained a large following of older viewers, mainly young and ...read more.
No god why?
46
Big Chungus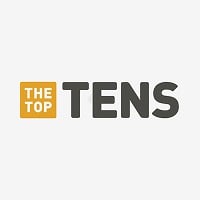 47
SuperMarioLogan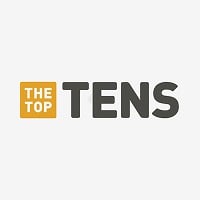 48
SMG4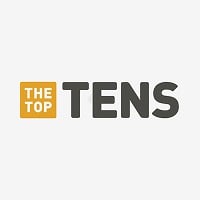 49
PewDiePie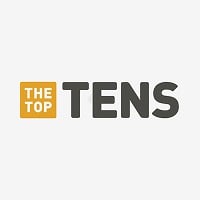 Felix Arvid Ulf Kjellberg (born October 24, 1989), better known by his online alias PewDiePie, is a Swedish web-based comedian video producer, and commentary channel. He is best known for his Let's Play commentaries and Vlogs on YouTube. He is known for being the most subscribed-to YouTuber on the website, ...read more.
50
Markiplier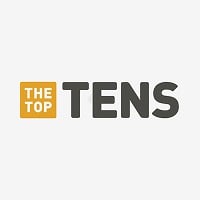 Mark Edward Fischbach (born June 28, 1989), known online as Markiplier, is an American YouTube personality. Originally from Honolulu, Hawaii, he began his career in Cincinnati, Ohio, and is currently based in Los Angeles, California.
PSearch List
Related Lists

Best Doki Doki Literature Club Characters

Most Annoying Character Stereotypes from Literature and Movies
Top Ten Metal Songs About Literature

Best Bands Named After Literature
List Stats
200 votes
74 listings
1 year, 146 days old

Error Reporting
See a factual error in these listings? Report it
here
.