Top 10 Things That Shouldn't Be Banned from Schools
The Top Ten
1 Tag
3 Dancing
4
Internet
They should ban dial-up internet. I swear that the internet at my high school is slower than the internet at college.
Yah it would be fun - mathguy37
5 Rainbow Looms
6
Porn
I don't think this is good to do at school...
Did a teenager post this idea by any chance?
Seems like some 15 year old drop out posted it - Maddox121
I remember when I did this - NickelbackLinkinPark4Eva
V 1 Comment
7
Hats
They probably think you're hiding a gun or a weapon under it.
This kinda makes sense. It's called tradition. - LordDovahkiin
8
Manga
Same as anime
WUT? MANGA IS MY LIFE! IS IT JUST because A GIRLS CHEST? GEEZ LOUISE! WE CAN DRAW BOYS. WE CAN DRAW KAWAII AND CHIBII. WE CAN DRAW PRETEENS! THIS IS WRONG! GO SHOW your ART TEACHER HOW GOOD U ARE AT ANIME AND THAT ILL SHOW UM! THEY WILL BE FORCED TO TEACH THE CLASS OR AT LEAST GIVE U AN A! BWAHAHAA! ANIME WILL TAKE OVER THE UNIVERSE! WE MUST FIGHT FELLOW OTAKUS!
10 Fidget Spinners
The Contenders
11
After School Clubs
No they don't ban it - yanzchenthebest
12 Music
13
Guns
This is already banned.
14
Learning
Isn't that the point of school? - 3DG20
15
Chewing Gum
Well would you want to step in someone's gum? Didn't think so
16
Art Class
Why would they ban art class?!
17
Fart Guns
Lol - mathguy37
18 Video Games
19 Phones
20
Twerking
I don't know what drugs you're on but twerking seems like a valid thing for schools to ban.
I think this guy who made this was a drop out at the age of 13 cause this is weird...
21 Marijuana
22 Sun Glasses
24
Sex
What drugs are you on? This should be banned from school!
25
White-Soled Shoes
My old middle school actually banned them for traction reasons.
26 Short Shorts
27 Drugs
28
Best Friends
It makes others feel "second best." I hate schools. - LordDovahkiin
29 Fidget Cubes
30 Conservatism
32
Jackets
Unless they want students to die from the flu, then ALLOW THEM TO WEAR JACKETS IN THE BUILDING DURING THE WINTER! >:(
33
Wikipedia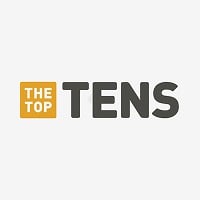 34
YouTube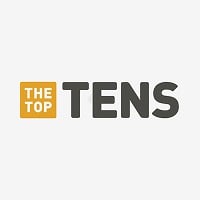 YouTube is a global video-sharing website headquartered in San Bruno, California, United States. The service was created by three former PayPal employees in February 2005. In November 2006, it was bought by Google for US$1.65 billion.
35
Fun
School is already boring enough.
36 Eating in the Classroom
37
Heating
The buildings are SO COLD!
38 Having Our Own Stationery
39 Cartoons
40 Field Trips
BAdd New Item