Top Ten Things that Shouldn't Win the 2017 Kids Choice Awards
Nickelodeon said that the 2017 KCAs are full of surprises, and I sure hope so. However, John Cena is hosting it, but only to be hip and relevant, even though the John Cena meme is dead. This is a list of stuff that should not win.
You're only allowed to add stuff that got nominated for an award this year. check them out at the Nick website.
The Top Ten
1
Jacob Sartorius - Best Viral Music Artist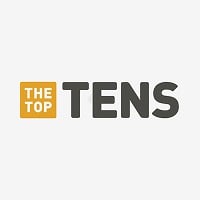 Rolf Jacob Sartorius (known by his middle name), born October 2, 2002, is an American singer and internet personality, who rose to fame via social media from posting lip-syncing videos on musical.ly and his Vines (on Vine). In 2016, he released his debut single "Sweatshirt", which reached the Hot 100 ...read more.
Winning the Kid's Choice Awards is like winning 3rd place in a school spelling bee. You probably won't be remembered for such accomplishments. - cjWriter1997
Luckily, he lost!
Jacob Sartorius whined about not winning any award more than Justin Bieber whined about not receiving a Grammy. He disrespects negative opinions on the most hated movies of the years.
THANK THE LORD THIS GUY DID NOT WIN! He doesn't deserve ANY AWARDS! PERIOD!
V 17 Comments
2
Juju on That Beat - Favorite Music Video

I was going to put No on this spot, but then decided this was worse.
Do I even NEED to explain why I chose this? Just listen to it and we'll see how long you can survive it.
Well guys, it won - PeeledBanana
Ugh I hate this retarded song
V 2 CommentsUListen to Sample
3
Spongebob Squarepants - Best Cartoon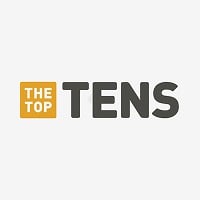 SpongeBob SquarePants is an American animated television series created by marine biologist and animator the late Stephen Hillenburg for Nickelodeon. SpongeBob is currently the most popular show on Nickelodeon, as well as the longest running show, running for 20 years, and is beginning its 12th season. ...read more.
It wins every single year! it's just not fair
Spongebob is a great show, but the only problem is that it wins every single year - wwe69584
It's not like it's going to hurt anyone if another cartoon other than SpongeBob SquarePants wins this award. I'd be quite content with The Loud House, The Amazing World of Gumball, or the 2012 Teenage Mutant Ninja Turtles winning. - ModernSpongeBobSucks
Anyone can think the world's gonna end if SpongeBob doesn't get an award or a cartoon beat it. I will be happy to other cartoons that win this category that is not SpongeBob.
V 15 Comments
4
Suicide Squad - Favorite Movie
It wasn't nominated for this award, but it DID win best soundtrack,
Oh god this movie was so painfully average. - ProPanda
I don't mean it in a good way. I gave it a 4/10, a score really hard to get lower than. - ProPanda
I Was thinking IF I Should Esther Put This or Zootopia, then I Realized To just Put Both on The list - VideoGamefan5
Why is this on a KCA list? I thought it was PG13 of R! - EliHbk
5
Closer (The Chainsmokers) - Favorite Music Video
This song is inappropriate and the video is gross!
Why are kids even watching the video anyways?
It has too much porn! Not 4 kids at all. Only for 18 years+
THIS SONGS WAY TOO INAPPROPRIATE FOR KIDS! - Catacorn
V 1 Comment
6
Dove Cameron - Favorite Female TV Star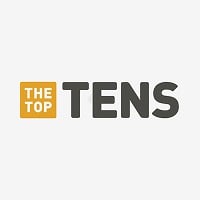 Dove Cameron is an American actress and singer. She is known for playing a dual role as both title characters in the Disney Channel teen sitcom Liv and Maddie.
Bad acting
Okay I disagree with all of this crap! I love Dove Cameron! She's so pretty and don't you call her ugly everyone is beautiful in their own way no matter who they are - Ilovedolphins4b
She looks beautiful. I loved her in decedents. - Sausagelover99
She Sucks, enough Said - VideoGamefan5
V 9 Comments
7
Ghostbusters (2016) - Favorite Movie

Um guys...suicide squad wasn't nominated for this award
I Voted For Rogue One, by the way I Like The Movie But I Hate The Fanbase - VideoGamefan5
Awful movie. I was going to put Rogue One on this spot but then decided that 2016 Ghostbusters was worse
This movie has bad rating on pretty much all movie critics website. Kids pretty much have bad taste on movies!
V 6 Comments
8
Meghan Trainor - Favorite Female Singer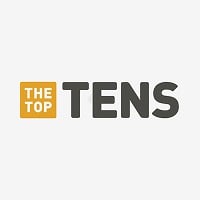 Meghan Elizabeth Trainor is an American singer and songwriter. Trainor's work has been recognized with several awards and nominations, including a Grammy Award, Music Business Association's Breakthrough Artist of the Year accolade and two Billboard Music Awards.
It's Nickelodeon, so I think Meghan Trainor will wi favorite female singer instead. Nickelodeon should be imprisoned for loving girly pop singers instead of empowering old-school musicians.
I voted for Adele, Of Course - VideoGamefan5
She shames skinny people
Excuse me I love her dh deserves that award her songs have great messages and I love her outlook - Ilovedolphins4b
V 1 Comment
9
Justin Bieber - Favorite Male Singer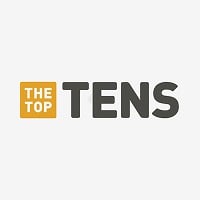 Justin Drew Bieber (born March 1, 1994) is a Canadian singer, songwriter, and record producer. He currently resides in Ontario, Canada and is Christian. He is the son of author Pattie Mallette. ...read more.
I'd rather watch every single episode of Sanjay and Craig, Breadwinners, and 16 and Pregnant then listen to any of his songs.
Worst singer ever I would rather watch breadwinners
If it's for an award that little girls vote in, he will unfortunately win. - Fireboy
He got nominated - PeeledBanana
V 5 Comments
10
Jace Norman - Favorite Male TV Star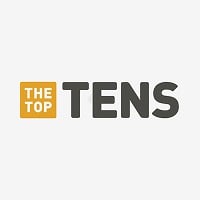 Jace Norman is an American actor. He is known for his starring role as Henry Hart/Kid Danger in the Nickelodeon television series Henry Danger.
Stupid boy. No one even knows who he his and he's not popular, so he's not even overrated. He and Jacob Sartorious deserve nothing at all. They're both horrible with no talent (this isn't an opinion, I swear to you it's a fact). He won't win in 2019, turst me. No one likes him. He and his show suck
He stupid Henry Danger is even stupider - Ihateschool
So so overrated
He is overrated - VideoGamefan5
V 4 Comments
The Contenders
11
Teen Titans Go! - Favorite Cartoon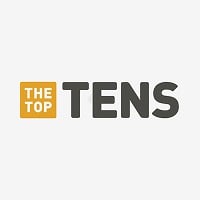 'Teen Titans Go!' is an American animated television series produced by Cartoon Network. The show follows a superhero group called the Teen Titans, and shows what happens when they go home and have silly adventures. This show is Cartoon Network's revival of the popular 2003-2006 American animated television ...read more.
Ok now here's a time I'm actually HAPPY sponge bob always wins now.
Of all cartoons, these corrupt children choose Teen Titans Go! as a nomination for the best of the best Cartoons? If We Bare Bears was in nomination list instead of this abomination, Cartoon Network would've been a bigger threat to steal the award from SpongeBob
I'm glad it lost to SpongeBob when it was nominated before! - ModernSpongeBobSucks
Teen Titans Go and Uncle Grandpa are some of the worst cartoons ever - Lunala
V 9 Comments
12
Jojo Siwa - Favorite Viral Music Star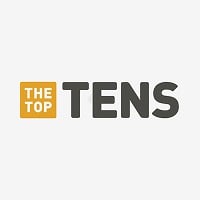 I hate this girl so much. It bugs me that so many people like her. Her songs suck and her rap gives me ear cancer. She uses so much auto tune because she can't sing. She ruined Toyota and nickelodeon and won't go away. I HATE JOJO SIWA
She doesn't deserve anything. Actually she does. I would like to see her win the world's biggest brat award! I Hate her! I want to cut up her bows with scissors. I want her gone, she annoying the crap out of me.
She only appeals to little girls and people who don't have their heads screwed on properly. I HATE HER! She is so annoying! Her songs are babyish and annoying and she is a really stupid girl. She's basiclly a barbie.
I have nothing against her, but Nickelodeon needs to stop shoving her in our faces. They also rigged the KCAs this year so that she could win the category for favorite viral music star.
V 4 Comments
13
24k Magic - Favorite Song

Forget that, if it wins Best Music Video at the KIDS choice awards I'll contemplate suicide unironically. - ProPanda
As Someone Who Likes Bruno Mars, This Is Painfully Mediocre - VideoGamefan5
Ripoff of uptown funk
I also voted for send my love - VideoGamefan5
V 1 CommentUListen to Sample
14
The Thundermans - Favorite Kids TV Show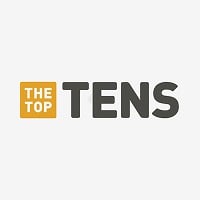 The Thundermans is an American tween sitcom created by Jed Springarn. The show first aired in 2013. This show is about a family of superheroes who have adjusted to living a normal suburban life. On July 27, 2017, Nickelodeon released a statement to J-14, stating that the series has wrapped production ...read more.
I don't think there's any good nominee for this award. - ModernSpongeBobSucks
This won last year, it doesn't deserve to win again. In fact, I'd be totally fine if Henry Danger or Game Shakers won!
Girl meets world should win not this crap
Thankfully, it lost to Henry Danger.
V 2 Comments
15
The Lion Guard - Best Show
It wasn't even nominated, TLK hater.
That TLK hater is now getting on me - Neonco31
16
Despacito - Best Song of the Year
Lol, who would put this on Kids stuff? - Neonco31
I have a feeling that parents on Latin countries hate this song because it's disgusting and a bad influence for kids
I'm concerned that 10 year old kids listen to it AND like it. - FlamboTheBurst
NO! This song is about sex.Plus, I can go without it,
17
Fifth Harmony - Favorite Music Group
I should be nwa
I agree it should've been Maroon 5, not 5th Harmony. I can't stand them winning.
Crap they won
I voted for oneRepublic - VideoGamefan5
V 4 Comments
18
Just Dance 2017 - Favorite Video Game
I know it's already too late to submit this item, but I'm always annoyed by the fact that practically every installment of the Just Dance franchise has to take the blimp for Favorite Video Game at every KCA. I was hoping Pokemon Sun and Moon would come out on top this year, but apparently kids don't know a good Pokemon game when they see one! Seriously, Just Dance didn't deserve to win again. Just you wait. I bet Just Dance 2018 is going to win this award again at next year's award show. - ModernSpongeBobSucks
I voted for God damn assassins creed and fallout :-D - Jermaineb12
19 Batman v Superman: Dawn of Justice - Favorite Movie
20
Almost Naked Animals - Best Cartoon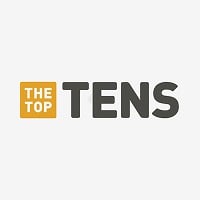 Almost Naked Animals is a Canadian animated television series that is produced for YTV. The series premiered on January 7, 2011 on YTV.
21
Channing Tatum - Favorite Movie Actor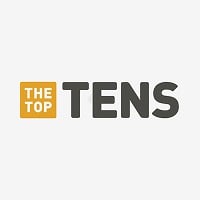 Channing Matthew Tatum is an American actor and dancer. Tatum made his film debut in the drama film Coach Carter.
22
Zootopia - Favorite Movie
I love this movie it's so good! And I love Judy and Nick! - Ilovedolphins4b
Why Does EVERYONE like This Movie So Much? - VideoGamefan5
NO THIS BETTER WIN OR ELSE I WILL RUSTLE YOU JIMMIES TILL U DIE! - ProPanda
Overrated Garbage Movie - VideoGamefan5
I thought you liked this? Make up your mind! I've seen you commenting you hate this and then you say you like this and you say you hate it? Just make up your mind! - PeeledBanana
23
The Loud House - Favorite Cartoon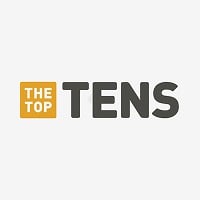 The Loud House is an American animated television series created by Chris Savino for Nickelodeon. The series revolves around the chaotic suburban everyday life of a boy named Lincoln Loud and his ten sisters, to which he survives as the middle child and only son in a large family of eleven children. ...read more.
It's okay, but nothing that special. I think the award should go to a different, less crowded show with more original characters, because I see a lot of common stereotypes.
I really don't get the hate this show gets...
Nominated - PeeledBanana
Idiot!
24
Fidget Spinners - Favourite Toy
If you own a fidget spinner you're going to hell
25
Secret Life of Pets - Best Animated Movie
Haha it lost!
26 Sing - Best Animated Picture
27
Zootopia - Favorite Animated Movie
Yes it does! The music is good it has good humor! - Ilovedolphins4b
Now that I'm looking at The choices, This movie doesn't deserve any awards - VideoGamefan5
*sighs*
Nominated - PeeledBanana
V 1 Comment
28 King Arthur: Legend of the Sword - Favorite Movie
29
Shape of You - Favorite Song
Yea because teaching kids about having sex at this age is good, am I right? (insert sarcasm) - weatherman419
30
Solange - Best New Artist
She's one of the better artists there, but what kid is an active Solange fan? It honestly just makes me feel disturbed. - ProPanda
I haven't even heard of her though
Nominated - PeeledBanana
31
Paper Mario: Color Splash - Favorite Video Game
The game is mediocre, so I'm Voting for pokemon moon - VideoGamefan5
32 Formation (Beyonce) - Favorite Music Video
33 Voltron: Legendary Defender - Favorite Streaming Cartoon
34 The Mummy - Favorite Movie
35 Gods of Egypt - Favorite Movie
36
Keeping Up with the Kardashians - Favorite Show
Kids actually watch this... 😟 - FlamboTheBurst
37
Jennifer Lawrence - Favorite Movie Actress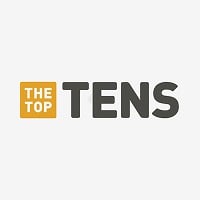 Jennifer Shrader Lawrence is an American actress. Lawrence began her career in television, playing her first major role as a main cast member on the TBS sitcom The Bill Engvall Show.
38
Jennifer Lawrence - Female Butt Kicker
Did the voters even watch Captain America: The Winter Soldier? Or is this rigged?
39
Liam Hemsworth - Male Butt Kicker
Do these teenagers really prefer a crap movie like Mocking Jay over an awesome one like the Winter Soldier?
40 Rogue One - Favorite Movie
41 Salil Sawarim - Abu Yasser - Favorite Song
42
Blink 182 - Favorite Rock Band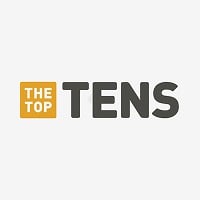 Blink-182 are a Pop Punk band formed in 1992. Original lineup were Mark Hoppus (Bass Guitar, Vocals) ...read more.
BAdd New Item
Related Lists

Things that Should Win Kids Choice Awards 2018

Top 10 Games that Should Win the 2018 Kids Choice Awards

Top 10 Things that Should Be Nominated for the Kids Choice Awards for 2018

Top 10 Biggest Snubs in the 2018 Nickelodeon Kids Choice Awards
List Stats
200 votes
42 listings
2 years, 206 days old

Top Remixes (4)

1. Jacob Sartorius - Best Viral Music Artist
2. Juju on That Beat - Favorite Music Video
3. Closer (The Chainsmokers) - Favorite Music Video
wrests

1. Juju on That Beat - Favorite Music Video
2. Suicide Squad - Favorite Movie
3. Jacob Sartorius - Best Viral Music Artist
christangrant

1. Almost Naked Animals - Best Cartoon
2. Channing Tatum - Favorite Movie Actor
3. Batman v Superman: Dawn of Justice - Favorite Movie
iliekpiez
View All 4
Posts
My Picks For The Nick Kids Choice Awards 2017.
TristGamer
Error Reporting
See a factual error in these listings? Report it
here
.