Top 10 Things that Spring to Mind When Someone Mentions the Year 2001
The Top Ten
1
Invader Zim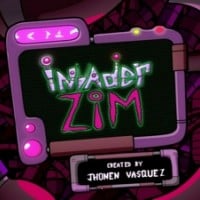 Invader Zim is an American animated television series created by Jhonen Vasquez for Nickelodeon. The series centers on an extraterrestrial named Zim from the planet Irk, and his mission to conquer Earth and enslave the human race along with his malfunctioning robot servant GIR.
2
Us Against the World - Play

3 Crimped hair
4
The Princess Diaries

I love this movie ever!
5
Lizzie McGuire

Elizabeth Brooke McGuire, famously known as Lizzie, is the main character in the show. She is portrayed as a caring, rational, and cooperative person, although her animated alter-ego displays her true feelings from time to time.
6 Jnco jeans
7
Pop - *NSYNC

8
Scrubs

9
Hair with rhinestones
One thing about my hair to get it one day is getting hair with rhinestones
10 Once More, With Feeling
The Contenders
11
Shrek

12
9/11 Terror Attacks

13
The Lord of the Rings: The Fellowship of the Ring

14
Super Smash Bros. Melee

15
Nintendo Gamecube

16
Sonic Adventure 2

17 Bionicle
18
Conker's Bad Fur Day

19
Toxicity - System of a Down

20
All for You - Janet Jackson

What a fascinating album listening to since at least 5-6 years old
Ps favourite Janet Jackson album ever
21
Joe Dirt

BAdd New Item