Top 10 Things to Throw at Olaf from Frozen
panda21
Olaf in frozen is very annoying. I would really like to throw these things at him:
The Top Ten
1
Salt
YES! Snow melts when you put salt on it. Let's get rid of Olaf the Retarded snowman once and for all.
Science. A better way to kill someone than brutality. - TheRegular1227
Olaf will melt if I threw salt at him... - panda21
WE'LL JUST TAKE OUR SALT FROM THE HATE WE MAKE

AND PUT IT ON OLAF - mattstat716
V 9 Comments
2
Rocks
LOL. How can a Snow Man get bruises?
Yay this should happen! - Ihateelsa
Heated rocks. - FennikenFan9
Yay! These will knock his head off!
V 3 Comments
3 Sticks
4
Space Shuttles
Or we could just put him under the space shuttle. When the rocket blasts off All that will be left of Olaf is ashes.

HA!
Olaf the snowman is the worst characters in Frozen!
I'm imagining 3 space shuttles crash into olaf at the same time.

I'd watch that in a movie. - mattstat716
5 Books
6 Suitcases
7
Tomatoes
I'm WARNING YOU MEAN FROZEN HATERS IF YOU THROW TOMATOES AT OLAF HE WILL GET MESSY AND CRY. TOMATOES ARE FOR EATING AND COOKING, NOT FOR THROWING! OLAF IS JUST AS SENSATIVE AS ANNA AND ELSA. - Caps Girl - SirSkeletorThe3rd
8
Soda Cans
Caps girl can you go away from lists like this instead of trolling like a ignorant moron. We all have different opinions and you should except the fact that not everybody likes frozen.
Man, Caps Girl's going REALLY crazy about these "Things To Throw At" lists
WHAT?!?!?! NO NO NO NO NO. I'M OFFICIALLY ANGRY NOW. WHY WOULD YOU PELT OLAF WITH SODA CANS. HOW DARE YOU. I'M BOILING WITH ANGER RIGHT NOW AND MY BLOOD IS BOILING READING THIS LIST. NO NO NO NO. YOU SHOULD ALL BE ASHAMED OF YOURSELVES. NO NO NO NO NO.
9
Carrots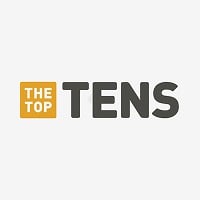 10 Potatoes
The Contenders
11
Justin Bieber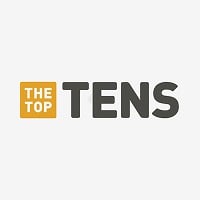 Justin Drew Bieber (born March 1, 1994) is a Canadian singer, song writer, and record producer. He currently resides in Ontario, Canada (despite once claiming he was Part-Indian) and he is Christian. He is the son of an author, Pattie Mallet. ...read more.
Actually, just stuff him in Justin's mouth. Hopefully then, he (Justin Beiber) will shut up.
I think that Olaf's ears will bleed if we throw Justin Bieber on top of Olaf.
Olaf would die before we even got him 50 feet in range. - mattstat716
When I see this, I laughed hard. that's so LOL!
His ears would be bleed if u throw Justin Bieber to him, because of this
"Baby, baby, baby, OOH! ".
Strongiest weapon vs biological things with ears is Justin Bieber.
Better vote this, make it №1!
12
Fire
This should be number 1 as fire melts snow. Also if I ever met Olaf in real life I would melt him with a flamethrower ( if I could find one if not I would just pour salt on him or light a match and throw it at him.
V 2 Comments
13 A Giant Meteor
14
Urine
We could get a dog to urinate on him...

Everyone will dislike him then because he will be yellow and stinky.
Olaf will be Yellow and Smell like a Dirty Bathroom. Laugh Out Loud.
That dog could be my chihuahua. Then he'd stop peeing on my shoes. Win-win! :D
V 1 Comment
15 Torches
16
Hot Water
He will melt!
17
Slime
The hell..? He'd just get stuck in it. - mattstat716
THROWING SLIME AT OLAF? OH NO YOU WOULDN'T DARE THROW SLIME AT OLAF. OLAF IS AS SENSITIVE AS ELSA AND ANNA. IF YOU THREW SLIME AT OLAF, HE'D GET GROSSED UP AND HE'D CRY, AND POSSIBLY MELT. QUIT INSULTING OLAF LIKE THAT. NEVER THROW SOMETHING AT OLAF EXCEPT AIR.
We're just infecting the snowman and turning him into a mutant like Fallout franchise. Now go away. - TheRegular1227
18
Sharks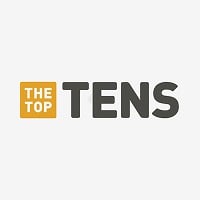 Sharks are a group of fish characterized by a cartilaginous skeleton, five to seven gill slits on the sides of the head, and pectoral fins that are not fused to the head. Sharks have been around before the earth's first dinosaurs and even the earth's first trees.
19 Water
20
Diarrhea
So disgusting and funny at the same time.
V 1 Comment
PSearch List
Recommended Lists