Top 10 Things that Will Be Turning 15 Years Old in 2019
This list was inspired by RadioHead03's list "Top 10 Things that Will Be Turning 20 Years Old in 2019." These things released in 2004 and they will turn 15 years old in 2019.

1 Nintendo DS

I am lucky to still have a working one. I love this console and I still play on it all the time - KingSlayer93316
HOORAY! I'm going to get a 3ds tomorrow so I decided to celebrate the DS while I still can. - MarioMaster101
My favourite console of all time. I used to play lots of games with it and I still use it. - Userguy44
The very first Nintendo DS handheld game console that will turn 15 years old on November 21st. - NickelodeonYesAddminNo
2
Grand Theft Auto: San Andreas

This is one of the most iconic Grand Theft Auto games of all time. It will turn 15 years old in October. - NickelodeonYesAddminNo
It felt like yesterday when I got this game again and took it for a spin again. - Bolshoy_Brat
My favorite video game from the Grand Theft Auto franchise. - SpinelliFan
One of the Best Video Game of All Time Fact - WWEWBMortalKombatFan
3
The SpongeBob SquarePants Movie

15 years since this movie, doesn't feel like that time flies feels like about 10 years ago - trains45
This is the first SpongeBob SquarePants movie. It will turn 15 years old in November. - NickelodeonYesAddminNo
Time sure flies I remember watching this in theaters when I was in kindergarten in nov 2004 - trains45
I really liked this movie. - Userguy44
4
American Idiot - Green Day

American Idiot is one of the most recognizable Green Day albums of all time, especially their songs "Boulevard of Broken Dreams" and "Wake Me Up When September Ends." It will turn 15 years old in September. - NickelodeonYesAddminNo
This album is great - ElSherlock
My favorite album by them - KingSlayer93316
I love this song - Ihateschool
5
The Incredibles

Amazing this wasn't on the list already. - egnomac
Really good movie - xXkillermachineXx
6
Pokemon Emerald

That's one of the most memorable Pokemon games of all time. It will turn 15 years old in September. - NickelodeonYesAddminNo
7
Super Mario 64 DS

This game also released on November 21st along with the Nintendo DS. - NickelodeonYesAddminNo
Iconic game - Randomator
8
Shrek 2

I watched this lots as a kid crazy to think it came out 15 years ago - trains45
The second Shrek movie that will turn 15 years old in May. - NickelodeonYesAddminNo
9
Harry Potter and the Prisoner of Azkaban

The movie where the franchise truly become more serious and darker. - egnomac
10
Halo 2

This is the second Halo game. It will turn 15 years old in November. - NickelodeonYesAddminNo
Halo 2 rocks. - RadioHead03
The Contenders
11
Half Life 2

12
Drake and Josh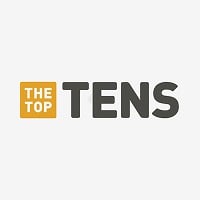 Drake & Josh is an American television sitcom created by Dan Schneider for Nickelodeon. The series follows the lives of two teenage boys with opposite personalities, Drake Parker (Drake Bell) and Josh Nichols (Josh Peck), who become stepbrothers. Both actors previously appeared in The Amanda Show along ...read more.
13
Spider-Man 2

14
Doom 3

15
6teen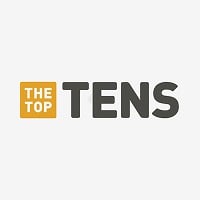 6teen is a Canadian animated sitcom originally produced by Nelvana, with the final season produced by Fresh TV. It premiered on November 7, 2004 on Teletoon.
I remember watching 6teen a lot as a kid - trains45
16
Peep and the Big Wide World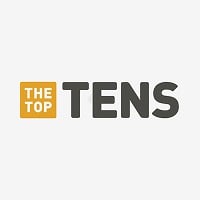 Peep and the Big Wide World is a Canadian–American animated children's television series created by Canadian Animator Kaj Pindal and based on the 1988 short film Peep and the Big Wide World produced by the National Film Board of Canada, which itself is based on the 1962 short film The Peep Show, also ...read more.
This was one of my favorite shows as a kid, still about as good as I remembered it. - myusernameisthis
It's one of the T.V. shows that most people remember as kids. It will turn 15 years old in April. - NickelodeonYesAddminNo
I think I remember watching this when I was like 2-3 years old - Randomator
I loved this show when I was little - xXkillermachineXx
17
Danny Phantom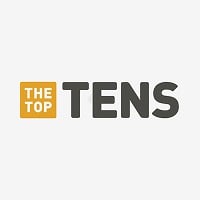 Danny Phantom is an American animated series created by Butch Hartman for Nickelodeon. It was produced by Billionfold Studios and distributed in Canada by Nelvana, a Canadian animation company. The series follows a teenage boy who, after an accident with an unpredictable portal between the human world ...read more.
18
Peppa Pig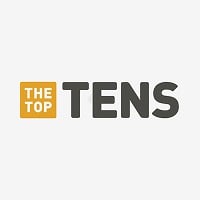 Peppa Pig is a British preschool animated television series directed and produced by Astley Baker Davies in association with Entertainment One, which originally aired on 31 May 2004. It went on a hiatus for just over two years before re-premiering on 14 February 2015.
It came out on the very day I was born. - JayJayPlane
Come on peeps, this is a proper meme.
19
Under My Skin - Avril Lavigne

20
Facebook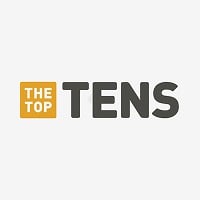 Facebook is a corporation and an online social networking service headquartered in Menlo Park, California, in the United States.
Surprised this isn't Top 10 at least. Perhaps it's fallen out of favour? - truckturner
Facebook sucks I hate facebook
21
Encore - Eminem

It's an Eminem album that released at the end of 2004. It will turn 15 years old in November. - NickelodeonYesAddminNo
22
Garfield: The Movie

23
Foster's Home for Imaginary Friends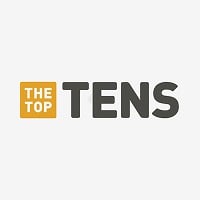 Foster's Home for Imaginary Friends is an American animated television series created by Craig McCracken for Cartoon Network Studios.
24
Kill Bill, Volume 2

25
The Polar Express

Time flies I remember watching this in theaters when I was in kindergarten in nov or dec 2004 - trains45
26
Lazytown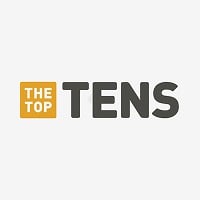 LazyTown is an English-language Icelandic children's educational musical action comedy program made by an international crew and performed by a cast from Iceland, the United States and the United Kingdom.
Robbie Rotten comes to mind. - Userguy44
This should be #1 as a pun for the meme - myusernameisthis
WE ARE NUMBER ONE
27
Winx Club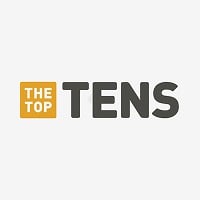 Winx Club is an Italian animated television series directed, created and produced by Iginio Straffi and his company Rainbow S.r.l.
28
Gran Turismo 4

29
The Sims 2

30
Tales of Symphonia

I know that it came out in Japan in 2003 but... - PerfectImpulseX
31
The Legend of Zelda: Four Swords Adventures

I remember having this game on gamecube as a kid I remember getting stuck on level 1-3 for awhile, I remember my favorite level was 2-2 it also had my favorite music in the game on level 2-2 - trains45
This is on here twice they never seemed to fix the error after I reported an error of duplicate item
This a good game
32
Crash Twinsanity

When I was a kid this was my favorite game. - myusernameisthis
33
World of Warcraft

34
Metal Gear Solid 3: Snake Eater

Incredible game. Came before its time - RevolverOcelot
35
Clifford's Really Big Movie

36
Paper Mario: The Thousand-Year Door

37
Mean Girls

38
Garry's Mod
Ňo, it came out in 2017 - myusernameisthis
39
Magical Girl Lyrical Nanoha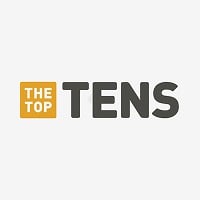 Magical Girl Lyrical Nanoha is a Japanese anime television series directed by Akiyuki Shinbo, with screenplay written by Masaki Tsuzuki, and produced by Seven Arcs.
40
Van Helsing

41
Reise, Reise-Rammstein

42
Anchorman: The Legend of Ron Burgundy

The funniest movie of the 21st century!
43
Jak 3

44
Shaun of the Dead

45
Katamari Damacy

46
Pikmin 2

47
Higglytown Heroes
I was obsessed with this show when I was a kid.
48
Mobile Suit Gundam SEED Destiny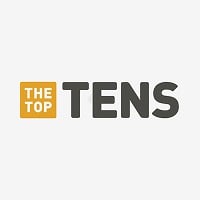 Mobile Suit Gundam SEED Destiny is an anime television series, a direct sequel to Mobile Suit Gundam SEED by Sunrise and the overall tenth installment in the Gundam franchise. It retains most of the staff from Gundam SEED, including Director Mitsuo Fukuda.
49
Fafner in the Azure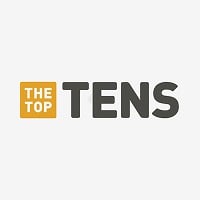 50
The Passion of the Christ

PSearch List