Top Ten Things You Didn't Know About Pink Floyd
Doom
Rare and obcure facts about pink floyd you may not know.
The Top Ten
1 Pink Floyd almost made an album with household objects, and without using any real instruments. The album would have been called "Household Objects".
2
The band was named after two blues singers - Pink Anderson and Floyd Council.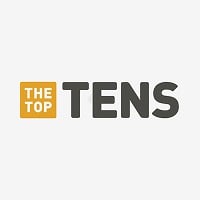 The Band was a Canadian-American roots rock group formed in 1965 . Which originally consisting of Rick Danko (bass guitar, double bass, fiddle, vocals), Levon Helm (drums, mandolin, guitar, vocals), Garth Hudson (keyboards, saxophones, trumpet), Richard Manuel (piano, drums, vocals) and Robbie Robertson ...read more.
I knew this. - Brobusky
3
The live album "Delicate Sound of Thunder" was the first album to ever be played in space.
Interesting fact, the only one on this list I didn't know. - DarkSideOfDragons
4 "Saucerful of Secrets" is the only Pink Floyd album that all 5 members appear on.
5
Stanley Kubrick wanted to use "Atom Heart Mother Suite" in his film "Clockwork Orange", but Pink Floyd declined.
Would've been perfect - BrianScott01
6 One of the bands roadies, Alan Stiles, provided the audio for the track "Alan's Psychedelic Breakfast".
7 Enough copies of Dark Side of the Moon have been sold that 1 in 12 people in the world own a copy of it.
8 The flying pig on the album cover for "Animals" is named Algie.
9 The cow on the album cover for "Atom Heart Mother" is named Lulubelle III.
10 "The Piper at the Gates of Dawn" was recorded at Abbey Road Studios, during the same time The Beatles were recording "Sgt. Peppers Lonely Hearts Club Band".
The Contenders
11
Peter Watts, the road manager of Pink Floyd until 1974 (died of a heroin overdose in 1975) is the father of actress Naomi Watts.
His laughter can be heard on the opening sequence of Pink Floyd's " Dark side of the moon " album.
12 The Dark Side of The Moon stayed on the billboard charts for 861 weeks. 1973 - 1990
BAdd New Item