Things You Probably Do on Your Phone in a Waiting Room
hiphopgod
Due to my recent health issues, I've found myself in a lot of waiting rooms. I used my phone most of the time to pass the time so I figured that I should make a list about it.
The Top Ten
1
Play Games
Candy crush and the TopTens, yeah, amazing!
The one I found myself playing the most is Connect Four. I don't wanna talk about how I did. - hiphopgod
I read this quick and thought you said you played Twister. That... would have been interesting. - Rocko
EXACTLY what I would do. - PhoenixAura81
Yeah I would do that! - Lucy1402
V 3 Comments
2
Scroll Through Your Twitter Feed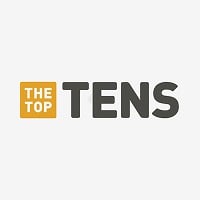 This is the thing I find myself doing the most. Mainly because Twitter is the main source of social media I use - hiphopgod
And I'd be fuming in minutes! - Ananya
I don't have a Twitter account. - TheFourthWorld
*at school*

Class mate: yeah once i.. (3 minute story)

Teacher: YOU WASTED SO MUTCH TIME NO RABBIT TRAILS YOU ALL DUMB NEVER GONNA GET A JOB LAZY GAMING IS NOT A CAREER YOU WILL FAIL BLA BLA BLA YOU WILL GO TO JAIL AND FAIL IN LIFE YOU LAZY DUMB TEENS YOU IS DUMB ALL YOU LAZY BLA BLA BLA (30minutes later)... AND GAS PRICES SO HIGH LIKE YOU GUYS WHEN YOU DO MAGIC MUSHROOMS YOU GUYS WASTE SO MUTCH TIME!

me: *thinks* how did we get on gas prices?

Teacher: LOOK AT ALL THE TIME YOU GUYS WASTED YOU ALL DUMB BLA BLA BLA...
3
Scroll Through Your Instagram Feed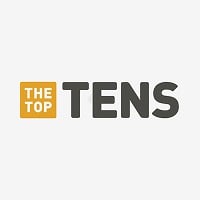 Yeah this is basically what I do with Twitter to a lesser extent. - hiphopgod
I will never have the app - NightJinx
4
Read Wikipedia Articles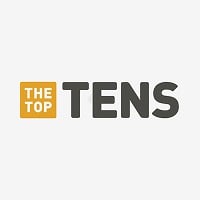 It's good to learn stuff so I read on Wikipedia sometimes. - hiphopgod
5
Text People
The only reason I have this lower is because I don't do much texting - hiphopgod
6
Read News Articles
The most recent example was when I read about how they're getting rid of Papa John because he said the n-word. - hiphopgod
7
Call People
Same thing except I call even less. - hiphopgod
8
Watch Porn
Don't think I don't know what you do in the waiting room - hiphopgod
I'm pretty sure doing this isn't allowed in any workplace after the 1970s. - Rocko
What kind of person would do that ahaha... - HelloImDeadInside
Uh - NightmareCinema
V 1 Comment
9
Listen to Music
Well duh I like music - hiphopgod
yea
10
Search for Places to Eat Around You
I did this like once or twice because I was hungry and wanted to see what was around - hiphopgod
The Contenders
11
Go on TheTopTens
I seen what you did there
This is me. - Rocko
12 Scroll Through 4chan
13
Watch Youtube
Basically the best way to pass time.
14 Scroll Through Facebook
15 Watch Pranks
16 Stare at a Clock
17 Browse TheTopTens
18 Scroll Through TheTopTens on Your Phone
19 Watch Grounded Videos
20 Scroll Through Snapchat
21 Browse Reddit
22 Watch Challenges
BAdd New Item