Top Ten Things You'd Like to Throw at Anna from Frozen
The Contenders: Page 4
61
Miley Cyrus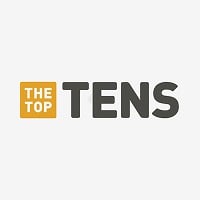 Miley Ray Cyrus is an American singer, songwriter, and actress. Miley Cyrus's voice is contralto. She became a teen idol starring as the character Miley Stewart in the Disney Channel television series Hannah Montana in 2006. Her father Billy Ray Cyrus also starred in the show.
Miley Cyrus will force Anna to twerk.
NO!
Miley Cyrus will lick Anna to DEATH.
Anna will be licked to death by Miley Cyrus.
And Anna will be forced to TWERK by Miley Cyrus too.
62
Drugs
The most dangerous drugs like Marijuana, Cannabis, Magic Mushrooms and Speed.
I HOPE YOU DON'T MEAN ANY ILLEGAL, DANGEROUS DRUGS. WHY WOULD YOU WANT TO THROW DRUGS AT POOR, PRETTY, SWEET ELSA? SHE COULD GET HIGH, LOSE HER MIND, VOMIT AND BECOME REALLY SICK AND LOOK LIKE SHE IS ON DRUGS. SHE'LL BECOME REALLY SICK IF YOU STUPID ELSA HATERS DID THAT.
Cocaine, Heroin and Marijuana.
She will get addicted and sick in no time.
63
Pee
I'M WARNING YOU, ANNA HATERS. IF YOU THREW PISS AT ANNA, SHE WILL LOOK MESSY, STINK, ATTRACT FLIES AND CRY.. PISS IS FOR CHEWING, COOKING, DRINKING AND EATING, NOT FOR THROWING AT ANNA. THAT SAME GOES FOR YOU TOO, ELSA HATERS. YOU ANNA AND ELSA HATERS ARE SUCH MEANIES. YOU'RE SO MEAN TO ANNA. NEITHER ANNA NOR ELSA DESERVE TO BE THROWN AT BY PISS, BE INSULTED LIKE THAT AND LOOK MESSY EITHER OR ELSE ANNA WILL NEED TO TAKE A BATH THANKS TO YOU.
Chewing? Mm, this PISS is really tasty. PISS is very tasty too. It can be used as an ingredient in food, too, used in cooking. - Gamecubesarecool193
THROWING PEE AT PEOPLE INCLUDING ANNA IS JUST VERY PLAIN DISGUSTING. PEE IS NOT FOR THROWING. IF YOU STUPID ANNA HATERS DID THAT, ANNA WOULD LOOK AND SMELL DISGUSTING. SHE DOESN'T DESERVE TO SMELL FILTHY. YOU ANNA HATING BONEHEADS ARE REALLY MEAN TO ANNA.
Urine is not for eating you stupid caps girl
V 1 Comment
64
A Wolf Pack
Me to yay finally yaroo do marooo
65
Spinosaurus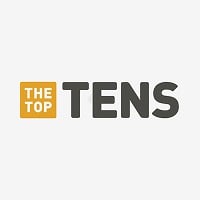 Spinosaurus is a genus of theropod dinosaur that lived in what now is North Africa, during the lower Albian to lower Cenomanian stages of the Cretaceous period, about 112 to 97 million years ago.
V 2 Comments
66 Bricks
67
Dora The Explorer
Maybe Dora should be thrown at Aurora, who is indeed the suckiest Disney Princess ever. - Anonymousxcxc
I for 1 like Anna what did she ever do? A am a hobbit ps call me frodo please
68
Leeches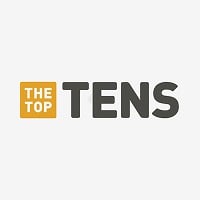 Leeches are segmented worms that belong to the phylum Annelida and comprise the subclass Hirudinea. Like the oligochaetes, such as earthworms, leeches share a clitellum and are hermaphrodites.
Are you stupid? We're not frogs that eat leeches on a daily basis! STUPID GIRL!
I'M WARNING YOU, ANNA HATING JERKS. IF YOU THROW LEECHES AT ANNA, SHE'LL HAVE HER BLOOD SUCKED OUT OF BY THE LEECHES AND MAYBE SHE'LL BET BRUISES AND CRY. LEECHES ARE FOR EATING AND COOKING, NOT THROWING AT ANNA. ANNA DOESN'T DESERVE TO GET THROWN AT BY LEECHES. I'M WARNING YOU, ANNA HATING BONEHEAD JERKS.
I am sorry caps girl sometimes my brother goes to wild ok P.S. I am only 8
V 3 Comments
69 A Crab
70 A Boomerang
71 Hot Coals
72 A Door
73 A Barrel of Pee
74 An Angry Cat
75
A Tasmanian Devil
It wont do anything, really.
76 Zeus's Lightning Bolt
77
Bomb
Throw 9000000000000000000000 nooks at her
78
Barney the Dinosaur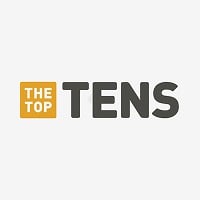 Barney The Dinosaur is a purple dinosaur from the TV series "Barney and Friends", as well as the VHS series before that known as "Barney and the Backyard Gang". He was created by Sheryl Leach in 1987, to entertain her 2 year old son. He is infamously known for his "I Love You" song, and his TV series ...read more.
I think she actually loves him, same to you caps girl
79
Prince Hans Holding a Knife
No! Not da Hans! - HaydenFullwright
80 An Anvil
PSearch List
Recommended Lists
Related Lists
Top Ten Things That Would Make Frozen a Better Film

Top Ten Best Things About Frozen
Top Ten Sexiest Things About Elsa from Frozen

Top Ten Ways Rosalina from Mario Is Better Than Anna from Frozen
List Stats
400 votes
376 listings
3 years, 18 days old

Top Remixes
1. A Giant Asian Hornet's Nest
2. Elsa's power at her heart
3. A Minecraft Creeper
SamuiNeko
1. A Great White Shark
2. A Hungry Tiger
3. A Watermelon
PrincessKiana
Posts
Error Reporting
See a factual error in these listings? Report it
here
.