Top 10 Things You'd Like to Throw at Elsa from Frozen
FrozenisOverrated
The Contenders: Page 2
21
Luigi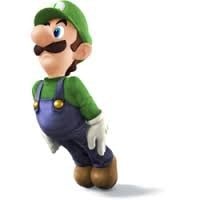 Luigi is a fictional character featured in video games and related media released by Nintendo. Created by prominent game designer Shigeru Miyamoto, Luigi is portrayed as the slightly younger but taller fraternal twin brother of Nintendo's mascot Mario, and appears in many games throughout the Mario ...read more.
22 A Norm Of The North DVD
23
Caps Girl
Elsa and Anna don't need you to defend them. Why? Because they AREN'T REAL! Elsa can't get brusies and she won't cry because she is a fictional movie character. Get over the fact that we don't like Elsa and you do because we all have different opinions. And you really don't need to keep repeating the same thing over and over again: NO! YOU WILL NEVER HURT SWEET, CUTE, PRETTY ELSA! THAT IS DANGEROUS AND SHE WILL GET BRUSIES AND CRY! YOU ELSA HATING MEANIES ARE STUPID! So please shut the heck up because your messing up this list so get your sorry ass out of here!
Should be number 1 then we can destroy both of them at the same time.
We need caps girl to see this. Quick, someone imitate caps girl!
V 3 Comments
24
A Beer Bottle
She might also get drunk... If the bottle is full of beer...
She will probably end up drinking it making her drunk and do a stupid thing that will kill her.
NO WAY! IF YOU EVER THROW A BEER BOTTLE AT POOR, PRETTY, SWEET ELSA, THEN SHE'LL CRY IN PAIN AND SHE'LL BLEED. YOU ELSA HATERS JUST WANT TO DO MEAN THINGS TO ELSA AND SAY MEAN THINGS ABOUT ELSA. ELSA IS TOO PRETTY TO BE THROWN AT BY THOSE PAINFUL THINGS.
Elsa and anna don't give a crap if you defend them! Because they are not REAL. They are fictional characters and this is a list of things to throw at a FICTIONAL CHARACTER. Which means that they are NOT REAL. So we can't ACTUALLY throw beer bottles and bricks at her! CALM DOWN OH MY GOD! - SammySpore
V 3 Comments
25 A Piece of Goldfish Food
26
Knife
I swear I'll steal your keyboard if you ever type in your fake name, Fake Anna.
Princess Anna of Arendelle: I'll never ever even forgive you if you ever threw a knife at my sister Elsa you monster. Nobody throws a knife at my sister Elsa and gets away with it. Throwing knives is really dangerous you know.
V 2 Comments
27
Butts
Let's throw Kim Kardashian's butt at Elsa (Don't worry little baby, it is fake anyway so it won't hurt. ) or even better, attach it to her ugly head.

She will be called Elsa ButtHead.
Don't forget Nicki Minaj's butt as well.
Even better. SANJAY AND CRAIG. They will gross her out.
Miley, Nicki, and Kim's butts.
V 4 Comments
28 A Fridge
29 The Joker (The Dark Knight)
30
A Pile of Diarrhea
If it lands on her face, she'll finally look pretty! Get a fire extinguisher because she just got BURNED. Also, This goes out to the girl who keeps typing in all caps that's worships Elsa. OMG YOURE SO ANNOYING! LIFE ISNT ABOUT ELSA! ELSA SELFISH AND A TERIBAL SISTER! YOURE PROBABLY SOME FAT COW TYPING IN YOUR BASEMENT . ELSA. ISNT. LIFE. SOME PEOPLE HAVE DIFFERENT OPINIONS ! SO SHUT UP AND STOP! OK. GOD. - Imyourstalker
Um... A fire extinguisher puts out fire. Why did you say she'd get burned to death. Do you for know what "extinguisher" means or something, or are you 3 years old. - SammySpore
She would smell and look better as well.

And even better, she won't be able to freeze the Diarrhea because it will be stuck on her face.

(Don't forget the elsa fan girl with the cap locks too. )
Wow, that annoying caps fan girl didn't comment on this one. - Therandom
My brother is sick with diarrhea, next time he does it, I'll throw it at Elsa.
V 4 Comments
31
Justin Bieber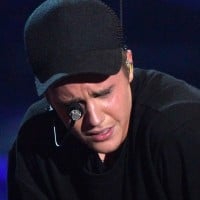 Justin Drew Bieber (born March 1, 1994) is a Canadian singer, song writer, and record producer. He currently resides in Ontario, Canada (despite once claiming he was Part-Indian) and he's Christian . He's the son of an author, Pattie Mallet. ...read more.
I am trying to tolerate the caps girl, though she is getting on my last nerve. Like I love Toph from Avatar: The Last Airbender though I don't go around worshipping her and disrespecting haters and I don't type in all caps all the time. Toph is fictional and so are Anna and Elsa, none of these things will actually hurt them because they're not real, this is just a list that haters made for fun, caps girl. - Anonymousxcxc
Her ears would bleed with his dreadful voice but then again she may end up liking it considering she has a bad taste in everything.
I would love to throw him so he could sing his horrible songs like baby into Elsa's face and then she dies
V 1 Comment
32
A Cinderblock
THROWING A CINDERBLOCK AT ELSA IS A MEAN, EVIL THING. POOR, PRETTY, SWEET ELSA WILL END UP HAVING BRUISES AND SHE'LL CRY IF YOU STUPID, WHINY, UNGRATEFUL ELSA HATERS DID THAT TO HER. ELSA NEVER EVER DESERVE TO BE THROWN AT ANY OF THOSE PAINFUL THINGS. MEANIE HATERS ARE MEAN. CINDERBLOCK IS FOR COOKING AND EATING. NOT FOR THROWING AT PRETTY, SWEET, AND POOR ELSA. YOU HATERS ARE WRONG.
I'm so angry cause ThiFAN TYPING IN CAPS I'm not human actually I'm half wolf half fox I can bite you!
And I guess the wox? or folf can be thrown for the fox as well because he could kill Elsa.
No,let's throw both cinderblocks and Cinderella (since she's Disney) - kontrahinsunu
V 8 Comments
33
Chainsaws
I'll show my half wolf teeth and try bite through it if ya do at meh eh
Chainsaw at me please chainsaw at me please lolololololollollol
V 5 Comments
34
Nicki Minaj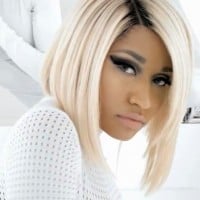 Nicki Minaj is an American rapper / pop music artist. Nicki is most known for songs like "Anaconda", "Only", "Truffle Butter", "Super Bass" and "Stupid Hoe" . Her real name is Onika Tanya Maraj. She was born on December 8, 1982 in Saint James Trinidad and Tobago. ...read more.
Elsa's and Anna's face would be severely crushed if Nicki Minaj sat on them.
Hey, fake Anna: It is funny to throw things at Elsa, so back off.
You know Nicki Minaj is a person, right?
Princess Anna of Arendelle: (bravely) Nobody can hurt my big sister Elsa and gets away with it. You think it's funny to throw things at my sister Elsa, but it's not.
More like her butt LMAO
V 5 Comments
35
Meteor Shower
Yeah, surely she'll be in pain, great idea but... you can't throw a meteor shower. Maybe a METEOR, but... it'll never work =/ ;(

-ThePinkieMaster
V 1 Comment
36
A Rat
Today I got a picture of Elsa! I put it in the fire place! - Ihateelsa
That stupid comment in all caps is dumb.
I think Elsa would scream so hard,
Hopefully the rat spreads a disease to Elsa that kills her.
V 6 Comments
37
Eggs
Wouldn't Elsa look prettier with eggs all over her. - cosmo
Princess Anna: No, my sister would look messy with eggs all over her, not prettier.
Eggs are for cooking meals and eating especially for breakfast. Eggs are one of my all time favorite foods. Eggs are not even for throwing at people especially at Elsa. You guys are so mean to Elsa. Elsa will not look this and that pretty if she's been thrown at by eggs.
Eggs are for cooking and eating for breakfast. I like eggs a lot more than ever but they're not for throwing at Elsa. You're really downright mean to Elsa, aren't you? Elsa will never ever even look this and that pretty and cute if you ever threw eggs at her. Elsa will never ever even deserve to be thrown at by these and those eggs. What did Elsa ever do to deserve to be insulted like that?
She would look ugly, but that's because she already is.
Time for a test : I hate Elsa.
Ha, yeah right. Elsa tried to kill the duke of Wellington. WHICH WAS ON PURPOSE. YOU ELSA LOVING IDIOT. - Ihateelsa
V 1 Comment
39 A Crab
40 The moon
PSearch List
Recommended Lists