Top 10 Things You'd Like to Throw at Elsa from Frozen
FrozenisOverrated
The Contenders: Page 2
21
A Piece of Goldfish Food
Smallest thing to throw. 10/10 - mattstat716
22 Syrian Refugees
23
A Pile of Diarrhea
If it lands on her face, she'll finally look pretty! Get a fire extinguisher because she just got BURNED. Also, This goes out to the girl who keeps typing in all caps that's worships Elsa. OMG YOURE SO ANNOYING! LIFE ISNT ABOUT ELSA! ELSA SELFISH AND A TERIBAL SISTER! YOURE PROBABLY SOME FAT COW TYPING IN YOUR BASEMENT . ELSA. ISNT. LIFE. SOME PEOPLE HAVE DIFFERENT OPINIONS ! SO SHUT UP AND STOP! OK. GOD. - Imyourstalker
Um... A fire extinguisher puts out fire. Why did you say she'd get burned to death. Do you for know what "extinguisher" means or something, or are you 3 years old. - SammySpore
She would smell and look better as well.

And even better, she won't be able to freeze the Diarrhea because it will be stuck on her face.

(Don't forget the elsa fan girl with the cap locks too. )
Wow, that annoying caps fan girl didn't comment on this one. - Therandom
I'm WARNING YOU ELSA HATERS. IF YOU THREW DIARRHEA AT ELSA, SHE WOULD LOOK AWFUL AND DISGUSTING AND ICKY. DIARRHEA IS FOR COOKING AND EATING, NOT FOR THROWING AT ELSA. NEVER EVEN EVER EVEN EVER THROW DIARRHEA AT ELSA, ELSA HATING MEANIES.
V 4 Comments
24
Justin Bieber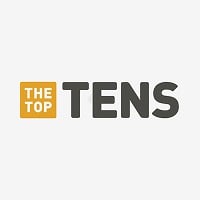 Justin Drew Bieber (born March 1, 1994) is a Canadian singer, song writer, and record producer. He currently resides in Ontario, Canada (despite once claiming he was Part-Indian) and he is Christian. He is the son of an author, Pattie Mallet. ...read more.
I am trying to tolerate the caps girl, though she is getting on my last nerve. Like I love Toph from Avatar: The Last Airbender though I don't go around worshipping her and disrespecting haters and I don't type in all caps all the time. Toph is fictional and so are Anna and Elsa, none of these things will actually hurt them because they're not real, this is just a list that haters made for fun, caps girl. - Anonymousxcxc
Her ears would bleed with his dreadful voice but then again she may end up liking it considering she has a bad taste in everything.
I would love to throw him so he could sing his horrible songs like baby into Elsa's face and then she dies
(READ WHOLE THING BEFORE GETTING ANGRY)

WHY WOULD YOU THROW Justin Bieber AT POOR PRETTY ELSA HE WOULD MAKE HER PUKE ALL OVER HER DRESS BECAUSE Justin Bieber IS SO UGLY IT WOULD MAKE HER CRY AND CRY AND CRY SHE MIGHT EVEN CATCH Justin Bieber'S UGLY VIRUS AND STUPIDITY VIRUS WHY WOULD YOU DO THAT TO POOR ELSA THAT IS SO MEAN DOING STUFF LIKE THAT COULD END UP HURTING ELSA REALLY BAD BECAUSE Justin BieberS STUPIDITY WILL RUB ONTO ELSA AND HIS UGLY FACE WILL SQUASH HER PRETTY INNOCENT FACE DON'T YOU FEEL BAD FOR ELSA YOU TERRIBLE ELSA HATERS

-Hardcoreelsafangirlwhobotherseveryoneandyesihatejustinbieberhe'samoron

(most of this comment was sarcasm except the part about Justin Bieber being stupid)
25
Miley Cyrus's wrecking ball
Elsa gets launched miles into the air after being smacked by the biggest wrecking ball in existence sending her all the way into space where she dies due to lack of oxygen.
Put Miley Cyrus on it first.
I wish the fanciful could kill elsa.
Wait, did she say pretending to be a fangirl? If so, THEN SHUT THE HELL UP FANGIRL.
V 5 Comments
26
Chainsaws
Hey, Fake Anna: That's the point.
I'll show my half wolf teeth and try bite through it if ya do at meh eh
ELSA will be sawed in half.
Slice her Kanaya! She's a disgrace to fashion! - SamuiNeko
V 3 Comments
27
A Rat
Today I got a picture of Elsa! I put it in the fire place! - Ihateelsa
That stupid comment in all caps is dumb.
I think Elsa would scream so hard,
Hopefully the rat spreads a disease to Elsa that kills her.
V 6 Comments
28 A Fridge
29 Amiibos
30
A Pie
Caps girl.
ELSA.
AND.
ANNA.
ARE.
NOT.
REAL.
SO.
STOP.
WORRYING
AND.
WHINING.
AND.
GET.
A.
LIFE.
If you like Frozen so much, why don't you work at Disneyland? Or create your OWN "Frozen World"! I don't think anyone would come, anyways.
Let's bake a pie out of the fake anna and raging fangirl. And then throw it at Elsa. The pie will explode with such stupidity and immaturity that Elsa's head will explode. - SammySpore
Pie in the Face! Pie in the Face! Elsa has Pie in her Face! - playstationfan66
Am I the only one who thinks the all caps person's comments are halarious.
V 7 Comments
31
A Lightsaber
Like I said,Let call Darth Vader to kill her
Like I said,Let call Darth Vader to kill her
Like I said,Let call Darth Vader to kill her.

Me:DIE!

*Throw Master sword that lnserty kill Elsa*
32
A Car
I think the Hulk would go that " hulk... TIRED OF HEARING LET IT GO! "
Oh my god, replier. You're comment is so stupid! We know cars are heavy! And no elsa won't cry SHE WOULD DIE. Also... WE don't CARE - SammySpore
That's actually REALLY good. - Gunner224
Cars are too heavy. - DynastiSugarPop
I will gladly run over this bitch.
V 4 Comments
33
Nicki Minaj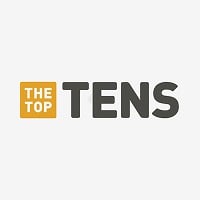 Nicki Minaj is a Trinidadian American rapper / pop music artist. Nicki is most known for songs like "Anaconda", "Only", "Truffle Butter", "Super Bass" and "Stupid Hoe" . Her real name is Onika Tanya Maraj. She was born on December 8, 1982 in Saint James Trinidad and Tobago. ...read more.
Elsa's and Anna's face would be severely crushed if Nicki Minaj sat on them.
Hey, fake Anna: It is funny to throw things at Elsa, so back off.
You know Nicki Minaj is a person, right?
Princess Anna of Arendelle: (bravely) Nobody can hurt my big sister Elsa and gets away with it. You think it's funny to throw things at my sister Elsa, but it's not.
More like her butt LMAO
V 5 Comments
34
Meteor Shower
Yeah, surely she'll be in pain, great idea but... you can't throw a meteor shower. Maybe a METEOR, but... it'll never work =/ ;(

-ThePinkieMaster
V 1 Comment
35
Fire
Zuko and Katara should be the ones to that. - Anonymousxcxc
Hey guys why not Flame Princess from Adventure Time should do the trick.
I am Salamander the Fire God and YOU SHALL BURN!
Eleen whee she going
Me I'm not going I'm having revenge on you because you killed elsa. Eleem how then
Me by throwing water at you! Duh
Eleen throws fire ball
Me throws bucket of water
Eleen nuu I'm melting let me sing then I won't die please no ohwoaa dies
Me fool hahaahah
Me oh else your awake
People who love frozen did you kill Eleen ME yes
Frozen fans yay and elsa is alive now
V 2 Comments
36 Kim Kardashian's Butt
37
Judy Hopps (Zootopia)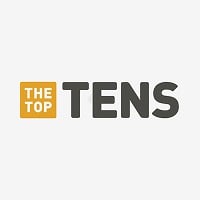 Elsa does not exist
. Elsa is this and that pretty. I'll say any of this to defend Elsa from your insults. Elsa never deserved to be insulted like that.
NO WAY! YOU WOULDN'T THROW A CANE AT POOR, PRETTY, SWEET ELSA. IF YOU DID THAT, YOU'LL MAKE ELSA CRY. IT'S REALLY PAINFUL TO HIT ELSA WITH A CANE. ELSA WILL GET SERIOUS BRUISES FROM GETTING THROWN AT BY A CANE. YOU ELSA HATERS ARE ALWAYS SAYING MEAN THINGS ABOUT ELSA. YOU STUPID ELSA HATERS ALWAYS BADMOUTH ELSA.
Oh yeah she is. You know Elsa from Frozen. Elsa is that pretty. Elsa is a lot prettier more than you could ever realize. I don't see how ugly she is. Just because she wears a makeup and a pretty ice dress that doesn't mean she's ugly. I'm telling you that right now to defend Elsa from you Elsa hating meanie heads.
IF YOU EVER THREW POISON RIGHT AT CUTE, PRETTY, SWEET ELSA, SHE'LL DIE AND I'LL NEVER EVER FORGIVE YOU FOR THAT ELSA HATERS. Unless I could mistake you Elsa haters for Hans! M-7
You know poison is always bad for everybody. ...more
Caps Girl: OH NO! YOU WILL NOT THROW JUDY HOPPS AT - wait, who's Judy Hopps?
Me: You've never heard of the new popular animated movie, Zootopia?
Caps Girl: No, I am so wrapped up on my Frozen worshipping that I pay no attention to other animated movies
Me: Look, here comes Judy right now!
Judy: Officer Judy Hopps saying that you, fangirl of Frozen, are under arrest
Caps Girl: What the? AAH!
*Judy tackles down Caps Girl and throws her in a cell with Elsa and Anna*
Me and Judy: Victory is ours!
38
Flandre Scarlet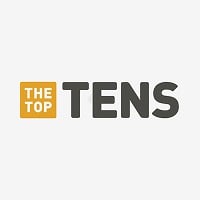 The (to me) best way to kill Elsa is by making Flandre 'Kyuu' her. A.K.A. make her explode. - ExxonWireless
Fangirl: OH NO YOU WILL THROW... WHO?
Me:Have you played Touhou?
Fangirl:No, I'm such an idiot stop worshipping my god, Elsa
Me:Oh, Flandre.
Flandre:Do you want to play with me? I love humans!
Fangirl:Ahh!
(After taking down and kkilling the fangirl)
Me:Sweet, Sweet victory, yeah!
39
A Cinderblock
THROWING A CINDERBLOCK AT ELSA IS A MEAN, EVIL THING. POOR, PRETTY, SWEET ELSA WILL END UP HAVING BRUISES AND SHE'LL CRY IF YOU STUPID, WHINY, UNGRATEFUL ELSA HATERS DID THAT TO HER. ELSA NEVER EVER DESERVE TO BE THROWN AT ANY OF THOSE PAINFUL THINGS. MEANIE HATERS ARE MEAN. CINDERBLOCK IS FOR COOKING AND EATING. NOT FOR THROWING AT PRETTY, SWEET, AND POOR ELSA. YOU HATERS ARE WRONG.
I'm so angry cause ThiFAN TYPING IN CAPS I'm not human actually I'm half wolf half fox I can bite you!
And I guess the wox? or folf can be thrown for the fox as well because he could kill Elsa.
THAT SAME GOES FOR YOU TOO, ANNA HATERS. I would shut it up but the right thing I'm doing is defending those two best, cutest, prettiest, sweetest orphaned royal sisters of Arendelle Anna and Elsa from you Anna and Elsa hating ingrates. Anna and Elsa never ever even deserve to be insulted like that and hated on either. Anna and Elsa are good, not bad. You would rather be proud of judging those two poor sweetest royal orphaned sisters Anna and Elsa too hard and misunderstanding those our most all time favorite cutest, prettiest, sweetest orphaned royal sisters Anna and Elsa. You dare to blame to those two orphaned princess sisters Anna and Elsa? You Anna and Elsa haters will regret it if you ever throw anything hurtful at those two innocent, sensitive sisters. You will never ever even hurt Anna and Elsa like that. No matter what you mean old Anna and Elsa haters say about those two sweetest orphaned royal sisters Anna and Elsa. We love Anna and Elsa from Frozen a lot more than ever. ...more
V 8 Comments
40
Hot Soup
Throwing hot soup at Elsa may drain her magical snow powers, enabling everything snowy to become melted with hot soup. - playstationfan66
Why would want to throw a hot soup at sweet Elsa? You know Elsa is very sensitive, right? Elsa wouldn't look pretty, beautiful and cute if you ever threw a soup at Elsa. She'll look messy if she was thrown at by a hot soup. You're so mean to Elsa, aren't you? Whatever are you blaming Elsa for?
Come on, you're just wasting your free time doing this. Please, Elsa is just an fictional character. You're being such a bully to all of us and we're ALL tired of your so called comments. What you're going to do? Huh? Insulting us isn't going to work. - JaysTop10List
YEAH TAKE THAT ELSA - JaysTop10List
QUIT BEING MEAN TO ANNA AND ELSA LIKE THAT.
V 4 Comments
PSearch List
Recommended Lists
Related Lists
Top Ten Things You'd Like to Throw at Hans from Frozen
Things You'd Like to Throw at Kristoff from Frozen
Top 10 Things That Should Happen to Elsa and Anna from Frozen
Top Ten Sexiest Things About Elsa from Frozen
List Stats
400 votes
350 listings
3 years, 51 days old

Top Remixes (7)

1. Dory
2. Harambe
3. Tiger R-Zone
VideoGamefan5
1. Butts
2. Kim Kardashian's Statue
3. Prince Hans Holding a Knife
lelennyface
1. A Grenade
2. A Match
3. A Car
PrincessKiana
View All 7
Posts
Error Reporting
See a factual error in these listings? Report it
here
.