Top 10 Things You'd Like to Throw at Elsa from Frozen
FrozenisOverrated
The Contenders: Page 3
41
Knife
I swear I'll steal your keyboard if you ever type in your fake name, Fake Anna.
Princess Anna of Arendelle: I'll never ever even forgive you if you ever threw a knife at my sister Elsa you monster. Nobody throws a knife at my sister Elsa and gets away with it. Throwing knives is really dangerous you know.
V 2 Comments
42
Machete
Princess Anna of Arendelle: I'll never ever even forgive you for throwing machetes at my sister Elsa. You know machetes are dangerous. If you ever threw a machete at my sister Elsa, then she'll bleed to death and she'll die and I'll never forgive you for that.
How about throw Machete (Danny Trejo) to Elsa, and he'll hack her limbs relentlessly. - TheRegular1227
43
Bowling Ball
Are they gone? The frozen fans? Did I scroll down far enough? - Flamesofsilver
Good, it will crush her ugly face.
44
George W. Bush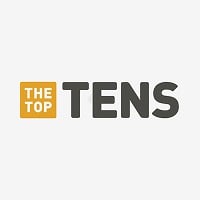 George Walker Bush is an American politician who served as the 43rd President of the United States from 2001 to 2009 and 46th Governor of Texas from 1995 to 2000. The eldest son of Barbara and George H. W.
Maybe then his brother can drop out of the election. - Anonymousxcxc
You must notice that I hate George W. Bush. - Anonymousxcxc
45
Pink Swim Rings
And a Swim Duck Ring, then Put it on her, Put Scuba Gear on her, and then STRIP HER DOWN TO A BIKINI! And then Take her to a HOT Beach... - Ededdneddyfan55
46
Sepiroth
*Sephiroth - yunafreya648
47
A Bee Hive
The **** Elsa can't cry. Find a list suitable for 3 year-olds.
I meant fangirl not tangible
WHY WOULD SOMEONE THROW A BEE HIVE AT ELSA. IF YOU ELSA HATERS DID, SHE'LL GET STUNG AND THAN SHE WILL/WOULD CRY. Don't MAKE ELSA CRY. SHES EXTREMELY SENSITIVE, IF YOU DID DO THAT ID HIRE THOSE BEES TO STING ELSA HATERS. HAHA.
We know that. It's exactly why we're doing it to a FICTIONAL character we don't like. - FennikenFan9
Hey caps RESPECT OUR OPINIONS I RESPECT YOURS (sry for caps)
V 1 Comment
48
Team Resistance
If You Already Played Combat Hero Adventures Then You Know Them - Devonchi
V 1 Comment
49
Epic Time Pirates
This Would Be "Epic" - Devonchi
V 1 Comment
50
Shrek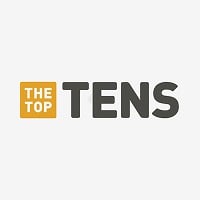 Shrek is a character debuting in the 2002 animated movie of the same name. The popular franchise has 4 films and the character himself has become recognizable to people of all ages. He has since spawned into what is most likely the most widely recognized internet meme to ever come into the world.
The Great Ogrelord will destroy her with the onions - Finn168719
Get Shrek'd, Elsa
51
Master Chief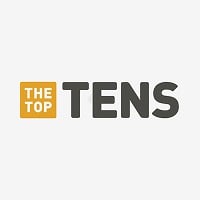 MCPON John-117, or "Master Chief", is a fictional character and the protagonist of the Halo fictional universe created by Bungie.
Yes, the guy from Halo. If you want it done easy and you want to enjoy every second of it, Master Chief wouldn't dream of letting you down. There are so many ways he could obliterate Elsa. Assault rifle, Gravity Hammer, Energy Sword, grenades, melee, flamethrower (it's in Halo: Combat Evolved; trust me), staring at her, etc. Now what would make it even better is if she actually lived through some of that stuff so Chief would have to get creative. If Chief gets creative, someone's going to die. And that someone is Elsa.
Master Chief Could take her down, easily - VideoGamefan5
Have him bring the Arbiter.
52
John Cena
Elsa will be no match for John's fake wrestling skills!
V 1 Comment
53
Eric Cartman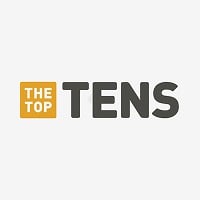 Eric Theodore Cartman is one of the main characters in the animated television series South Park, created by Matt Stone and Trey Parker, and voiced by Trey Parker.
Right throw him at Elsa
54
Ozzy Osbourne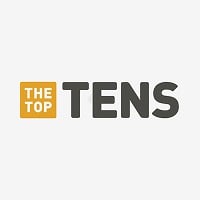 John Michael "Ozzy" Osbourne was born on December 3, 1948. He is also known as ''The Prince of Darkness''. Ozzy is an English singer, songwriter, and television personality. He rose to prominence in the early 1970s as the lead vocalist of the band Black Sabbath. Osbourne was fired from Black Sabbath ...read more.
Lol. I almost laughed out so loud because of the picture. - JaysTop10List
55
Judy Hopps (Zootopia)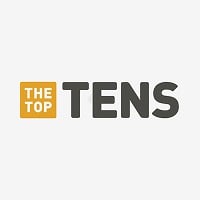 . Elsa is this and that pretty. I'll say any of this to defend Elsa from your insults. Elsa never deserved to be insulted like that.
NO WAY! YOU WOULDN'T THROW A CANE AT POOR, PRETTY, SWEET ELSA. IF YOU DID THAT, YOU'LL MAKE ELSA CRY. IT'S REALLY PAINFUL TO HIT ELSA WITH A CANE. ELSA WILL GET SERIOUS BRUISES FROM GETTING THROWN AT BY A CANE. YOU ELSA HATERS ARE ALWAYS SAYING MEAN THINGS ABOUT ELSA. YOU STUPID ELSA HATERS ALWAYS BADMOUTH ELSA.
Oh yeah she is. You know Elsa from Frozen. Elsa is that pretty. Elsa is a lot prettier more than you could ever realize. I don't see how ugly she is. Just because she wears a makeup and a pretty ice dress that doesn't mean she's ugly. I'm telling you that right now to defend Elsa from you Elsa hating meanie heads.
IF YOU EVER THREW POISON RIGHT AT CUTE, PRETTY, SWEET ELSA, SHE'LL DIE AND I'LL NEVER EVER FORGIVE YOU FOR THAT ELSA HATERS. Unless I could mistake you Elsa haters for Hans! M-7
You know poison is always bad for everybody. ...more
Caps Girl: OH NO! YOU WILL NOT THROW JUDY HOPPS AT - wait, who's Judy Hopps?
Me: You've never heard of the new popular animated movie, Zootopia?
Caps Girl: No, I am so wrapped up on my Frozen worshipping that I pay no attention to other animated movies
Me: Look, here comes Judy right now!
Judy: Officer Judy Hopps saying that you, fangirl of Frozen, are under arrest
Caps Girl: What the? AAH!
*Judy tackles down Caps Girl and throws her in a cell with Elsa and Anna*
Me and Judy: Victory is ours!
56 Disney Princesses
57
Benjamin Clawhauser (Zootopia)
Because of how chubby he is, he'll squash Elsa into a pancake
When he lands...SQUISH!
Frozen Fangirl: YOU FROZEN HATERS ARE WORSE THAN HANS! IT'S SO MEAN WHEN YOU-- wait, who's Benjamin Clawhauser?

Me: Have you ever heard of the new animated movie called "Zootopia"?

Frozen Fangirl: No, I am so wrapped up on my Frozen worship that I pay no attention to other movies

Me: Here's a picture of him *shows a picture of Clawhauser*

Frozen Fangirl: OH MY GOD! HE'S FAT! *faints*

Me: LOL!
58
Metal
Okay that's it I've tried to tolerate caps girl for a while, but now her comment down below is the final straw. Sorry caps girl, but I'm no longer gonna be tolerant with you. So shut up please! Why are you even on here? Also note to caps girl: I am not stupid and I don't like Elsa. - Anonymousxcxc
I HOPE YOU DON'T MEAN ANY SHARP METALS. WHY WOULD YOU WANT TO THROW METALS AT POOR, PRETTY, SWEET ELSA? SHE'S VERY SENSITIVE. SHE'LL CRY IF YOU STUPID ELSA HATERS DID THAT.
We hate elsa that's true. But that doesn't make us "mean" and "old". Hating a fictional character doesn't make you mean in real life. If you met me in real life you would see that I am not a mean person at all! 11 - SammySpore
59
Eggs
Wouldn't Elsa look prettier with eggs all over her. - cosmo
Princess Anna: No, my sister would look messy with eggs all over her, not prettier.
Time for a test : I hate Elsa.
Ha, yeah right. Elsa tried to kill the duke of Wellington. WHICH WAS ON PURPOSE. YOU ELSA LOVING IDIOT. - Ihateelsa
Eggs are for cooking meals and eating especially for breakfast. Eggs are one of my all time favorite foods. Eggs are not even for throwing at people especially at Elsa. You guys are so mean to Elsa. Elsa will not look this and that pretty if she's been thrown at by eggs.
Eggs are for cooking and eating for breakfast. I like eggs a lot more than ever but they're not for throwing at Elsa. You're really downright mean to Elsa, aren't you? Elsa will never ever even look this and that pretty and cute if you ever threw eggs at her. Elsa will never ever even deserve to be thrown at by these and those eggs. What did Elsa ever do to deserve to be insulted like that?
She would look ugly, but that's because she already is.
V 1 Comment
60
A Cane
Um, Elsa fan girl? I need to tell you something.

YOU'VE MADE YOUR POINT CLEAR!

-ThePinkieMaster
Oh yes. Elsa is this and that pretty. I'll say any of this to defend Elsa from your insults. Elsa never deserved to be insulted like that.
Why are you being a jerk. Don't you realize that Elsa is just an fictional character and we could hate on her anytime and you can't do nothing about it. You really fell into Elsa's trap. You act like we're bullying a real person but actually we're not. We're just innocent people, we don't bully. But however, you're being a jerk right now and we all know it. Frozen is overrated. It gets too much attention and useless characters such as Elsa gets attention for running away from her problems. You're the one being mean, we're just sharing opinions. - JaysTop10List
I'm half wolf half fox so I'm not human I can bite you!
I wana bite this caps elsa and Anna fan!
Every stupid comment by the idiotic fat cow fangirl:
YOU CAN'T THROW A _____ AT ELSA. IF YOU DO SHE'LL GET BRUISES AND CRY. WHY WOULD YOU WANT TO THROW _____ AT ELSA?! YOU ARE SO MEAN. YOU MEAN OLD ELSA HATERS SHOULD STOP SAYING MEAN STUFF ABOUT PRETTY SWEET ELSA.

Every stupid comment by "Anna of arendale":
DON'T YOU CALL MY SISTER _____. YOU ARE SO MEAN ELSA HATERS. STOP HATING ELSA! NEVER CALL ELSA A _____ AGAIN! SHE IS NOT A _____ MEAN OLD HATERS!

Seriously just stop. We get it. Elsa is love elsa is life. Elsa is a gift from god. Just shut up! - SammySpore
V 2 Comments
PSearch List
Recommended Lists
Related Lists
Best Things About Olaf, Anna and Elsa from Frozen
Top Ten Things That Would Make Frozen a Better Film
Top Ten Best Things About Frozen
Top 10 Animated Characters Who Can Destroy Elsa from Frozen
List StatsUpdated 27 Jul 2017
400 votes
340 listings
2 years, 206 days old

Top Remixes (6)

1. Dory
2. Harambe
3. Tiger R-Zone
VideoGamefan5
1. A Beer Bottle
2. Miley Cyrus's wrecking ball
3. Bricks
FennikenFan9
1. Butts
2. Kim Kardashian's Statue
3. Prince Hans Holding a Knife
lelennyface
View All 6
Posts
Error Reporting
See a factual error in these listings? Report it
here
.