Top 10 Things You'd Like to Throw at Elsa from Frozen
FrozenisOverrated
The Contenders: Page 3
41
Garbage
UGH! Nobody dares to throw garbage right at pretty, sweet angel Elsa. You know garbage smells disgusting. You Elsa haters are jealous of beautiful, cute, pretty, sweet angel Elsa, aren't you? Elsa never ever deserve to be thrown at by a garbage, you Elsa haters. You have no right to do that to the beautiful, cute, pretty, sweet angel Elsa. What did Elsa do to deserve to be thrown at by the garbage? Nobody dares to badmouth Elsa like that. Quit insulting Elsa like that. You're downright mean to Elsa, aren't you? Do you have to be mean to Elsa?
I dare! And you can't stop me! Yes I have to be mean to her because I hate her! - Ihateelsa
The stinkiest, smelliest, with flies and rats kind of garbage. (Mostly from Wheelie Bins. )

She will never ever (Even after 100 baths) smell sweet again.
>:D
"IF YOU EVER THROW GARBAGE AT THE CUTE, SWEET, PRETTY, POOR LITTLE ELSA SHE'LL BE STINKY AND SHE WILL CRY! + GARBAGE IS FOR COOKING AND EATING! NOT TO THROW AT THE POOR, BEAUTIFUL QUEEN ELSA! I MIGHT MISTAKEN YOU FOR PRINCE HANS! WHAT DID THE CUTE, PRETTY ELSA DID THAT MADE HER DESERVE TO HAVE GARBAGE AT HER?!?!?!? "
- Caps Girl (and no, I am NOT Caps Girl) - MLPFan
42
Anaconda
Throw Nicki Minaj and her Anaconda (as in the snake) on her fez.
YOU WILL NEVER THROW AN ANACONDA AT ELSA. ANACONDA IS FOR COOKING AND EATING. NOT FOR THROWING AT ELSA. YOU ELSA HATERS ARE FAR WORSE THAN PRINCE HANS. PRINCE HANS TRIED TO KILL ELSA THANKFULLY ANNA WAS BRAVE AND STRONG ENOUGH TO STOP HANS FROM MURDERING ELSA. THANKFULLY, ANNA SAVED HER ELSA'S LIFE BY SACRIFICING HERSELF FOR ELSA SO IN YOUR FACE ELSA HATERS. TOO BAD FOR YOU ELSA HATERS. I'M SO GLAD ELSA DIDN'T GET KILLED. STOP IT RIGHT NOW.
Actually, sewer rats are deadlier because they have FLEAS, spreading the bubonic plague (it is still in existence). But still, imagine this? Yah
WAIT THE SNAKE ANACONDA OR THE SONG ANACONDA?
V 3 Comments
43
Anna of Arendelle
To be honest, I don't really mind Anna, but Elsa seriously needs to let it go. Talking about that thought that she's so perfect. - FennikenFan9
Uh I need to make a plan come on haters lets make a plan
Yeah, let's help Anna get revenge on Elsa.
(Read this comment before getting offended)

YOU WILL NEVER THROW CUTE, PRETTY, SWEET ANGEL ANNA AT POOR ELSA. WHAT DID ELSA DESERVE TO GET ANNA THROWN AT HER. IF YOU THROW ANNA AT ELSA, BOTH OF THEM WILL GET BRUISES AND CRY. ANNA AND ELSA ARE VERY SENSITIVE. YOU WILL QUIT BEING MEAN TO ANNA AND ELSA, YOU MEAN OLD ANNA HATERS. SAME FOR ELSA HATERS. - CapsGirl - TheYoshiPyro64
V 2 Comments
44
Mud
Get Green Day to throw mud at Elsa
Maybe. Well I'm not trying to be offensive, but Elsa is a fictional character and I know that and I like Idina Menzel, though I really don't like Elsa. Maybe if Elsa listens to Green Day she'll finally stop singing Let It Go on commercials and the radio and people will stop playing it then. Like I said I know she's fictional, but still. - Anonymousxcxc
I'm going to throw all of the top 30 at elsa and elsa fangirl - SammySpore
If a wasp is flying around Elsa, I'd probably throw mud at her only to protect her body against painful stings. - playstationfan66
V 1 Comment
45
Knife
I swear I'll steal your keyboard if you ever type in your fake name, Fake Anna.
Princess Anna of Arendelle: I'll never ever even forgive you if you ever threw a knife at my sister Elsa you monster. Nobody throws a knife at my sister Elsa and gets away with it. Throwing knives is really dangerous you know.
V 2 Comments
46
Machete
Princess Anna of Arendelle: I'll never ever even forgive you for throwing machetes at my sister Elsa. You know machetes are dangerous. If you ever threw a machete at my sister Elsa, then she'll bleed to death and she'll die and I'll never forgive you for that.
How about throw Machete (Danny Trejo) to Elsa, and he'll hack her limbs relentlessly. - TheRegular1227
47
Bowling Ball
Are they gone? The frozen fans? Did I scroll down far enough? - Flamesofsilver
Good, it will crush her ugly face.
48
George W. Bush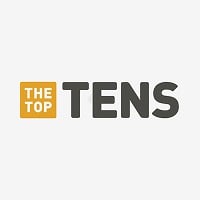 George Walker Bush is an American politician who served as the 43rd President of the United States from 2001 to 2009 and 46th Governor of Texas from 1995 to 2000. The eldest son of Barbara and George H. W.
Maybe then his brother can drop out of the election. - Anonymousxcxc
You must notice that I hate George W. Bush. - Anonymousxcxc
49
Pink Swim Rings
And a Swim Duck Ring, then Put it on her, Put Scuba Gear on her, and then STRIP HER DOWN TO A BIKINI! And then Take her to a HOT Beach... - Ededdneddyfan55
50
Sepiroth
*Sephiroth - yunafreya648
51
A Bee Hive
The **** Elsa can't cry. Find a list suitable for 3 year-olds.
I meant fangirl not tangible
WHY WOULD SOMEONE THROW A BEE HIVE AT ELSA. IF YOU ELSA HATERS DID, SHE'LL GET STUNG AND THAN SHE WILL/WOULD CRY. Don't MAKE ELSA CRY. SHES EXTREMELY SENSITIVE, IF YOU DID DO THAT ID HIRE THOSE BEES TO STING ELSA HATERS. HAHA.
We know that. It's exactly why we're doing it to a FICTIONAL character we don't like. - FennikenFan9
Hey caps RESPECT OUR OPINIONS I RESPECT YOURS (sry for caps)
V 1 Comment
52
Team Resistance
If You Already Played Combat Hero Adventures Then You Know Them - Devonchi
V 1 Comment
53
Epic Time Pirates
This Would Be "Epic" - Devonchi
V 1 Comment
54
Shrek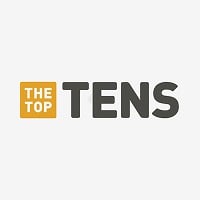 Shrek is a character debuting in the 2001 animated movie of the same name. The popular franchise has 4 films and the character himself has become recognizable to people of all ages. He has since spawned into what is most likely the most widely recognized internet meme to ever come into the world.
The Great Ogrelord will destroy her with the onions - Finn168719
Get Shrek'd, Elsa
55
Boiling hot coffee
I have finally scrolled down enough! - MLPFan
56
Master Chief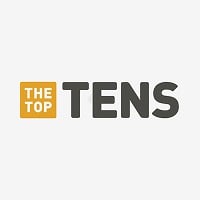 MCPON John-117, or "Master Chief", is a fictional character and the protagonist of the Halo fictional universe created by Bungie.
Yes, the guy from Halo. If you want it done easy and you want to enjoy every second of it, Master Chief wouldn't dream of letting you down. There are so many ways he could obliterate Elsa. Assault rifle, Gravity Hammer, Energy Sword, grenades, melee, flamethrower (it's in Halo: Combat Evolved; trust me), staring at her, etc. Now what would make it even better is if she actually lived through some of that stuff so Chief would have to get creative. If Chief gets creative, someone's going to die. And that someone is Elsa.
Master Chief Could take her down, easily - VideoGamefan5
Have him bring the Arbiter.
57
John Cena
Elsa will be no match for John's fake wrestling skills!
V 1 Comment
58
Eric Cartman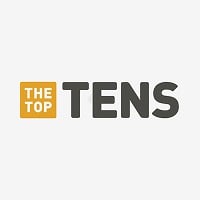 Eric Theodore Cartman is one of the main characters in the animated television series South Park, created by Matt Stone and Trey Parker, and voiced by Trey Parker.
Right throw him at Elsa
59
Ozzy Osbourne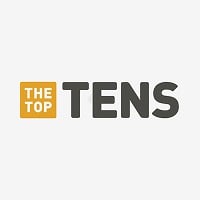 John Michael "Ozzy" Osbourne was born on December 3, 1948. He is also known as ''The Prince of Darkness''. Ozzy is an English singer, songwriter, and television personality. He rose to prominence in the early 1970s as the lead vocalist of the band Black Sabbath. Osbourne was fired from Black Sabbath ...read more.
Lol. I almost laughed out so loud because of the picture. - JaysTop10List
60 Disney Princesses
PSearch List
Recommended Lists
Related Lists
Best Things About Olaf, Anna and Elsa from Frozen
Top Ten Things That Would Make Frozen a Better Film
Top 10 Animated Characters Who Can Destroy Elsa from Frozen

Top Ten Best Things About Frozen
List Stats
400 votes
350 listings
2 years, 350 days old

Top Remixes (7)

1. Dory
2. Harambe
3. Tiger R-Zone
VideoGamefan5
1. Butts
2. Kim Kardashian's Statue
3. Prince Hans Holding a Knife
lelennyface
1. A Grenade
2. A Match
3. A Car
PrincessKiana
View All 7
Posts
Error Reporting
See a factual error in these listings? Report it
here
.