Top 10 Things You'd Like to Throw at Elsa from Frozen
FrozenisOverrated
The Contenders: Page 4
61 Disney Princesses
62
Benjamin Clawhauser (Zootopia)
Because of how chubby he is, he'll squash Elsa into a pancake
V 2 Comments
63
Metal
Okay that's it I've tried to tolerate caps girl for a while, but now her comment down below is the final straw. Sorry caps girl, but I'm no longer gonna be tolerant with you. So shut up please! Why are you even on here? Also note to caps girl: I am not stupid and I don't like Elsa. - Anonymousxcxc
I HOPE YOU DON'T MEAN ANY SHARP METALS. WHY WOULD YOU WANT TO THROW METALS AT POOR, PRETTY, SWEET ELSA? SHE'S VERY SENSITIVE. SHE'LL CRY IF YOU STUPID ELSA HATERS DID THAT.
We hate elsa that's true. But that doesn't make us "mean" and "old". Hating a fictional character doesn't make you mean in real life. If you met me in real life you would see that I am not a mean person at all! 11 - SammySpore
64
A Cane
Um, Elsa fan girl? I need to tell you something.

YOU'VE MADE YOUR POINT CLEAR!

-ThePinkieMaster
Oh yes. Elsa is this and that pretty. I'll say any of this to defend Elsa from your insults. Elsa never deserved to be insulted like that.
Why are you being a jerk. Don't you realize that Elsa is just an fictional character and we could hate on her anytime and you can't do nothing about it. You really fell into Elsa's trap. You act like we're bullying a real person but actually we're not. We're just innocent people, we don't bully. But however, you're being a jerk right now and we all know it. Frozen is overrated. It gets too much attention and useless characters such as Elsa gets attention for running away from her problems. You're the one being mean, we're just sharing opinions. - JaysTop10List
NO WAY! YOU WOULDN'T THROW A CANE AT POOR, PRETTY, SWEET ELSA. IF YOU DID THAT, YOU'LL MAKE ELSA CRY. IT'S REALLY PAINFUL TO HIT ELSA WITH A CANE. ELSA WILL GET SERIOUS BRUISES FROM GETTING THROWN AT BY A CANE. YOU ELSA HATERS ARE ALWAYS SAYING MEAN THINGS ABOUT ELSA. YOU STUPID ELSA HATERS ALWAYS BADMOUTH ELSA.
I'm sick and tired of you talking so much and saying the same thing over and over again. When are you going to stop this? You need to find something else to do instead of writing comments obsessing over Frozen and acting like some little 4 year old kid. You are boring and you're giving me a headache. Saying "Oh, she's so cute, oh she's so sweet" is your opinion and that isn't going to change how other people see Elsa. - Pinkarray
I'm half wolf half fox so I'm not human I can bite you!
I wana bite this caps elsa and Anna fan!
V 2 Comments
65
Poison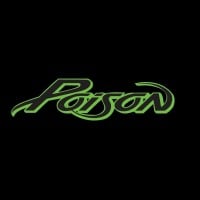 Poison is an American hair/glam metal band that achieved great commercial success in the mid-1980s to the mid-1990s.
But the only way for it too work is to get it in her mouth...
Come on guys lets get this to number 1
IF YOU EVER THREW POISON RIGHT AT CUTE, PRETTY, SWEET ELSA, SHE'LL DIE AND I'LL NEVER EVER FORGIVE YOU FOR THAT ELSA HATERS. Unless I could mistake you Elsa haters for Hans!
You know poison is always bad for everybody. So why would want to throw poisonous things at cute, pretty and sweet Elsa? What did Elsa ever do to deserve to insulted like that? Don't talk about Elsa like that. How dare you badmouth Elsa like that. You're so mean to Elsa, aren't you? I'll never ever forgive you for throwing poison at Elsa. You Elsa haters are just like Prince Hans who almost killed Elsa but thankfully Anna saved her life by sacrifice herself for Elsa.
I'll keep her mouth open.
V 1 Comment
66
Bugs
Actually, we are planning on throwing: tarantulas, wasps, worms, scorpions, crickets, black widows, leeches, and flies at Elsa.
I would make a pie with a bee on it and all other bugs in this world if she don't taste it bye elsa I'm gonna bite you
While centipedes aren't insects, it would be hilarious. They could blind Elsa with the butt thing and bite her to death.
What kind of bugs you want to throw right at cute, sweet Elsa?
Any other poison things, bugs and insects you want to throw right at cute, pretty, sweet Elsa besides scorpions and bees? Huh?
V 2 Comments
67
Dangerous Snakes
YOU WILL NOT THROW DANGEROUS SNAKES RIGHT AT CUTE, PRETTY, SWEET ELSA. I'M WARNING YOU, ELSA HATERS. IF YOU EVER THREW DANGEROUS SNAKES AT ELSA, SHE'LL BLEED TO DEATH AND SHE'LL DIE JUST LIKE HER PARENTS DID. YOU ELSA HATERS ARE SUCH BIG FAT MEANIES. SAME GOES FOR YOU ANNA HATERS. THROWING DANGEROUS SNAKES IS NEVER EVER EVEN SAFE, YOU MEAN OLD ELSA HATERS. NOBODY INSULTS ELSA LIKE THAT. ELSA NEVER EVER EVEN DESERVE TO BE INSULTED LIKE THAT AND NEITHER DOES ANNA. DANGEROUS SNAKES ARE REALLY DEADLY, RIGHT? QUIT HATING ON ANNA AND ELSA FROM FROZEN. WHAT DID ELSA EVER DO TO DESERVE TO BE THROWN AT BY DANGEROUS SNAKES?
Fat?! Really Caps Girl. I have drawn the line with you and you are a hypocrite by saying how we shouldn't be mean to Elsa when you're mean to us Elsa haters all the time. Plus I am a healthy person and dislike Elsa. And I really do like her voice actress, but I don't like Elsa. - Anonymousxcxc
Oh, and death by snake is different than by storm, idiot.
We plan on throwing sea snakes, kraits, Cobras, boas, pythons, Pitvipers, rattlesnakes, anacondas, sand boas, taipans, tiger snakes, adders, puff adders, yamakagashis, coral snakes, and black mambas at Elsa.
V 3 Comments
68
A Starship
No if we do that then Nicki Minaj (if she's there) might sing her song Starships. (It's the only song of hers I actually tolerate, but still). - Anonymousxcxc
Try the ghost starship. Full of Jedis, they would crush the starship on Elsa and kill her with lightsabers (damn I think this is evil)
V 1 Comment
69
Hot French Fries
I mean, the BBQ sauce at Famous Dave's is Wilbur's Revenge.
Princess Anna of Arendelle: Nobody throws French fries at my sister because if you did that, she'll look messy.
Oh my gosh, they're French fries they won't make her look messy and she won't even get burned plus they'll just fall onto the floor. - Anonymousxcxc
V 6 Comments
71
Fire Axe
Even better, Salamander's Blade of Ashes!
Princess Anna of Arendelle: You will regret it if you ever throw a fire axe at my sister Elsa. She'll bleed to death and die and I won't forgive you for that. You won't throw anything painful at my sister.
V 1 Comment
72 Colourful Flares
74
Sais
Princess Anna of Arendelle: Elsa will bleed and die if you threw a sais weapon at her and I will never ever even forgive you for that. You will regret it. You're worse than Hans.
V 3 Comments
75
Golf Balls
Princess Anna of Arendelle: You know my sister will get bruises and cry if you threw golf balls at her. I will not let you throw golf balls at my sister Elsa. Nobody throws golf balls at my sister Elsa. Ever. You will never ever even throw golf balls at my sister Elsa. You know Elsa is very sensitive.
77
Baseball Bats
I know a boy in my class who is a showoff and plays Little League. I think doing that would make him useful.
Princess Anna of Arendelle: You will not throw baseball bats at my sister Elsa. She'll get bruises and she'll cry if you ever did that. Nobody throws baseballs at her. Ever. My sister is very sensitive.
Me: Haha. I don't care what you say! (Throws baseball bat) screw frozen! - SammySpore
78 Conkers
79 Lava
80 Mousetraps
PSearch List
Recommended Lists