Top 10 Things You'd Like to Throw at Elsa from Frozen
FrozenisOverrated
The Contenders: Page 7
121 Electric Chairs
122
Twilight Sparkle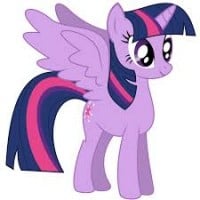 Twilight Sparkle is the primary main character of My Little Pony Friendship is Magic. She is a female unicorn pony who transforms into an Alicorn and becomes a princess in Magical Mystery Cure.
V 1 Comment
123 Snowballs
124
Flying CD Discs
They would cut her to pieces. - SammySpore
125 Dirty Socks
126 Unimplemented Traps
127 Wii Remotes
128
Asian Giant Hornet
I've finally got away from you Anna and Elsa lovers. you have no right to insult this list like that. - Gamecubesarecool193
They boil skin! Come on hornets! KILL ELSA!
V 1 Comment
129
Aretha Franklin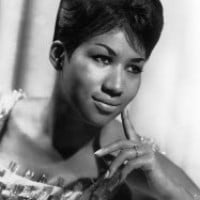 Aretha Louise Franklin (born March 25, 1942) is an American singer–songwriter and musician. Franklin began her career singing gospel at her father, minister C. L.
I think we're safe from the fangirls now at the bottom of the list. Oops no were not.
Okay this one is insulting, but maybe is Aretha Franklin was still alive and if Elsa was real (thank goodness she's not for those Elsa dislikers) then Elsa could understand that there are better songs than let it go. Ribbly Jibbly! - Anonymousxcxc
Princess Anna of Arendelle: oh goodness no! You will not throw Aretha Franklin at my big sister because if you do, she will not lift a really heavy singing sensation up in the air. I won't forgive you for something bad. - playstationfan66
V 1 Comment
130
The Incredible Hulk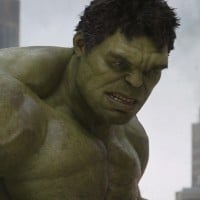 The Hulk is a fictional superhero appearing in American comic books published by Marvel Comics. The character was created by Stan Lee and Jack Kirby, and first appeared in The Incredible Hulk #1.
Hulk SMASH little ice princess.
Ah down here in the 100's we're finally safe from the fangirls. Please everyone don't vote for anything because then it'll go up into the stupid fangirl territory - SammySpore
V 1 Comment
131 Stink Bomb
132
Giant Water Balloon
She might get her ice powers back if a giant water balloon is thrown at her, causing her to freeze anyone and anything. - playstationfan66
133
Elsa's own Disney Infinity toy
Princess Anna of Arendelle: oh goodness no! You will not throw her own Disney Infinity toy at my big sister because if you do, she'll be captured and used in-game on your PS3 superslim game system and I won't forgive you for something Pokémon-ified. - playstationfan66
V 1 Comment
135 A Paper Airplane
136 Aquamarine (Mermaid)
137
Fire Stingray (F-Zero)
If Samurai Goroh becomes retired, I could probably throw that ultra cool Fire Stingray at her, enabling her to drive it on several different race tracks in F-Zero. The current famous racers and their cars: Captain Falcon/The Blue Falcon, Dr. Stuart/Golden Fox, Pico/Wild Goose and Elsa (dubbed The Snow Queen)/Fire Stingray (it don't become a Fire Stingray anymore due to the reason that Elsa is going to give it a pretty good paint job which is known as Ice Stingray since it matches her icy powers in the film, Frozen). - playstationfan66
139 Biggest Beach Ball
140 Cake
PSearch List
Recommended Lists