Top Ten Third-Party Games We Want on Nintendo Switch
1
Kingdom Hearts III

It would be awesome but there's no way the switch could run this game - kylebf
NOOO. So much disappointing. This game is mediocre. - TriggerTrashKid
Yeah! This one's good. - TriggerTrashKid
2
Grand Theft Auto V

Grand Theft Auto v on switch this is going to be amazing
Get ready for N64 graphics. - TriggerTrashKid
No. - TriggerTrashKid
3
Kingdom Hearts II

It's a sony exclusive. - TriggerTrashKid
4
Kingdom Hearts

5
The Elder Scrolls V: Skyrim

It is there - TriggerTrashKid
6
Dead or Alive 5

7
Battlefield 1

Best battlefield. - TriggerTrashKid
Oh hell yes.Battlefield 1 is so awesome. - DarkBoi-X
8
Danganronpa 2: Goodbye Despair

9
Mirror's Edge Catalyst

EA. But this game is fine. - TriggerTrashKid
10
Danganronpa: Trigger Happy Havoc

The Contenders
11
Fallout 4

It's overrated. - TriggerTrashKid
12
Danganronpa V3: Killing Harmony

13
Batman: Arkham Asylum

14
F.E.A.R. 3

15
FIFA 17

16
Madden NFL 17

17
Minecraft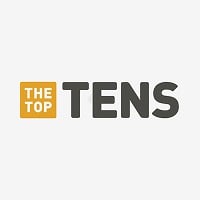 Actually been confirmed.
18
WWE 2K18

19
NHL 17

20
The Witcher 3: Wild Hunt

Finally, is coming!
I don't usually port beg, but I would really love to see this game on Switch. - RadioHead03
21 Slender: The Eight Pages
22
Doom (2016)

It was originally on the SNES, so why not the Switch? - shawnmccaul22
23 NBA 2K17
24
Call of Duty: Infinite Warfare

Noo! - TriggerTrashKid
25
Batman: Arkham Knight

26
Rabbids Invasion: Interactive TV Show

Sure, it wasn't that well received, but I wanted to play it so bad, but unfortunately it wasn't on wii u. So it needs to come to switch. Thank you.
27
F.E.A.R.

28
F.E.A.R. 2: Project Origin

29
Sniper Elite
I want a real war game
30
Shadow Fight 2

Ok, I know this is a mobile game but trust me, it would be GREAT on consoles! - TriggerTrashKid
Oh yeah,this one is cool - DarkBoi-X
31
Guitar Hero Live

One of the best games of all time and the best in the whole guitar hero series. PERIOD.
32
Spyro Reignited Trilogy

Wish Granted!
33
Portal 2

34
Rage 2

35
Shadow of the Tomb Raider

Haha. Wind Waker graphics on the way. - TriggerTrashKid
36
TrackMania Turbo

37
Tomb Raider 2013

38
The Witness

The Nintendo Switch has the richest and the best indie game anthology ever in a console since Xbox 360 and PSvita with almost all the famous classics, new releases and great hidden diamonds. So a port of this game is awesome idea why it will sell more like every indie release and the ability to play it everywhere makes it more awesome. Cross fingered until the Nindies direct as a surprise available now title. Also bring the Braid to the Switch. Spread this message!
39
Sekiro: Shadows Die Twice

40
Overwatch

Wish granted!
41
Life is Strange

42
Ty the Tasmanian Tiger

Wish Granted!
43
I Wanna Be the Guy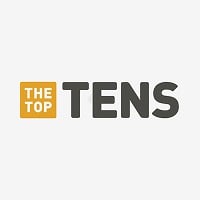 BAdd New Item