Best Thomas & Friends Movies
FinnsWorld
The Top Ten
1
Sodor's Legend of the Lost Treasure
Fun, action-packed, amazing story, and many returning characters. Plus, new, we got Skiff, who's nice, but not as good as Sailor John, an awesome villian. This movie is a must-watch. - Gametoon
YEAH THIS IS THE BEST SPECIAL EVER! -The Person Who Added "The Adventure Begins" to the list.
Alfie, Daisy, Donald, Douglas, Jack, Max, Monty & Oliver return. - FinnsWorld
This is one of the movies of Thomas and Friends.
5 Comments
2
Tale of the Brave
It's nice that we got a special not involving Thomas like we do all the time. I also love the story and the new characters. An action-packed and emotional adventure worth watching. - Gametoon
This special was very different to other specials. The many character was not Thomas, It Was PERCY. How Cool Is That? This special stands out over others. Percy, your living my dream. This has to be the best Thomas special EVER.
Percy should really get a special all to himself. I just hope they don't SHOEHORN THOMAS IN TO IT. I Hope Journey Beyond Sodor (The 2017 special coming soon) will be even better than the awesome special, Tale Of The Brave.
good
3
King of the Railway
This was a great way to start off the Brenner era. It was one of the most interesting ones to me. - Gametoon
This movie is overrated, dumb, stupid, and was a TERRIBLE start to the Benner era of CGI Thomas.
Amazing! - FinnsWorld
This is my 3rd favorite special behind number 2, Journey Beyond Sodor and number 1, Tale Of The Brave.
4
The Great Discovery

The fan service and story are awesome. Also, "Thomas, You're The Leader" is the greatest song ever! - Gametoon
This movie has some of the best music written ever in time.
Alfie, Buster, Jack, Kelly, Max, Monty, Ned, Oliver & Terence return. - FinnsWorld
And so did Dennis & Diesel 10 - FinnsWorld
5
Hero of the Rails

It was alright. - Gametoon
Spencer returns. - FinnsWorld
6
The Adventure Begins

This movie really brings me back to the old days where I watched Thomas all the time. It's a great recreation of the first seven episodes. - Gametoon
I love it! Every time I watch it I feel like a kid again!
Without question the best Thomas special although others like SLOTLT, Tale of the brave and King of the railway are still good.
Sorry, I forgot to add that movie :( me and other users will probably try and get this on number two. do you want to join in? - FinnsWorld
13 Comments
7
Journey Beyond Sodor

I don't really mind the bouncing. And for the people who do, look past it and see the great story, character development, and catchy songs. - Gametoon
This was not Thomas...AT ALL! I mean, engines bouncing?! REALLY MATTEL, REALLY?! This movie was also very bad, it was annoying, stupid, too cartoony, the plot is as horrible as crap, and almost everything about this movie was terrible, not as bad as Misty Island Rescue, but in my opinion, Journey Beyond Sodor is the second worst Thomas movie to date, and this is also the start of a new dark age for the show, EVEN WORSE THE MILLER ERA!
Journey Beyond Sodor is by far a highly enjoyable film not to mention one I am willing to watch over and over again. The new engines Frankie, Hurricane, Merlin, Lexi and Theo are some of the best characters in the entire series and in my opinion are very special engines indeed. This film is quite a lovely work of animation.
How is this trash higher than the movie gold that is The Adventure Begins, that special should be number one.
2 Comments
8
Thomas & the Magic Railroad

Listen to Alec Baldwin. - Gametoon
Diesel 10 is a good villain, but other than that this was a trashterpiece. - Gametoon
It was mediocre
This movie is a classic, get over it.
9 Comments
9
Blue Mountain Mystery

Pretty good, but I hated the scene where the engines ran away from Thomas. - Gametoon
Luke's first aperance
TAKE IT OFF! WORST SPECIAL! LUKE IS JERK!
Though I do think Luke and the Blue Mountain Quarry where pointless this special was okay.
2 Comments
10
Big World! Big Adventures!
Story could've been better, but I actually liked this one. - Gametoon
Actually good. - myusernameisthis
I Have Seen The Movie. It Was Pretty Good. Ace & Nia Were Really Good Characters. There Is 1 Problem Though. That Is That Thomas Thinks He Can Do Everything By Himself (SPOILER ALERT: He Can't). I Like How Sir Topham Hatt Went After Thomas To Find Him. I Am Interested What They Will Do In Season 22 With The International Engines. 2 Of Them (Carlos & Yong Bao) Were In This Movie. Also, I Didn't Really Notice The Bouncing. Only In Songs Where It Feels Like They Are Kinda Dancing. Overall Rating: 7,5/10
This movie could possible be the worst Thomas & Friends movie to date, even worse than Misty Island Rescue.
2 Comments
The Contenders
11
The Great Race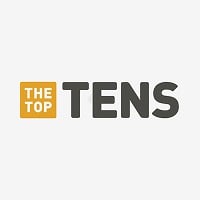 This special is filler and has a pointless subplot with Diesel, but I really liked the songs. - Gametoon
worst one. - myusernameisthis
sucks
I thought that this special was okay, I don't think it's as good as other 2016 animated movies like The Secret Life Of Pets or The Angry Birds Movie, but it's not a huge disaster like Sing or Norm Of The North.
2 Comments
12
Calling All Engines

One of the most generic stories I've seen for a movie. Also, the engines and diesels are racist towards each other. - Gametoon
I find it to be underrated. - FinnsWorld
Daisy, Derek, Diesel 10, Lady & Rusty return. - FinnsWorld
Don't forget bill and ben
13
Misty Island Rescue

Misty Island Rescue sucks, who's with me? - Gametoon
This movies complete crap. I agree with Gametoon.
Fave
Butch, Diesel 10, Harold, Salty, Stanley & Whiff return. - FinnsWorld
2 Comments
14
Day of the Diesels

Percy is such a brat. He can't be away from his friend for more than five minutes so he helps the enemy? Pfft. Brat. - Gametoon
I think it's good, but not great. - FinnsWorld
Poorly written and has so much filler. - FinnsWorld
15
Digs and Discoveries
This isn't out yet, and it's not really a special. It's more a collection of four episodes. - Gametoon
16
Bill and Ted's Excellent Adventure

John wick stealing ideas from doctor who
BAdd New Item
Related Lists
Best Thomas & Friends Seasons

Best Thomas & Friends Songs

Top 10 Best Thomas & Friends Episodes
Top Ten Thomas and Friends Characters with the Best Themes
List Stats
100 votes
16 listings
4 years, 43 days old

Top Remixes

1. Sodor's Legend of the Lost Treasure
2. Tale of the Brave
3. King of the Railway
FinnsWorld
Error Reporting
See a factual error in these listings? Report it
here
.