Best Thomas & Friends Movies
FinnsWorld
The Top Ten
1
Sodor's Legend of the Lost Treasure

YEAH THIS IS THE BEST SPECIAL EVER! -The Person Who Added "The Adventure Begins" to the list.
Alfie, Daisy, Donald, Douglas, Jack, Max, Monty & Oliver return. - FinnsWorld
This is one of the movies of Thomas and Friends.
This Film Is Amazing, Not As Good As Tale Of The Brave Or The Adventure Begins, But It's Still Amazing, 3rd Best Thomas Film Of All Time, 10/10.
V 4 Comments
2
Tale of the Brave

This special was very different to other specials. The many character was not Thomas, It Was PERCY. How Cool Is That? This special stands out over others. Percy, your living my dream. This has to be the best Thomas special EVER.
Percy should really get a special all to himself. I just hope they don't SHOEHORN THOMAS IN TO IT. I Hope Journey Beyond Sodor (The 2017 special coming soon) will be even better than the awesome special, Tale Of The Brave.
good
3
King of the Railway

This movie is overrated, dumb, stupid, and was a TERRIBLE start to the Benner era of CGI Thomas.
Amazing! - FinnsWorld
This is my 3rd favorite special behind number 2, Journey Beyond Sodor and number 1, Tale Of The Brave.
4
The Great Discovery

Alfie, Buster, Jack, Kelly, Max, Monty, Ned, Oliver & Terence return. - FinnsWorld
And so did Dennis & Diesel 10 - FinnsWorld
5
Hero of the Rails

Spencer returns. - FinnsWorld
6
Journey Beyond Sodor

This was not Thomas...AT ALL! I mean, engines bouncing?! REALLY MATTEL, REALLY?! This movie was also very bad, it was annoying, stupid, too cartoony, the plot is as horrible as crap, and almost everything about this movie was terrible, not as bad as Misty Island Rescue, but in my opinion, Journey Beyond Sodor is the second worst Thomas movie to date, and this is also the start of a new dark age for the show, EVEN WORSE THE MILLER ERA!
Journey Beyond Sodor is by far a highly enjoyable film not to mention one I am willing to watch over and over again. The new engines Frankie, Hurricane, Merlin, Lexi and Theo are some of the best characters in the entire series and in my opinion are very special engines indeed. This film is quite a lovely work of animation.
How is this trash higher than the movie gold that is The Adventure Begins, that special should be number one.
I really enjoyed this one, despite the bouncing, it was by far my favorite one
V 1 Comment
7
The Adventure Begins

Sorry, I forgot to add that movie :( me and other users will probably try and get this on number two. do you want to join in? - FinnsWorld
Hands down, the best Thomas and friends movie ever.
Best specials to date. - FinnsWorld
A love letter to awdry and the fans of the RWS, absolutely beautiful.
V 7 Comments
8
Blue Mountain Mystery

Though I do think Luke and the Blue Mountain Quarry where pointless this special was okay.
My son's favorite by far. Lots of action, my son quotes this all the time (he's 3 1/2). He loved the book before we saw the movie.
I hate Blue Mountain Mystery! - FinnsWorld
9
Thomas & the Magic Railroad

This special is also a movie and the only movie and you lot can keep you opinions but mine this is my number 1
Worst special to date. - FinnsWorld
Depressed Peter Fonda: The Movie
Thomas & The Tragic Failroad may have been poorly voice acted, but it was still great.
V 4 Comments
10
Calling All Engines

Daisy, Derek, Diesel 10, Lady & Rusty return. - FinnsWorld
I find it to be underrated. - FinnsWorld
Don't forget bill and ben
The Contenders
11
The Great Race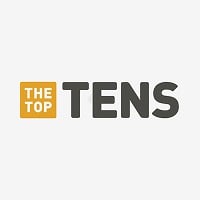 I thought that this special was okay, I don't think it's as good as other 2016 animated movies like The Secret Life Of Pets or The Angry Birds Movie, but it's not a huge disaster like Sing or Norm Of The North.
Why do you guys hate this special so much?! Why is it a the bottom of the list?
I know it hasn't come out yet, but I think it'll be awesome, because:

1. This special will introduce the most new characters to date, at a total of twelve.
2. This special marks the first of a few things.
3. The first full appearance of Flying Scotsman in the television series, and his first appearance since the third season.
4. The first appearance of Vicarstown station in the television series. - FinnsWorld
12
Big World! Big Adventures!
This movie could possible be the worst Thomas & Friends movie to date, even worse than Misty Island Rescue.
I think we already know how this will effect the show.
Interestingly, I for one am looking forward to seeing this. Only because the international engines will be returning. I consider them more special than the Sodor engines.
13
Day of the Diesels

I think it's good, but not great. - FinnsWorld
Poorly written and has so much filler. - FinnsWorld
14
Misty Island Rescue

Butch, Diesel 10, Harold, Salty, Stanley & Whiff return. - FinnsWorld
Despite the rhyming, it was alright. - FinnsWorld
To FinnsWorld
I think this is still the worst Thomas & Friends movie to date.
BAdd New Item
Related Lists
Best Thomas and Friends Characters
Top Ten Thomas and Friends Characters with the Best Themes

Best Thomas and Friends YouTubers

Top 10 Fanmade Thomas & Friends Characters
List Stats
14 listings
2 years, 269 days old

Top Remixes

1. Sodor's Legend of the Lost Treasure
2. Tale of the Brave
3. King of the Railway
FinnsWorld
Error Reporting
See a factual error in these listings? Report it
here
.