Top Ten Times Family Guy Predicted the Future
The Top Ten
Boston Marathon Bombing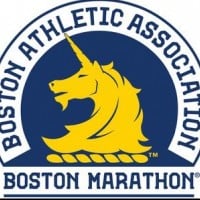 Caitlyn Jenner

Caitlyn Marie Jenner, formerly known as Bruce Jenner, is an American television personality and retired Olympic gold medal-winning decathlete. She is also transgender, and came out in 2015.
Kevin Spacey being a pedo

Kevin Spacey Fowler is an American actor, producer and singer. He began his career as a stage actor during the 1980s before obtaining supporting roles in film and television.
The Death of Robin Williams

Robin McLaurin Williams was an American actor and comedian. Starting as a stand-up comedian in San Francisco and Los Angeles in the mid-1970s, he is credited with leading San Francisco's comedy renaissance. He died in 2014.
Brett Ratner Allegations

British Censorship of Porn

The United Kingdom of Great Britain and Northern Ireland, commonly shortened to United Kingdom, UK or Britain is a Sovereign State located of the Northwestern coast of Europe. It is a Parliamentary Constitutional Monarchy currently lead by Monarch Queen Elizabeth II and its current prime minister is ...read more.
Justice Scalia's Death Hunting

The Death of Paul Walker

Paul William Walker IV was an American actor . Walker began his career guest-starring in several television shows such as The Young and the Restless and Touched by an Angel .
Barry Manilow's Sexuality

Barry Manilow is an American singer-songwriter, arranger, musician, and producer with a career that has spanned more than 50 years.
Everyone knew this lmao
Iceman's Sexuality

BAdd New Item