Top 10 Greatest Animators of All Time
loganruckmanman
The Contenders: Page 2
21
Charles Schulz
The one who influenced me the most to become an animator
The guy who created Charlie Brown! - DA25
22
Max Fleischer
Max Fleischer has devoted his entire life to the animation than anybody else
23
Nick Park
Nick Park has a good intention to create fabulous animated features and shorts and does not brag or spend large amounts of money on wasted items he has a good background and followed his heart to the top of his career as much money as he has rightfully earned he prefers life as simple as it maybe to fit in and not change himself atall hardly which I respect greatly.
The creator of one of the most original and funny animated series ever, his style and technique remains his and his only. As a major fan of stop-motion animation, I have no choice but to vote right here.
Nobody does stop motion animation quite like Nick Park and his Aardman studio. Creature Comforts, Morph, Chicken Run and Wallane & Grommit came from here. - jezza0
24
Yoshihiro Togashi
Not an animator but I would put him over Akira Toriyama simply because Toriyama only had 1 great Manga/Anime
Dragonball. For the people who want to count DBZ that is only a continuation of Dragonball not a separate entity. While Togashi created Yu Yu Hakusho and Hunter X Hunter. Which have been 2 of the greatest Mangas ever with 2 story lines and even the protagonists are completely different in personality.
V 1 Comment
25 Naoko Takeuchi
26 Tom Ruegger
27
Stephen Hillenburg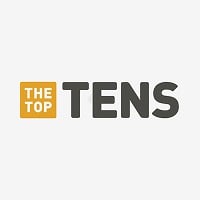 Stephen McDannell Hillenburg is an American marine biologist, cartoonist, animator, director, producer, writer, and voice actor, who is best known for creating the Nickelodeon animated television series SpongeBob SquarePants.
Dude this guy is amazing, he's really underrated he worked on rocko modern life and moved onto make one of the greatest and most popular cartoons of all time SpongeBob, and has cool interests and inspirations
28
Brad Bird
The director of the Incredibles! - DA25
So um... do people not know this guy? Because um... we seem to kow every other legend but this guy...
29 Carmen Maxwell
30
Philips Lacanlale
His full-bodies aren't really at the highest like that of Hayao Miyazaki or Walt Disney, but his dedication on his animation just shows how much he cares about his animations and such. He doesn't let anyone that watches animation be let down or be looked away from, but due to him making mostly stick figures, that gives him a thumbs down from many people. But, his cinematics, angles, and use of tools on Flash just shows what he is capable of. He is also the one person that got me into animating animations myself. Seriously, check out his latest stuff such as Final Fantasy : Last Mages animation in tribute to the original game series "Final Fantasy".
He isn't really an fb animator and he mostly animates stick figures, but due to his cinematics, and the way he animates them makes it look very decent and its quite entertaining, you should dig up some of his anims, he was also the one who inspired me to animate
V 1 Comment
31
Rebecca Sugar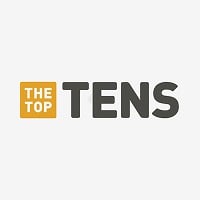 Rebecca Rea Sugar is a Jewish American animator, composer and director. She is best known for creating the Cartoon Network series Steven Universe, which has made her the first woman to independently create a series for the network.
She made Steven Universe so she's automatically great
YAS!
Creator Of Steven Universe

Best Shiw Evah
That evil lady, she is beating the 2016 PPG's! Listen to Julia Pott, she'll be better! - DA25
32
Vinay Singh
I wish you get under top 10
I never seen such a good perfect work, he is awesome...
33
Craig McCracken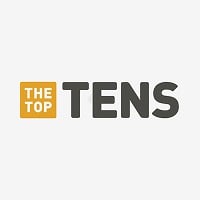 Craig McCracken is an American animator, director and producer. He is best known for creating the Emmy-winning animated series The Powerpuff Girls and Foster's Home for Imaginary Friends for Cartoon Network, as well as writing and storyboarding for Oscar's Oasis and Dexter's Laboratory in Kids' WB. ...read more.
This man made 3 shows. How many sucked? 0! He puts effort into his work and will stop at nothing to make good shows. - tiffanyfrozen5110
From 2 stupid dog toSuper-friends (dexter's lab) to power puff girls to Fosters home for imaginary friends to wonder over yonder.
This man has given a gift to three generations ask anyone from the 90s a show they liked they would say Power Puff girls 2000s Foster was a hilarious cartoon and wander over yonder is brilliant these are three shows hed created he should of been in the top 10 number if necessary
This man created my childhood favourites
34
Irven Spence
One of the original animators for Tom and Jerry, Spence was known for his great action animation. He continued to work until his 80's. He is greatly missed.
He refused to work for Disney because of the bad working conditions there. Later it was said that Irven Spence was the one animator Disney couldn't get.
35
Bob Clampett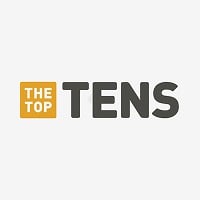 Robert Emerson "Bob" Clampett was an American animator, producer, director, and puppeteer best known for his work on the Looney Tunes animated series from Warner Bros., and the television shows Time for Beany and Beany and Cecil.
Bob Clampett is my favorite WB director, due to the fact, his animation was the best and no one made the characters funnier than he did! Bob himself was also a very nice and funny person. Bob deserve more praise! - Svampbob164
The creator of Beany and Cecil! - DA25
36 Ed Barge
37
Richard Williams
Has anyone seen how obsessed this guy is? 20 years in one film of passion, ultimately never properly finished: the thief and the cobbler. First truly amazing animation mixed with live action in Who Framed Roger Rabbit. For better or worse, he's devoted all of his life to the art
HUGE influence for every young animator.
Artist plain and simple
How is he not the best. have you ever seen thief and the cobbler?
V 1 Comment
38
Joe Murray (Rocko's Modern Life)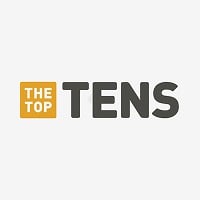 Joseph David "Joe" Murray is an American animator, writer, illustrator, producer, director, and voice actor, best known as the creator of the Nickelodeon animated series Rocko's Modern Life and the Cartoon Network animated series Camp Lazlo.
I have to give Joe props just for creating what is actually, in fact, quite possibly the single greatest cartoon series on the face of the Earth (or, at least, the United States). - xandermartin98
Ha hay, the creator of Rocko's Modern Life! - DA25
39
Monty Oum
Monty is too low in this list amazing man and amazing work rip monty you will never leave our hearts and neither will your work
Monty was an amazing talent
Monty...what he made,with his dedication is just...a beauty beyond words. May he Rest In Peace.
I think he is the biggest tallent in this list...
V 1 Comment
40
Maxwell Atoms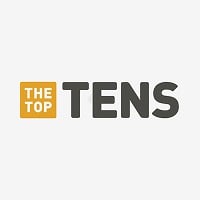 Maxwell Atoms is an American animator, screenwriter and voice actor. Atoms was best known as the creator of Cartoon Network's The Grim Adventures of Billy & Mandy franchise.
PSearch List
Recommended Lists
Related Lists

Best Rappers of All Time

Best Singers of All Time

Best Songs of All Time

Best Rock Bands of All Time

Best Female Singers of All Time
List Stats
1,000 votes
113 listings
9 years, 40 days old

Top Remixes (17)

1. Matt Groening
2. Seth MacFarlane
3. Trey Parker/Matt Stone

Truckasaurus

1. Hayao Miyazaki
2. Will Hanna
3. Seth MacFarlane

lukestheman4

1. Bob Clampett
2. Irven Spence
3. Ed Barge

Svampbob164
View All 17
Posts
Error Reporting
See a factual error in these listings? Report it
here
.