Top 10 Hottest Rockers
The Top Ten
1
Bill Kaulitz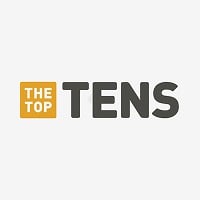 Bill Kaulitz-Trümper, sometimes using the pseudonym Billy, is a German singer-songwriter born on September 1, 1989, best known for being the frontman, lead singer and writer of multi-platinum winning pop rock band Tokio Hotel. During the time his band was most popular in Germany, which was in the mid-to-late ...read more.
Bill Kaulitz, he is true perfection. He has the charm, the looks, the appeal, the confidence, a strong and beautiful heart. I don't know him personally but I can say that he's kinda nice, he's sensitive even know he always picks on Georg or Gustav but he knows his place. He knows how to act this and act that. But what I like about him the most is he doesn't care about what others think of him. He's not afraid to experiment on the things that other people categorize as silly or gay. And when he smiles the world just stops and stare for a while (I had to add that because that's the truth). He's amazing in every single way, he's not boring and most of all he's full of surprises!
A man wonderfully beautiful, sensitive, caring, very romantic, which is able to do anything for love, do not surrender easily, wants to live a love that lasts until death, hardworking, educated, intelligent, with a worldview quite different from the other guys his age have. For everything you have just read seems to have been taken from a character profile of the fairy tale, but... gasp! I refer to a man of flesh and bone! He did not come riding to your dreams, as you might expect, but with a microphone! He seems to have left the most secret dream that every girl has, and coming right into real life! This is Bill Kaulitz, the dream of any woman. Despite its somewhat obscure style, behind his eyes makeup and clothes aggressive there is a sweet boy who just wants to find the love of her life.
Bill is beautiful in every way. On the inside, he has a strong and beautiful heart. He would never mistreat a woman and he is so loving to all of his fans. He lives for love and strives so hard to make the people around him happy. Bill really shines with his absolutely wonderful and bubbly personality, and I just love him for it! On the outside as well he shines too. His voice is strong and amazing, so much so that it will brighten my mood in a instant or reduce me to tears. He has the most beautiful features I have ever seen; he looks like a wonderful angel. He is so confident in himself and he has great style, he really knows what works for him. He's not afraid to show himself to the world, and I love that surety that not many people posses.
He truly is the hottest rocker ever, in every way - ingridbrindle
What? Bill Kaulitz looks like a drag queen!
V 46 Comments
2
Matt Tuck
Don't know why he isn't higher. He brought his kind of music to a whole new level. Him and The Strokes are amazing. He is gorgeous and I love him. His voice... Just wow. And he is the epitome of coolness.
Everyone above can't hold a candle to this guy. He's really talented and adorable!
3 Simon Neil
4
Yoshiki Hayashi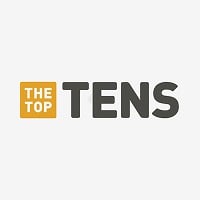 Yoshiki Hayashi is a Japanese musician, songwriter, composer and record producer. Better known by his stage name Yoshiki, he is best known as the leader and a co-founder of the heavy metal band X Japan, for which he is the drummer, pianist and main songwriter. The band achieved breakthrough success ...read more.
I showed his picture to some female classmates of mine, and they cannot believe he is already in his 40's. Oh well, some people have never ending appeals. - aeromaxx777
Should see him live rocking behind his drums - Show in Germany was AWSOME!
5
Jon Bon Jovi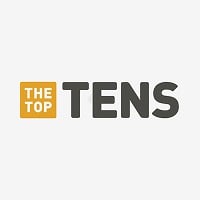 John Francis Bongiovi, Jr., known as Jon Bon Jovi, is an American singer-songwriter, record producer, philanthropist, and actor, best known as the founder and frontman of rock band Bon Jovi, which was formed in 1983.
Simply the best... best musician, best song writer, best band, and most importantly one of the greatest philanthropists of this generation. This man exudes sexiness like no other before him!
Super songwriter, great singer, fine musician, and hot from the word go! Jon is the HOTTEST rocker to walk the earth. =)

It's not only good looking, but an excellent artist as well. I've been admiring him since I was a child, and I had the honor of being in a show last year, he sang for 3 hours and never got tired. It's the best show I've seen in my life, and I've been in many. Jon = the HOTTEST ROCKER EVER!
A real rocker (w t f is bill kaulitz?! ) and the sexiest one here! Did you people ever see him?! Because it's impossible that he's just 10!
V 8 Comments
6
Alex Gaskarth
Not only Alex Gaskarth is attractive, but he's an amazing singer. ALL TIME LOW ROCKS!
7
Chris Cornell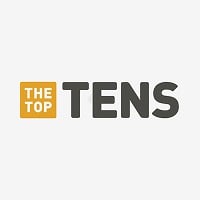 Chris Cornell was an American rock musician and singer-songwriter, best known as the lead vocalist, primary songwriter and rhythm guitarist for Seattle rock band Soundgarden and as former lead vocalist and songwriter for the supergroup Audioslave. He died on May 17, 2017.
I am great fan of chris cornell. He is the greatest singer of all time. His voice is so unique, powerful, and wide vocal range.
1. He looks amazing.
2. He has an AMAZING voice with a huge vocal range. 3. There's nothing more to say.
8 Ronnie Winter
9
Oli Sykes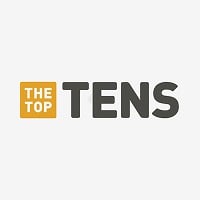 Oliver Scott "Oli" Sykes is a British musician, best known as the lead vocalist of the band Bring Me the Horizon. He also founded the apparel company Drop Dead Clothing.
LADIES AND GENTLEMEN.. OLIVER SYKES. THE MOST PERFECT HUMAN BEING TO EVER WALK THIS EARTH. MY INSPIRATION, MY DREAM AND MY IDOL.
V 4 Comments
10
Sebastian Bach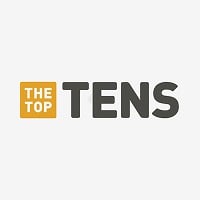 Sebastian Philip Bierk, known professionally as Sebastian Bach, is a Canadian heavy metal singer who achieved mainstream success as frontman of Skid Row from 1987-96. Since his departure from Skid Row, he has had many television roles, acted in Broadway plays, and leads a solo career.
The hottest
The Contenders
11
Josh Franceschi
Don't cry over chicken nuggets. Josh is precious, okay.
12
Jared Leto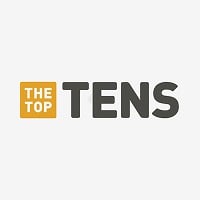 The most beautiful person on earth.
Jared is such a sexy beast! But he can be really cute and kiddie like too! X3
Hot and sexy are not enough to describe him
Go Mars
V 5 Comments
13
Gerard Way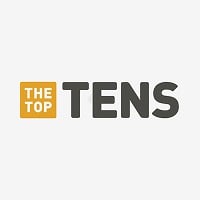 Gerard Arthur Way is an American singer, songwriter, musician, and comic book writer who was the lead vocalist and co-founder of the American alternative rock band My Chemical Romance from its formation in September 2001 until its split in March 2013. His debut solo album Hesitant Alien was released ...read more.
That number one spot should be Gerard Way's. These arent all rockers though just saying. Gerard Way's attractiveness goes way past his music and his looks. Look past the words and the hair and makeup and see the really amazing, confident and inspiring person. He has never written a song that doesn't mean something that needs to be heard. But only the right people hear it. He is so hot though I will say and he has such a cool voice, a great performer and a arist/author.
What is up with the top 10? Gee is not just looks. He's more than that. He's a genius with the melody, the words and his pen is really strong in art and music. He's super nice funny and down to earth. Not just his personality but he s also super foxy and hot. Those eyes of his are so green and deep.. You know I can keep this going for ages. HE SHOULD BE THE FIRST!
Gerard Way is ridiculously attractive, one of the hottest people I have ever laid my eyes on. But he's so much more than just good-looking. He is extremely talented, intelligent and genuine. Amazing singer, author, artist and even dancer. He deserves this spot, but I personally think he deserves to be even higher.
WHY ISN'T HE AT NUMBER ONE
V 12 Comments
14
Ville Valo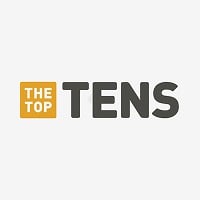 He's a finnish singer, the frontman from HIM. Now let's start with the general physical features;his features have some male fine, you know... like a sexy angel, emanating virility from every corner. All these are conferred by his hungarian and finnish genes. What else could we say about his sexy deep voice? About his character? Besides not seen him ever was without cigarette in his mouth, he is loving, nonviolent in nature, he is gentle and very romantic (he said in an interview that he thinks that it s more romantic to write a song for your partner than giving her a chocolate box).
He is one of the hottest men 4 ever and ever with his indescribable, unbelievable beauty. I see his smile and the world stands still, I want to touch HIM (his wonderful hair, his face, his complete body), to see HIM laughing again and again. If you feel the same-vote 4 HIM (Best singers of all time needs your help, too)
The most hot thing in man is a mind. He is very wise, clever and kind. He inspired so many people! His poetry is incredible and his music is breathtaking. His voice... Oh, his sweet and painful voice! I cried so many times listening him (or HIM, if you understand ;)). His beauty comes from the inside. I believe in Ville Valo!
The breathtaking voice, the most talented musician in the world, the sensual artist who has created a real poetry. My guiding light in life. HIM music is my consolation, it gives me hope and faith.
love is forever
V 8 Comments
15
Joey Jordison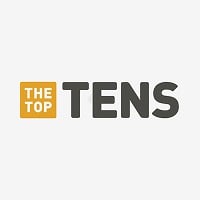 Joey Jordison, is an American musician, songwriter, and record producer best known for his work as the former drummer and co-songwriter for the heavy metal band Slipknot as well as guitarist in the Horror-punk band Murderdolls.
16
Gackt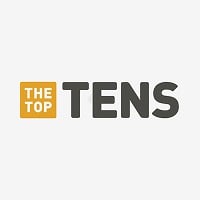 Oh, please!
He's the hottest man in the world, not just the hottest rocker!
the sexiest man alive, there's no doubt of it
He's the epitome of modern male beauty. - alexa
17
Freddie Mercury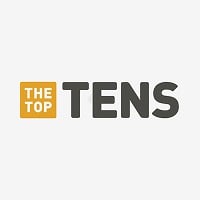 Freddie Mercury (5th September 1946 - 24th November 1991) was a Tanzanian-born British singer, songwriter and record producer, known as the lead vocalist and songwriter of the rock band Queen. He also became known for his flamboyant stage persona and four-octave vocal range. Before he became a singer ...read more.
I love Freddie Mercury for everything. My number 1 goal in my life is to donate as much money as possible to the Mercury Phoenix Trust.
Just simply the greatest singer. To me, anyway. And he was so damn good looking! Gotta love Freddie

I know I do! :-)
Any man with that power of voice is sexy! - KillerQueen
18
Tom Kaulitz
Bill's more beautiful and more gentle. Tom is handsome and sometimes a little rough but he's just as tender as his twin inside.

HOT!
So Tom is only #5 when Bill is the first? Wow... Never thought I'd need to explain why Tom Kaulitz is the hottest man of the world. His deeply brown eyes. His sexy black cornrows. His big clotheses and his awesome caps... His masculine hands that can play guitar like no one else. His gorgeous body. Simply, that's why Tom should be number one.
tom kauliitz is so sexy! I love him! and I konw bill it's too sexy but in my opinion tom is more sexy than bill an another people... and I love his piercing! :Q__
Tom there is secon to bill kaulitz bill e tom there is firs and second
V 11 Comments
19
Ann Wilson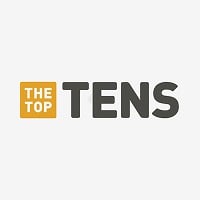 Ann Dustin Wilson is an American musician, best known as the lead singer and songwriter of the hard rock band Heart.
Ann Wilson gets better looking with age at 61 she hasn't changed in 25 years and can still hit the high notes. She puts anybody half her age to shame.
20
Axl Rose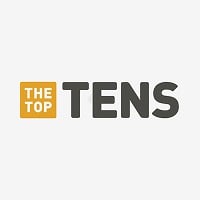 William Bruce Rose Jr., better known as 'Axl Rose', is an American singer born on February 6, 1962, in Lafayette, Indiana. He Is the founder and lead singer of the hard rock band Guns N' Roses. He is a celebrated but controversial figure in the world of rock.
Everyone heard about the Guns'n'Roses 's frontman! Besides his age, the blonde god of rock is still SEXY and WILD! I am talking about a man who was arrested over 20 times, probably a strong character. ABOUT his physique? He identifies 100% American rock star of the '80s, he has style, voice, blonde locks that give him even a California note and his body is absolutely HOT.
He is the sexiest rocker at 80's. Damn I wish he's still good looking as he was
Still as good looking as when he was in the '80s
He is ugly and dickhead!
PSearch List
Recommended Lists
Related Lists

Hottest Women in the World

Top Ten Hottest Men

Countries With the Hottest Girls

Hottest Asian Men

All Time Hottest Disney Channel Girls
List Stats
6,000 votes
150 listings
10 years, 224 days old

Top Remixes (4)

1. Chris Cornell
2. Alissa White-Gluz
3. Clémentine Delauney

Metal_Treasure

1. Yoshiki Hayashi
2. Freddie Mercury
3. M.Shadows

syauqi08

1. Sebastian Bach
2. Joey Tempest
3. Chris Cornell

Wendy56
View All 4
Posts
Error Reporting
See a factual error in these listings? Report it
here
.