Top 10 Most Underrated Television Shows
The Contenders: Page 3
41
Hey Arnold!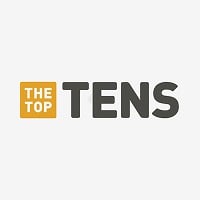 Hey Arnold! is an American animated television series created by Craig Bartlett that aired on Nickelodeon from October 7, 1996 to June 8, 2004. The show centers on a fourth grader named Arnold, who lives with his grandparents in an inner-city boarding house.
42
Dave the Barbarian
This Show is Actually Make Nonsense Work and Yet, Nobody Watches it. WHY?
V 1 Comment
43 Face Off
44 Roseanne
45
Community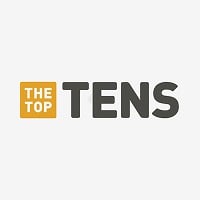 Community is an American television sitcom created by Dan Harmon that aired on NBC and Yahoo! Screen from September 17, 2009 to June 2, 2015. The series follows an ensemble cast of characters played by Joel McHale, Gillian Jacobs, Danny Pudi, Yvette Nicole Brown, Alison Brie, Donald Glover, Ken Jeong, ...read more.
How is this not number 1? It was put on hiatus because of 30 Rock coming back on NBC (which I am no arguing), but it is simply one of the most hilarious and witty T.V. shows on the air.
Very well written characters, superb writing staff and acting. I especially liked Abed and the dean.
46 3rd Rock From The Sun
47
Regular Show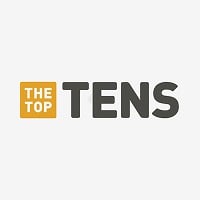 Regular Show is an American animated television series created by J. G. Quintel for Cartoon Network that premiered on September 6, 2010. The series revolves around the lives of two friends, a blue jay named Mordecai and a raccoon named Rigby—both employed as groundskeepers at a local park.
It used to be somewhat good back when it premiered, now it's real old. I'm glad they decided to make a movie for this, I hope the shows done and over with after that. One of the most overrated shows ever. (well on Cartoon Network)
Both Adventure time and regular show are overrated in my opinion
I seriously agree with him he has a good taste of opinions
Very underrated with kids my age, - Goatworlds
V 3 Comments
48
La Femme Nikita
Dam good show can't wait for the new season. Hurry up
49
Impractical Jokers
This is definitely very underrated. These guys are hilarious. You should see the one where they open up for an Imagine Dragons concert. The song "Shut Your Face Grandma" is really funny. Most of the episodes of this show crack me up to the point that I can't breathe. - matty925
50
Clarence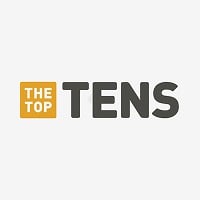 Clarence is an American animated television series created by Skyler Page for Cartoon Network. The series revolves around a young boy named Clarence and his two best friends Jeff and Sumo. Page, a former storyboard artist for Adventure Time and revisionist for Secret Mountain Fort Awesome, developed ...read more.
51
MAD TV
In their first few seasons they could be cutting edge like SNL had been. I watched them in their first few seasons when they were still hungry and competing with SNL. Hey, came on a 11:00 pm, a half hour earlier than SNL. Got hooked. - mgenet
snl has gotten less funny unfortunately. Mad TV is more inappropriate which makes it funnier. - obamadog
Incredibly underrated consistently funny great cast and well written one of the few cancelled shows that to this day I still miss
Seasons 1 through 10 were filled with memorable humor... with memorable cast members like Mo Collins, Will Sasso, Ares Spears, Nicole Parker, and my personal favourite... Michael Mc Donald
V 2 Comments
52
Kappa Mikey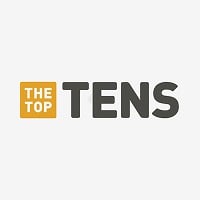 Kappa Mikey is an American animated sitcom created by Larry Schwarz. The show is Nicktoons Network's first original half-hour series, bought during the same period as other Animation Collective series such as Three Delivery and Speed Racer: The Next Generation, as well as Flash shows from other studios, ...read more.
Kappa Mikey is an hilarious cartoon on Nicktoons Network about actors who run a superhero show in Japan. This should be in the Top 10 Cartoons of All-Time. Watch this show!
That's a hiLLarious cartoon but its too underrated =( - rebeLLious
53
Yo Momma
This Hilarious Show is on MTV.
54
Aqua Teen Hungerforce
It's a great show plus, the greatest theme song of all-time.
If you just pay attention to what's said if funny as hell - nigelthewizard
I love this show so much... I'm not even sure why. - MoldySock
55
Whose Line Is It Anyway?
One of the funniest shows in the history of T.V. - and five years after it ended, it's not even in reruns anymore. WHY?!? - alexschubert
56
W.I.T.C.H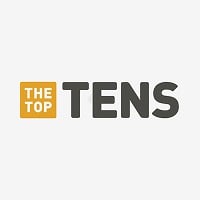 W.I.T.C.H. is a French-Italian-American animated television series based on the Italian comic book series of the same name.
Yes This Show is Awesome and I Don't Care it Was For Girls. This Show is a Underrated Disney Gem.
Oh WITCH, Such a Awesome Show You Are and Yet Many Boys Say This Show is For Girls, WHAT THE, WHY YOU BOYS WATCH MY LITTLE PONY:FRIENDSHIP IS MAGIC AND NOT THIS AWESOME GEM. While MLP FIM is a Great and a Better Show Than Crappy Shows Nowadays, It is Not Best Show Ever. While W.I.T.C. H at the Other Hand is The Best, I Wish This Show Needed More Fans Like it's Disappointing Fan base of This Kickass Show.
I love W.I.T.C.H.! I thought I was the only one who knew its existence, but now I'm wrong. It's a great show! - TwilightKitsune
OH YEAH, THIS IS THE BEST DISNEY/JETIX SHOW EVER. But Yet, Many Boys Say That This Show is For Girls. WHAT THE , HOW COME YOU GUYS WATCH MY LITTLE PONY:FRIENDSHIP IS MAGIC AND NOT THIS GREAT UNDERRATED DISNEY GEM. Anyways, This Show Needs Some More Love.
57
Doctor Who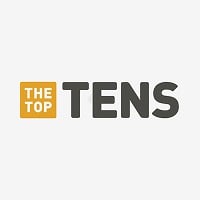 The Doctor a Time Lord from the planet Gallifrey in the constellation of Kasterborous, he travels around in his time machine called The TARDIS which stands for time and relative dimensions in space. The show was first broadcast on 23rd November 1963 one day after JFK was assassinated! The show has since ...read more.
Needs to be higher on the list- people dismiss it as "that dumb show with bad special effects" because of series 1 in 2005, or they say its bad because of the tennant/smith fangirls. Watch Heaven Sent, Silence in the Library, Human Nature, Listen, Mummy on the Orient Express, or Vincent and the Doctor if you want to see what Doctor Who really is. The ratings don't lie. Capaldi is one of the best actors currently, and series 9 was rated best series of 2015 by rotten tomatoes. Just watch it
Oh my God I need to start looking at the "not in top ten" picks. For #1 it should say "anything by BBC". Where is Monty Pythons Flying Circus and Ramsay's Kitchen Nightmares. I need to make another list! - fireinside96
Absolutely the best T.V. show ever! They just kep going and going and going and it never gets old. I have seen all of the new episodes. - thedoctor
I love this show! Matt Smith is an awesome doctor, I don't care what anyone else says!
V 1 Comment
58
Gossip Girl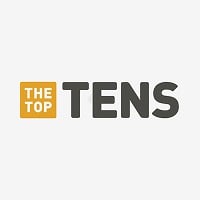 Gossip Girl is an American teen drama television series based on the book series of the same name written by Cecily von Ziegesar.
59
Zoey 101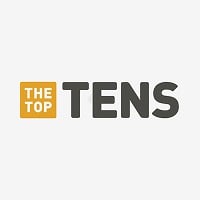 Zoey 101 is an American teen drama television series which originally aired on Nickelodeon from January 9, 2005 until May 2, 2008. It focuses on the lives of teenager Zoey Brooks (Jamie Lynn Spears), her brother (Paul Butcher), and her friends as they attend Pacific Coast Academy (PCA), a fictional ...read more.
Dan Schneider's greatest show, thank goodness there's no laugh track, and yet mild drama, definitely underrated.
No, I think it's rated appropriately. - anonygirl
60
CatDog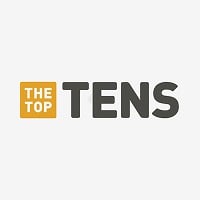 CatDog is an American animated television series created by Peter Hannan for Nickelodeon. The series depicts the life of conjoined brothers, with one half being a cat and the other a dog.
PSearch List
Recommended Lists
Related Lists

Top Ten Underrated Shows From Nick, Cartoon Network, Disney Channel, and the Hub

Most Underrated Nickelodeon Shows
Top 10 Video Games, Movies and Shows that are Greatly Underrated Due to Poor Sales
Best Comedy Shows On Indian Television
List Stats
3,000 votes
305 listings
11 years, 200 days old

Top Remixes (13)

1. Futurama
2. Wander over Yonder
3. Courage the Cowardly Dog
TheKirbyCreeper999

1. The Thundermans
2. Code Lyoko
3. My Gym Partner's a Monkey
PhoebeThunderman

1. Ed, Edd n Eddy
2. Big Brother
3. That '70s Show
htoutlaws2012
View All 13
Posts
Error Reporting
See a factual error in these listings? Report it
here
.