Top 10 New Wave Bands
These are the best new wave groups. This is mainly soft rock with some smooth guitar and piano parts. The drummers don't go crazy they just keep the beat, which is all they are supposed to do.

1 Depeche Mode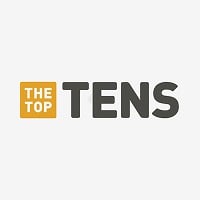 Depeche Mode are an English electronic and synth-pop band formed in 1980 in Basildon, Essex. The group's original line-up consisted of Dave Gahan, Martin Gore, Andy Fletcher, and Vince Clarke.
Depeche mode live can't get better than gahan strutting his stuff on stage he never lets u down. - Lesley777
Depeche Mode
Talking Heads
Tears for Fears
Great time for Music!
Depeche Mode hands down the best new wave band ever!
"depeche mode is a great and creative band"
2
The Cure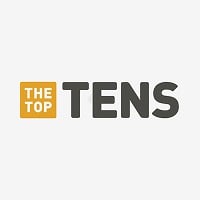 The Cure are an English rock band formed in Crawley, West Sussex, in 1976. The band has experienced several line-up changes, with vocalist, guitarist and principal songwriter Robert Smith being the only constant member.
3
Duran Duran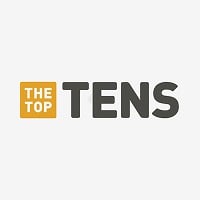 Duran Duran are an English new wave/synthpop band formed in Birmingham in 1978. They were a successful band of the 1980s and a leading band in the MTV-driven "Second British Invasion" of the US.
You can easily count on one hand the number of British pop groups that achieved what Duran Duran have done.
If you'd want to give the decade of the 80s another name, you'd might as well call it Duran Duran.
Devo #1? The Furs and Tears for Fears ahead of Duran? Obviously voted on by people not around during that era.
Wow, second place. Totally should be first, but every band on this list is really good. So much better than the music now, I can't even listen to 2000's 1st century music without the fear of my ears bleeding - invinciblemario99
4
Talking Heads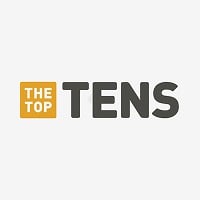 Talking Heads were an American rock band formed in 1975 in New York City and active until 1991. The band comprised David Byrne, Chris Frantz, Tina Weymouth, and Jerry Harrison.
New Wave, Art Pop, Art Punk, Post Punk, Funk, Afrobeat. These guys can be classified as tons of stuff. - DarkBoi-X
New Wave would not be as well known as it is without the Talking Heads. David Byrne's antics, Tina Weymouth's solid bass playing, Chris Frantz's drumming, and Jerry Harrison's licks defined the sound of the Talking Heads. Albums like Talking Heads 77, More Songs about Buildings and Food, Fear of Music, Remain in Light, and Speaking in Tongues helped to shape New Wave like never before. The live album/movie Stop Making Sense allows the listener to give their own view on the Talking Heads' shows. - c0mf0rta61ynum6
5
The Cars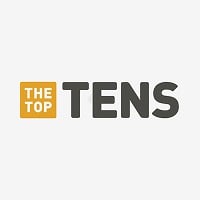 The Cars are an American rock band that emerged from the new wave scene in the late 1970s. The band originated in Boston, Massachusetts in 1976, with singer, rhythm guitarist and songwriter Ric Ocasek, singer and bassist Benjamin Orr, lead guitarist Elliot Easton, keyboardist Greg Hawkes and drummer ...read more.
The Cars are one of the grandaddys of New Wave. Why Red Hot Chili Peppers is even on here, I don't even know... They aren't even New Wave
Number one
6
New Order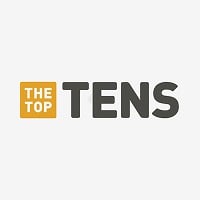 New Order are an English rock band formed in 1980, currently comprising Bernard Sumner, Stephen Morris, Gillian Gilbert, Phil Cunningham and Tom Chapman.
I feel that it's implied based off band alone that this is the definitive new wave band
These guys are basically the phoenix that rose out of the ashes of one of the most influential post-punk bands ever, Joy Division! How can you not like them!?
How is joy division higher when they weren't even new wave yet smh.
7
Joy Division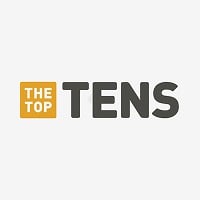 Joy Division were an English rock band formed in 1976 in Salford, Greater Manchester. Originally named Warsaw, the band consisted of singer Ian Curtis, guitarist and keyboardist Bernard Sumner, bassist Peter Hook, and drummer Stephen Morris.
They are so much better than The Killers! Seriously, people? - Pony
This band is like the opposite of New Wave - Erucu
8
The Killers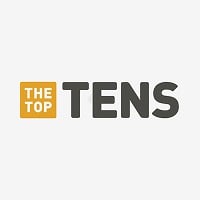 The Killers is an American indie rock band formed in Las Vegas, Nevada in 2001, by Brandon Flowers and Dave Keuning.
Ok... besides the Killers, NONE OF THESE BANDS ARE NEW WAVE. what?!?! THE Beatles?!?!? God this is SO messed up. What about Depeche Mode? The Cure? SOMETHING ACTUALLY NEW WAVE? I feel like all of these lists are voted by people who don't know what they're talking about.
Dude, The Killers were formed 20 years too late to be called new wave. New wave is exclusively a late 70's and 80's thing, with artists like Depeche Mode and Duran Duran. The Killers might be new wave revival, that's for sure, but they're most certainly not new wave. - Adrian_4
I like them, but I think they're more indie and alternative rock - Userguy44
new wave has been here since the 70s... love the killers and the peppers - Flyingcobra
sholud be number 1. and why is rhcp number 2? they're good but not new wave. they are 25 years old - awesomenessdefined
The Killers aren't new wave, though. New wave revival, maybe, but not new wave. - Adrian_4
9
Blondie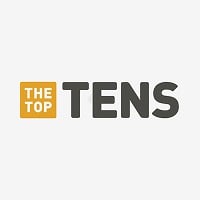 Blondie is an American rock band founded by singer Debbie Harry and guitarist Chris Stein. The band was a pioneer in the early American new wave and punk scenes of the mid-late 1970s.
Anything below top 5 is an injustice to this band. Blondie INVENTED new wave
Blondie is the epitome of new wave! Their quirky lyrics, riffs, and roots at CBGB's...they are #1 in the new wave category.
Come on, this is the qiuntessal new wave band - RecklessGreed
I love Debbi Harry
10
Tears For Fears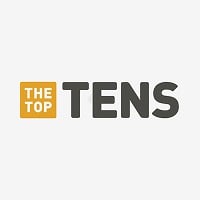 Tears for Fears are an English pop/rock band formed in 1981 by Roland Orzabal and Curt Smith. Founded after the dissolution of their first band, the mod-influenced Graduate, they were initially associated with the new wave synthesizer bands of the early 1980s but later branched out into mainstream rock ...read more.
Why isn't Tears For Fears in the top five? It deserves to be higher, even more higher than Duran Duran. Actually, it deserves to be number 1! - Gehenna
I guess the creator of this list never heard of this band. - Gehenna
TFF are amazing. Simply amazing. - PositronWildhawk
Underrated... - GehennaTheSecond
The Contenders
11
The Police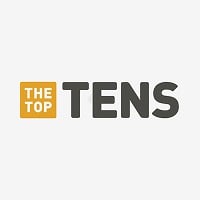 The Police were an English rock band formed in London in 1977. For the majority of their history, the band consisted of Sting, Andy Summers and Stewart Copeland. They are most known for their songs "Message In A Bottle", "Don't Stand So Close To Me", "Every Little Thing She Does Is Magic", "Roxanne", ...read more.
Though I'm not much into new wave or a popier approach to rock in general, The Police will forever be one of my favourite bands, their music is just stunning and has helped me through some rough times.
I like Blondie the most out of everyone on this list, but the Police are way too low on this list so I have to vote for them. - Gruunge
Founders of the New Wave!
12
The B-52's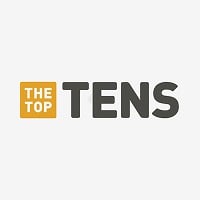 The B-52s are an American new wave band, formed in Athens, Georgia, in 1976. The original line-up consisted of Fred Schneider, Kate Pierson, Cindy Wilson, Ricky Wilson, and Keith Strickland.
One of the best early new wave bands
13
Television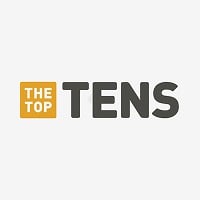 Television is an American rock band from New York City formed in 1973. The group was founded by Tom Verlaine, Richard Lloyd, Billy Ficca, and Richard Hell. An early fixture of CBGB and the 1970s New York rock scene, the band is considered influential in the development of punk and alternative music.
They made "Marquee Moon". Need I say more? - Pony
14
A-ha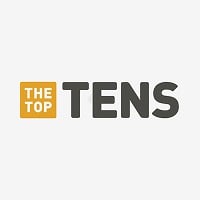 A-ha is a Norwegian band formed in Oslo in 1982. The band was founded by Morten Harket, Magne Furuholmen and Pål Waaktaar-Savoy.
Laugh out loud why is A-ha not here? Come on guys they so many good song they have to be here!
They deserve no1 this is kidding great band
15
Devo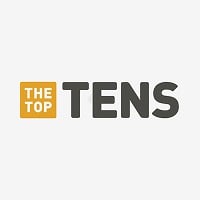 Devo is an American rock band from Akron, Ohio formed in 1973. Their classic lineup consisted of two sets of brothers, the Mothersbaughs and the Casales, along with Alan Myers. The band had a No. 14 Billboard chart hit in 1980 with the single "Whip It", the song that gave the band mainstream popularity. ...read more.
Devo is one of the greatest bands of all time. Girl U Want is a stroke of genius. Should be #1!
15th?! Really?! Out of all listed, DEVO should be #1!
"We're through bein' cool..." Amazing.
I love devo
16
Culture Club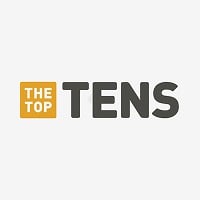 Culture Club are an English band that was formed in 1981. The band comprised Boy George, Roy Hay, Mikey Craig and Jon Moss.
17
Bauhaus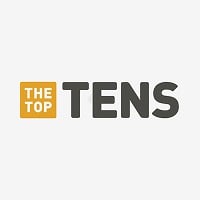 Bauhaus were an English post-punk band, formed in Northampton, England in 1978. The group consisted of Peter Murphy, Daniel Ash, Kevin Haskins and David J.
18 Thompson Twins
19
A Flock of Seagulls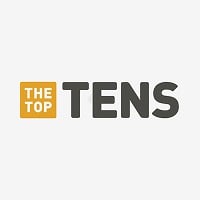 A Flock of Seagulls are an English new wave and synthpop band originally formed in 1980 in Liverpool by Michael "Mike" Score and his brother Alister "Ali" James Score; with their most famous line-up consisting of the Score brothers along with Francis Lee "Frank" Maudsley and Paul Reynolds.
20 The Fixx
21
Eurythmics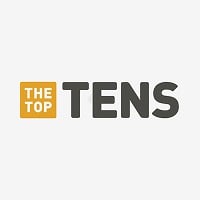 Eurythmics were a British music duo consisting of members Annie Lennox and David A. Stewart. Stewart and Lennox were both previously in the band The Tourists, who split up in 1980; Eurythmics were formed that year in London.
22 The Psychedelic Furs
23 ABC
24 Orchestral Manoeuvres in the Dark
25
Alphaville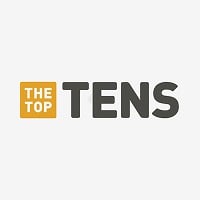 Alphaville is a German synthpop/new wave band which gained popularity in the 1980s. The founding members were lead singer Marian Gold, Bernhard Lloyd, and Frank Mertens.
26 The Buggles
27
The Strokes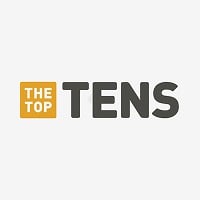 The Strokes are an American rock band formed in New York City in 1998. They consists of Julian Casablancas (lead vocalist), Nick Valensi (guitarist, keyboardist, backing vocalist), Albert Hammond, Jr. (rhythm guitarist, keyboardist, backing vocalist), Nikolai Fraiture (bassist) and Fabrizio Moretti ...read more.
They have made new wave popular in todays society and given it a name and unique identity. They are a modern day version of the kingsmen, or what I imagine the kingsmen would be like today. Their edgy style make listening to a song of their's great.

Reptilia! -
28
The Shins
I have been listening to The Shins since I was little, they have a song for everyone. I highly recommend you listen! They have touched me with their music unlike any other band. Love The Shins!
I love the shins. their songs are just fun to listen to. -
29
Pet Shop Boys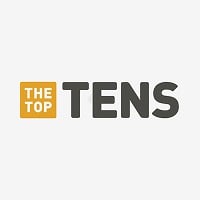 Pet Shop Boys are an English synth-pop duo, formed in London in 1981 and consisting of Neil Tennant and Chris Lowe.
30
The Smiths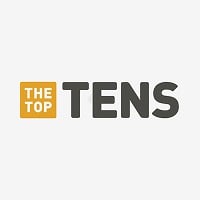 The Smiths were an English rock band formed in Manchester in 1982. The band consisted of vocalist Morrissey, guitarist Johnny Marr, bassist Andy Rourke and drummer Mike Joyce.
BEST band ever they have good messages a
31
Franz Ferdinand
Great band with plain cool music

Take me out and jacqueline -
32
Ministry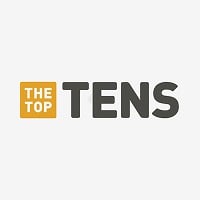 Ministry is an American industrial metal band founded by lead singer and only original member Al Jourgensen in 1981. Originally a new wave synthpop outfit, Ministry changed its style to industrial metal in the mid-1980s.
33 Echo & The Bunnymen
34
Oingo Boingo
Seriously underrated band! They hated being called New Wave but I can't really think of them as anything but.
35
Kaiser Chiefs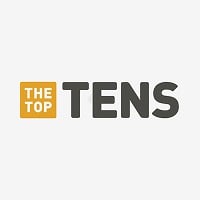 Kaiser Chiefs are an English indie rock band from Leeds who formed in 2000 as Parva, releasing one studio album, 22, in 2003, before renaming and establishing themselves in their current name that same year.
They are a soft band that is very strong as one. whatever song you like of theirs is so good that it keeps repeating in your head!

Modern way and ruby are my picks -
36
Siouxsie & the Banshees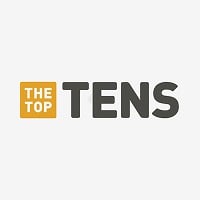 Siouxsie and the Banshees were an English rock band, formed in London in 1976 by vocalist Siouxsie Sioux and bass guitarist Steven Severin. They have been widely influential, both over their contemporaries and with later acts.
"Although a bit before my time, I am so totally impressed by Siouxie and the Banshees it is not even funny! In fact, her version the song Helter Skelter is in all honesty one of the most radically awesome things I have ever seen or heard in my entire life! Seriously, it has personally become an anthem for me as well as a new favorite song overnight! She and her band are in my opinion true pioneers of punk rock among other types music today. She is certainly deserving of being in the top tens! "
37
Erasure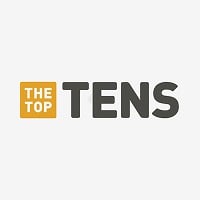 Erasure are an English synthpop duo, consisting of singer and songwriter Andy Bell and songwriter and keyboardist Vince Clarke.
38 Spandau Ballet
39
Jack's Mannequin
I love them. Amazing music.

Dark blue -
40 Sisters of Mercy
41 Modern English
42
INXS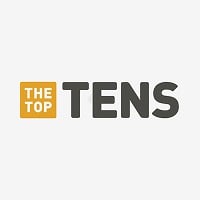 INXS were an Australian rock and pop band, formed as The Farriss Brothers in 1977 in Sydney, New South Wales.
43
Soft Cell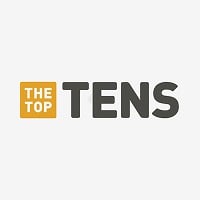 Soft Cell are an English synthpop duo who came to prominence in the early 1980s, consisting of vocalist Marc Almond and instrumentalist David Ball.
44 The Comsat Angels
45
The Sound
Favorite band of mine. Adrian Borland as the front man. R.I.P. Adrian.
47
The Network
The network is real new wave
48 The Faint
49
U2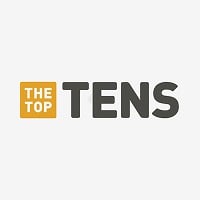 U2 are an Irish rock band from Dublin. Formed in 1976, the group consists of Bono, the Edge, Adam Clayton, and Larry Mullen Jr. U2's early sound was rooted in post-punk but eventually grew to incorporate influences from many genres of popular music. Throughout the group's musical pursuits, they have ...read more.
Their first albums were kinda new wave, but now they're just... poppy - Gruunge
50 Tubeway Army
PSearch List