Darren Lockyer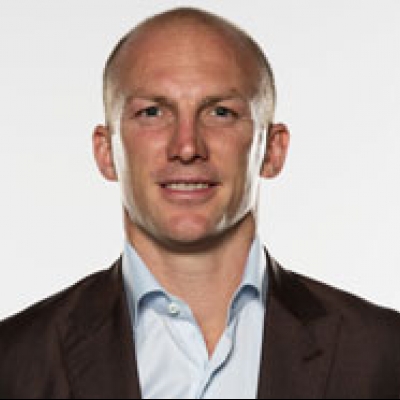 Uploaded by micahisthebest
Comments
Top
Popular
Newest
Most games played for Australia in history. Most games as captain of Australia in history. Most tries scored for Australia in history. Most games played in state of origin history including being captain of the most successful state of origin team in history. Most club games played in history ( and all of these records do not include super league stats). Only player in history to win two golden boot awards for the best player in the world from two different positions. Three time dally m fullback of the year winner and three time dally m five- eighth of the year winner. Two time dally m representative player of the year award winner ( winning from two different positions! ). Clive churchill medal winner. Provan summons medal winner. Rlif back of the year winner on two occasions. Ron mcauliffe medal winner. Wally lewis medal winner. Harry Sunderland medal winner. Etc etc etc etc etc etc etc etc So who do you think is the best player ever to play the greatest game of all?
Darren Lockyer is better the Andrew Johns, Wally Lewis and Clive Churchill combined. He is an amazing football player and the most capped Queensland and Austalian player of all time. He is the greatest five-eighth of all time and the most capped Brisbane Broncos player so why isn't he number 1?
Darren Lockyer is like the Michael Jordan of Rugby League. Statistically impressive & completely capable of playing any position in the back line and still dominate. I honestly can't think of any player with a better career than this man. Both offensively & defensively sound, he really is the complete package (with the heart to match). He should be number one!
Absolute freak. Often debated who was better out of this guy and johns, but the longevity speaks for itself. Was constantly referred to as one of the most dangerous players in the world for more than 15 years, and the best organizer the game will ever see. He could set up tries without touching the ball.
Migrated from fullback to 5/8. His statistics make him best ever, hands down. His legacy should not only be judged by his contribution to the Broncos, Queensland and Australia, but his clean record outside the game and his humble and faithful dedication to his team & the game.
From my state of origin experience Darren Lockyer was always the best. He always had a great game and when the broncos or maroons were in trouble you could always look at locky and he would be calm and would always have hope and would never give up. I wasn't around for Wally Lewis' era so I believe the best player is Darren Lockyer, Andrew johns doesn't come close to being a better player than the queensland maroons legend Darren Lockyer
Are people seriously rating Johns above Lockyer, Johns was an expert a waiting until the back half of a game when the players were tiring before coming in and stamping his mark on the game, Lockyer was always dangerous from the kick off
Look up what stats Lockyer achieved in his career compared to any other player in the history of rugby league and you will find that no other player did what Lockyer did in the history of the game and that says it all wouldn't you think -- this should end any arguments even before they start!
What is there about Darren Lockyer that hasn't already been said before? He is the consummate professional, a true gentleman of the game, captaining teams at every level to the highest tiers of success, and as such, is one of the most respected men in the game today.
Lockyer has the record for most records. Undoubtedly the greatest player of all time. Worlds best player in two positions says it all. Check his stats for reassurance if you like. Refrigerant number one in my list.
Darren Lockyer deserves to be higher on this list. Him not being in the top five is a travesty. Definitely better than Kimmorley and Peachey.
No one had the ability this man did yeah Andrew johns was good so is jt! But this man brings it to the next level he always stayed loyal to his club, never got into any trouble like Andrew johns! Darren Lockyer was the greatest to play our beloved sport and also had the best attitude! Pure heart and desire was put into every action on the field and off the field what a man and what a legend!
Wow johns shouldn't be at the top he took drugs, darren will always be number 1
King of rugby league best Australian captain led the maroons to their winning streak which has just reached 8 Darren Lockyer should be number1
Best stand off I have ever seen his kicking game is amazing and his ball play is amazing. Definitely deserves number 1
Greatest player the rugby league world had ever seen. Thanks for entertaining us with your brilliance and magic. You are truly special.
He orchestrated countless wins from two pivotal playing positions, undoubtedly one of the greatest to ever strap on a pair of boots
Lockyer is the best player ever. He is always backing up the players and keeping the team out of trouble. U never see him get tackles. Johns doesnt compair
Darren Lockyer is the best. He is strong mentally. I don't see Andrew Johns having a statue. GO DARREN
this is crazy . Andrew johns should'nt be at the top , it should be Darren Lockyer. his also better than andrew ettinghousen
Always looking after the team, a genuine, good man, never drunk or fought just an amazing footballer.
Arguably the best player of all time. He epitomizes what it is to be a team man and still has respect for the opposition.
Never rush up on Lockyer if you left a gap he would make the most of it ALWAYS run up in a line on Darren that is my reason for thinking he is the best
Best sportsman ever. The complete champion
Achieved many things yet a small body compared to many league players... Encouraged many that size does not matter..