Top 10 Things to Buy with $100
The Contenders: Page 2
21
A Chinchilla
Chinchillas are fun and provide years of great companionship. My chinchilla has proven to be responsible and helpful in many ways, last year she helped me discover thousands of dollars in tax write offs that I was able to use to buy her a new collar
Chinchillas are awesome and that can crawl up your sleeve and it feels better than seeing you've just gotten 100 dollars
I just voted for this because...I don't know - CharCharBinks
What IS A CHINCHILLA?
V 6 Comments
22 Groceries
23
Jewelry
This is a waste of money. Do something productive with your money
Maybe you should pay to go to school first...
It is cool but don't wast your money
Who doesn't want to glam up a bit!
V 3 Comments
24
100 Things From the Dollar Tree
I love the Dollar Tree they always seem to have something I like in there.
Stock up on your tooth paste, tooth brushes, snacks, microwave meals, and some other necessities from dollar store. Make that dolla holla, and get ballin' on that budget... My man.
Actually about 94 items, considering you have to pay taxes, unless it's tax free. - Crysis
Because u can buy it and sell it for 2$ each and then u have 200$ right?
V 9 Comments
25
Guinea Pig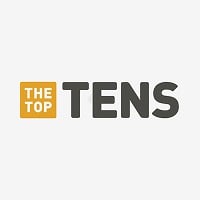 The guinea pig, also called the cavy or domestic guinea pig, is a species of rodent belonging to the family Caviidae and the genus Cavia.
It is so ture I bought one and it was the best thing that ever happen to me
Yeah! they are little fluffy things that just sit there and make squeeky sounds they are so cute
Guine pigs that are so cuddly and cute and good for kids because there small
Great Pet
26
Hamster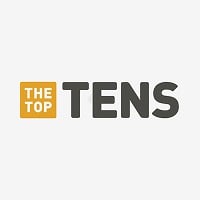 Hamsters are rodents belonging to the subfamily Cricetinae. The subfamily contains about 25 species, classified in six or seven genera.
Buy a nice hamster, cage, bag of food, and give him/her love and you're good to go you never know he might be your best friend!
I used to have a hamster. His name was Lucky. Cutest little thing ever. I loved how he would rub his hands over his face so adorably or shred paper and stuff it in his cheeks. He died a couple years ago, because hamsters really don't live that long. But the time I did have him was awesome. Get a hamster, they're cute, fluffy, and surprisingly smart. - Discord
My mom wont let me ;_;
I want it
V 10 Comments
27
A Television
I love wacthing T.V.
28
Condoms
I buy a lot of this ha ha ha ha.
ha ha ha ha ha ha ha ha ha ha ha ha ha ha ha ha ha ha ha ha
PLease vote yes if this is true Because come on guys, who has never use one of this babys
Practice safe snacking use condiments
Well now that my girlfriend and I broke up I may actually get to use some of these!
But only trust either trojan or durex not the other stuff.
What the hell
V 12 Comments
29
Toys
If you are a kid like me this was the better option than drugs or thongs. Laugh out loud! The best toy to buy is Monster High. To me anyways. So that's my opinion. :D
Kids love toys I mean who would not want to have a toy
Yes. I love toys. I have no idea why, I'm 12 and I still love toys. I like LegoS and plushes of video game characters. I already have Pikachu, Link and I'm getting Conker the Squirrel soon. TOYS RULE - Discord
lol
V 7 Comments
30
Media Player
Please put me on the quote thing
Don't YOU MEAN A PHONE?
31
1,500 Ladybugs
I had a little extra money so I got 1,501 ladybugs. These creatures are the greatest thing I have spent my money on. Other then the naughty bugs, Sometimes they leave some droppings in my hair or shirt. Other then that great purchase!
The only lady you can get
You could spend your money on this.
Bruh, where the fac did Jimmy come from?
V 6 Comments
32
SAT Books
To increase your sat scores very useful actually as long you use the books though
I buy $1 apps for improving my SAT scores not $40 books, it has a better value for money and it actually makes me do something constructive on my phone when I don't have Wifi. - yatharthb
I have bad grades and I don't care
V 2 Comments
33
Gaming Mic
So you can flick people off online
Do you mean flip
WHY WORLD WHY!?!
34
Theatre Tickets
Fun way to spend time with family and friends and on a rainy day! Whats better then eating popcorn and watching an awesome movie!
V 1 Comment
35 Movie Props
36
Candy
American candy Japanese candy british candy yum you should buy loads of packets of nerds yum
V 2 Comments
37
Popcorn Maker
I have a popcorn maker. But you it costs less than $100. - cosmo
V 1 Comment
38
Plants
Hi I love plants I am going to have a secret garden.
"Special kind of plants"
In a secret garden, or in the middle of a corn field...
39
A Piercing
Never, My mom keeps saying, "your getting older, if you want to get your ears pierced..." You can never get rid of it!
You think my mom will care if I pierced my penis?
Yes because it lasts for as long as you take care of it and you won't end up throwing it away any time soon. I'm 13 and I've had my first and second piercings and it's totally worth it!
Yes if you want one do it
V 3 Comments
40
Long Board
Tried it once, and I hated it. It was terrible. Gave it a second run though, and BAM! I was in love. It absolutely blew me away. It still does, to be perfectly honest. I find that every time I step onto the board and carve down a huge hill, I'm filled with both a generous adrenaline rush, and more then that, I'm filled with pure happiness. I'm never more in the moment then when I'm going down a hill. The amount of focus you gain from getting better and better, the improvements in balance, the work out that comes with it, and the memories made make this a good decision on any persons part.
my friends keep talking about these things there better then a normal skateboard there faster and better on turns and makes you glide longer then a normal skateboard maybe il get one I was checking website to see what to buy well anyways good luck
I Got a longboard for my birthday... Fell in love with it immediately... I ride it every day and it never gets boring, there is an endless amount of cool tricks and they are really fast I rode a mile straight on a hill that barely goes down at all
Yeah with $100 you can get a cheap offbrand longboard and be cool by showing people that you're the biggest poser fag in the world
V 7 Comments
PSearch List
Recommended Lists
Related Lists

Top Ten Things You Would Buy First If You Had Infinite Money
Top Ten Things You Shouldn't Buy
10 Things You Should Never Buy Used

Top Ten Crazy Weird Things You Can Buy On Amazon
List StatsUpdated 23 Aug 2017
7,000 votes
204 listings
11 years, 224 days old

Top Remixes (20)

1. iPod Shuffle
2. Clothes
3. Computer Upgrades
kanevaughnrocks
1. Clothes
2. Books
3. Music
BlueDiamondFromNowhere
1. Food
2. Clothes
3. Shoes
BKAllmighty
View All 20
Posts
Lop-Sided Philosophy: Money
PositronWildhawk
Error Reporting
See a factual error in these listings? Report it
here
.