Top 10 Worst Video Games of All Time
The Contenders: Page 13
241
Gigolo (Atari 2600)
Where did the guy at Atari meet the Guy that wanted to make a game about prostitution.
V 1 Comment
242
Tattoo Assassins
2196 fatalities, zero accounting for taste
V 1 Comment
243
Angry Birds Seasons
People who suck at angry birds probably put this here
Who putted it here?
I LOVE THIS GAME
HATE IT I HATE ANGRY BIRDS SSSOOO MUCH!
244
Angry Birds Space
How about "Angry Birds Ice Age" & "Angry Birds Mario"? Also, Angry Birds (Archie Comics) would work very fine.
Angry Birds: Resident Piggy was good. Same with Angry Birds Explode, directed by Michael Bay.
What next, Angry Birds Canterbury Tales? Angry Birds Zwuntripitrycrapizazz? Angry Birds Mortal Kombat? Angry Birds Dracula? Angry Birds Rainbow Of Doom (made by Laughing Joking Numbnuts and full of LJN rainbows)?
245
Steel Diver

246
Donkey Kong Country Returns

For the person that constantly complains about games sucking because Mario didn't appear, SHUT UP!
Can you please stop saying this game sucks because Mario didn't make a cameo in it? Yes DK: country returns is hard, but that doesn't mean you dirtbags have to complain. It has amazing graphics even though it is minor old, and all the levels had diffrent objectives (sometimes). I don't mean this should go on top ten underrated games but this shouldn't go on here. All you are is a big SM fan and please, JUST SHUT YOUR MOUTH AND STOP BEING SOME JERK WITH NO TASTE IN GAMING.
Any Mario game sucks
Yeah! I mean, who would want to play a kiddie game when we could play WONDERFUL crap like "Call Of Duty"? - DCfnaf
THIS IS NOT A Mario GAME. NOT COMPLAINING ABOUT IT NOT HAVING Mario AND IT SUCKING BCOS IT IS A Mario GAME. IT IS NOT!
V 2 Comments
247 Miami Vice (2004)
248
Donkey Kong
Donkey Kong is classics. You're in the wrong list!
Whoever put this here is probably a whiny baby who can't win a round. Expand dong.
I will throw barrels at who added this.
You posted in the wrong list. - letcreate123
V 2 Comments
249
NBA 2K16

I never liked this series. Why? Well why can't you play basketball in REALITY!? Or just watch it! I mean couple games can be alright but nearly 20 games!? This series is pointless just pointless. - spodermanfan1000
2k16 is the bomb
251
Star Wars Rogue Squadron III: Rebel Strike

252
Nom Nom Galaxy

253
Ice Age 2: The Meltdown (GameCube)

V 1 Comment
254
Batman: Dark Tomorrow

The reason why this game is so bad is because it ran out of time and it could not be finished enough. For shame...
Now this batman is pretty bad well at least it wasn't titus that did this, but the game kinda resembled them. - htoutlaws2012
Why Can't This Game Be Higher Than Arkham Origins? - VideoGamefan5
An Absolute Piece Of Junk, 1/5 - VideoGamefan5
V 6 Comments
255
Star Fox Command

This is the worst game I've ever played I can't believe I wated my time and money on this game yhis is terible
Why is this game on this list star fox is awesome
256
Angry Birds Star Wars

Does every single little thing on the planet have to revolve around Star Wars?!
Does every little thing on the planet have to revolve around ANGRY BIRDS?! That's the true question...
The answer is yes.
I LOVE THIS GAME
257
Batman Begins

Are you kidding. This is actually a great game! - DarkDragon_492
This is a game?
I HATE IT SO MUCH BUT IT'S NOT WORSE THAN THE DORA GAME
ONE THIS GAME SUCKS BUT THIS GAME YOU KILL MORE THAN THE JOCKER ITS GREAT BUT ITS JUST SUCK
258
Crazy Frog Racer

Why did they make an annoying advert/ringtone into a game. The Crazy Frog was one of the worst things of the 2000s. I remember the original crazy frog, you would say "frogs don't have a willy" then they took it away but it stayed around and made a stupid game.
There was a game based on this guy?
Apparently better than Dora and our lord and savior's game, shadow the hedgehog
Wait, First A Game About 50 Cent, And now ABOUT THIS? , What's Next? , JB: The Game? - VideoGamefan5
V 6 Comments
259 Defense of the Ancients
260
Mobile Legends: Bang Bang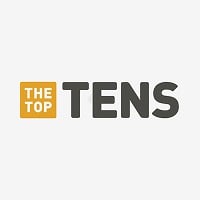 Please get this game on the top. It insults me how this game is popular despite it's existence being a literal copyright infringement. Montoon is such a lazy dev that this game is borderline asset flipping. - YourWaifuSucks
I'm tired of seeing their ads all over YouTube (on mobile). - Drewman1211
This thing is the worst game ever. Plus it is a rip off of other games like LoL.
Seriously this game doesn't deserve to be in the app store
PSearch List
Recommended Lists
Related Lists

Best Video Games of All Time

Most Disappointing Video Games of All Time

Weirdest Video Games of All Time

Top Ten Cutest Video Games of All Time
List Stats
9,000 votes
1,692 listings
9 years, 87 days old

Top Remixes (123)

1. Superman 64
2. E.T. the Extra-Terrestrial
3. Big Rigs: Over The Road Racing
evil7

1. Big Rigs: Over The Road Racing
2. Action 52
3. Superman 64
PeterG99

1. Action 52
2. Big Rigs: Over The Road Racing
3. Bubsy 3D
simpsondude
View All 123
Posts
If You Voted for Minecraft You Ought to be Ashamed
visitor
Megaman X7: Random video game review
visitor
WonkeyDude98's Formal Rage: Batman: Arkham Origins
WonkeyDude98
Please stop voting for Undertale.
xandermartin98
Scarred For Life: Sonic Boom Rise Of Lyric
Ultron123
Angry Outlaw #31 Custer's Revenge Allegations
htoutlaws2012
Error Reporting
See a factual error in these listings? Report it
here
.