Indonesia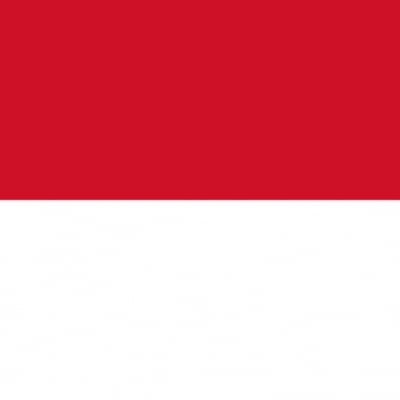 Found on wikimedia.org
Info
Indonesia, officially the Republic of Indonesia, is a country in Southeast Asia. Ruled by the Dutch for over 300 years and Japan for 3 years and 6 months, the country gained independence in 1945, or exactly in 17th August 1945. Jakarta is the capital city, located in the island of Java. Major languages ...
read more
.
Comments
Top
Popular
Newest
The biggest island country.
The most diversity in ethnics groups.
The most diversity in foods
The most diversity in flora and fauna
The only republic country in the world which has several kingdoms in it
The only country in the world with most active volcano
The country where the original BATIK comes from
The country where the original GAMELAN comes from
The country where the original TARI PENDET comes from
the country where the original RASA SAYANGE comes from
A MUST VISIT country before you die! - sangprabv
Damn, I went snorkeling there and the sea is just beautiful! So clear! And the fish are so pretty! Now every time I go snorkeling in another country, I get disappointing every time because it's not as beautiful as Indonesia and the colours of the fish are so dull. Of course, the food is delicious there too and I really love walking around and seeing the street markets. The temples are really cool to visit and and there is a lot of tourist attractions. Definitely one of the best Asian countries in the world no scratch that, the best COUNTRY in the world, after that is Thailand, then Japan. What can I say I love Asia.
I'm Australian, and I know our country has had problems with Indonesia in the past and everything but to be completely honest with you I don't even know why these problems come up. I have been to Indonesia before too see why people say that this place is a place that you shouldn't go is very sad. This place is such an amazing country full of the nicest people in Asia. I know that this country is not very rich but who wants to be rich when you have a country full of nice people.
That's not the only reason why I like Indonesia another reason is because Indonesian food is very delicious probably the best types of food (better than the Australian food anyways) and their fruits is unique too, like the durian and the sour sop they look strange but quiet nice actually and so is the Mangoes They are damn delicious and Sweet. And I was also staying in a nice hotel with great accommodation. Another major reason why I recommend this place is because the stuff there is just so cheap, Very, ...more
Indonesia is the best Asian countries! Indonesia like a wonderland!... Food? Island? Beach? Mountain? River? Forest? Culture? Music? Film? Fashion? History? Military? Gold? Animal? Plant? Smart Student? Friendly People? And many others! I can't tell you more, because everything there in Indonesia (just fact)
Indonesia is the true UNITY IN DIVERSITY...
You can experience so many things in this archipelago...
In this country you'll find thousands culture and uniqueness of every region.
Believe it or not, it is only in Indonesia, a place where you can find hundreds race in one country. And one more thing, all of them are originally Indonesians, not immigrants.

So, don't miss it.
Come and visit this country.
Trust me, you need more that half of your life to explore every beauty spreaded in a piece of heaven on earth called INDONESIA
For starters, Indonesia is a very large country, and it's the biggest island country in the world. It's also home to an abundant of fauna and flora that are spread everywhere, and call this country their home.

And don't even get me started on all of the tribes and culture this country even have. Each of those tribes or people group, has their own unique language, way of living, traditional clothes, food, and cool looking houses that are influenced by the nature of the surrounding area.

All of those combined, you basically got Indonesia. A country that is so diverse, that it can make you confused on how all of these people ended up in one country.

This country still has problems that it has to tackle, both from inside and outside the country. But I believe, if the people work together as one, and have a positive view on the future, this country will surely be one of the greatest country in the world.

I believe in you, Indonesia.
One of the least isolated countries of Asia. It's beautiful and relaxing. It has a lot of beautiful places and there are very nice (and awkward) people. And what I mean with not isolated is that countries like Japan tend to create their own world where they invented the whole world again. Indonesia is way more relaxing and stands open for changes and the world.
Love This Country. It has all the qualities all good country have!.This Should Be definitely be in the top 10. The people and the view is amazing and don't get started about the delicious food that they have even the street food is sensational. We went hiking the mountains or hills I should say were quiet challenging but you forget that your tired when you look around and you see all the beautiful nature around!. And the beaches are also a must place to visit there are more reasons why this country is good but this is my major reasons why Indonesia Is #1. GO Indonesia!
Certainly the best country in Asia great beaches probably the best beaches in the world great people, Nice people a really diverse country you must be weird to think that Indonesia sucks great exotic food and amazing hotels and home of the famous BINTANG BALI the best beer product ever made... so definitely the best country not just in Asia but even maybe the world Indonesia#1 for the win (FOR THE WIN)
Indonesia is simply the best country in Asia the beaches are just amazing the best in the world. I have only been here twice and have fallen in love with it wish I could come back. the hotel is also very nice they have very great accommodation and at cheap prices. Great people and great food. The food are very delicious while the restaurant is very good. The people are very funny and friendly. Want to come back!.
Indonesia is one of the best place in the world, they have one of the most friendliest and hospitable people on earth! They also have awesome beaches, marine parks, great wildlife, culturally diverse and are very interesting country to be on!
Indonesia is the best. Most of people around the world wants to visit Indonesia and they are amazed with Indonesia's beautiful country.
The most beautiful place I 've ever visit! The great views, the nice people, you can discover all the surprised thing in Indonesia
We went to Bali and will never return - had food poisoning on second day and was bed ridden. YES, followed all the tricks - only drink bottled water, brought red cordial for upset tummy but still got the bug. People are friendly but "what's in it for me? " was our experience. Once we were being pushed to take a taxi to visit this apartment that is being build and sold to foreigners. My hubby got upset and raised his voice - we have no plans of going back to Bali.
For now, no country sees Indonesia in a very positive way but soon, in the future it will be the world's leading country and once again becomes the tiger of Asia, even the world
Beautiful woman, beautiful country, beatiful traditions, the most diversity in the world, etc.
Indonesia is the most unique countries in the world. Got a lot of race, ethnicity, and language. If seen from the history, during World War II, countries that want a lot of countries Indonesia, such as Portuguese, Spanish, Blanda, UK, and Japan. - arismunandar
Indonesia Is The Best For The Best and Always Best :---)
LET ME BE HONEST Indonesia IS JUST AMAZING, NO WORD CAN DESCRIBE IT IT IS A VERY COMPLEX COUNTRY FULL OF VERY INTERESTING THINGS AROUND IT. I WENT THERE ONCE FOR A TRIP AND FOUND IT VERY FUN AND ENJOYABLE I STAYED IN THE BEST HOTEL EVER.

I KNOW THAT Philippines IS CURRENTLY NUMBER 1 BUT Indonesia SURELY CAN BEAT THEM. SERIOUSLY THIS COUNTRY IS GREAT

THE BEACHES ARE AMAZING
Gili islands, seminyak, pantai trikora and banda islands just to name a few there are very great beaches out there

THE FOOD IS AMAZING
I went to this one local restaurant and I swear it was the best restaurant ever.

The view is great
As I checked in a hotel I could see the view outside my window was just breathtaking, especially in the sunset you could see the orange is coulour you feel like you're in heaven,

THE PEOPLE IS GREAT
Indonesia is such a crowded place some people might take that as a bad thing but I think its very cool that there are a lot of people there. ...more
A place that you can find everything you want it. But sometimes people didn't know Indonesia. People from other country know Indonesia as bali
Saya cinta Indonesia :) If you come to Indonesia once time then you'll fall in love forever.
They have really good foods. And the people, they are nice and friendly (well, most of them). I love their cultural diversity, they just uniquely interesting for me.
Indonesia is the food paradise not only that price is cheap compared to all, tour guide needed because the citizens are not familiar enough speaking English. Very nice place
Indonesia has many beautiful place, mountain, lake, beach, etc. The weather is good. You can see (for about 33) different culture, traditional custom, food, language, etc.
Everything in here is so cheap! You can buy all things here... There are lots of cultural varieties with specific differences in all over it's place too. Different clothes, traditions and culinary are also available, and the people are nice! You'll welcomed anywhere anytime here ^^