Pakistan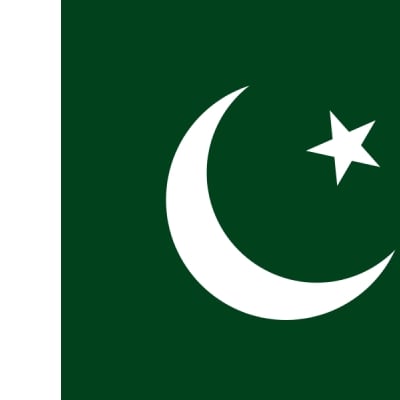 Found on wikimedia.org
Info
Pakistan was established in 1947 and is located in South Asia. Islamabad is the capital city of Pakistan and is known as the world's second most beautiful capital city. Karachi, Lahore and Peshawar are other major cities of Pakistan. Urdu and English are official languages of Pakistan. World's second ...
read more
.
Comments
Top
Popular
Newest
Pakistan is the most beautiful country, I must say. With worlds highest mountains, lofty peaks, lush green valleys, diversity of cultures, Colorful festivals, delicious cuisines, flavor's from all over the world, One of the worlds best Army, patriotic nation, Strong and powerful Personalities, Worlds most poetic language URDU, Worlds top National Anthem, Best agricultural country, Best irrigation system, Worlds highest polo ground, Top in Sports goods production, Fantastic 5 star hotels, restaurants, Huge shopping malls, Freedom for everyone, Best drama industry, Best music bands, Healthy lifestyle and the most loving people, it is really a number 1 place for me.
Pakistan is the only country in this world which was created for Islam.

Pakistan has the World's Largest Salt Mine

Pakistan has the World's 2nd Largest Coal Reserve

Pakistan has the World's 3rd Largest Gas Reserves
Pakistan is a beautiful country with beautiful people and amazing music. Plagued with illnesses like terrorism and high rates of corruption, hides the fact that some of the most breathtaking and naturally beautiful places lie in Pakistan. Apart from K2, the second tallest mountain in the world, Pakistan is also home to various landscapes like amazing mountain ranges, wonderful valleys, some of the largest desserts and the largest deep sea port. The beauty of northern Pakistan can not be described in words you have to see pictures to know. Pakistan also has some of the most good looking people ever born and probably the best musician to have ever lived. An example of our music can be heard at Coke Studio Pakistan though Pakistan was making music way before that. There's are many more things that can not possibly be said in this one comment
Born and raised in pakistan, yes I know its a poor, war torn and corrupt country to many westerners but the truth is its people are hard working, the country has a strong potential for development and its culture and natural beauty is vast and rich!
I love Pakistan
I am in another country
But
My heart
My life
I think
My pleasure
My soul.
I've Pakistan
And I'm proud
I'm Pakistani I mISS yOU pAKISTAN
Culture is Rich, Weddings are world famous, Food is Delicious. Hospitality Awesome. Northern areas are Worth visiting. Pakistan is very rich and vast in culture and traditions. Culture, customs and traditions of Pakistan comprises a lot of cultures and groups. Being a historical country which dates back to thousand of years Pakistan has adopted many cultures and traditions from time to time. Even many tribe can be seen in tribal areas where life is same like hundred year before. But in cities people are going with modern age and technology. Different cultures and traditions can be seen after every
Kilometer, every corner.
Only one country of the world who achieved independence with great hardwork and sacrifices without the help of other state of the world...
It is most beautiful country in the world. I believe the truth is our people are hard working, the country has a strong potential for development and its culture and natural beauty is vast and rich. K-2 is the second highest mountain in the world. Pakistan has many mountains and I visit many montians but they are awesome places.
Pakistan
because of its culture
everything is just perfect for anyone living here
there are many rumors about the country
but telling you the truth its really good to be here
I think Pakistan is rich with natural beauty. Once a tourist come here would like to come again and again but my country's image is so spoiled by some terrorists that everyone hesitate to go there I am sure if america and india stop their criminal activities to spoil my country everyone will like to visit Pakistan and admit that its the most beautiful country of the world.
In upcoming years it will be included in v rich countries mark my words just within 5 to 10 years it is developing v fast it is really rich with mineral resources like petrol natural gas and gold and steel iron and salt and its been one best economic performer in last year..it is really beautiful country it has ever thing to see if you visit northern part its amazing and if you see punjab its historical cities but its amazing experience for me there. And it is a nuclear power so it is v powerful country...you can see homeless people in this country either like in Malaysia and thiland
Pakistan is a very beautiful country and their is very good rules and people of Pakistan was hard workers
People are nice... They work hard. It may not have peace like other countries but people still live their life and every single day work hard to see another day and make their family happy. They do what they decide to do nice to people either they belong their or not.
Even though Pakistan is facing lots of problems it is the best country in this world... Proud to be a Pakistani
If you compare your country with India it means India is best. And one more you are good only because sometime it is the part of India
I m Pakistani.. I love Pakistan Pakistan is the most beautiful country in the world...
PAKISTAN IS VERY BEAUTIFUL.
TERRORISM IN PAKISTAN JUST DUE TO RAW, MOSAD AND CIA.
PAKISTAN IS A VERY PEACEFUL, LOVER AND HOSPITALITY COUNTERY.

Its the best country I believe. It should be on the top. It is enriched with beautiful physical features and its people are also hard working and brave. Its traditions and culture is famous all across the world.
Really beautiful sides with brave people in the world. Love it
Full of natural beauty. Pakistani people are very hospitable and they have rich culture. Pakistanis are very hardworking and brave.
Pakistan is a beautiful country with many beautiful places such as K2 ranges and many more. The people of Pakistan are very kind, hardworking, sincere and brave. Pakistan Army is one of the most powerful armies in the world and they are doing great in restoring peace. It is a well deserved nation and has a huge potential to develop it self.
Full of terrorists but apart that they seem to have nice planes
Pakistan the land of savage mountains, great nation facing small number of notorious terrorist. Love the northern areas. Love from Austria, Tim
Most beautiful people had found in my Pakistan and mostly people seem like a white people cause of there white skins
If u are a Pakistani or an Islam, you could safely manage life there, Else I strongly recommend you to visit this place with black cats. If you are a person who is marching towards your life's end... Please book tickets to this place. No safety but a very beautiful place and people are good. Its very pity that even they are suffering threats. Kind and helping citizen but harmful terrorists polluting the country.
Related Lists
Top 10 Coke Studio Pakistan Renditions
Top Ten Best Administrative Units of Pakistan
Best Online Shopping Sites In Pakistan
Top Ten Motorways In Pakistan