Top Ten Calvin and Hobbes Characters
gunsnroses44
The Top Ten
1
Hobbes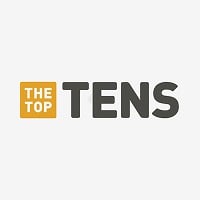 Hobbes is so underrated. He had all of the better lines and moments, he's smart, funny and sophisticated. He deserves to be the best character in Calvin and Hobbes. - brookeloveslotr
Well, no arguing. With all the balance of philosophical insight and hilarious one-liners, Hobbes clearly outpaces anyone, even Calvin himself.
Hobbes is the best! The reason I like him better than Calvin is because he isn't as obnoxious.
I would love to know someone like Hobbes.
V 5 Comments
2
Calvin
Calvin is the best character! He's funny and great! And I'm against Dad, Mom, but I HATE Susie the most!
Calvin is a fun, crazy, energetic kid who loves his buddy Hobbes and they go on so many adventures.
Way better then hobbes most funny intelligent six year old of all time
Calvin can be a jerk sometimes but he is easy to like because he is fun.
V 2 Comments
3
Dad
Although lanky, he's hot. His big nose & Luigi-like personality can actually rival Mario.
How tall is Calvin's father? Is he 6'0" & at a weight of 135 pounds? He appears to be lanky for a man & any adult.
Always outdoors at miserable times or in miserable weather
"Being cold builds character." - IcetailofWishClan
4
Mom
She's sexy. If only she worn her hair in different styles. Other than that, she'd be a speed-based Olympic athlete. I'd let Tails from the Sonic franchise bang her a lot of times.
Why does everyone think all the characters are sexy? Mom, and Roslyn are sexy, and Susie and hobbes are cute, they would make a great couple! Dad and moe are downright ugly
I only read it for the humor. Not how sexy a character is. - PanthersFTWpatriotsFTL
She'd look sexy in a JassyCoco design with her head design used for the current Calvin & Hobbes strips.
5
Susie
She is sexy. Also, she is Calvin's answer to Mario's Wario/Princess Peach.

Susie deserved to be in the Tricksters Story in the Vsncouver, Canada/Seattle, USA 2028 Summer Olympic Games alongside Waluigi & his rival, Dr. Eggman.
6
Mrs. Wormwood
She needs to wear other stuff than a dress.
V 1 Comment
7
Rosalyn
Rosalyn is sexy & she could even rival Princess Daisy & Sonic the Hedgehog. Also, she'll be a stamina-based Olympic athlete.
Rosalyn is awesome, she is the only person Calvin fears.
Imagine Rosalyn in a bikini or completely naked having a JassyCoco body design standing at 5'10".
8
Moe
He is tall for his age & needs to kidnap Princess Peach.
V 1 Comment
9
Spaceman Spiff
He's sexy. Also, he needs to come back in the newly conceived Calvin & Hobbes compilation "It's an Epic Universe" whereas most of the strips are random crossovers.

9/10 stars for Calvin & Hobbes.

None for Archie Comics & it's spinoffs.
This guy needs to be higher up on the list. No question.
V 1 Comment
10
Stupendous Man
Stupendous Man is sexy. He needed to continue after the Homicidal Psycho Jungle Cat strip where he had to regive his Stupendous Man mask.
V 1 Comment
The Contenders
11 Principal Spittle
12
Captain Napalm
He's sexy. If only he were back.

Calvin & Hobbes will have new comic strips by its 30th anniversary.
13
Amy
If only she were used.

Sonic the Hedgehog's Amy Rose is like a younger sister to Sonic the Hedgehog.
V 1 Comment
14 Tracer Bullet
15
Dinosaurs
They should be in the top 5, especially if it were Calvin being a dinosaur.
16 Binky Betsy
17 Mr. Bun
18 Safari Al
19 Doctor
20 Goody-Two-Shoes
21 Calvin's Duplicate
22 Alien
23 Uncle Max
BAdd New Item
Recommended Lists
Related Lists

Best Calvin and Hobbes Story Arcs
Reasons Why Calvin & Hobbes & el Deafo are Better Than Babymouse, Arnie the Doughnut & Geronimo Stilton
Best Calvin And Hobbes Quotes
Best Calvin and Hobbes Strips
List Stats
23 listings
8 years, 231 days old

Error Reporting
See a factual error in these listings? Report it
here
.