Davao City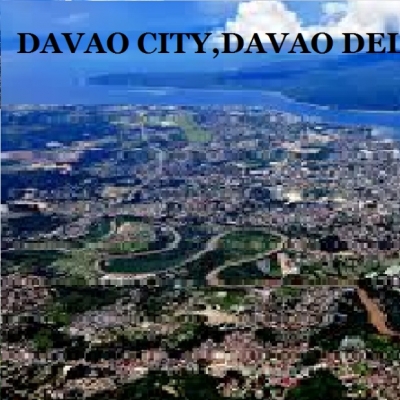 Uploaded by valentinecapute
Comments
Top
Popular
Newest
Yes I vote for Davao as one of the safest city in the Philippines. The crime rate is low.
Taxi drivers are well monitored by the local government. I noticed when I was in Davao and hired a taxi from Davao International Airport, one of the man handed me a paper to write on regarding the behaviour of the taxi driver and the fare he asked. Of course on that piece of paper, information where to send is included. It is really amazing. The taxi drivers could not charge as what they want.

Whereas when I was in Cebu City and hired a taxi to Cebu International Airport, I could not imagine the taxi driver asked me three hundred pesos. I didn't pay that much when I arrived. I was so frustrated but I have no other choice but to pay.

I noticed the streets in Davao City are clean.
I am hoping the local government maintains Davao City. I am really looking forward to my next visit on Sept 2014.
Yes the surrounding places of Davao City say not really safe but its up to the ...more
You've got it all when your in this city. no more, no less. A blessed and peaceful place. there could be no other sweeter place than this. God bless more DAVAO city!
Most disciplined people, lowest crime rate, cleanest potable water, fruit basket of the Philippines (almost all kinds of tropical fruits are abundant all-year), cleanest and greenest highly urbanized city, Sophisticated traffic management and equipments, Enviable waste seggregation and disposal system, Most stable supply of power or electricity (be it Geothermal, From the national grid, stand-by power barge, and even coal-powered plant. ), Ready supply of construction materials with the presence of Steel Plant, Cement Factory, and Aggregates, Most effective and the Best Local Govt. Unit (tell me who can beat a "Duterte-style leadership? ", a good number of educational institutions like universities, modern hospitals, clean public markets, international standard Sea and Airports, blessed with Nature's richest and Attractions from the sea to inland to highland, richest city outside metro manila, categorized as the most liveable city in the world, having Visionary leaders of the City ...more
I was born here and (except for some years where my family and I lived in some parts of the country), I have been living here most of my life. I witnessed how our city progressed from a quite sleepy town to a bustling one. I saw the problematic years of the 70's and 80's, where the city struggled with peace and order issues. I have experienced some failures the city had to face with regard to poor leadership. There was a time when the city was in turmoil, when it was just scary to pass by some streets, uncollected trash here and there, snatchers preying on women's valuables in broad day light. Where wearing your baubles or trinkets were not advised and taxi drivers got robbed off of their earnings and worse, got killed in the process defending themselves. Where NPAs wreaked havoc by leaving even in churches sacks with severed heads of their victims, every so often. Drug pushers and drug users were a plenty and a constant problem to the police force. Some incidents of massacre of some ...more
Davao was recently named the 4th safest city in the world due to its low crime rate. It is the 4th most populous city in the country and the 5th richest. With its unique emergency response system, you can call 911 in whatever situation you are in. The city is known for its tight security and strict implementation of the law. It is also known to be the "Fruit Basket of the Philippines", from the exotic durian and mangosteen and to one of the most exported product of the Philippines, banana, you will find it here. Davao is the regional center of Davao Region and the de facto capital of Mindanao due to the presence of many government agencies and top corporations in the country. Some countries have also put consular offices in the city just like Czech Republic, Indonesia, Malaysia, Japan and Palau. The US embassy also opened a virtual consulate operated by some universities in the city.
Davao City, is one of the most livable city in Asia, and a very low percentage of crime, not only typhoon free but also never been visited a typhoon or any great disaster, one thing in Davao City, it has a very delicious and a very cold clean water,
I've been in Davao, believe me this is the best city in the philippines, it caters all you need, absolutely!, I can define Davao City as the city of Paradise... no doubt, it is...
I agree that Davao City is the best to live... this city has a lot of potential and opportunities, a very nature friendly city and a very huge city. I almost can't explain how beautiful to live here, I've been studying for almost 3 years and I experienced to live this kind of city.
Davao City is simply fantastic. A truly livable and nature friendly city.

"avao City is ranked no. 5 among cities in Asia with better traffic flow based on vehicles per kilometer of city road. The DPWH is also preparing the Master plan for the Expressway Tagum City - Davao City - Cotabato City. " WIKIPEDIA

"The DPWH is now proposing to build the Tagum-Davao City-Digos Light Rail Transit, which will be the first in the entire Mindanao island; and the construction of the Davao-Samal Bridge, which will be like the San Francisco Golden Gate Bridge in the United States, to begin in 2017. " - WIKIPEDIA

DAVAO -- The only Philippines city included in the Top 100, Davao City placed 87th in the list of fastest-growing cities and urban areas in the world.
The World's 87th Fastest Growing City... And one of the world's best Mayor! Livable City in the country 'because its a typhoon free, low crime rate, clean and green, clean water, honest taxi drivers, 911 Rescuers, IBM's Smart City and you can walk even at night while using your phone... Life is here...
Yes that is so much true...
Why?...
Because I lived their...
And it is a very peaceful city...
So much many wonderfully sight's
And it's economy is starting to step up higher potentials..
And it is a very clean and green city..
Why not visit here and experience the breath taking adventures,
Jaw dropping nature creation's; and feet stumping reactions!
This is the city where the government officials have the will to uphold the law. The city where landmark legislations were made AND were copied by other cities. This is the city where people are disciplined. There is no hype in Davao City, Everything is true...
Davao City is probably much younger than either Cebu or Manila either. But like a youthful lady, she whispers you softly with warmth and excitement. She is full of energy and vibrance and very promising as a young city. Her lovely white-sand beaches is akin to a young woman's skin that dazzles like gems when sun-kissed. She possesses a very sweet charm that invites a growing number of tourists and investors alike. Her simple laid-back ways of living invites many people from other cosmopolitan cities in north of the country to live and settle, and her growing presence in the country's list of most improved cities provides a gateway for other cities in Mindanao to also flourish and economically improve.
Exactly, it is the most livable city. No traffic, typhoon and smoke free.. you've got to believe it, go and visit the place.. with beautiful beaches and warm people around - pinkymartinez
It has the conveniences of an urban center and the slow-paced living of a province. It is city that celebrates both civilization and environment conservation... A city destined for greatness but still embraces the basics... A city where life can still be lived according to ones own pace and time can still be spent with family and friends rather than on the road of heavy traffic. Life in this city is like a breath of fresh air.
Davao the Best! Safest place to stay in Mindanao, has Good Officials.. Competitive in economic stability and tourism, the most progressive City in the Country now!
Nothing compares to this city I've been to many places in the PH, yet only Davao has a cool weather, freshest air even if it is a metropolis, warm and educated people most of all a thriving economy which give opportunity to people to live a bountiful lives.
Davao may not have the tall buildings as seen on Cebu or Manila but Davao lgu takes good care of its people. People-oriented governance is one of the many things that defines Davao City.
One of the best cities in Asia! Unbeatable Davao! Davao as the "King City of the South. " The 5th richest city in the Philippines and the riches outside Metro Manila
Jampacked city. A good balance of urban living and nature preservation. Leaders with strong political will and heart for its constituents. Maintained peace and order. Infrastructures and businesses both local and international are adding up through the years. Culturally diverse and cultural respect can be felt (e.G. kadayawan festival where the city highlights the 10 tribes that comprise the city and other icons of Davao). A city to live and die for. Madayaw Davao!
Best and has strong political will to implement laws and has good governance that only Davao City, if not the first, has been implementing and followed by the citizens all thru these years.. I would say the first also to use the biodegradable bags and eco friendly packaging even for food chains store like Mcdo, jollibee among others.. One of the cleanest city in the phils and having implemented the solid waste management laws that started at home, to barangays then to cily levels.. And effective May 31, 2013 it's for SMOKE FREE DAVAO CITY IN ALL AREAS except to your home and private owned vehicles where one can smoke... Hence, developments sprouting everywhere from malls, to hotels, to condominium units and residences of big corporations from Manila.. Besides, Davao City celebrates 2 significant events in a year.. I guess the only City in the Phils having 2 or more celebrations... In March as Charter Day as "Araw ng Dabaw" and in AUgust, "KADAYAWAN Festival - the king of all Festivals ...more
Davao City bears the same features the whole country has: the mountains like that of Benguet, Mountain Province, Ifugao, etc. Beaches like that of Visayas, and of course, the metropolitan area. Plus, Davao is very exotic, super different from the other places around the country.
Davao Its just really amazing. Its just like Canada! I've went their and it reminded of toronto. Its just, wow! Nice people, very beautiful houses, lotss of malls, there's no poor people. Its just like Canada, its also safe that's why it is still the 4th safest cities in the whole world! No crimes and every street are just so clean! Looks like people from this city are well trained to keep their city Safe, clean and awesome! I will definitely go back here with my family.. I also like the beaches across this city.. Love it, Best city ever!
Davao "LIFE IS HERE BUT crime ENDS HERE". A LIVABLE city, a clean city, a no smoking city, the fruit basket of the Philippines, the city of ROYALTIES, cosmopolitan city. The eco-adventure capital of the Philippines, a less crime city, NOTHING MORE, nothing compares, THE BEST city. Davao city LIFE IS HERE
I think davao is more progressive than cebu davao has manny buildings lots of tourist spots good people and low crime rate... You can see the beauty of davao... Manny years to come davao will be the, richest province in the philippines... And even one of the richest cities in asia,...