Top 10 Cities in the United States
The Top Ten
1
New York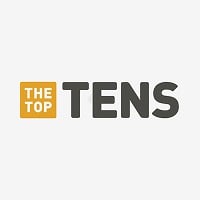 Not so sure about this. As my dad said, "New York is the biggest hick town in the country." - Khurxoc
Okay so people you think NYC should not have the throne of The Greatest City in The US? Well let me show you the reasons why NYC tops Chicago and LA. Okay, I am SO tired of people saying NYC is UGLY! First of all NYC is not the only City that is filthy. There are plenty of other cities including Los Angeles. And NYC filth was just in the 80s. Okay yes NY is expensive but it is not on the top ten list of the states that are expensive, but Cali is. We have awesome sports teams too. And seriously cool down with the mean people. That is not a good excuse. People from all over the world visit NYC so your saying the whole world is mean. Also we don't like southerners invading our personal space. Don't worry we hate you too! There are plenty of attractions about 200 something. Sorry Cali you only have 156. And excuse me don't say we aren't bad drivers Chicago! Let me put out a list for ya'. The bad driver list includes Louisiana, Mississippi, Texas, also Florida too. Sorry Florida, woo, I.. ...more
I live here, and I love it. But it's the worst place to go to school, I want to live in the suburbs! The schools are cooler, the people are more like the people in disney movies: The popular girls and boys, jocks, I love that idea! And then in New York, it's the annoying girls who want to look like they're insecure or something, the boys who claim they hate the girls, but talk to them anyways... I'm the only person who claims to not like those girls and stays not talking to them. So the city is great, but the schools stink
Everything about New York is amazing! The biggest city in the country, with about 8-10 million people, and it has basically everything you can ask for. The sports, musicals, streets, landmarks, and restaurants cannot be beaten, not even by Los Angeles or Chicago.
2
Los Angeles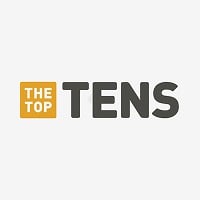 LA was the best city in the 70's. I love the new skyline. By 2023 it should be very impressive. Would love a couple of towers 2000 feet in southpark and 1370' on bunker hill.
L.A is the best forever! You can find so many thing there! Personally, I love the casinos and street racing. Amazing!
Actually, it's hard to chose the "best" city of the USA. I love America and I love all of its cities. But Los Angeles is simply the one I like most.
It's right next to Orange County where my grandparents live, and I love both cities.
3
Chicago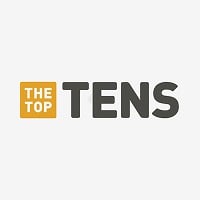 Chicago, officially the City of Chicago, is the third-most populous city in the United States. With over 2.7 million residents, it is also the most populous city in both the state of Illinois and the Midwestern United States. Chicago is considered one of the most important business centers in the world. ...read more.
Chicago should definitely be #1 New York is cool but WAY too expensive.Chicago has awesome sports teams with awesome fans. So many attractions and nice people, unlike New York where there are a lot of mean people and a lot of bad drivers. Chicago has amazing nightlife and good suburbs too. - Ajkloth
I think Chicago should have been number one because it has the the lights the nightlife the apts the house the downtown every thing. Plus Chi-Town is awesome for the sports and entertainment. Also it has like the best foods to try and I'm not just saying this because I'm from there.
Chicago IS THE BEST PEOPLE I LIVE THERE AND I WILL TELL YOU SOME ATTRACTIONS IN Chicago ONE IS THE HISTORY MUSEUM ALSO THE WILLS TOWER IS awesome! I've BEEN THERE AND LOOKED THROUGH THE CITY WITH A TELESCOPE. IT LOOK AMAZING! THAT IS WHY PEOPLE WHO ARE NOT FROM Chicago SHOULD GO THERE ANYTIME SO THEY COULD SEE HOW awesome Chicago COULD EVER GET IN YOUR WHOLE LIFE. BETTER LISTEN TO ME OR PEOPLE FROM Chicago TO SAY THIS IS NUMBER ONE OK?
If only Chicago had better leadership and was much safer but those are fixable problems, many fun things to do here, and it's fairly cheap to live here and the lights at night are cool.
4
Seattle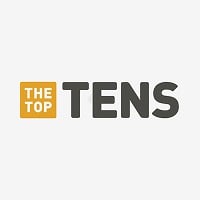 Seattle is a seaport city on the west coast of the United States. It is the seat of King County, Washington.
I Went To Las Vegas, Los Angles, Portland, And San Francisco. I Like Them All, But Vegas Is Hot Even In Night, Los Angles Is Filled With Garbage, Portland Is, Pretty Much Too Simple, And San Francisco Is Pretty Steep. But I Like Seattle The Most. I Know It's Rainy Weather Hogs It, And It Is Steep, But I Like The Space Needle, The Growth, The Great Projects, And The Trees. In My State, Washington.
Very nice city, surrounded by beautiful national parks. There is so much to do there! The people are very well educated too.
Very nice city if your computer savvy, one of the most technologically advanced cities in the United State.
Low crime rates, high quality of life, clean environment, beautiful scenery, and highly educated people contribute to this cities overall greatness. There's a reason this city is the fastest growing city in the country. - Auf29482
5
San Francisco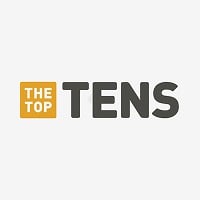 San Francisco, officially the City and County of San Francisco, is a city in, and the cultural, commercial, and financial center of, Northern California.
If you're going to San Francisco, be sure to wear some flowers in your hair
SF is definitely the place to be! also it's in C-A-L-I-F-O-R-N-I-A baby!
I love this state but this state actually is supposed to be even more expensive than New York City yes look at that a California city is actually more expensive that a city in New York but both of these states are cool to visit though.
DO you even know that San Francisco is the richest city in the US? If you don't, search it up anywhere.
6
Boston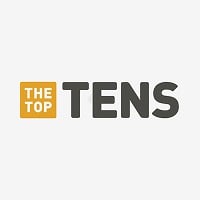 Boston is Massachusetts' capital and largest city. Founded in 1630, it's one of the oldest cities in the U.S.
I was born in raised in Boston, and it is such a unique city. One of the most historic cities in America, it is also a leader in education and medical research. As far as entertainment goes, it has one of the best fan bases for sports in the country and has a great comedy scene as well. Although Boston may be smaller than cities like New York, Los Angeles and Chicago, that adds to the appeal and charm of the city.
Boston is amazing... Our sport teams are some of the best in the country and we have the oldest baseball park... Fenway park! The sights, food, museums, everything about Boston is great and strong epically the people. BOSTON STRONG
Far and away the best city in the United States. Strong economy, great culture, proud people, beautiful historic sites, the breathtaking harbor. As far as food, besides New York you might not find a more diverse selection of delicious foods from many different heritages. The pride Boston has in its sports teams (who win, a lot) is unequal to any other city. Definitely number 1!
Best and Most Incredible Sports City Of The Past Decade. No other city has won all 4 major sports championships in one decade besides The City Of Champions- Boston.
7
Philadelphia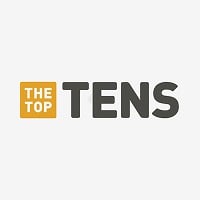 Philadelphia is the largest city in the Commonwealth of Pennsylvania and the sixth-most populous city in the United States, with an estimated population of 1,567,872 and more than 6 million in the seventh-largest metropolitan statistical area, as of 2016. Philadelphia is the economic and cultural anchor ...read more.
Philly has everything NYC has on smaller scale...skyscrapers, parks, museums, downtown shopping, good restaurants/bars. No astronomical taxes, no huge crowds, a train system that actually works, affordable living, friendlier people too. Philadelphia is the United States #1, in my opinion.
Philadelphia is the most historically important, a fact that has become a fundamental part of its character in addition to being one of the largest and most densely populated cities in the United States.
AMAZING food. Great sports teams, wonderful skyline, really nice parts around Penn U, great weather
Great food. Great culture. I live about 30 minutes away and I went down the other day and couldn't decide between Pat's or Geno's. So I got both.
8
Washington, D.C.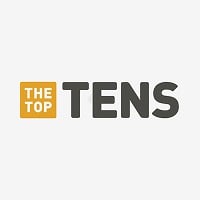 Great place to visit if you love history. Lots of things to do here. - Smash64
Very gay friendly! Easy to get around and the food and nightlife are amazing...
The monument, lincoln memorial, jefferson memorial, and Mount Vernon around the corner makes this a good place, DOWNSIDE, traffic, use the metro
The capitol of the US of A deserves a little more respect don't ya think?
9
Atlanta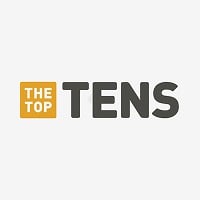 Atlanta is the capital and most populous city in the U.S. state of Georgia. With an estimated 2017 population of 486,290, it is also the 38th most-populous city in the United States.
I love Atlanta Georgia because at night all the buildings are lit up and I love to shop in Atlanta. I also love how we have the largest aquarium in the United States.
I Love Atlanta it is a very pretty City Coca Cola Vote Atlanta or you gonna die
Atlanta is a great city! It might not be the best, but it's definitely better than the most expensive cities in the U.S, like Los Angeles or NYC city.
I am not american although I think atlanta is great I have been there

10
Miami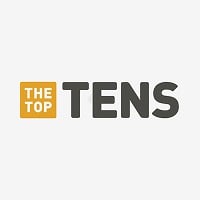 Miami, officially the City of Miami, is the cultural, economic and financial center of South Florida. Miami is the seat of Miami-Dade County, the most populous county in Florida.
This is by far one of the nicest cities in the North American Continent. It is quickly becoming the architectural, cultural and economic hub of Latin America and that shows in its influence of latin cultural and modern design. - Papua
A certified classic in American history with arguably the most beautiful beaches in America and in some cases the world
Lovely city has a lot of culture influence by Cuba and other Caribbean islands has a lush and tropical landscape palm trees and tropical fruit trees everywhere AND A LOT OF SUGAR CANE FIELDS Miami beach is your destination this summer I recommend you all to go
Wonderful beach, awesome night clubs, wonderful lights at night, bunch of palm trees, hot girls and nice tropical weather. I also would like to live there, but gotta watch out from hurricanes.
The Newcomers
? Kenton, Oklahoma
? Kenton, Kentucky
The Contenders
11
San Diego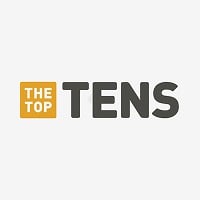 picture los angeles but without the smog, constant crime and gang wars, large ghetto areas - aman28
Okay, if any of you visited this place, you'll know what I'm talking about. There is simply nothing better than this. EVERYONE is so nice and friendly, we are all just outgoing and chill surfers and we love our home. There's pretty much no smoking, gangs, etc. We are just typical happy go lucky people who live the waves.
By far the best "micro climate" on earth.
Only a few rainy days each year, and usually between 65 and 75 degrees all year, with a few days in the 80's during summer, and below freezing in winter about one day every 10 years.
Best city in US! Just like LA, but perfected. Amazing climate, less traffic, beautiful beaches, and many nice neighborhoods! Much less ghetto than many of the cities on the LA. The city is also rich in culture. Their are neighborhoods and suburbs for any type of person too. - Upuu
12
Denver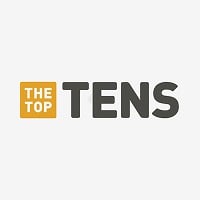 Denver, officially the City and County of Denver, is the capital and most populous municipality of the U.S. state of Colorado.
Lived there for 6 years and would rate it the best, although prices are getting out of control. Charlotte is a close second
After living in Austin and Boston I am very happy to have moved to Denver. (Though I think those other two cities are great) Denver has fabulous weather, not to hot or cold, but still has 4 seasons with constant sunshine, and people are quite friendly. The city has done a good job preserving historic areas, while also promoting new development with smart planning. I love having the mountains as a back drop and play area, and the city offers plenty of fun and cultural things to do. Don't sleep on Denver, there is a reason over 50% of the population was born out of state.
Denver is not as large as the leaders on this list, and I wouldn't put it very high on a tourist city list, but Denver is absolutely on of the best cities to live in. Denver is exceptionally clean and modern and its downtown is incredible. I have been to most cities in the country so I know what I am talking about. If you haven't been to Denver in a few years you will be surprised. Denver is absolutely booming right now.
I live in Kansas near colorado. I have been to Denver 27+ times in my lifetime. I have been all around Denver. The city is very diverse, clean, so much construction (its growing fast), great hospitals, nice people (i've talked to a lot of people there), interesting weather, not too hot/cold, lots of nightlife, beautiful homes, however the traffic can be a pain, but there's a lot of good things this city has to offer.
13
Minneapolis
We live in the Minneapolis area and anyone who finds it boring here has only themselves to blame. Only New York and Chicago have more theaters than Minneapolis, that's a fact. We have professional sports year round, the Wild is actually pretty good and the Twins and Vikings are improving. There are lakes, hiking and biking trails, great night life, as well as a very active church community. There is the Minnesota Science Center, the Walker Art Center, all sorts of culture all over the place. And shopping? How does MALL OF AMERICA sound? The traffic can get congested but it usually moves pretty well, even at rush hour. And there are actually rural areas right within the Twin Cities metropolitan area. And yes, there is bad weather. You dress for it and enjoy it! The schools are well funded usually and we have a fantastic governor in Mark Dayton. The restaurants are awesome, and for an area of almost three million people, the Twin Cities are easy to get around in. And the winters have ...more
AWESOME! Although it does have quite the mosquito problem... And too much darn snow... And cold. BUT YOU KNOW WHAT! It has over 15,000 lakes, diverse population, nice cities, great ski/snowboard areas, amazing state fair, and did I mention LAKES?
Nice city, very underrated.
Mall of america, ikea best place ever
14
Houston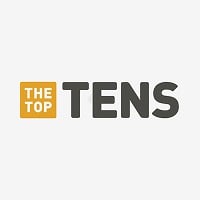 Houston is the most populous city in the U.S. state of Texas and the fourth most populous city in the United States, with a census-estimated population of 2.312 million in 2017. It is the most populous city in the Southern United States and on the Gulf Coast of the United States.
How is this not in the top 5 at least?! I live in this city, and it is the best. Lots of great places to visit, and a very great place to live. - KeyboardHero
I'm not saying it's the best citys ever, but one of the best in the United States of america, and should be at least in the top 10.
Only voting so I can comment. As a resident of Houston, I greatly dislike it. I may have grown up here, but it's totally bland and the weather is just ugly, even when it's sunny. I'm surprised that this is higher than Austin (the REAL best city in Texas), Dallas, or even San Antonio..
I live in Houston! It has lots of museums, and is really pretty. Cool downtown area, especially the aquarium!
15
Tampa
Love the cool neighborhoods, palm trees, and beautiful beaches nearby.
Great city to explore with tons of sights to see and things to do. Love the beaches, aquarium, zoo, Busch Gardens, cool neighborhoods, and everything in between.
It is sad that it is lower then Detroit aka the worst city ever
I'm going on vacation there in two weeks - YOSHIA2121
16
Charlotte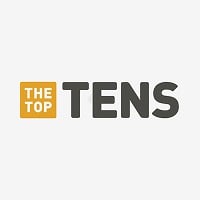 Amazing city, and I bet by 2020 it will be in the top 10 most populated US cities. It is the 2nd fastest growing city in the USA (behind Austin), they have plenty of amazing attractions, including a great theme park named Carowinds, the NASCAR Hall of Fame, & the Bank of America Stadium. They are home to amazing sports teams including the famous Charlotte Hornets, Carolina Panthers, & the Charlotte Knights. They have a beautiful skyline, the people there are some of the nicest people you'll ever meet, and it also has amazing weather. It surprises me how many people have no idea this city even exists! It should be higher on this list.
Very underrated city. Small, a lot to do, and surprisingly clean.
Nice people good food lot to do beautiful scenery best city in north Carolina
Yep! Gotta love the Queen City! Best city in North Carolina! It's just as good as New York City! - ModernSpongeBobSucks
17
Las Vegas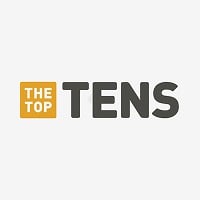 Las Vegas, officially the City of Las Vegas and often known simply as Vegas, is the 28th-most populated city in the United States, the most populated city in the state of Nevada, and the county seat of Clark County.
It's a good place to live if you really like living without taxes or traffic, the people you meet here are very different and not all the same so keep note of that, and the entertainment, physical features, or weather, but its in the middle of the desert so you will be paying a lot for energy and water so that is some of the cons you want to take notice of before moving here.
Vegas is a great place to visit and live as well! Low cost of living, not super traffic compare to cities like LA, Step out of the strip and it is just like any other city, people living their normal lives, may not be the best among all but a great city to live in if you wanna stay away from the very populated cities.
Everyone has to understand the Vegas isn't just casinos, from Vegas, you can visit red Rock canyon, mount charleston, lake Mead, Hoover dam, Grand canyon just in a few hours drive! Or sometimes less than an hour drive! Vegas is the place to be!
Whatever happens in Vegas stays in Vegas!
18
Cleveland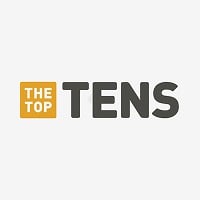 Cold but awesome fun you could got to Cleveland sports Indians Browns Cavaliers exciting hi sky buildings better than any city in Ohio
Some of the Midwest's tallest skyscrapers on the shore of Lake Erie. It doesn't get any better than that. - PeterG28
No place like the North Coast.
It has an ugly charm to it. Sure our skies are grey and our lakes our polluted, but it shows a character that no other city has. - hiphopgod
19
Orlando
Loads of fun, with their numerous theme parks. Absolutely loved Disney World!
If you visit Orlando, go to Universal Studios instead of Disney World. It's more fun for all ages. - Smash64
Orlando used to be rank 4 on based on where people would live in the United States, enough said.
Orlando has great weather and tons of theme parks. Florida is the best state ever
20
Grand Rapids
I currently live here and it is a great city. Great food, entertainment, and attractions. The cost to live here is also not bad and there are a lot of great people who live here.
This city shows signs Michigan is not a wasteland like some people say. No, the title of "Wasteland" would go to a city called Flint. Grand Rapids, however, holds ArtPrize, the world's biggest art competition, as well as being called the "Beer City of the US" for people who would have a little of that. That, as well as the beauty in the cities, and the surrounding Lakeshore cities (Holland and Grand Haven), ma, e Grand Rapids a great place. - Turkeyasylum
Grand Rapids is amazing, It's a nice size (200K POP) It has great food, and it doesn't get enough recognition/credit. Grand Rapids is Awesome!
Great city, good size, very liveable, a lot to do, lake michigan just a half hour away. Cost of living is fantastic and raising a family here is great. definitely an ideal place to live a quality american life. Has the right/balanced amount of everything. Good people, safe place
21
Nashville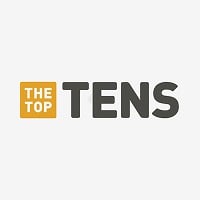 At least visit here, you'll love it
Elvis used to hang out there a lot y'know
Nashville is the best city to live in! It has diversity, good climate, and a wide array of fun things to do! Even if you don't move there, it's definitely worth visiting. I ❤️ Nashville!
22
Dallas
I've just been there. It was so beautiful and lively! Although it's highly civilized, highly developed and industrialized, it's still lively with lively people, lively streets and lifestyles! It's never a boring city! It was the best city that I have travelled to!
Lovely city plenty of wonderful things to do around here also take a walk down town enjoy its beautiful modern architecture a very great place to live in too
I hate Dallas. Way too hot. Cowboys suck
What a huge metro area! Everything you could possibly want! - super8
23
Portland, OR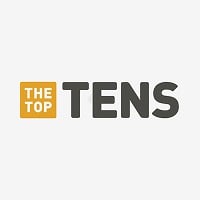 Portland is the largest city in the U.S. state of Oregon and the seat of Multnomah County. It is a major port in the Willamette Valley region of the Pacific Northwest, at the confluence of the Willamette and Columbia Rivers.
Insane food trucks, caters to ALL vegetarians, everyone is super nice and eco friendly, Nike is live.

Top 10 Cities:
1. Portland
2. Houston
3. Chicago
4. New York
5. Seattle
6. Los Angeles
7. Las Vegas
8. Dallas
9. San Fransisco
10. Denver
Portland is by far one of the best cities, even if it is quaint in comparison to the larger markets. Everyone is welcome there and it's clean, it's damn clean!
One of the cities that have low crime rates. Air quality is good since Portland is big on being green. Good food and it has great microbreweries.
I really want to visit this place. I'm a really eco friendly person. - Smash64
24
Albuquerque
WHY IS ALBUQUERQUE 45! IT SHOULD BE IN THE TOP 20, IT'S A FUN CITY! There is a tramway there, a awesome balloon fiesta there that is held every October, and really nice freeways there.
A beautiful city. The largest city in New Mexico and has one of the funnest places there in the United States.
WHAT?!? 45! Come on people come live here in Albuquerque and in New Mexico! It is an amazing city and I mean it!
A really fun city! You guys should move here. It is an amazing city!
25
Milwaukee
I'm proud to call Milwaukee my home. It's just an overall awesome city. Great beer drinking culture, awesome sports teams (Bucks, Brewers, Packers), also right on Lake Michigan. We get all 4 seasons including a nice warm summer and snowy winter for winter activities. There is a ton to do (Museums, Discovery world, Miller Park, Bradley Center, The Rave, Summerfest, Bradford Beach, Casinos, County Zoo, and so much much more). Their are also some nice universities including UW-Milwaukee and Marquette in the area. Not only that, but everyone who lives there is nice. Downtown is great, but the suburban neighborhoods are also really nice. I was born and raised in MKE and I swear I will never move!
The best place to get a good meal and a beer, and you can see some pretty good concerts and sports teams too. Good suburbs around it, too, and everyone is so nice (given we are so close to Canada)!
Milwaukee is the best city! I love being 30 minutes away from it, because it's a good distance from this great city! This city is my absolute favorite place to live!
Easily the best US City
26
Pittsburgh
I'm so happy to see the burgh so high up. Beautiful city, so much to do, nice people, very historic. Oh, and we have the Steelers. I was born here, raised here, and I plan to die here. Great place - ryanrimmel
One of the lowest crime rates in the country, quiet evrybody knows everybody, tight knit community, a peaceful city, which successfully changed with the times unlike most of the rust belt. - Bturlik
Pittsburgh is my favorite city. It is my home. It has amazing views, sports, food, people, shops, activities, schools, and much more! This city deserves to be in the top ten!
Greatest city in the whole got damn country
27
Baltimore
How is baltimore this far down! The harbors one of the best in the country and you can't get crabs anywhere better
Baltimore doesn't get enough credit. It's a great city, with a very diverse population. We have great food, friendly people (mostly) and many historic locations. Baltimore and Boston saved this country. The stereotypes about Baltimores crime are overused. I'm eleven, and I'm growing up in Baltimore. It's an amazing city.
Friendly people? Sure. How come it has one of the highest violent crime rates in the country then? - B1ueNew
This city is much better than New York. Needs to be #1
Baltimore, on par with New Orleans and Las Vegas, is one of the most unique cities.
Maryland is the best state!
28
Spokane, WA
I love this place!
29
New Orleans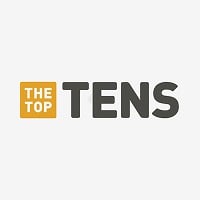 Truly a beautiful, one-of-a-kind American city. French architecture, beautiful music, tasty food and a hell of a lot of festivals makes New Orleans such a wonderful place.
Must be higher on this list!
I love New Orleans! Great food and architecture! If you come you have to go to Cafe du Monde and get beignets because they are delicious! We have such a great culture and great festivals. Plus it isn't illegal to drink on the streets! And if you come go to Bourbon street.
I wouldn't call it the best but that's just because if you take a wrong turn you might end up getting shot... I know this from personal experience.
Of all the cities Katrina could have hit, why New Orleans?
30
Honolulu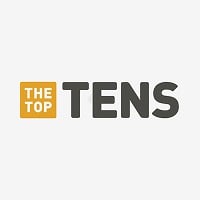 Honolulu is the capital and largest city of the U.S. state of Hawaiʻi. It is an unincorporated part of and the county seat of the City and County of Honolulu along the southeast coast of the island of Oʻahu.
Has some of the best weather warm year round
It's better visited than to be living in. Don't visit when there are storms or you will have a bad time.
I want to live here so bad because it's so beautiful
31
Santa Barbara
Awesome place! - lm93
32
Phoenix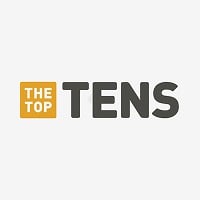 Phoenix is the capital and most populous city of Arizona, with 1,626,000 people. It is also the fifth most populous city in the United States, and the most populous American state capital, and the only state capital with a population of more than one million residents.Phoenix is the anchor of the Phoenix ...read more.
Phoenix is a good place for a journey of heat. I like Phoenix from the landscape. Buildings from Downtown are not so tall but its Still nice.
Its awesome and not everyone is racist we have beautiful lanscapes and the people here are friendly I love Arizona we are one of the best places to live people say were bad bit were not and its just rumors and you really should not believe them until you know if there true or not
Phoenix is doing so much better now than in the past 2000s. and Phoenix is underrated compared to major big cities in the US, Convention Center oppened, Civic Center, Cityscape... We have a lot of stores and restaurants in Phoenix (even too much lol). Phoenix temperature is hot in summer, but nice in winter or autumn. Racism, are everywhere in the world and not everyone is racist in Phoenix you can meet someone really social and more more antisocial
Beautiful landscape, amazing food entertainment and people!
33
Cincinnati
I was born here and it is one of the greatest cities in America. I also like Bar Harbor, Maine. - rushrules
Live here and love my city
I was born here. Love it. - EpicJake
It's ok, bad schools however
34
Las Cruces
Las Cruces is awesome!
35 Santa Fe
36
Omaha
Love it here! From snow storms in May to 80 degree days in November I love Omaha. The city itself is just so amazing and beautiful (well, as long as you stay in the good part of downtown and out of the ghetto).
underrated and not that big, but with the zoo, CWS, old market, qwest center, midtown, the food, the music, and almost everything else is totally awesome!
The old market, the zoo which by the way is voted the best in the United States, and the CWS. The city has everything and though not as exciting as most is one of the most stable cities around.
I live here and it has great food. The zoo, CWS. The mall. Overall the best city in Nebraska
37
Kansas City
Great cultural city to live in. Good history, good cultures, and great food. I love it here
It has to be way higher. Everyone is outdated. People magazine ranked kc the best city to live in during 4he 2014 world series cause the royals made it unlike the Yankees
Awesome people, awesome weather, and awesome suburbs with awesome schools. Great place to live and raise a family!
38
Buffalo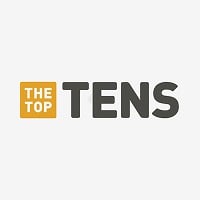 Buffalo is the second largest city in the U.S. state of New York and the largest city in Western New York.
I voted for Buffalo because that is where I am from. Its really not too bad but
I'm definitely biased
I love to live in Buffalo.
It's also near Niagara Falls
Buffalo, NY feels a lot like New England, and Buffalo and New York is part of New England.
39
Lexington, Kentucky
Better than most of the top 10!
40
Charleston
Is it referring to Charleston, South Carolina or Charleston, West Virginia. I assume the one in South Carolina.
Come on guys this city is beautiful
Such a beautiful and historical city!
Really Most polite city 10 years in a row
41
Virginia Beach
Wow, I'm actually surprised my city is in the top 40. Anyway, how could you NOT love this city, with beautiful neighborhoods, great weather, and I don't need to mention the boardwalk. Visit if you can!
42
Goleta, California
This place has awesome weather, and it is very peaceful. Should be higher! - lm93
43 Irvine
44
Jersey CIty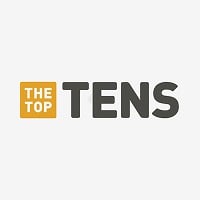 Jersey City is a city in Hudson County, New Jersey. At a population of 264,152, it is the second most populous city in the state and the seventy-seventh most populous city in the United States.
Peace with Statue of Liberty
I vist the for a hockey torrmnet and it look dangeus.
45
Niagara Falls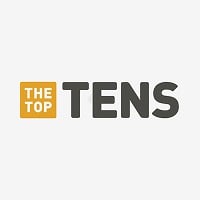 Niagara Falls is a city in Ontario, Canada. It is located on the western bank of the Niagara River in the Golden Horseshoe region of Southern Ontario, with a population of 82,997 at the 2011 census.
I have a question for whoever said that Niagara Falls is also in the U.S.- in the description, why would it say "Niagara Falls is a city in Ontario, Canada." if it were also located in the U.S.? I don't mean to come at you like that but it's something to consider. - original
This is in Canada. - creed99
Well Niagara falls is not just in Canada it's also in the us.
It's good.
46
St. Paul
St. Paul is nice and to be fair a lot of the things I credited to Minneapolis are actually in St. Paul. Hey, they are called the Twin Cities, right? So they're a lot alike.
Minneapolis is ahead! By a lot! Come on all you people who agree that St. paul is way better than its twin brother, Minneapolis.
What about the mall is huge.
47
Nags Head
Ok so now we have some city called Nags Head that has like only 3000 people but we don't have Austin,TX?
48 Grand Forks
49 Berkeley
50
Jacksonville, Florida
Quite possibly the most underrated city of all time. Why? Well, Jacksonville is hands down one of the best cities in the whole country. Great place to live, as long as you don't go to the north side. Local attractions are great, and it's surprisingly affordable! Biggest city in the whole country land area-wise, and there are a lot of good schools here. Depending on which spot you choose to move in Jacksonville, there is little crime! A lot of people think Miami is the biggest city in Florida, when in fact, Jacksonville has almost DOUBLE the residents of Miami.
I hate how this city is so beaten down, when it really has a lot to offer.
I live in Florida and in spite of this of this city being the biggest in Florida, it's kinda suprisingly interesting that no one thinks or talks about this city much when they think of Florida. I mean it may not have as much to offer as Miami, Orlando, Tampa, or even
St Petersburg, but Jacksonville has a lot of history and sightseeing. It's a perfect city to begin a Florida vacation. It's also a perfect city to take a long drive in as it's the most widest in the Continental United States. This also used to be one of the popular US cities back in the 30s and 40s before Florida's population boom. I do hope this city one day will get the respect it truly deserves back.
Really underrated. Out of all the cities in Florida, this city definitely needs more respect. Come on people. Out of most of the cities in Florida nowadays, this is one of the safer ones and as the biggest city in Florida, that's kinda shocking. Also, as being pretty much the widest city in the continental US, YOU WOULD THINK THIS CITY WOULD BE MORE NOTICABLE.😡
PSearch List