Top Ten Finnish Bands
The Top Ten
1
HIM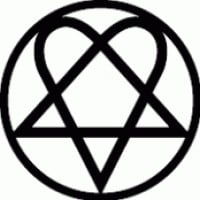 HIM was a Finnish gothic rock band from Helsinki, Finland. Formed in 1991 by vocalist Ville Valo and bassist Mikko "Mige" Paananen under the name His Infernal Majesty, the band broke up in 1993, before being reformed in 1995 by Valo and guitarist Mikko "Linde" Lindström.
HIM is the best band of all time, they should be the all time number one band! The rasnus aren't that great honestly and the guys from HIM especially Ville Hermanni Valo! They rock and should be on top.
HIM are just amazing, The lyrics are like poetry and could stand on their own without the music. The songs are well composed and a lot of love has clearly been put into every song by every member. They are way better then the Rasmus! Simply because they have ville Valo as their singer. They're one of the few bands these days who just create honest music, they play the music they want when they want to and the new album is going to be incredible!
The full package when it comes to music, regardless of where they are from. Their musicality is so precise and tight, they beat any band I have ever seen live. The lyrics are pure poetry, and you can tell these guys LOVE music, which is rare in today's music business. Such a wonderfully talented group of musicians, and so glad to have found their incredible music!
The Rasmus are good but HIM is great. The Rasmus has to cover a long distance in order to leave HIM behind. Everything in HIM is simply AWESOME. They are one of the greatest band of modern rock not only in Finland but in the entire world. They classify there music as a new genre Love Metal. I think it simply describes the status they enjoy.
2
Nightwish

Nightwish is a symphonic metal band from Kitee, Finland. The band was formed in 1996 by lead songwriter and keyboardist Tuomas Holopainen, guitarist Emppu Vuorinen, and lead singer Tarja Turunen. It's currently formed by Tuomas, Emppu, lead vocalist Floor Jansen, bassist and vocalist Marco Hietala, ...read more.
The best band I've ever heard. Tuomas's songs are awe-inspiring and his lyrics are out-of-this-world. Never once has a Nightwish song been shallow. They all have some kind of deeper meaning. I've been listening to Nightwish since I was six years old and my loyalty to them has never once wavered. They are the reason I got hooked on metal. The first song I ever heard was Storytime, and though my father didn't like the band at first, he got me all the songs. He listened to the Poet and the Pendulum and he was completely swept away by the Nightwish tide. I've begun learning piano because of them and writing my own song lyrics somewhat similar to Tuomas's. Nightwish should be number 1 now and forever.
Nightwish is a really good Finish band I like there music a lot and them a lot they are awesome one of my favorite bands of all time I like Anette Olzon great vocalist and Marco Hietala great bassist. (vote here) for a cool Finnish band. Called Nightwish
One of my favorites period. Nightwish has a unique style that does compare to other bands in its genre like Epica or Within Temptation. No matter what vocalist is at the helm, the still have that classic Nightwish feel. If you like classic Beethoven or are trying to get into heavy metal, then I recommend this band. New album will be released on March of 2015
Nightwish was my gateway to the wondrous world of metal. I came across Dark Passion Play at the library after a teacher had recommended them to me. I immediately was hooked, and continued to love every bit of their music I listened to. There will always be a place in my heart for all the band members past and present.
3
The Rasmus

The Rasmus are a Finnish rock band that formed in 1994 in Helsinki while the band members were still in upper comprehensive school.
I'm Julia from Ukraine, and I think that The Rasmus is melodic, not too funny, but vital music, reflecting the depth of feelings which indescribable in words and awakens the senses. This music can make my mood. Thanks guys for the fact that their selves and their music are in my life!
My name is Marina and I am from Greece. I love The Rasmus. They are so much better than HIM. They are the best! When I saw Lauri I fell in love and I listen their songs every time. I love them and I think that I am the most fanatic fan!
Hei. I have been a The Rasmus fan since 2004 and have graduated to helping run a couple of their fan sites in the UK.
Here, the band really need your votes. Since their Black Roses tour in 2009, we have had to import their music from Finland. Expensive! We can't live without it! These guys really deserve better. Come on guys, get voting please!

Time to Burn street team, from Yorkshire and Cornwall UK
(yes we are 2 Rasmus fans running our site from opposite ends of the country! )
I think that the rasmus is the best band ever. It is also my favourite band. Iam the craziest fan. I love Lauri.
4
Children Of Bodom

Children Of Bodom was a melodic death metal band from Espoo, Finland. Formed in 1993, the final lineup consisted of Alexi Laiho, Janne Wirman, Henkka Seppälä, Jaska Raatikainen and Daniel Freyberg.
Children of bodom are such a successful Finnish melodic Death metal band ever but don't get me wrong why would you put children of bodom at number 4 they should be at number 1 they are the best death metal band in the world
Both Alexi Laiho and Roope Latvala or two of the most talented guitarists I've ever seen. Best solos I've heard, and I really liked their version of Vivaldi's four seasons (not featured on any of their albums) Follow the Reaper 1st, Hatecrew Deathroll 2nd, Hatebreeder 3rd, and Something Wild 4th are my favorite albums, although their newer stuff isn't bad either. I like the blend of melodeath and blackmetal lyrics.
Children of Bodom is the best band of the world. No band could beat this magnificent Melodic Death Metal band. C.O.B. definitely deserves the number one spot. It is a lot better and much more famous than Nightwish, HIM or The Rasmus. Now who the hell heard about that band? It definitely does not deserve to be trough the top 10. But there are a lot of people in this world who are some fake metal heads.
I am From Nepal and I am a great fan of melodic metal. COB is the best melodic metal band in the world. How come it not be on the top of the list of FINNISH BANDS? I totally disagree with the list. Now who the hell is HIM and The Rasmus. I have heard about Nightwish but it is no even comparable to COB. How on EARTH can this happen? Come on guys lets make cob the number 1.
5
Apocalyptica

Apocalyptica is a Finnish metal band from Helsinki, Finland formed in 1993. The band is composed of classically trained cellists Eicca Toppinen, Paavo Lötjönen, and Perttu Kivilaakso and drummer Mikko Sirén.
I love HIM and the Rasmus and Children of Bodom, but Apocalyptica is just the best. I usually have to have something to sing along to, but I just love listening to their instrumental tracks. I've heard they're beyond amazing live, too.
The very first Finnish band I ever fell in love with. Now I have expanded my horizons to seek out more talent from Finland. I confess, I prefer their songs with lyrics and vocalizations, as opposed to simply instrumental. I like several other bands on this list, but Apocalyptica takes #1. Those guys can rock cellos.
Awesome band... These guys are different.. They brought the beauty of classical music into metal world I can't understand why some people don't know them... May B because they are all instrumental no vocal but they are hell of a band
I have loved listening to Apocalyptica from the first time I heard one of their songs (: The music they make encompasses so much, having a solid rock structure but mixing in that classical feel seamlessly. You won't hear anything else like it
6
The 69 Eyes
I love the 69 eyes they are the best and even there style of clothes. I just love there songs too it makes my day perfect and it makes sense to me. Have all there albums and they do rock and put as my best ever
Awesome band that definitely doesn't get nearly enough credit. They started off as a glam rock band but eventually turned into a gothic rock band. All of their albums are amazing. Check them out.
Awesome- just awesome... I didn't vote for them because I have a big love for another finnish band.. BUT I HAD TO TELL HOW FANTASTIC THE 69 EYES ARE! Love them sorry for not voting
You Cant Beat The 69 Eyes! "Dead And Gone"
7
Santa Cruz
The three albums are all really great, especially the last two. A heavy and awesome band
They're not Finland's best band, but they're still very good
Bringing rock and metal back
Like a modern day Skid Row. Catchy lyrics and tons of attitude. love em
8
Poets of the Fall

Poets of the Fall is a Finnish rock band from Helsinki. The group consists of Marko Saaresto, Olli Tukiainen, Markus "Captain" Kaarlonen, Jani Snellman, Jaska Mäkinen, and Jari Salminen.
Poets of the fall is Awesome. Such a talented band I have never seen in my life. They really create Amazing Songs, Amazing Lyrics. Meaningful and passionate. & Marko's voice can never be challenged.
No other band can achieve this no matter how popular they are.
Most of the bands make music with lyrics, which is what defines their songs. Poets of the Fall on the other hand, are musical in a true sense. According to me, they are the most underrated band in the present time.
Superb band with an amazing array of diverse songs. This is one band which never resorts to stupid lyrics and maintains a musical quality that is simply unparalleled. They never indulge in controversy and maintain a simple look to them. Their latest song Cradled in Love shows their ability to experiment in different genres.
Poets of the Fall is such an underrated indie band. They are versatile, they write their own songs and on top of that soundtracks for games, songs for other musicians, and they've done remixes of their own songs. The songs they wrote at the beginning of their career still sound as fresh as they did back in 2005. All their albums have a distinct Poets of the Fall style, but every time they release new material, they manage to reinvent themselves and show us something different and amazing. I wish all the best for them. May they keep rocking for another decade at least!
9
Amorphis

Amorphis is a Finnish metal band formed in 1990. Initially, the band was a death metal act, but on later albums they have evolved into playing other genres, such as folk metal and progressive metal.
Amorphis is definitively top 10, probably top 5. Amorphis IS a better band than The Rasmus, but I don't say that individual songs are better.
The music is incredible, sound is just amazing
GREAT band, top 5. Sure, songs are not better than the other top 5 bands currently there, but the BAND is...
A good mix of styles and compositions
10
Lordi

Lordi are a Finnish hard rock/heavy metal band, formed in 1992 by the band's lead singer, songwriter and costume maker, Mr Lordi.
I'd say they're overrated. They are more popular because of their costumes than their music
This band is amazing because the have imagination the don't just make one band the have one character and one new stage name in this band and they won eurovision because vote for them all he aggrieved of hard rock and heavy metal music no only pop
Hell, yeah, the costumes remind me of GWAR though
Lordi in my opinion is the best band in Europe. Their songs, their performances, their costumes... LORDI RULES GO LORDI. How can a band be that great by playing in costumes, only lordi can be that gr
The Contenders
11
Finntroll

Finntroll is a folk metal band from Helsinki, Finland. They combine elements of black metal and folk metal.
Best folk metal band ever!
Definitely need to be further up on the list
12
Sonata Arctica

Sonata Arctica is a Finnish power metal band from the town of Kemi, Finland. Created as a hard rock band named Tricky Beans, they later changed to Tricky Means and finally to Sonata Arctica, when they shifted to power metal.
They should easily be in first place; They tell about life and how it is, and don't sing about love and love lost (like HIM does - ALL of their songs are about love, or a woman. Not good. ). They write stories into their songs, and Tony uses his voice to sing/tell them in such a way, that you just can't help but to listen to more and more of their songs.
This is the greatest band ever. They made me a fan after hearing just one song, and I've ben hooked since. I have never heard a song by them that I haven't loved. Sonata Arctica is a truly awesome band that deserves to be known world-wide, and not just by a select few people.
Personally, I find their music to have a lot of emotions and heart to it. If you're new to Sonata Arctica, I can tell you that their music is varied and unique and very poetic, that being said. The voice of the vocalist is amazing, specially when he sings in chorus like "Queen"(band). Just amazing.
I love sonata arctica. I love all sorts of finnish metal like Cob and him but I love sonata so muck more. The energy, the vocals, the melodic parts. They have lines that make so much sence and the lyrics are just like they were written just for me. Things I know so well from my life
13
Leevi and the Leavings
You have to understand finnish language really well to get all out of this band, you have to understand the tone and pressure, how he pronounces. Else you may well think they are trash. Plenty of good music but how many bands can really get in and specify nations soul? At some point of life every finn will play these songs.
Best Finnish band in my opinion. If their lyrics were in English the world would discover a hidden gem.
If they would have singed in English, they would be #1 in this list.
Awesome
14
Kotiteollisuus
Should be much higher than 20.
15
Stam1na
Stam1na is the greatest finnish language metal band of all-time and one of the hardest working bands I know. Their every studio album sounds different and new and their genre is really hard to define. Hyrde's lyrics are genius and cover pretty much anything. Also Stam1na's live shows are considered to be one of the best from Finland and the band has been given many awards. If you haven't heard of these guys, check them out!
16
Stratovarius

Stratovarius is a Finnish power metal band that formed in 1984. Since their formation, they have released 16 studio albums, 4 DVD and 3 live albums.
In terms of overall quality of musicianship, and classic rock in the pure class category, this band are one of the greatest, and deserve to be much bigger than they are. Quality in abundance.
they're the best power metal band ever
I'm from Finland, and I think that stratovarius is one of the best bands which comes from here. I also like sonata arctica, HIM and Nightwish exemple, but stratovarius should be ranked higher what its now. So energy band.
Stratovarius should be ranked higher than now, because the music is awesome.
17
Sunrise Avenue
Why are they not in the Top10?
They are literally the reason I'm still alive
Awful, kills my ears
Samu is my Godfathers friend
18
Hanoi Rocks
It's sad that they never got really big! I myself am 17 years old from Finland and I just learned about them. Their songs are masterpieces. I especially like "don't you ever leave me" and "tragedy"... They would have deserved the success they never got.
Someone else has previously said it, the best kept secret in rock n roll. Quite simply they are legends and so influential but not many people know about them. One of my all time favourite bands and I beg for anyone who reads this to start listening to them! Such a great band that never got the recognition they deserved.
Love them or loathe them, I find it difficult to imagine that there's been a more influential band ever came out of Finland.
Its unbelivable how influential this band that barely anyone has heard of has been to music; guns n' roses, motley crue...
19
Apulanta
They used to be good in 90s but they suck now
20
Swallow the Sun

Swallow the Sun is a Finnish melodic death/doom metal band. They have a melodic, atmospheric doom metal sound.
21
Ensiferum

Ensiferum is a Finnish folk metal band from Helsinki. The members of the band label themselves as "melodic folk metal."
Why is this not in top10 they are so melodic yet so heavy and their music is just beautiful. I never listened extreme metal before but Ensiferum brought me to it the best way it could
Ensiferum forever! They're the best viking metal band in the whole world, TWILIGHT TAVERN!
Melodic tunes that are really engaging and addicting. Ensiferum rules!
Ensiferum rules, it should be in top 10.
22 Viikate
23 Don Johnson Big Band
24
Sentenced
Its a shame that no one knows about sentenced :/
Got into these guys while stationed in germany and I'm at age 61 rocking with them noose my favorite
Why is nobody voting for Sentenced?! Just because they are no mainstream but true metal? I listen to them every day, they make me stand up every single morning! They are simply mindblowing, unique, special, great, fantastic... So sad that they stopped playing, but they're still in my heart. Start votingx666
Legendary band that was never truly appreciated.
25
Eternal Tears Of Sorrow
wtf! that should be no.3. who the hell put this ten? man just listen the last one for life then vote. and bodom should be first. then nytwish then eternel tears of sorrow
Just listen to the seventh eclipse. It will blow you away and you will vote this band up to 3 behind COB and nightwish
EToS is underrated here.
PSearch List