Disturbed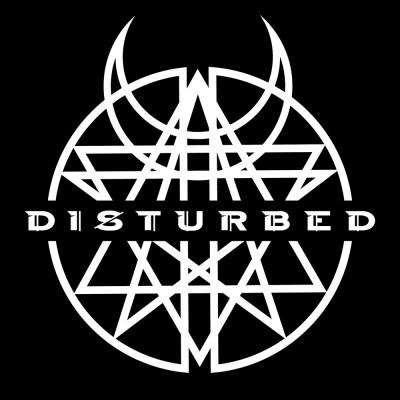 Found on bravado.de
Info
Disturbed is an American nu metal/ alternative rock/ alternative metal band from Chicago, Illinois. The band comprises vocalist David Draiman, bassist John Moyer, guitarist Dan Donegan, and drummer Mike Wengren. They are known for songs like "Down With the Sickness" and "Stricken" .
Comments
Top
Popular
Newest
Their songs are extremely catchy (in a really heavy way most of the time). Great riffs. Awesome solos in songs such as Inside the Fire and Indestructible. Cool bass lines. Lead singer David Draiman has an excellent observation ability on reality and writes very meaningful lyrics. His voice is currently the best metal voice that has ever existed. They love their fans and they seem like they are a bunch of cool dudes to hang out with in general. What's not to like about Disturbed?
Disturbed got me through some "tough times" (I know I'm not the only one, but trust me on this). Them and Metallica. They just make you feel more energetic than EVER! My favorite Disturbed song is Deify. It's so POWERFUL!
I wish Disturbed would come back from their hiatus and visit Croatia once again. It would be the second time I see them live. It would also be the second time I lose my voice on their concert.
Disturbed were the ones that got me into metal, with powerful guitar and drums and David Draiman's glorious voice. And to top it off, amazingly varied and meaningful lyrics. I try to listen to a variety of metal bands and whenever I find a new one that I like and start to listen to, I come back to Disturbed after a while and it's like it sounds better than before. It just pumps me up!
After seeing Disturbed being kind of low ranked I many lists I am very pleased to see them voted this high up on the list, Disturbed got me in to metal and I will always love them for it. I believe there are some bands that have earned the top spot more than Disturbed such as Metallica though, so I think laying around the 10th spot is a good placement for Disturbed in this list.
Disturbed should be second, Demon Hunter IS way above any other on this list and is number one. What I love about Disturbed is the wide variety of topics they deal with, their unapologetic lyrics, and their always incredibly talented musicians, seriously this band is beyond blessed with talent.
How Disturbed is at no. 10? David Draiman just rules. Asylum, down with the sickness, voices, indestructible- these are just blowing songs. They are the one of pioneers of heavy meta. And david's voice just makes me awake to reality.
This is the best band ever! Every single one of its albums is different. So if you get bored of TEN THOUSAND FISTS, just listen to IMMORTALIZED! The singer is awesome, and my dad says that unlike most bands, it has rhythm. It at least must be better than slayer. Also, Iron Maiden isn't even heavy. Yes, this is 11. 11 times better than Metallica or some other random band!
Disturbed has gone crazy with its style. Always mixing it up and rocking out. Timeless classics like down with the sickness and stupefied. The enticing new songs like asylum and midlife crisis are amazing. In my book disturbed will always be number #1
Dude Disturbed is the bomb. The people think that Disturbed is stupid or dumb. They don't know what heavy metal us like then. Because David draiman has the best voice ever. And they know how to play instruments. I LOVE DISTURBED! THEY ROCK!
I lobe disturbed, each song relates to a specific situation and I can relate to most of their songs. They have saved me without them I would be lost, but they have made me whole again!
Aah! Disturbed!
Tell me one thing that's not good about this band.
They've got an extraordinary singer, awesome guitarist and bassist and moreover, they're lyrics are just fantabulous!
With their music, they just create an EPIC atmosphere.

DISTURBED!
Damn, I'd went Disturb a long time if there wasn't for Disturbed, their songs with meaningful lyrics have saved me far too many times, I really wish they'll go back together again! Disturbed for Life! M/
Very Very Energetic... Should be in TOP 5
Yeah, bringing you another disturbing creation
From the mind of one sick animal who can't tell the difference
And gets stupified
The sound effects are absolutely awesome! The subtle undertones are epic too!
The singer has an absolutely flabbergasting voice, and is perfect for the kind of songs they make. The music is heavy and dominating. If you love heavy metal, you must love disturbed. They are not just heavy metal, they are Uranium
I love Disturbed! My favorite song is Down with the Sickness. Draiman's voice is crazy good for metal music. Love the guitar/bass stuff as well as the drums! Thanks so much, keep rocking!
I think that disturbed has some of the best vocals and just in all sound about them that make them better than most of the bands on this list so I think they are cool
This is an awesome band if you have every been to one of his concerts you can hear him perfectly even if your way in the back he is a crazy singer!
Disturbed was metal for ALL of their albums.

These guys pump me up HARD, and they should have the same appreciation as other metal bands.
David can move mountains with his voice. Water will boil when david singing. Best vocal in metal...
Really better than AVENGED SEVENFOLD!
There amazing their lyrics have meaning and the can go from hard core to soft in a click of a finger and still make it sound good!
Disturbed is the best band in the history of all things metal and rock! Everybody should get Down With The Sickness! Disturbed is Indestructible!
In my opinion disturbed should be number 1. They're totally bad ass! I love how they kind of have their own style of heavy metal
Disturbed's music never strays from the genre, and is always my go to for feeling better. I love the pure bass of their songs, and the deep notes really bring out the songs.
I grew up listening to them. They are iconic. Name someone who hasn't heard Down with the Sickness, even if they didn't realize it's Disturbed, they will recognize it.
Disturbed is badass I started listing to there music when I heard the song stricken there albums are amazing and there awesome in live
Related Lists
Best Disturbed Songs
Top 10 Best Disturbed Albums
Best Songs From Disturbed's Indestructible
Best Songs From Disturbed's The Sickness

Best Songs From Disturbed's Album Believe