Judas Priest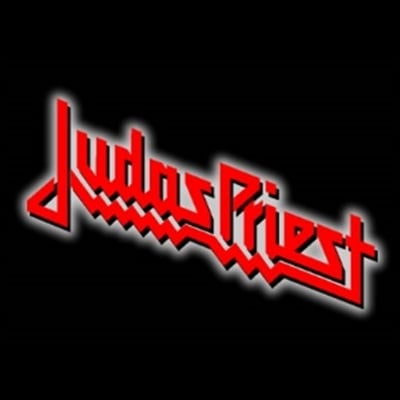 Uploaded by BKAllmighty
Info
Judas Priest are a British heavy metal band that formed in Birmingham, England, in 1969. They are often referred to as one of the greatest metal bands of all time, and are even commonly called "The Metal Gods", after one of the songs on their 1980 album "British Steel". ...
read more
.
Comments
Top
Popular
Newest
Nothing in this world defines heavy metal better than Judas Priest.
The Best Vocalist. Best Twin Lead and one of the best drummer. They made a generation called heavy metal and they are the heavy metal gods, they are also one the oldest metal bands, before maiden, Metallica and the rest.
Only Black Sabbath can be added before them only because they started the whole thing.
Judas Priest started a metal generation.
Most of the new metal bands follow Judas Priest.
They are the most influential bands in Metal of all times.
Why Metallica and Iron Maiden ahead of them the people here have gotten it completely wrong.
Judas Priest is a marvellous Heavy Metal band. If your definition of heavy metal is a great amalgamation of heavy riffs, melody and power solos, Judas Priest won't disappoint. Add to all of that, Rob Halford's voice is simply excellent. The way he can segue from heavy to high in tune with the band's music makes the band a complete product.
Even Halford went thrash for a while with his solo project, Fight. He is an openly gay pioneer of metal, with an incredible vocal talent, but the greatest thrash bands of the early-to-mid 1980's own every band on this entire thread. It is an irrefutable fact that thrash is metal's greatest and most influential movement.
For those who didn't vote for Priest - Fall to your knees and repent if you please!
Metallica is awesome but if you're talking about the best heavy metal bands. Metallica is below Judas Priest because Judas Priest have the overall epicness in every part of their music. The vocals, guitar riffs, guitar solos, drums and bass. All beautiful.
People are saying stuff like Metallica and Megadeath. Fantastic bands, love them to death, but they are thrash not heavy. When it comes to heavy metal your choices are Black Sabbath, Judas Priest, Iron Maiden, etc. I think Judas Priest takes the cake though. I normally like thrash more than most heavy metal but Judas Preist is better than all thrash. Even though thrash was my favorite besides him.
Sabbath defined what heavy metal is, Priest defined what it should be. Priest behind metallica! No way, even at this age they can create albums like "Nostradamus","Angles of Retribution". Priest should be at 2nd, only next to sabbath
While Sabbath and Zeppelin created Metal, Judas Priest molded it and experimented so much and so great that you can hear their influence on every modern metal band. From Thrash to Power Metal, the Priest is there...
Judas Priest is Heavy Metal!... Even more than an other band... I like Maiden and Metallica as well, they have great songs... but Priest has so many great songs in every decade from the 70s, the 80s, the 90s and also in the present!
how can Judas Priest not be in the Top 10
Judas Priest was the first metal band to bring 2 guitars in the band
The one song you have to listen to before you judge metal is the live version of Victim of Changes. We almost set reunion arena in Dallas on fire during the screaming for vengeance tour. They never had another metal concert without fire extinguishers. We even made the news. I've seen them 7 times. Back in the day. They were the greatest live metal show of all time and that includes Metalica and Iron Maiden. The only thing that bothers me is the big 3 when I was young has 1 missing on the list. A very big 1. Where the hell are the SCORPIONS! AC/DC were always there as well no matter what you think of them. They are pure metal rock.
Now I am convinced that Priest are so underrated, and Man Maiden? What an overrated band that is.
A true metal band of all times, great singer and musicians. Very consistent and still being one of the best, just listen to their latest album redeemer of souls! It rocks!
Metallica is a good starter band. They got me into more and older bands, like Black Sabbath, Iron Maiden (my favorite), and Judas Priest. I am voting JP because Iron Maiden is already #1 and this classic band has the right to be above Avenged Sevenfold. There is no band more metal than Judas Priest. They introduced the leather, chains, and studs into metal. Listen to the albums Screaming For Vengeance and Painkiller. SFV is a bit softer and more radio-friendly. A very 80s sounding album with an excellent groove to it. Painkiller is the most metal abum ever. One Shot At Glory! Judas Priest, Iron Maiden, Metallica, and Megadeth for life! M/
Metallica isn't heavy metal. Real heavy metal means Judas Priest. And Rob Halford has a voice I could die for. They are talented. They are Judas Priest.
Any heavy metal list should have Judas Priest and Black Sabbath #1 and #2. Where you put them is up to you. For me, that's Priest.
Priest is possibly the Ultimate Heavy Metal Band of all time. Maiden is overrated, In fact they have beaten Metallica in terms of overrate-ness.
Best vocalist ever, best dual guitar attack pioneering this,40 years of longevity, first pure metal band on the scene, still there, icoic classics spanning decades, simply too good for the rock & roll hall of fame, hence the call for a heavy metal hall of fame, lets do this!
This List is a joke! Sevenfold are good, but ahead of the metal gods judas priest, megadeth, pantera is just ridiculous - MetalGodV2
Judas Priest is way better than Metallica or Iron Maiden. It is a band that has maintained its names as a Heavy Metal band from the beginning.
Lists like this one lose their point if a band like Avenge Sevenfold is in front of Judas Priest.. Priest are what heavy metal is all about
What's with all the thrash metal in the top ten? Priest should be top 3 without a question. Better than Metallica.
Listen to screaming for vengeance and Painkiller together those have more variety than all iron maiden's songs combined!
Painkiller was probably more heavier than anything Avenged Sevenfold could ever produce
Tipton and Downing delivering the synchronised head banging. Thank goodness for Thrash.