Best Heavy Metal Bands
schwanie
The Contenders: Page 3
41
In This Moment
I love this band my favorite song is beautiful tragedy best song by them ever. They also sounded good at rock fest 2015.
In This Moment has been one of my favorite bands for years... They deserve better than this
They didn't start out so great, but thwm its also difficult for female singers in the heavy metal catagory. But they've become a really good band to listen to. If you havnt heard the lastest check them out!
V 3 Comments
42
Alice in Chains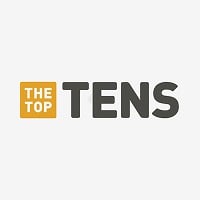 Alice in Chains is an American rock band formed in Seattle, Washington, in 1987 by guitarist and songwriter Jerry Cantrell and original lead vocalist Layne Staley.
Gotta vote for these guys, metal elitists will be quick to shoot me down and say they are not metal, but their music houses a bunch of metallic qualities like: brooding subject matter, heavy riffs, good guitar work, soaring vocals, heavy distortion and what not. Most of their work is metal in my opinion. I had to vote for them because they were so low... most people are quick to call them grunge but how is grunge a genre? How can you fit bands like pearl jam, alice in chains, nirvana, mudhoney, mother love bone, soundgarden etc into one genre? They have no similarities besides dark subject matter. Now I know they got some softer stuff like sap, unplugged, and jar of flies but that just shows you how diverse they are as a band and how they can go out of their comfort zone and do something different, which is a reason they should be up there in the best heavy metal bands. Along with the fact the band all did what they did awesomely, Layne and jerry could harmonize perfectly (never seen ...more - superluke10000
Top notch band. Jerry has actually distinguished his band as a straight up metal band that flirts with combinations of established recognizable metal characteristics and acoustic ballads... The harmonizing vocals work beautifully. These guys are very underrated and were heavily overshadowed by a massive grunge scene that unfortunately had them labeled with the times... The fact that they came out of Seattle didn't help either. They have an unmistakable sound and get heavier every time I hear something new.
One of the most underrated Heavy metal bands ever. One might argue "they are grunge music not metal" but Grunge was a music scene of Metal, Punk, and Indie not a genre. So Alice was heavy metal. They have allot of amazing songs with dark and allot of the time down right depressing vibes great vocals that send chills down your spine by Layne Staley and great thought provoking lyrics by Jerry Cantrel and Layne (more so Jerry) There lack of self promotion makes them very underrated. - superluke10000
Definition of Grunge. Should be in the top 5...

1) Metallica
2) Led Zep
3) Pantera
4) Black Sabbath
5) AIC
V 12 Comments
43
Danzig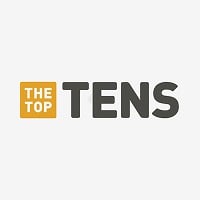 Danzig is an American heavy metal band, formed in 1987 in Lodi, New Jersey, United States. The band is the musical outlet for singer and songwriter Glenn Danzig, preceded by the horror punk bands the Misfits and Samhain.
44
Testament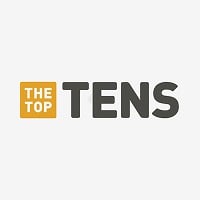 Testament is an American thrash metal band from Berkeley, California. Formed in 1983 under the name Legacy, the band consists of vocalist Chuck Billy, guitarists Eric Peterson and Alex Skolnick, bassist Steve DiGiorgio and drummer Gene Hoglan.
I can't believe my eye's, Testament ranked at #150! Sure they might not be my favorite metal band, but they certainly deserve to be in the top 10 spot considering they are TRUE metal and trust me that's a he'll of a lot more than I can say for the majority of the bands on this bogus list. You people that vote on this list think that you know metal, I hate to break it to you but you don't, you're all a bunch of POSERS!
Testament is amazing, they play real metal and they are ranked 34, and why is that? because the majority of people now, don't know good music when they see it. Bands like Avenged Sevenfold are getting all the attention and they don't play good music.
This band deserves to be in the top ten. After most bands changed as trends changed they stayed pure thrash and still standing strong after all these years.
For shame people. Testament really should have been part of the big 5. Vote!
V 9 Comments
45
Iced Earth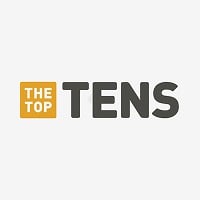 Iced Earth is an American heavy metal band from Tampa, Florida. It was formed in 1985 under the name Purgatory by guitarist and main songwriter Jon Schaffer and original drummer Greg Seymour.
Amazingly Heavy and should be at the top 10.
Simply amazing.They play true HEAVY METAL, they should be at the top 10.
Definitely my favourite band and it is ridiculous how it's not on top 10, anyway this is a list of popularity, not greatness :/
Awesome!
V 5 Comments
46
Trivium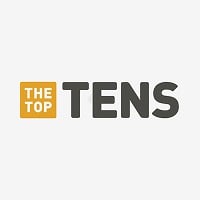 Trivium are an American heavy metal band from Orlando, Florida, formed in 1999. After getting signed to Roadrunner Records in 2004, the band has released seven studio albums and nineteen singles.
Okay Iron maiden and metallica are good but Trivium are gods. Matt Heafy is one of the best vocalists ever in my opinion as well as being one of the best guitar players ever. Corey Beaulieu is just pure talent, his solos blow my mind every time I hear them. Travis smith may have left but he is an amazing drummer who can create intence beats and make it sound easy. Nick agusto is an incredible drummer and was the best replacement for Travis, His blast beats are inhuman. Paolo is an amazing bassist and can solo good as well. Do your self a favor and listen to Trivium. Kirisute gomen and Shattering the skies above are the songs that show them at their best. TRIVIUM FOR LIFE.
These guys are simply the best. Their music is so intense and makes you feel all kinds of things. They should be number 1, I love them even more than Metallica or iron maiden...
Trivium can only cream their shorts while dreaming of being gods like Metallica and Iron Maiden. And oh, how they try. But that's their problem - they're always searching for a style that suits them rather than finding a suit that styles them. Every album is a quantum shift from the last - and not in a good way either - and Bullet For My Valentine own them.
WHY SO LOW! TRIVIUM SHOULD BE AT NUMBER 5!
V 17 Comments
47
Ghost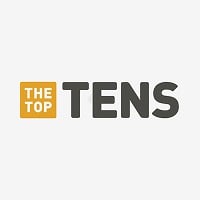 Ghost is a Swedish heavy metal band that was formed in Linköping in 2008. Ghost consists of 5 masked instrumentalists, known as The Nameless Ghouls, and a demonic anti-pope known as Papa Emeritus. They have released 3 studio albums and 2 EPs . Each album brings in a new version of Papa Emeritus. Ghost ...read more.
Should be in top 10 in my opinion, but currently so underrated because of the beef they got inside the band
So underrated should be in the top 5
Best Metal band by far
Listen! Like them very much...found them today and listen since 5 h to their songs!
48
Van Halen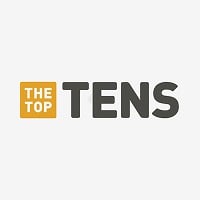 Van Halen is an American hard rock band formed in Pasadena, California, in 1972. From 1974 until 1985, the band consisted of guitarist Eddie Van Halen, vocalist David Lee Roth, drummer Alex Van Halen, and bassist Michael Anthony.
WHAT? VAN HALEN ON 41? I CANT BELIEVE THIS! THIS BAND HAS DAVID LEE ROTH ONE OF THE GREATEST VOCALIST OF ALL TIME AND THE GREAT EDDIE VAN HALEN WHO IS COMMONLY KNOW ON HIS TAPPING AND INTENSE SOLOS LISTEN TO ERUPTION! ITLL BLOW YOUR MIND!
40th? Are you out of your mind? Van Halen not only ushered in the modern heavy metal era they where simply one of the best in the game.
I bet all the members of the bands voted above Van Halen are as shocked and appalled as I am.
I don't understand how on earth is van halen on be on no. 30... Simply impossible... Should be in top 5. With the legendary EVN, it is way better than many of these bands mentioned above.
Van Halen should easily be on the top 10
V 16 Comments
49
Drowning Pool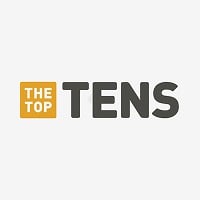 Drowning Pool is an American Alternative Metal band formed in Dallas, Texas in 1996. The band was named after the film The Drowning Pool.
For those who haven't listen to drowning pool, you in for a treat.
"bodies" is one of there most like well-known songs.
A greta album for new listeners of this band is the "sinner" album.
You will fall in love with this band after listening to that album.
Love they're song Bodies
Should be in top 30
No
V 2 Comments
50
Opeth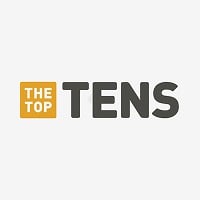 Opeth is a Swedish progressive death metal band from Stockholm, formed in 1990 by David Isberg, who invited Mikael Akerfeldt into the band as a bassist. Isberg ended up leaving the band, which lead to Mikael becoming the band's vocalist, guitarist, principal songwriter, and driving force. Along with ...read more.
Seeing such a great band in 45th place is shameful. Opeth to me is a top 10 band for sure, and this is coming from a person that has listened to thousands of bands, and that's not an understatement. Opeth is one of the few bands I can always turn back to when other music is boring me. Doesn't matter if I've heard the Opeth song 500 times already, I'll still enjoy it like it's the first time I've heard it.
Opeth has more musical ideas in a single song than most bands have their entire career. And no other band can move from smash-your-head-in heavy ("Demon of the Fall") to raw emotional beauty ("Isolation Years"), often within the span of 20 seconds in a single song.
Opeth in 48? While their songs listed in the first 3 positions? I've listened to Metallica, Black Sabbath Iron Maiden and much more bands but the one which is still appealing to me even after I heard the song for about 1000 is Burden and Ghost of Perdition. An entirely different band from others. Their songs are really powerful which may even make you cry...
Amazing band
V 11 Comments
51
Gamma Ray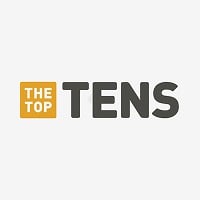 Gamma Ray is a power metal band from Hamburg, northern Germany, founded and fronted by Kai Hansen after his departure from the German power metal band Helloween.
Kai Hansen is one of the best Metalsongwriters ever. With Gamma Ray works his Talents perfect.
V 1 Comment
52
White Zombie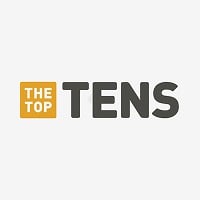 White Zombie was an American heavy metal band that formed in 1985. Based in New York City, White Zombie was originally a noise rock band, and was known for its later heavy metal-oriented sound.
Rob Zombie Deserves to be top ten, Rob Zombie is one of the new metal gods, Should Go, Toss up between 1. Metallica 2. Iron Maiden 3. Black Sabbath 4. Mega Death 5. Motorhead 6. Judas Priest 7. Rob Zombie/White Zombie 8. Pantera 9. Slayer 10. Disturbed - bobbysandals
White zombie has some of the coolest riffs from their era and rob has great vocals
53
Within Temptation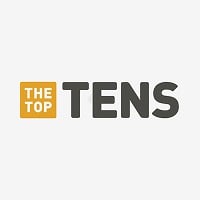 Within Temptation is a Dutch symphonic metal band founded in April 1996 by vocalist Sharon den Adel and guitarist Robert Westerholt.
54
As I Lay Dying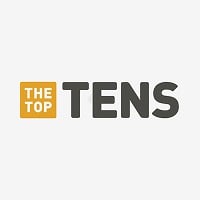 As I Lay Dying is an American metalcore band from San Diego, California. Founded in 2000 by vocalist Tim Lambesis, the establishment of the band's first full lineup, which included drummer Jordan Mancino, occurred in 2001. As I Lay Dying has released six albums, one split album, and two compilation ...read more.
The Christian counterweight to Slayer. They are brutal, fast, aggressive, and the non-religious among us can only scratch their heads in bewilderment over what happened to this band. Hey, everyone's human after all. +5 for the metal, -2 for the mystification.
As I lay dying on #43? What the hell? Guys please listen to songs like defender, no lungs to breathe, overcome or comfort betrays and you'll see how skillful and talented is this band! Watch their live at wacken 2008! Those guys drove the hella crowd crazy! They deserve a top ten ranking!
Every song will power your mind through different life situations. #1 band ever in my book
The metal crowd own Lambesis now, not the metalcore crowd. Anyone who can impersonate Arnie, love Slayer and strippers is someone I want in my cd collection - which he is.
V 6 Comments
55
Symphony X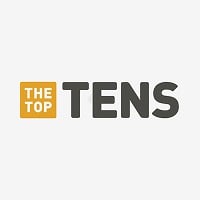 Symphony X is an American progressive metal band from Middletown, New Jersey. Founded in 1994, the band consists of guitarist Michael Romeo, keyboardist Michael Pinnella, drummer Jason Rullo, lead vocalist Russell Allen and bassist Michael Lepond.
I heard Symphony X for the first time live at the Gigantour in Cleveland, and they were amazing. If you haven't heard this band you should check them out.
56
Avantasia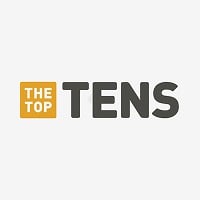 Avantasia is a German supergroup rock opera project created by Tobias Sammet, vocalist of the band Edguy.
57
Papa Roach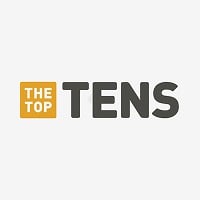 Papa Roach is an American rock band from Vacaville, California. Formed in 1993, their first major-label release was the triple-platinum album Infest.
These guys and their music have literally changed my life! I wouldn't be where I am today without them and I also wouldn't have met some of my closest friends with out them! A lot of people can relate to lyrics that Jacoby writes! Not only is their music amazing, but Jacoby, Tony, Tobin and Jerry are literally the kindest, sweetest people I have ever met!
Awesome band! Listen to, Face Everything And Rise, Getting Away With Murdur, Last Resort, and Gravity. Anyone could get into Papa Roach, one of the best bands of the 2000's
If.u don't like them get up and out they should be at least ten there not the best but pretty Damn close listen to last resort or scars
V 3 Comments
58
Dokken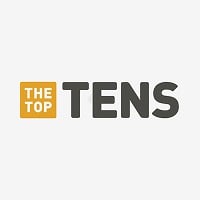 Dokken are an American metal band formed in 1979. They split up in 1989 and reformed four years later.
In the eighties many bands from California were labeled under the hair-band classification. Some of them did not fall under that label but the mainstream considered them like that. Remember Dokken and Night Ranger? They were between the best melodic metal band of the time, featuring top of the line guitar wizards and vocalists. come on guys give them a lift.
Legendary band.

Better than the Jovi's and Leppards. They could definitely play metal: Kiss of Death - live 1987. Or Tooth and Nail...
59
Carcass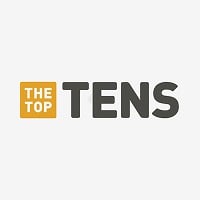 Carcass are a British extreme metal band from Liverpool, who formed in 1985 and disbanded in 1995. A reformation was enacted in 2007 without one of its original members, drummer Ken Owen, due to health reasons.
V 1 Comment
60
Asking Alexandria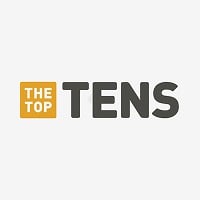 Asking Alexandria are an English metalcore band from York, North Yorkshire formed initially in 2008 by lead guitarist Ben Bruce along with former lead singer Danny Worsnop, bassist Joe Lancaster, keyboardist and synth player Ryan Binns, and current members drummer James Cassells and rhythm guitarist ...read more.
Asking Alexandria is not the best band ever but they deserve a better score than this. They are one of the hardest working bands out there. Far more mature and talented than a bunch of all the new bands out there. Go check out there music, you won't be disappointed.
Killer band. AA are a very young band with all the band members being no older than 25. Very honest music with some elements of rock & roll and metalcore. After a few listens their songs begin to grow on you- very catchy groves and riffs.
The lyrics to the track Creature explain everything about Andy Worsnop's departure you need to know. That track is excellent by the way.
I like this band it should be at least 30 it higher
V 14 Comments
PSearch List
Recommended Lists
Related Lists

Top 10 New Wave of American Heavy Metal Bands

Best Modern Heavy Metal / Metalcore Bands

Most Underrated Heavy Metal Bands

Best Debut Albums From Heavy Metal Bands

Most Influential Traditional Heavy Metal Bands
List Stats
22,000 votes
367 listings
8 years, 168 days old

Top Remixes (150)

1. Metallica
2. Slipknot
3. Slayer

surfacing

1. Metallica
2. Black Sabbath
3. Iron Maiden

MADK

1. Judas Priest
2. Deep Purple
3. Black Sabbath

somekindofaguy
View All 150
Posts
IronSabbathPriest
Error Reporting
See a factual error in these listings? Report it
here
.