Top 10 Pendulum Songs
GlonnAtronnAdonnAdict
The Top Ten
1
Witchcraft
NEVER got bored of it. Keeps pumping in my ears day and night since its release. Simply and mostly amazing.
EVERYTHING about this song is absolutely fantastic! I definitely think this is the best song I've ever heard.
Best song by them in my opinion and think it should be number 1. Listen to this whenever I get the chance to listen to music and will never get boring.! ! ! ! Should be number 1
Such a banger, I love it so much. - Atham
2
Propane Nightmares

"MY DREAM BAND"
Can't start my day without listening one of pendulum songs
Amazing song love the beginning vocals and the intro so much one of my favourite songs
this song has an amazing bass line!
One of my best drum & bass choises
Love this song! It's my third favourite song out of loads of good songs. And if you ask me I would say this is pendulum's best song they've done! :)!
3
Watercolour
I love the drumming and background Keyboard? Or something but its real cool best song Great on Call of Duty 4 btd14zombies its get moving music adrenaline pumping great.
Epic song! Can not stop replaying it! Not only my favourite Pendulum song but my favourite song ever! Every time I here it I want to get up and rave!
No. 1 song by pendulum
This song is sick..
The music, the lyric. Everyday I hear this song, I'm a big fans of this song.
Electronic bass and drum are good
4
The Island Pt 1
This is like the best song I think besides The Vulture. I have been really attracted to "Immersion" compared to the other albums.
The atmosphere this song gives off is amazing. It cheers me up and makes me want to party whenever I hear it. This song is one of the reasons why I love Pendulum!
Had some crazy partys with this song, good times!
I thought that this was ana amazing song from the first time I heard it. This was the second song I've ever heard by Pendulum and probably my favorite. It was a great album and loves all the songs on it.
5
Crush

A man is over possessive for his girlfriend and beats the hell out of anyone who tries to flirt with her, then eventually kills her.
Then a revelation - She never existed. - Ananya
That beginning, building up to such an amazing song
Honestly, it's not my favourite of all, but I think it definitely deserves to at least be in the top 10
Yup tis should be no1... Amazing vocals on tis as compared to the rest of the songs... Damn ta first time I heard tis I was like "BOOM"
6
Blood Sugar

Pendulum's most iconic sound, and the atmosphere is unbelievable live! Should be number 1, it's creative genius!
Almost no vocals in this song but the the instrumental in this song is so amazing that it balances it out. Their most catch song they've ever made, everyone should listen to it! =D
Amazing can't seem to not hum it when bored! Love it
Easily the best song I've come across by pendulum, the drum and bass balances out the lack of vocals and is just a great tune to party to.. Blood Sugar all the way!
7
Granite

awesome song, can't past one day without listening to it, the mix of styles, like the intro and the melody is just awesome.
The melody at the end of the song is the reverse of the melody at the start of the song. that's neat. Also it's the best song in my opinion
This is their best song because just the melody itself never gets old for me which is pretty hard to pull off in my opinion
This is by far the best song they ever produced, fast temp and non stop.. Heard it at a rave nearly shat myself
8
The Tempest

Incredible song... What an outplay. This and Watercolor should top this list.
Possibly the longest song by Pendulum, this song starts out quiet, builds up nicely, and at the end we witness the true greatness of the song.
Starts subtly, builds to an intense rock section with powerful vocals. Not much in the way of D&B at all, but a very solid song throughout. As it seems to die out past the 5 minute mark, you're suddenly introduced to a mindblowing mix of synths, drum, and progressive D&B that detracts so heavily from the earlier song, in what may be the single most intense, incredible listening experience for any ending of any song. Truly my favourite Pendulum tune and favourite album, especially since it's the first physical album I ever bought back in 2008.
Love how the song keeps you in suspense. And when you finally reach the ending, BAM! The effect is intoxicating.
9
Tarantula

awesome song... one of my favourites EVER!
Awesome! Always listening to this. It's a little different but that's what makes it so good
Amazing Bassline and drop, should be number 1 in my opinion
Number one. If it is not, then, well.. People have no taste.
10
Hold Your Colour

Great message, really relevant in today's world. Too many things out there trying to kill your individuality, and it's important to know that no matter what, you always need to be yourself. The bassline is great, but that's to be expected. It's really catchy, and I often find it playing in my head at random times. Definitely the best song off of the album of the same name, along with "Girl in the Fire".
Insane and amazing. The epitome of the drum and bass genre as a whole. Honestly, this song as well as "Witchcraft" are my favorite songs by Pendulum (regardless of the fact that "Witchcraft" sounds more electronic).
I love most if not all of pendulum's songs but in my opinion, this has to be the number one and is one of my favourite songs of all time (and I listen to a wide range of music! )

The song is powerful, soulful and very uplifting. It's one of those songs you can feel as much as you can hear. I love music that does has that kind of powerful vibe and although I love a lot of Pendulum's stuff, this song is the one that really hits that nail on the head. Truly brilliant song
With all Pendulum fans, you either love Hold Your Colour and hate Imersion and In Silico or love those 2 and hate Hold your colour. Why can't fans love all three? Also, where are all the Hold your colour songs? Oh well...This is the best song they ever did. Super catchy and has a great message. - Slipperyjack40
The Contenders
11
The Island Pt 2
I love how they seem to be trying to destroy the song in the second part. Very underrated. - Slipperyjack40
This song is quite different as it is extremely electronic but still retains some of that great pendulum sound that everyone loves!
Definitely the most lively song I've heard from them, makes you wanna get the f--- down at a show.
I will say its really good
12
Self vs. Self

First, Rob and Anders' voices used in the same song is something I adore. They contrast yet compliment each other so well, which, artistically, is the theme of the song - conflict between two sides of the same person.

A blend between the styles of the two bands leads to an interesting mix. The song has notable elements from both bands, yet the final product is still distinguishable as something entirely separate from other music of it's genre. Somehow manages to capture the essence of what makes each band so unique while being it's own, one-off experience. One of my favourites from both Pendulum and In Flames.
I'm pretty shocked that this song is way down the list.
In my opinion it should be the first followed by witchcraft and watercolour.
The electric Guitar riffs, The super amazing drums( they uses 2 not one because its really on an epic level of drumming).
My ears never got tired of this
I actually love almost all of Pendulum's stuff but this one fuses both the iconic sound of the group with In Flames' powerful riffs and vocals. This one stands out. Besides, two of my favorite groups featuring together? I'm sold!
I suppose the only reason this song is down this far is because Pendulum fans only like electronic music. This song should really be in top 5 but it's not my decision.
13
Encoder

Very different than pendulums usual style but still great. beautiful melodies and great mixing. this isn't actually my favourite. (1. Crush 2. Island Pt I 3. Set Me on Fire.. ) but I feel it deserves more of a chance than its been given..
The best of all of the song that they made. This song also has two parts two it the last part better then the first
A different style but I like it, the vocals are amazing and I can't stop listening to the guitar solo at the end.
My favorite song, quite close to The Tempest. It's amazing, deserves more love from the fanbase.
14
Set Me on Fire

Honestly one of the best dubstep songs I've ever heard, better than knife party
It's a fantastic D'n'be track with a slight psychedelic infuse and a really strong bass line. Should be in the top 10, love it!
If not the best song by them it is definitely up there, I had a hard choice between this and Witchcraft but I actually find this one a little better. I hope this great song finds its way in the top 10!
A bit discouraging beginning, but you won't regret when listening to the rest, what is more - you won't turn it off ever!
15
Showdown

Absolutely epic
Showdown is just too damn catchy, with great beat and basslines it's a proper club song. Should easily be in the top 10.
It's my favorite song of Pendulum!
I love how it sounds
16
Voodoo People
Pendulum's remix of Prodigy's "Voodoo People" is a great song. It was actually one of the first few songs that got me into Pendulum, and even if you're not into Pendulum, by the time you hear this song, you definitely will be!
Seriously, not even in the top ten?
Best song ever! love it so so0 so so so much!
One of almost first songs
🙀
17
Slam

Pendulum will never be able to create something like this ever again! In Immersion, it started with Genesis, then Salt in the Wounds. They seemed to trying to start the album like hols your colour. But they failed to capture that same power! This is one of their best for sure! - Slipperyjack40
Best example of pendulum ever. the performance of this song at brixon academy will be hard to beat.
Immense song. Don't know why its all the way down here its such a beast!
Should be top 5
18
The Vulture

Pendulum goes Prodigy and it succeeded. - ZeroBlaster
Amazing Beat, Can listen to it everyday and not get bored of it, also has some elements of dubstep.
I think it deserves a higher position because it is also very good... Also you must remember that also plays Rock Electronic Pendulum...
It was the first pendulum song I heard and even led me into the genre
19
Streamline

Great bassline and synthetic drums. - ZeroBlaster
because its has a very cool bassline and good sound effects in
20
Different

I love how pendulum has been venturing into rock music. Great lyrics, as well music. - Slipperyjack40
Very good song, but I think it deserves to be higher up. Without doubt my favourite song from In Silico along with Visions and Propane Nightmares.
Nice song, very nice couple of sounds
I'm quite dissapointed that this track has not been put on the list yet! Such a great mosaic of sounds! I rly love it!
21
The Other Side

My favorite song of all time. Listen to this song literally 20 times a day.
A great song that deserves to be higher on this list.
Simply top 15 worth of.
Love that describes how the pendulum sing is born
💀😱
22
Violet Hill (Cover)
This song is Frigging amazing, if the original was great, this version is simply amazing, the vocal, music, everything is perfect, damn even the intro is amazing, DEFINITELY should be in the top 10.
Awesome Song If They Have A Radio VersIon I Think It Will Be At The Top 5
I think its cool!
I love Coldplay
I love Pendulum
But I'm not a big fan of either the original and cover... - ZeroBlaster
23
Axle Grinder
Why so low? Damn it's pure awesomeness
The opening is amazing
SO GOD, PURE ADRENALIN RIGHT THERE!
24
The Fountain

At first, I thought it was ok, not the best Pendulum has ever done. Then, I started getting really into Porcupine Tree. I don't know if that's the reason I got into it or not. Nowadays, I always skip over Encoder, The Fountain should have been the final track. It's so powerful, emotional, and always gives me the chills. It also has a smiler darkness to Porcupine Tree. I still can't decide on a favorite Pendulum song. But The Fountain is definitely up there. - Slipperyjack40
A great ending to the album before Encoder... Love the off beat snare and the vocal/synth harmonies in the chorus not to mention a classic lead line - A simple one that's not thrown in your face but is still a massive track!
Very relatable to a few people. The collaboration of Steven Wilson & Pendulum created a masterpiece.
Maybe the best track in the Immersion album. With harmony instruments, it creates a calm atmosphere.
25
Pain Killer (Feat. Pendulum)
This songs has a great beat! One of the first songs I listened by pendulum. I sometimes listen to it while gaming (remixes though... )
Perfect after party song! Timeless. Gets everyone pumped up for a fun night
Awesome feature can't stop listening' to it
Epic. No more comments are needed!
26
Comprachicos

27
Girl in the Fire

Amazingly produced song, with so many influences. This song really shows Pendulum's creativity and has a huge variety of genres, all mixed into an awesome roller-coaster ride of a song. I just love the guitar solo and latin style beats (not to mention the drum and bass! ).
WHY IS THIS SO LOW! Come on vote this song up, this is one of the best drum and bass tracks out there!
One of the best in first album
Love this song!
28
The Terminal

Even the last song placed here is a classic
Best Pendulum song so far...
29
Masochist

Not very well known because it was not released in any albums, but absolutely awesome. Such a crazy song.
Slamming jungle track... unfortunately not much exposure due to it being a compilation album.
It should be at the top together with blood sugar
Pendulum definitely my favourite artist, they defined their own sound and it was songs like this that sets them apart, power and energy at such an early stage with that chilling tiger roar, f*ck knows I love this and so will you...
30
9,000 Miles

(sorry for my English, but I must say this) This song remembers me, my best years of live. Then I played a NFS Undercover and feel very happy when I hear this song, when I racing. It's so beautiful!
Falling more into the intelligent Drum and Bass genre than other tracks this is a stunning ambient track with a progressive beat and good basslines.
This is a fairly unique song for Pendulum; more of a trance type integrated with their usual Drum and Bass. Nice flowing music with a strong beat.
Hardest decision ever trying to decide the best Pendulum song ha, but 9,000 Miles always stood out and the short vocal work is fab!
31
Fasten Your Seatbelt

Best song I ever heard! Why so low rating?
Pendulum at there best
Cheesus Crust guys, Upvote this one.
Feels like I need to fasten a seatbelt to stop lightly headbanging whenever I hear this song.
And I don't have a car.
32
Plasticworld

This is arguably one of Pendulums most beautifully melodic songs. There's just something very nice and comforting about it. Another great highlight in their career. Why are most of Pendulum's coolest songs so low? Oh well. - Slipperyjack40
This is one of their best songs, it's totally atmospheric and has a fantastic end in my opinion. I love the vocals in it so all in all this has to be voted up.
Great song with a catchy beat! Should be ranked higher in my opinion
This is such a good song, should be much higher in the rankings!
33
Out Here

One of their best for sure! I love the melodic guitar, the buildup. It doesn't even need lyrics to be great, just "Tearing down the wall". Its great fun and always gets me pumped up before a cross country meet. - Slipperyjack40
Out Here has one of the greatest Pendulum sounds ever. It has just unbelievable tension and building up until it grows into a huge blast and an explosion of unbelievably brilliant sounding music! Definitely one of the greatest Pendulum songs ever. And one of my favorite electronic music tracks EVER!
A thousand miles better than Witchcraft. - ZeroBlaster
And the guitar bridge is just memorable. - ZeroBlaster
34
Another Planet

Great, really creative track. The repetition of the bass segments is just astounding. The vocals at the beginning really give you that enormous uncomfortable space feeling.
This song is so cool it's my favorite to be honest!
35
Ransom
This song is absolutely brilliant. The clicks before getting more intense was a neat addition. It has a good beat to it. I'm surprised only one person's voted for it.
The beginning of the song gives me goosebumps from the amazing bass. Sounds best when you crank it up to 11
THIS IS RUTHLESS. NEEDS TOP 10
36
Salt in the Wounds

Wow this is way too low... - ZeroBlaster
37
Mutiny

I expected this to be in the Top 5 :/ - colesy99
Should be way higher.
38
Immunize

Is it possible to listen to this whilst staying perfectly still?
When you cross together Prodigy and Pendulum you get this. Should have done it more often. - colesy99
Should be higher. Well if you disagree, at least from the top 15
The prodigy
39
Spiral
? APPARENTLY NONE OF you HAVE HEARD THIS SONG B4? As good as some of these other Pendulum songs are, this IS the best. Youtube it if you don't believe me.

We spiral down...
Like amazing! Wait till the drop ;) that is your queue to go absolutely mental
To be honest, The Tempest is the best, but this tune is just insanely good dnb. Although, everything by Pendulum is insanely good - best band ever
40
Midnight Runner

AWESOME and the sample is no way near the best bit at the end. Crazy ending.
This tune is absoluty amazing so come on people get this absolute tune up please
AWESOME
41 Master of Puppets
42
Under the Waves

Not my number one song by Pendulum, but still an awesome track.
Seriously, an amazing song.
Favorite Pendulum song by far.
Awesome drumstep drop towards the end.
43
Sounds of Life

Amazing song with beautiful lyrics and harmonious music yet somehow magically incorporating strong drum and bass! Vote for this one people. It's amazing
45 place, really guys? cmoon!
44
Still Grey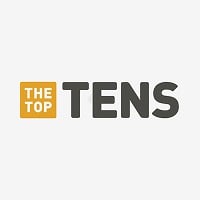 Very underrated. I think it was the dumbest idea to replace this with Axel Grinder. "Grey" is the complete opposite word of this song. Its very colorful and beautiful. - Slipperyjack40
The most beautiful song I ever heard. Excellent atmosphere of night city while listening this. Respect it. - kirillyanukovich
Beautiful like hell
45 Vault VIP
46
The Catalyst
Come on guys this should be at least in the top 15, it's even better than the original!
Linkin Park and Pendulum is like my dream come true! :O
47
Through the Loop

Now, this song is so good its one of those songs that give you kind of like energy and wakes you up when you get out of bed
HOW IS THIS #41. YOU DEAF?
48
ABC News Theme
Fantastic remix of a song most people would know.
49 Toxic Shock
50 No One Knows
PSearch List