Top 10 Best Philippine Drama TV Series
This is to know the top drama shows in the Philippines history!

1 Pangako Sa'Yo

Awesome series they could do more remakes and I'll watch them all.

Unforgettable love story can't forget, has a very good moral value...
its amazing how two well being could love that deeply, it really shows that a promise is a promise not to be broken.

Best show ever enough can't judge it's awesome to see Daniel and Kathryn a.k.a kathniel

I love this show. I started watching it on T.V. here in Samoa, but won't be able to finish it before I to return to the U.S. Is there any way of watching the rest of the episodes online?

2 Mara Clara

Recently, this epic drama series has a remake and is now airing in ABS-CBN's Primetime bida. - hatcher234

Nothing could beat this epic series of Philippine television. Aired for 5 years and both main characters are already big. - hatcher234

It's the best drama ever! It's so touching and very educative

Guy where can I find thin series in English

3 Tayong Dalawa

Is the most boring, poor and unrealistic love story I have ever watch. above all the ending is not sad and does not intrique

TAYONG DALAWA IS THE BEST PHILIPPINE SERIES SO FAR. IT HAD A LOT OF INTRIGUE, SUSPENSE, IN FACT ITS THE BEST SO FAR

It's the best filipino T.V. series I have ever seen most especially Ramon..I love this drama it is the best for me

It's a hit! I loved the story. From all the shows I'd watch, this is the best. The plot was amazing yet with brilliant acting. This is one of the best drama series I'll never forget.

4 Sana Maulit Muli

There's something in this that gives you that goose bumps every time your watching it.

- best story. mystery and Love..

cool

This is a one of a kind story I have ever seen in ma lyf big up I really luvd it

5 Mula Sa Puso

I love this drama so much!

An unforgetable series... Who can forget the great Via and Selina?

I like the original version of this teleserye...

STARRING THE Philippines OPTIMUM STAR! - EMMINCE123

6 Be Careful With My Heart

STILL AIRING YET, VERY PROMISING


It has to stay forever since it is the first T.V. drama in the Philippines without violence.

Really inspired by the good values of this show. Whatever scenario in life, always count on each other and be positive the life will give the best for you... To the show and management, many thanks for the inspirations that you have gave all of us..

The question is why it ended at the wedding here in Nigeria and its completed in other countries, please where can I get the complete version

7 Encantadia

No doubt

The taste of chilhood for 90s 2000s babies.

The most expensive in its time and still reigning the ratings by storm..

Best acting of the year and best drama

8 Bituing Walang Ningning

Simply THE BEST! The STORY was GREAT.. The lead star Sarah G. Was AMAZING.. And this is the only teleserye who participated by the viewers at the end of the SHOW.. The GRAND SHOWDOWN of Dorina & Lavinia in ARANETA...

Sarah Geronimo and Angelica Dela Cruz - hatcher234

The story was very nice. the actors and actresses were very excellence especially my little angles faith and mercy, you guys were the best in acting. I LOVE THE MOVIE SO MUCH THANKS

Love this drama, absolutely entertaining specially with the best selected casting of Jericho Rosales, Sarah G. and Angelika De la Cruz

9 Hanggang Sa Dulo Ng Walang Hanggan

The story is great! I love the actors and actress in this drama

This was the good one I saw

It's nice love story although I haven't watch it full but it is a great great movie to watch

For it is best movie in the phillipine

10 Maging Sino Ka Man

Bea Alonso and John Lloyd Cruz - hatcher234

Making sino ka man

The Best filipino series

Love the unforgettable lines of celine to jb and the twist of love story
The Contenders
11
Ina, Kapatid, Anak
I love this drama, it's very great and emotional. That is one of the best drama
Plot twist I predicted from the very first episode. Quite interesting nonetheless.
This is the bes
Am a Nigerian I just finish watching this drama kudos to all cast and characters especially the two families and the 4 friends Kim, Maja, Xian and Enchong, also to all others that I can't remember their names Nice movie
12
The Legal Wife
The legal wife number 1
Legal wife is the best ever
I love this show.
I love Angel Locsin and the theme of the show is very timely.
13
On the Wings of Love
I am obviously jadine fun but we can't sleep when this talented dual come together and give us a masterpiece
The story line was addictive and the chemistry between Miss Nadine Lustre at si James Reid was INCREDIBLE, it's no wonder they slowly fell in love in real life as the show progressed. Undoubtedly one of the most iconic teleseryes of this generation!
It made me change my perspective
It is the best
14
Ikaw Lamang
The drama's so amazing
My favourite movie
Nice story,keep it up..
So Historical! Walang Katulad!
15
Got to Believe
The cutest, innocent yet romantic show ever! For all ages, my best couple choice, Daniel Padilla and Kathryn bernado! A must must watch, all the characters are lovable, the show isn't like the repetitive teleserye plot, it changes and develops so much. Try it!
How can I watch it
REALLY CUTE AND VERY GOOD STORY
It is so kilig
16
Forevermore
Best ever
Can I download this video?
Love it so much
Should be number one
17
Walang Hanggan
I like very much the movie, I do not like to miss it even one episode also I love all the actors
This is my BEST movie! I just can't believe it its in the 14th rank! I just LOVE coco martin
I love it with all my heart.
Too many episodes to watch
18
Esperanza
It's a story of hope... That's why I really love this drama... This was one of the best series judy ann santos made... Because of this series she was touted as the philippine young superstar
Very memorable drama.. With charo santos
I want to whacht
I love this teleserye because asides from that its has agood moral and good story, also judy ann did a great job on this telelesrye, love it
19
Pure Love
I loved their story concept
Yen Santos is outstanding!
I love Pure Love!
I love it very much
20
Marimar
This T.V. series was amazing
It is the best T.V. series of all time... - jomarcaluminga
My Gosh this drama is the best of all. This is just incomparable. Aired in 20 countries.
Won't get tired watching the entire series. I had watch this in the T.V. and still bought a complete set of DVD for me and my sister. This is the best of all the teleserye I had ever seen, the actors, story and sceneries... I really love this.
21
Kay Tagal Kang Hinintay
One of the GOAT soap in phil T.V. history.
That drama is so cool than any kind of drama
Love the drama that's all
Love this drama series
22
Bastat Kasama Kita
Binoy and juday one of the best team up ever in philippine T.V. history
23
Hiram
This is the most educative social program ever running in television. Thank you people, I love you all.
24
It Might Be You
Where can I get the drama please and download it.kindly help
Oh men I like this drama does somebody know where I can watch it because I have no website to watch Philippine dramas. please
L like it it is good
25
Lobo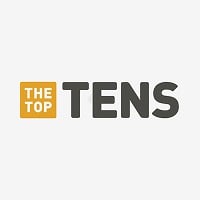 Lobo is a fictional character that appears in comic books published by DC Comics. The Lobo character was created by Roger Slifer and Keith Giffen, and first appeared in Omega Men #3. Lobo is an alien born on the utopian planet of Czarnia, and works as an interstellar mercenary and bounty hunter.
Best the is Lobo
This is an extremely super drama containing romance and action a great story too
Thoroughly enjoyed it good
Great movie. Has a lot to offer.
26
Morning Awaits
This is a story facing rivalry between brothers it also has an interesting story
I enjoy this drama even its not finish.
27
My Husband's Lover
Vincent and Eric and Lally...i want to Love all 3 of you forever.
Great story...!
It was a lesson drama nice firm
Trully educative
28 Ysabella
29
Dolce Amore
It has a very unique story line and an interesting one too! The casting is very good and the main characters are very pretty and good looking! This drama is one of my favourite drama of all time!
30
Magkaribal
Best filipino drama I see
Best of the best I love both leading female role
31
Princess and I
Had potential, filmed in a refreshing setting (shot in Bhutan) although just initially. Became just another teen romance.
BEST royal TELESERYE ever... - khaliljosephzaynbansag
I lone this really promise
It is nice movie
32
Sana Bukas Pa Ang Kahapon
Its an amazing series, with a lot to learn. the actors and the entire crew are amazing
Suspenseful drama
Bea is really good
Love this show
33
Juan Dela Cruz
A great show with a flawed yet decent protagonist. Although some of the secondary characters were more interesting. However it went downhill when the story was forcibly stretched and the aswangs were eradicated (ignoring the "aswangs had a human heart too" concept introduced in the mid-part of the story) also ended in a typical grand wedding ending.
The best and estorya nya
34
Wildflower
Very touching but why a very sad end? where Diego died I was hoping he was going to live happily ever after with Lily.
It's getting wilder
One of my best series
35
100 Days to Heaven
Better than any Tagalog movies/soap operas, this should be have english subs and in Netflix. I'm in US, and this one has a good script, really good acting and casting. I wish there are more series like this, instead of the typical love story.
beautiful
A refreshing Christian-themed show with a flawed protagonist, Anna Manalastas. It subverts the archetype of a goody-two shoes child protagonist in these type of shows.
THIS SERIES WAS ALSO GOOD
36
IIsa Pa Lamang
CHARACTER PORTRAYALS AT ITS FINES. ONE OF THE MOST UNFORGETTABLE ENSEMBLES
Claudine, Angelica and Cherry Pie shine in this superb drama. It sure has full of cliche's but the execution was great and the acting chops of the artists are engaging and funny at times. I love how dramatic and funny it is at the same time.
37
Muling Buksan Ang Puso
Yes JulQuen Sana ibumalik and love team Nila. Best! They're are way better then LizQuen
38
Legacy
Great Teleserye!
Graet I love this drama
39
Huwag Ka Lang Mawawala
Isang palabang judy ann santos napanood ko dito
Best series ever
What d meaning
The best teleserye of judy ann santos... I love all teleserye of judy ann santos so I vote all of his teleserye...
40 Temptation of Wife
41
Princess Hour
And ganda talaga nakakakilig super promise!
42
My Binondo Girl
Where can I get complete copies of this telesere
43
Sanay Wala Nang Wakas
Another Jericho- Kristine tandem, enormously the best!
One of the best. The only Philippine T.V. series that had 2 endings. And the first ever in the Philippines to have the last episode shown of the big screens in NCR. I love the Kristine and Jericho, too.
nice one
44
One True Love
I am a Tanzanian I really enjoyed the dram c ma dudes
45
Amaya
Everything is epic and majestic in this drama.
The settings, the costumes, the plot, the storyline, the characters, down to the small things that makes us value history so much.
Yet is relatable to all, story of a girl who defies customs and culture to fulfill her destiny and her purpose of life.
Amaya is the best drama ever. I love it!
This is the Best
This is a FLOP!
46
Imortal
Superb cast plus exciting plot with remarkable acting...
Tc the best ov all
47
Ang Probinsyano
It's good and hope to see more
Wala akong masabi sa and probinsyano
And galing talaga ng lahat ng bumubuo ng probinsyano may ligtas tip pa cla at and intense
And probinsyano and paborito kong teleserye and ganda talaga punong puno sa aksyon mayroon dinng comedy at and kilig at and tensyon talagang magaling yong idol ko si coco martin, "mcmc"at"onyok" and ganda talaga ng mga palabas ng abs-cbn
48 Two Wives
49
Marina
One of the best fantaserye ever
50
Anna Karenina (2013)
Starring Krystal Reyes, Barbie Forteza and Joyce Ching
Another waste of time teleserye
PSearch List