Top 10 Pink Songs
1
So What

I love this song! its amazing! I like the part where she cuts the tree. love ya p!nk!
So what is the best song in history. I hope pink comes out with another song just like So What. So I can listen to it all day long and party to it with my friends and my boy friend. We all love you and love so what so much. Love you PINK! - gagafan101
Pink rocks and the way she cuts the tree is so funny and the part when she says - I'm still a rockstar I got my rock moves... I love it too god good
"So What" is such a great song, because it has meaning behind it and is actually catchy and fun. Who would've thought you can have both in one song? It's literally the ideal pop song, and it's very energetic and inspiring and allows me to feel like a rockstar even when I should be feeling upset and weak. It has very self-empowering themes and it's just such a great song. It's definitely going to be her signature song for the rest of her career, even though she'll probably have a zillion more #1's. Love you, P! Nk!
2
F**kin' Perfect

The song lyrics really mean something. They are really uplifting- and as well as brilliant lyrics it is also set to a brilliant beat in the background which makes you want to dance!
One of the best songs ever written. This song is such a serious and emotional song which has a equally amazing music video
This is definitely one of the best songs ever!
It is an epitome of the best of music.
I love and do feel that you are * perfect to me
and I love this song like hell do listen to this all you guys out here ]
3
Raise Your Glass

all her songs are so much fun but this one is so good - decorulez97
This song somehow makes me happy and every time I hear it I start dancing This song is full of life
Such a great song. every time I heard it I wanted to dance.
I loved it so much it was in my head a whole two weeks.
This song makes everyone want to get up and dance. Skinny, chubby, pretty, ugly, freak. Notice I didn't say "normal" and freak. This song celebrates the fact that there is no such thing as "normal". Those who are labeled as geeks, nerds, freaks, and outcasts are lucky because we are a community and we should celebrate the fact that we are nitty gritty freaks. So what if we are to school for cool? That shouldn't stop us from anything.
4
Just Give Me a Reason

GIVE A LISTEN TO THIS. YOU WON'T REGRET IT, I ASSURE YOU
Love the song, specially because nate collaborate!
This song is all over and everywhere. I think because of its popularity on the radio, I have become accustomed to listening to it all the time. And I don't regret it because its such a good song. Nate's voice makes it much better because of his rich and unique voice combined with pinks strong one makes beautiful music.
To the guys who asked to listen to it and that I won't regret it. He's wrong, I've been listening to this song in loop for the past week. Will listen to it again and again, 10/10!
5
Who Knew

I'm not sure why, but when Steve Irwin died I connected this song with his tragic passing. This is an incredibly beautiful song lyrically and in my opinion, dear mr president and possibly Portrait are the only Pink songs which are better.
Just her best song <3
I love the way this lyrics fits perfectly with the girl I was in love with but she was my best female friend so it was difficult!
Who knew I would lose her as a love and as friend? :/
Who knew speaks to me and to many who not only lost their lovers unexpectedly but their loved ones also
This is a sad song but it's a great song me and my mum love it even know my my like the 80s song p! Nk you so cool I love all your songs but this is far the best who knew rock"S p! Nk should be proud of her self because of this lovely song THANK"S P! NK
6
Try

LOVE THE CHORUS! It totally tells people to live life!
This is the chorus:
"Where there is desire, there is gonna be a flame!
Here there is a flame, someone's bound to get burned.
But just because their burned doesn't mean they're gonna die
Gotta get up and try and try and try"
This song needs to be at least in top 10. Everything about it is near perfection! The lyrics, the MV, the live performance in AMA!
This is just spectular, her voice is just so powerful. It's also really catchy! I saw her perform this on x factor, it was really energetic, even better than the record!
This song is so inspirational to me! When I feel like I can't continue any more, I listen to this and feel so much better.
7
Just Like a Pill

Pink sounds very evil here that's cool
omg the video is the best of her
and the best hair style on the video
Defenitely the best one of her. This is her most powerful song! The video is great as well. Simply love it!
This song has so much passion. She shows her feelings which I love! It is so powerful and the music video is so unique and cool!
8
Sober

Oh my god this song is amazing! It's so real but still has a darker edgy vibe. You absolutely have to replay this song after hearing it once. I love this song with all my heart.
This song is so deep I love it it's like many of her other songs just amazing always in the mood to listen to this song and her vocals are excellent love ya pink Keep singing
Yea, been there many a time. She really knows how to paint the pic
This is so beautiful. "I don't wanna be the girl that laughs the loudest, Or the girl who ever wants to be alone. " beautiful
9
Blow Me (One Last Kiss)
This is one of the very few songs that you can NEVER get tired of listening to. Definitely her best song. It has a great meaning about how difficult relationships can be and it has a great catchy tune and lyrics, the fact that pink sings it makes it all the more better
This is a new song so everyone must not have heard it... If you didn't hear it listen to this today! Its one of the best songs she has ever sung! It is awesome - wonderful lyrics, wonderful tune... You will never get tired listening 2 it!
Imagine if Pink voiced Mrs. Pac-Man and had her sing "Blow Me (One Last Kiss). That would be awesome and is going to happen. Here's an example of where it's going to happen. A Pac-Man World series parody of Disney's Tangled, Frozen and Big Hero 6 movies. Mrs. Pac-Man will be Princess Rapunzel (I mean, Queen Rapunzel). Pac-Man will be Flynn Rider and be voiced by Chris Brown.

Also, (almost) all the Pac-Man World games are my favorite video games of all time besides Super Mario 64.
Sick song! I can't get enough of it. Either this or sober are number 1 but I would give the edge to Blow Me!
10
Please Don't Leave Me

such a beautiful saddish song I love it
great song, great lyrics, a top P!nk song - MatrixGuy
feels so good if ever I heard this songs it's simply the best

I think that this song cary so much love and sadness it just touched me deep in my heart
The Contenders
11
Funhouse

I Love pink. she rocks! It's a super song
This used to be a fun.. House...
But now its full of evil clowns!
I like it. Sounds awesomely creepy!
Awesome song. Best 1 I've heard except Stupid Girls!
It is the best song ever! Thanks for letting me say this
12
U + Ur Hand
In my world this song is number 1, makes me feel like I can do anything when I listen to it. I'm not complaining. At least it was on the list! Pink rocks! Go Pink!
This is what got me listening to Pink in the first place. Been a fan every since. Move me to impowerment. She has more balls than most men I know, though, in this daay and time, that wouldn't be too hard to do.
Should be way higher, makes me feel great when listening to it
Who needs guys to have fun? This song makes me feel so good and to just go out and have fun with my girlfriends without any boy drama.
13
Don't Let Me Get Me

OMG this song got me addicted to pink. please rate up!
this song so reminds me of myself! very underated and I'm very dissapointed!
I've love almost every P! Nk song and the other day I found the old Missundaztood CD and whacked it on - I forgot how perfect this song is! My favourite P! Nk song EVER (and always will be - for a while at least)! I LOVE IT! She is amazing.
This song introduced a deeper emotional side of P!nk. - Kenne
It is a great song I love listening to it the most times that I have listen to it was about 60 times just after my boyfriend broke up with me ;;;
14
Get the Party Started

This was the song that got her started off. I remember when it first came out I was like this chick's got it going on. It's a fun and upbeat song that'll get you in a great mood.
This should be at number 1. It's probably her best song of all time. - NickelodeonYesAddminNo
Get the party started was the song that got her started
This song is my favorite song in the world it is so much fun to dance to it should be number 2 at last
15
True Love

Are you guys kidding me? At least don't leave it below 20! You guys have to listen go it!
! This song is amazing! It defiantly should NOT be under top 20!
Listen to the some it is just amazing the lyrics is well written!
This should be top 10, frankly. It's one of her best and most raw songs! If you haven't listened, I definitely recommend it.
This song relates to so many of my friendships and just makes me smile. I feel like if more people knew about it would be higher up.
16
Stupid Girls

Easily her best song, what the heck is it doing down here in 12th!? Get this up there!
This is how I feel about some people. I heard and screamed " THANK YOU P!NK THANK YOU! " Should be Number1. Come on people get it up there! The mission lies with you (would it change your opinion if I said that J. K. Rowling said she loved this song? ) - jayneesamurai27
greatest commentary on the plasticity and shallowness of the current portrayal of women in the media
We had to do the video in English as we saw how women are like being represented.
17
Beautiful Trauma

Man, the pre-chorus is insane. definitely my favorite song from her!
This song should defiantly be in the top ten. It never fails to get my blood pumping - Spongehouse
Why is this song not getting very popular? - PowerKamek
Because it was overshadowed by the highly overrated What About Us. I would have rather heard this 4 times in 20 minutes than that song. - allamassal
This song is better than what about us
18
Glitter in the Air

This song touches me so deeply, her voice, the fragility in it, the piano... Everything, creates such a strong feeling, even more when she shouts "Calling me sugar, you called me sugar..." Wow... Makes me cry...
Such a beautiful beautiful song that brought me to my love of P! Nk. Gosh I love this song so much it's a beautiful love song, with sad qualities yet strangely soothing
The lyrics the music the vocals the feel and the emotion just perfect! Absolutely love this... One of my favorite romantic song!
The most beautiful lyrics from P! Nk are in this very song. One of the best songs my generation has heard.
19
Trouble

This song has such a good vibe, and is a little different to most pink songs. It's always great too be a little different, after all there is nothing wrong with it.
This song is also catchy in a good way and a fun listen, and sounds a little different to her other songs in a good way. The best part of this song in my opinion is the chorus, but the verses sound pretty good too. 9/10 - allamassal
This song is so cool and awesome
Just love I wish my facility's were in the top ten
20
Family Portrait

I used to have this on repeat every afternoon full ball when I found out my parents where getting divorced.
I can relate a lot to this song, and I'm sure many people can as well.. gotta love it
This is probably her deepest song message wise and its incredibly beautiful, I'm not even a fan of pink but I absolutely love this song discussing family dysfunction and separation or abandonment.
I cried first time I heard this song. I love it. Its just a childhood portrait of many people.
21
I Don't Believe You

This song made me cry! It is so beautiful and touching I just love it!
. . . Amazing insight to these feelings. Truly a gifted artist. . . Looking forward to the next album!
I love this song with the biggest passion ever. This is my favorite song ever, it's amazing :) keep up the amazing work P! NK, I love you so much. Oh yeah, and I love your daughter too
I was at work today and this song came on and I listened to the lyrics and I wanted to cry
22
Dear Mr. President

I love this song, I know what it's about and I'm only ten years old
Amazing song, it should be on the radio more and I love that it is based on politics, p! nk is such an impowering strong women who I really look up to
Can't believe this isn't top ten... But I guess that's what happens when you're classified as "pop", there's a lot of people just looking for upbeat and fun songs. This song really showcases the whole 1960s folk style of criticizing politics and the world in general that made music what it is today.
How is this not top 10? This song has amazing lyrics... I guess people don't really care for these things nowadays.
23
Bad Influence

Some people think that this is about being a badass who doesn't regret partying, but that's just the people who don't listen to the lyrics. Really, the song is about the kind of partying that ends up with people hurt - the stupid kind of partying that wastes or takes your life. It's a pretty amazing and meaningful song disguised (or just seen) as something more chill...

Great stuff. This kind of offbeat commentary (like Dear Mr. President, Stupid Girls, and others) is what makes P!nk so great.
Lordy Lordy Lordy I can't help but I like to party! -
this song is awesome pink is awesome all her songs are top 10
24
Perfect

I don't like the song f##### perfect I love this verison because its not explicit
good song
It's so me
25
Leave Me Alone (I'm Lonely)

should be at least at the top ten!!! Very underrated!
- lrsvotes
A very good song, probably my favourite of all the I'm Not Dead songs. It's a very good song, and it deffinitely deserves number 6, if not number 1. On my scales, it rates a 4 or 5. Not as good perhaps as Blow Me (One Last Kiss) or other songs on her upcoming album, songs which I am sure will rate higher, but this deserves to make it a top ten.
Still, P! Nk is so awesome it's too hard to pick a "top 10" of her stuff!
This should go ahead dude, should vote this
26
Just Like Fire

This song isn't as good as the songs she made before this, but it's still good except for that "WE CAME HERE TO RALEIGH" part, and the lyrics are good like in most movie songs. 7/10 - allamassal
Well it's a good song and maybe should be a little higher on the list but its from a movie and we want a real song
It's great, but she got this one from 'Alice Through the Looking Glass', though it's still great! - Frost182
My fave song currently out of every song in whole world
27
We've Got Scurvy

I love this song it should be higher on the list
28
Wild Hearts Can't Be Broken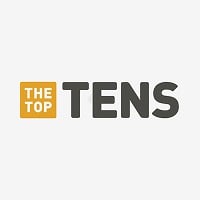 Such a beautiful, deep and raw song emotionally.
Perfect song for fast and tricky dances!
29
Lady Marmalade

Christina agleria should be the feat not p! Nk she had the best voice out the six this song should be higher up the list
30
18 Wheeler

From m! Ssundaztood, beautiful song,
Love this song says it all
18 wheeler is one of my favourite songs why can't this be one of her best songs
As good as being the best singer
31
I Am Here

32
Better Life

Wow! This song is so underrated! - Spongehouse
33
Slut Like You

The song shows a different side of pink ( very good song )
This song is amazing
Really catchy
1st pink song I ever heard.. instantly fell in love with her.
34
Nobody Knows

How can this not be in the top ten at least! It is a song that everybody, no matter what age can relate to and should be much higher!
This song is so amazing and emotional! It should be in the top 10!
How can this not be in the top 10 at least, you ask? Nobody knows :P
Differencet sort of song its awesome, amazing best singer YET!
35
There You Go

This is the song that started her career should be in the top ten!
I love this song should be in the top 10
Her first song in hirstory is number 25 too bad place
This song is so good. although I love her work now, I ADORE R&B P! nk.
36
God Is a DJ

Great song makes me want to sing and dance should be top ten!
Get it up there fast shouldn't be 35!
Naw come on it should be no one that's not normal
What... Seriously DOUBLE TEE EFF?
What is wrong with people... This is actually top 10 in real life... Well on T.V. so does it for me -_-
God is a DJ
Life is a dancefloor
Love is the rhythm
You are the music

Fab song I love it
37
I'm Not Dead

Oh my god this song should beat least in the top ten if not in the top three! It has a great riff and really emotional lyrics you can relate to
I love this song I, not dead very rocky song
This song is sooo good and meaningful.please vote
This is defenetly her best song
Fantastic meaningful lyrics good riffs and P! nks perfect and unique vocals make this the best song of the 00s
38
Today's the Day

39
Whatever You Want

Underrated song - Spongehouse
Most underrated p! nk's song.
40
Centerfold
My favourite song by pink! Strong Beat
Best one so far
41
Heartbreak Down

This is probably not as well known because it was released in Europe not America. But it's really good so you should definitely listen to it!
I love this song. Heartbreak Down is one of my favourites so I voted for it here because everyone should know and appreciate this work of art.
42
Bridge of Light
It is so beautiful it fits exactly with my life and my children I LOVE THIS ONE XX
I love that song
I love it from j
43
Dear Diary
Ahh shes had a sad childhood
This isn't on the list? What the actual frick, guys? Such a cool song with a great beat!
Her albums

Can't take me home, m! Ssundaztood she sings about her childhood
Dear dear diary I want to tell my secrets. This song is about her neighood a sad neighood from the album missundaztood I love pink I'm 8 nearly 9
44
Here Comes the Weekend

45
You Make Me Sick

Love it so so so so so so so so so so so so so so so so so so so so so so so so so so so so so so so so so so so so so so so so so so so so so so so so so so so so so so so so so so so so so so much!
I love this song
My sister hates this song
But she's wrong
Amazing song
46
Mean

You can hear the pain in her voice. So sad and beautiful at the same time!
I would like the song if it was no (explict)
Mean is good
Album funhouse is good
P! Nk is the best

I mean it
Love this song... Just reminds me of the ups and downs of marriage. Keeps me from being the bitch over stupid stuff. Just a great song.
47
It's All Your Fault
I really like this song, one should at least listen to it once, right? The beats of the song are very awesome, and the lyrics are top quality. "It's all your fault, you called me beautiful, you turned me out and now I can't turn back".
P! Nk really knows how to express the brokenness from a break-up, and this song is a masterpiece to back that up. It takes your breathe away and really hits home.
48
Crystal Ball
Lyrically her best song! Give this song a chance and take a listen. You won't regret it! It gives hope to those of us who have been unlucky in love and let's us know we're not alone.
This song reminds me of my brother and his boyfriend when they were together...Song is beautiful
My favorite p! Nk song!
49
Waiting for Love

50
My Vietnam

Must be the top 1
How is this not numer 1?! Let alone the fact that there are currently 40 songs on the list and this isn't one of them!
PSearch List