Top 10 Pink Songs
PUNKQUEEN09
The Contenders: Page 2
21
Family Portrait

I used to have this on repeat every afternoon full ball when I found out my parents where getting divorced.
I can relate a lot to this song, and I'm sure many people can as well.. gotta love it
This is probably her deepest song message wise and its incredibly beautiful, I'm not even a fan of pink but I absolutely love this song discussing family dysfunction and separation or abandonment.
This song should be at the top of this list..
V 7 Comments
22
Dear Mr. President

Can't believe this isn't top ten... But I guess that's what happens when you're classified as "pop", there's a lot of people just looking for upbeat and fun songs. This song really showcases the whole 1960s folk style of criticizing politics and the world in general that made music what it is today.
How is this not top 10? This song has amazing lyrics... I guess people don't really care for these things nowadays.
Her best song by far. Very well written and overall an amazing song
This is song lyrically bold and true. We are living in a corrupt world and not a lot of artists seem to address this issue although we desperately need it. It applies to nearly all leaders of the world and it's sad to hear the truth about how things work under the table but it is also necessary. Thank you p! Nk for this perfect emotional song. I hope songs like that are playing in the radio instead of those about cute butts :/
V 7 Comments
23
Trouble

This song has such a good vibe, and is a little different to most pink songs. It's always great too be a little different, after all there is nothing wrong with it.
Just love I wish my facility's were in the top ten
This song is so cool and awesome
I love this song!
V 5 Comments
24
Nobody Knows

How can this not be in the top ten at least! It is a song that everybody, no matter what age can relate to and should be much higher!
This song is so amazing and emotional! It should be in the top 10!
How can this not be in the top 10 at least, you ask? Nobody knows :P
Differencet sort of song its awesome, amazing best singer YET!
25
There You Go

This is the song that started her career should be in the top ten!
I love this song should be in the top 10
Her first song in hirstory is number 25 too bad place
P! Nk albums (I wrote this comment on Saturday 4th October)

2000 - can't take me home
2001- m! M! Ssundaztood
2003- try this
2006- I'm not dead
2008- funhouse
2010- still perfect
2012- the truth about love
2014 - rose ave (soon)

Can't take me home is the best
26
I'm Not Dead

Oh my god this song should beat least in the top ten if not in the top three! It has a great riff and really emotional lyrics you can relate to
I love this song I, not dead very rocky song
This song is sooo good and meaningful.please vote
This is defenetly her best song
Fantastic meaningful lyrics good riffs and P! nks perfect and unique vocals make this the best song of the 00s
V 1 Comment
27
Most Girls

Greatest song ever! It was shown on MTV Classic's House of Pop and Total Request Playlist!
28
Slut Like You

The song shows a different side of pink ( very good song )
V 1 Comment
29
Walk of Shame

Just love it!
Song from her latest upcoming album: "Truth about Love".
Its been like only 2 days since this song came out and its already revolving round and round in my head.
Very fun and catchy! One of my favorites off the Truth About Love.
This is one very cool song, but meaningful at the same time
Best P! Nk song, you just have to listen to it if you haven't.
30
What About Us

This song is so inspiring
31
Perfect

I don't like the song f##### perfect I love this verison because its not explicit
V 1 Comment
32
Heartbreak Down

This is probably not as well known because it was released in Europe not America. But it's really good so you should definitely listen to it!
I love this song. Heartbreak Down is one of my favourites so I voted for it here because everyone should know and appreciate this work of art.
33
Why Did I Ever Like You

I don.t hear it yet
34
Just Like Fire

Well it's a good song and maybe should be a little higher on the list but its from a movie and we want a real song
It's great, but she got this one from 'Alice Through the Looking Glass', though it's still great! - Frost182
My fave song currently out of every song in whole world
Should be higher. I love this song.
V 6 Comments
35
Bridge of Light
It is so beautiful it fits exactly with my life and my children I LOVE THIS ONE XX
V 2 Comments
36
You Make Me Sick

Love it so so so so so so so so so so so so so so so so so so so so so so so so so so so so so so so so so so so so so so so so so so so so so so so so so so so so so so so so so so so so so so much!
I love this song
My sister hates this song
But she's wrong
Amazing song
37
Lady Marmalade

38
Wild Hearts Can't Be Broken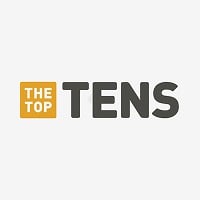 39
God Is a DJ

Great song makes me want to sing and dance should be top ten!
Get it up there fast shouldn't be 35!
Naw come on it should be no one that's not normal
What... Seriously DOUBLE TEE EFF?
What is wrong with people... This is actually top 10 in real life... Well on T.V. so does it for me -_-
God is a DJ
Life is a dancefloor
Love is the rhythm
You are the music

Fab song I love it
V 1 Comment
40
I Am Here

PSearch List
Recommended Lists
Related Lists

Best Pink Floyd Songs

Best Songs From Pink Floyd's The Wall

Best Songs From Pink Floyd's Dark Side of the Moon

Best Songs From Pink Floyd's The Division Bell

Best Songs On Pink Floyds the Piper at the Gates of Dawn
List Stats
7,000 votes
138 listings
8 years, 303 days old

Top Remixes (49)

1. Sober
2. Who Knew
3. Glitter in the Air

theOpinionatedOne

1. Raise Your Glass
2. Dear Mr. President
3. Blow Me (One Last Kiss)

Connor

1. Bad Influence
2. Stupid Girls
3. Glitter in the Air

jayneesamurai27
View All 49
Posts
Error Reporting
See a factual error in these listings? Report it
here
.