DragonForce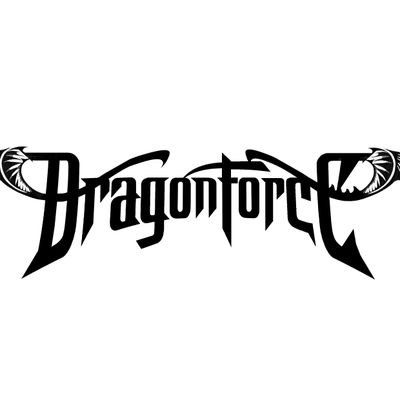 Found on twimg.com
Info
DragonForce are a British power metal band based in London, England. Formed in 1999, the group are known for their long and fast guitar solos, fantasy-themed lyrics, and electronic sounds in their music to add to their retro video game-influenced sound.
Comments
Top
Popular
Newest
This is real music. Listen them and you will understand
This is the first power metal band I ever listened to. DragonForce will always be the king of power metal to me. They are original with their music and lyrics. DragonForce has a powerful effect on me. Their songs never fail to leave me awestruck. I could listen to them all day. DragonForce hasn't been phased by today's "cool" label. They're unique, and they aren't afraid to express themselves in different ways. DragonForce is the most amazing power metal band ever!
These were the guys that got me into power metal. If it wasn't for them I might not know any of these other amazing bands in this list, so I guess they mean a lot to me in that sense.

On top of that, I love all their stuff, have all their albuns and can't help but lose my self in just about every single song.

And to top it, seeing them live shed a light onto the dark rumours that haunt them, because they blew me away. All this make Dragonforce the most awesome band to me.
DragonForce should be no. 1! It always has six great musicians. Great two guitarists, great bassist, great drummer, great keyboardist, and of course great vocalist. DragonForce is the best power metal band, no one can play like them on stage. For anyone who says that DragonForce is sucks, you're sucks! M/
DragonForce is an epic combination of speedy riffs and catchy melodies. They are always stuck in my head. Their sound is fabulous and they are the band that introduced me to power metal. DragonForce will always be at the top of my list.
I listen to all power metal bands - from iced earth to iron maiden. And in my opinion Dragonforce is the faster, more technical and have way better guitar solos than the others. You are just hating on them because they are making more money than the rest
Hammer fall. This band sounds like a Norris tale to be told to you're children's children's children. It has songs so Harry you're kids will grow premature beards by just hearing a few seconds of one of these guys songs. That's all I have to say about this band. So just listen to these guys and you will understand what I'm saying.
First, Iron Maiden isn't a power metal band. They play "regular" metal music. And second, Helloween is old...
Down the old power metal.
DragonForce will live forever!
This band is so amazing as I 1st hear their musics more than a year.. The theme of music is very good, the quality, and the cooperation of each other.. And most of all, because their lead man Herman Li is a pinoy and I'm proud of that I'm a pinoy too.
Dragonforce is one of the prime examples of modern power metal. They shouldn't be taken lightly, even though a streak of bad performances live might say so. They are as entertaining as they are talented, and trust me; they are damn entertaining live.
Great band but still I wonder why ZP leave the band (... But I cannot wait their new album with their new vocalist, anyway I love to hear the riff of Sam, Lee, and Vadim... It's amazing in my head
Really? Dragonforce aren't awful but to have them this high up the list is absurd; there's no way they should be above Gamma Ray, Stratovarius, Nightwish and Firewind
The power metal band with paradox. Their guitar solos are crazy that they can actually suck thousand persons at a time into the black hole that they just made! More likely, the fantasy - based lyrics have actually lessons of unison.
I have seen them live twice. They are amazing. These guys are professionals. They have been touring for years. How could you not be great musicians with all of that live performance under your belt. They are generous to their fans.
DragonForce is the best power band of all time because of the mood and tone of there music puts meaning into life to not by afraid of death and to live you're life because you're soul and you're spirit will go on for all of eternity.
They are one of a kind. They really are the best. There is no other band like DRAGONFORCE! THE BEST!
Dragonforce has been great since the day they started as a band and they always will be great best power metal band of all time hands down
These guys make some of the best music around today; they are all fantastic musicians and show it on their fantastic albums. They don't fake their music like some people believe, they are as real as any other band.
Definitely deserves a higher spot. Great vocals, and amazing guitar solos by Herman Li. Check out Fury of the Storm, Black Fire, and Through the Fires and Flames. All amazing songs!
Dragonforce is one of the fastest Power/Speed Metal bands. With them playing over 800 notes in 1 minute and over 2, 400 in 4 minutes, between both the Guitarists that's over 5, 000 notes. Dragonforce are really talented.
THE GREATEST BAND EVER! Iron maiden isn't even power metal, come on! Dragonforce all the way!
It is the most epic and hardest metal ever known to man. Songs like Heroes of our Time and Through the Fire and Flames are prime examples of the epicness that Dragonforce is. Dragonforce is what true power metal, or true music is!
I really hate how Dragonforce gets a lot of hate because their songs are super fast and have impossible guitar solos. Their songs are awesome and I love fantasy-themed lyrics. - PhoenixAura81
Seen these guys live twice, all the crap that flies around on the Internet about them being fake simply isn't true. Truly top notch power metal that is as glorious as it is fast
These guys make amazing songs and know how to put on a good show and they still sound awesome with their transition from ZP to Marc. For those who say they cannot play live. I can personally tell you you're wrong. But if you don't believe me. Check out In The Line of Fire... Larger Than Live and see if you're opinion stays the same
Related Lists
Greatest Dragonforce Songs
Best DragonForce Albums

Most Underrated Dragonforce Songs
Best Songs From Dragonforce's Valley of the Damned