Top Ten Divas of All Time
Originally used to describe a female opera singer, the term "diva" was redefined to refer to any female singer of superior talent.

Today, the diva moniker has evolved even further and made a partial return to its original latin roots when divus was the word for "divine one". The modern musical diva can be arrogant, difficult to work with, high-maintenance, or demanding. In essence, the modern diva sometimes acts like she believes herself to be almost divine and above it all.

This list is for female artists who have ascended to diva status, at least in their own minds.
The Top Ten
Sarah Brightman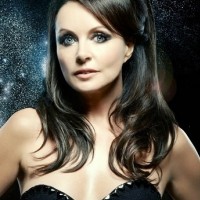 Sarah Brightman is an English classical crossover soprano, actress, musician, songwriter, conductor, and dancer.
NO WORDS TO DESCRIBE SARAH BRIGHTMAN. SHE IS THE ULTIMATE ARTIST. HER PRESENCE, HER LOOK, HER TALENT ARE UNREPEATABLE AND UNREACHABLE! SHE HAS IT ALL. SPEAKING IN METAPHORS; HER CAREER IS LIKE A CHOCOLATE CAKE, AND THE OTHERS ARE JUST A CRUMBLES COMPARING TO HER!
I always vote for Maria Callas and Sarah, becouse they are THE BEST OPERA SINGERS, but Sarah beside that has the most unique performances which gives even higher level of quality to the opera. By the way, I am singing proffesor, and I have to point out how shocked I am when I see people voting for somebody who don't have a bit of operatic techics (like vibrato and basic differences between piano and forte) but call themselfs "opera singers" all the time (tarja turunen)! She really sound like a donkey comparing to Sarah!
Considering the headline -Top ten DIVAS, just gonna point out that beside the obvious voice supremacy she has among other musicians, she also has something that you are born with and you can't learn. Those are the manners of a lady. Thats what makes her a thrue DIVA, not just money or a talent. Thats something you can find only in Sarah behaviour. Others are like a savages and monkeys on the stage; kicking, screaming and acting like a mad people without medicines! She is perfect example how one music show should look alike.
Twenty years ago, I discovered an extraordinary voice when I was a voice student, From "The Phantom Of The Opera", then "Dive". Ever since, She is one of my priorities and my most favorite singer in the whole world! Her voice can touch my soul and no matter what which repertoire that she choose to sing is always incredibly beautiful. This woman is a true Diva! Just love her! :-)
Whitney Houston

Whitney Elizabeth Houston (August 9, 1963 – February 11, 2012) was an American singer, actress, producer, and model. In 2009, Guinness World Records cited her as the most awarded female act of all time. Houston is one of pop music's best-selling music artists of all-time, with an estimated 170–200 ...read more.
The best singer on the planet! She sings a song with strong vocal ability better than Mariah. Mariah tries too hard to reach that strong vocal ability that Whitney Houston has mastered. Every time I hear Whitney's voice I get goose bumps all over my body like God was coming down on earth. In My book Whitney is and only the best singer on the planet! God given gift just Whitney!
Now that's what you call a diva!
I believe Whitney has the most amazing female vocals of all time. She is timeless.

Whitney Houston, (RIP) Has to be one of the most Amazing Artist and Diva of all time, When people think of diva they think of Whitney, I have seen people TRY to take on Whitney but NO ONE will ever beat the best diva of all time! What a shame that we died. Even though she died and THINK she is gone, She will ALWAYS be in our heart every step of the way! I WILL ALWAYS LOVE YOU WHITNEY! RIP
Celine Dion

Céline Marie Claudette Dion is a Canadian singer and businesswoman. She is best known for her song "My Heart Will Go On", which is the main theme of the 1997 film Titanic, which was the first film to gross $1 billion at the box office.
I believe Celine is a very good singer. I have all her songs. I don't think she whines or screeches while she sings. Her songs are beautifully penned and sung. But it always disheartens me to see her being heavily ignored and panned by critics. Even the critics of meta critic have given brighter scores to that Bieber's album than Celine's. But I believe is a true diva and will be whatever the world might say. We will always suppor you Celine.
Top ten all-time divas. Celine Dion should be top 1. She's humble, caring and loving. She's still doing well with her singing career. And when she finally release her upcoming English album, everybody watch out how many albums will she sold again. I'm positive. Celine Dion's upcoming album which will be released late this year will sold more than 20 million copies.
Celine Dion is the precise definition of a diva. She has proved herself as the world biggest selling than any female artist in the history of music. I like her because she is so humble and with a big heart. Her voice is just like an angel coming from above and her song really wrench your heart and will fed your soul with so much emotion. When she is on stage she has so much power and confidence than any other singer don't have. I loved watching her concert because you will feel that you are with her and she is with you. I totally love Celine Dion.
I love Celine so much! I've known her for 7 years and her songs touch me as well as they do with her other fans. She is the world's top selling female artist worldwide. She is an artist like you haven't seen before, because she is the nicest, grandest, and unique person I have seen as a artist.
Charice Pempengco

Jake Zyrus (born Charmaine Clarice Relucio Pempengco, formerly known by the mononym Charice), is a Filipino singer who rose to popularity through YouTube. He is a transgender man.
She should be on the top she deserves more and many more. Legit u were . Miss your voice . U are still the biggest diva .
She is the the upcoming best some singers stay in there comfort zone not to crack or break there voice even back than I thought whitney was the best listen to her live performances there's always a crack somewhere or she doesn't go all out singing... Charice is the only girl I saw go all out with her voice and maintain flawlessness.. I've seen the best of all times mariah whitney and celine perform songs they sometimes didn't wow me in live performances but every time I hear this short phillpino girl she just sends goosebumps threw out my body no questions ask I know CHARICE is the best of all time
In my opinion, Charice is the best singer in the world. She can sing every notes, the most powerful voice in the world. We can see when she was younger, she sang Listen and she did it better than Beyonce, her voice was more powerful than Beyoncé. When she sang I will always love you for Whitney Houston's tribute, it was awesome, the power of her voice was better than Whitney, and the last note wasn't the same, it was different and it was more beautiful. Then, when she sang All by myself, the harder note that everyone knows, was higher than Celine Dion. Next, the song I have Nothing by Whitney, her voice was amazing. The song and I am telling you, she destroyed everthing, the power of her voice was fantasatic. Divas like Bianca Ryan, Jessica Sanchez, Leona Lewis, Melanie Amaro, Alexandra Burke, Amber Riley (etc) are not better than Charice.
She has a great voice that gives goosebumps to a lot of people. You never get tired listening to her music. When she is on the stage, she gives it all for her audience and fans no matter how tired she is, dynamic performer and fun to listen and watch. A very good dancer, and a good actress not to mention can do a lot of impersonation of famous people or animal sounds. Has excellent sense of humor.
Mariah Carey

Mariah Carey, born March 27, 1970, is an American singer, songwriter and actress. She is one of the biggest best-selling women in the music industry, with 18 number 1 records to her name. She is regarded as a sex symbol through her songs and music videos, and she is "well known" for her over-the-top ...read more.
Mariah definitely deserves to be on top. Her mastery of her range remains nearly unmatched, with solid lower notes, astounding belts, beautiful head voice and a one-of-a-kind whistle register. But for me, what made her the ultimate diva is the killer combo of her voice, her songwriting and producing abilities, her over-the-top personality and her ability to convey emotions. Moreover, her ability to rise to the top even when she was dragged on fire (remember the Glitter and Charmbracelet eras? She came back with The Emancipation of Mimi and right now, I have a feeling that her second comeback is approaching, with her voice rebounding and her confidence being back). That's why she deserves to be number 1.

Other singers that deserves to be on top of this list are Whitney Houston, Barbra Streisand, Aretha, and Patti. They are all such influential and amazing singers.
Know what? For me Mariah is the most powerful singer... And the greatest voice a singer can ever possess... And please don't criticize her because I know nobody can't surpass her... And please... Just vote her... She is also gorgeous and she is so kind and thoughtful.. I love her voice because it's so high and she is "THE VOICE" isn't that enough?!
I'm voting for her because to me a diva is a spoiled superglam brat/bitch who can belt out a tune like nobody's business. Mariah carey is definitely all of that.
Mariah is the queen of all DIVA and no one can net that!
She deserve to be the 2nd place here not that Charice..
Eat more RICE Charice...
Charice respects all the divas so much including mariah... Stop being childish...
Beyoncé Knowles

Beyoncé Giselle Knowles-Carter, is an American singer and actress, who started out in the popular pop/r&b girl group Destiny's Child. They had multiple top 5 hits such as "No, No, No", "Say My Name", "Bills, Bills, Bills", "Survivor", "Independent Women", "Bootylicious", and "Jumpin', Jumpin" from ...read more.
Beyonce Knowles is a diva because she was awesome in the 90's and the 00's she can sing and dance and if you have both singing and dancing talents you are considered a artiste and a Diva, and Beyonce vocal range is a high register and spans three octaves, and Beyonce Dance abilities are so confident and sexy she is the only great Dancer that can hit a really big high note every time she sing, there aren't too many Dancers that can not sing, Beyonce is the only great Dancer that can sing and hit high notes. Love Beyonce Knowles.
She does not have the best of anything, she doesn't have the best vocals, or moves, stage presence, or chart performance, but she still excels in each category. The epitome of diva. And she is obviously just getting started. She will be number one. Believe that.
Beyonce might not have a higher vocal range than Mariah but she sure can sing, dance and perform better than any other female artist. For me it has to be 1. Beyonce, so much soul and when she blasts them powerful notes she embarrasses all other Divas out the topic 2. Celine Dion (check out divas 1998 for her riff battle with Aretha Franklin. Aretha needs to. House her battles carefully) 3. Janet, it's Janet.
She is more of a diva than any of these. And on top of that she is a sweet and humble person. Go Bey!
Shakira

Shakira Isabel Mebarak Ripoll is a Colombian-Spanish singer, songwriter, dancer, record producer, choreographer, and model.
She is the only one diva and superstar...
Shaki is 1 of the most amazing singer n as an unique voice... You just can't keep her here down please she deserves to be at least in top 20 ain't you really think that!
I love herr so much
Shakira rocks! She should be #1
Shania Twain

Shania Twain is a Canadian singer and songwriter. She has sold over 100 million records, making her the best-selling female artist in country music history and among the best-selling music artists of all time.
She should be on the top ten list surely.
I have no Idea what she isn't in the top ten.. fabulously unforgettable voice. Definitely one of my top ten favourites
Avril Lavigne

Avril Ramona Lavigne is a Canadian–French singer-songwriter and actress. By the age of 15, she had appeared on stage with Shania Twain; by 16, she had signed a two-album recording contract with Arista Records worth more than $2 million.
Avril is very hot and so fun loving. I just wanna take her home just to be around her everyday
The first person outside of skater/surf culture to spell it Sk8er Boi
She's better than many of the stupid girls up there. Why is she in this level?
Why is she below Miley Cyrus she should be way higher than that silly girl!
Amy Lee

Amy Lynn Hartzler, known professionally as Amy Lee, is an American singer-songwriter, classically trained pianist and composer. She is also the lead singer to the Arkansas band Evanescence.
Amy is beyond all others! Her music is not only great to listen to but
it has affected people so deeply. Just ask any of her fans. No hype, no words can
describe what she means to them. Period... For many of them it was the first time
they heard her music that sealed the deal. Let alone seeing her... their hearts were
lost at first sight. No lie..
She is my idol and only Diva singer all the time plus she looks good. But I really don't know who is No.4-6. Are they that great?
How can Gwen Stefani and Lily Allen count as divas, if Amy Lee, "The Diva Of Goth" doesn't?
Her voice is the most amazing I have ever heard. unique... very deep and emotive... perfect voice. She is just so talented... writes her own songs. she deserves to be among top 6
The Contenders
Nicole Scherzinger

Nicole Scherzinger, born Nicole Prescovia Elikolani Valiente on June 29, 1978, is an American singer, songwriter, actress, dancer, and television personality. She first rose to fame as the lead singer of the pop/r&b group The Pussycat Dolls.
The Queen of all Vocals. She is a full package. She can sing any genre. Some people usually think she is underrated but I gained too much respect for her after watching her performance in Phantom of the Opera, she has also her own version of And I am telling you and I fall in love with her to the next level after she sang Don't cry for me Argentina. As the former lead singer of the Pussycat Dolls, I know that this doll can kill compositions! This girl is so amazing! She has a fantastic voice, humble personality and one of the best diva in the world. Every celebrity or singer that works with her knows that this doll can Sing, she must not need to be underestimated and she deserve to be in the list.
All you need is a pair of ears and Nicole's album to truly grasp the concept of "diva"... Nicole Scherzinger is the very definition of the word...
She can sing Opera, Rock, Pop, R'nB, Classical music, etc. Effortlessly...
Beautiful!
Sarah Geronimo

Sarah Asher Tua Geronimo aka Sarah Geronimo or Sarah G. is a world class and multi-talented Filipino singer, actress, dancer, record producer, model, host, coach/judge, commercial/product endorser and tv personality . She can also draw and plays the piano. Sarah is popularly known as the one and only ...read more.
She is the perfect singer for all occasions. An undefeated, certified total performer of all time. Talented, humble, pretty, etc. God showered her with all the blessings this world could ever offer.
because shes only the one and only poster superstar, concert queen, multimillion endorser, record breaker concert, box office queen and sold out album...


Yes, she really is one of the best performers of her generation she always give a show stopper performance everybody is rooting for her performance in her shows specially ASAP and Sarah G. Live
She is multi-talented, yet very humble. She can act, sing, dance, and she continuously hones her craft. She is also a great endorser, proof of her credibility as an artist.
Lea Michele

Lea Michele Sarfati is an American actress, singer and author. She began her career as a child actress on Broadway, appearing in productions of Les Misérables, Ragtime, Fiddler on the Roof, and Spring Awakening.
Powerful voice..
She's totally the Drama Queen, I'm in love with her huge and powerful voice. She's the autentic DIVA!
Agnes Monica
She is absolutly Georgous
she is a multitalented musician. she sing, she dance, and she made her own song.
Agnes monica is a girl who is smart, trendy, and she has a good voice and has big motivations and spirit
She have quality a diva...
Good vocal, good dance, good performance on stage.. And she can inspiring us with the her campaign DREAM, BELIEVE & MAKE IT HAPPEN
Lady Gaga

Stefani Joanne Angelina Germanotta, known professionally as Lady Gaga, is an American singer, songwriter, and actress. ...read more.
I just love her! She has made a difference in my life I mean gosh I love her! She is like a queen to me. I look up to her she is one of my idols and I love her! Whenever I here her I just have to listen or watch. Her clothes are like a gods clothes. I love her. Paws Up Mother Monster!
LADY GAGA is the BEST and I love her so much... And when I hear her songs I just enter into another world especially "BORN THIS WAY"... She is the only singer who have got this much fans all over the world... ROCK ON
I remember when I didn't like Lady Gaga but as I began to listen more and more to her music and to her interviews, I grew a new level of respect for her. She isn't the best singer but she is a great singer, one of the best of this time. There are so many things she can do with her voice!
She have a lots of followers in the world. Her songs is powerful voice. The example of lady gaga songs is Judas, I and You, paparazzi, and many more. I very like her songs, in the youtube her songs have a lots of views.
Patti LaBelle

Patricia Louise Holt-Edwards better known under the stage name Patti LaBelle, is an American singer, author, actress, and entrepreneur.
patti labelle is one of the best singer of all times... first of all I must say that she has one of the rarest voice.. she can belt C6.. she has clean whistle.. its amazing her strong, highest and deepest voice... patti I love you very much.. I am not english and I understand english a beat and I can't say this words which I want to tell for you.. I am from georgia.. I love you patti.. she is singer who has one of the best voice in the world...
Patti should be number one no one can match her incredible range nor the raw power and emotion she has in her voice with her 4 octave range and who can top her as she walks away from the mike and sings and still be heard to the back rows
Patti is a true diva, why isn't she higher? I think some of you all need to look up the word diva again, and then re-evaluate the list.
2shy said "Patti is a true diva, why isn't she higher? I think some of you all need to look up the word diva again, and then re-evaluate the list. "... I couldn't agree more!
Kelly Rowland

Kelendria Trene "Kelly" Rowland is a Grammy Award winning American singer, songwriter, actress and television personality.
Toni Braxton

Toni Michele Braxton was October 7th 1967 in Severn, Maryland the oldest of six siblings.She has sold 67 million records worldwide. She is been named the ''Queen of R&B'' and has one of the most distinctive voices of the late 20th century.
Should be on top ten
Just listen to her version of 'unbreak my heart'
Michelle Williams

Tenitra Michelle Williams is an American R&B, pop and gospel recording artist. Williams rose to fame in the 2000s as a member of R&B girl group Destiny's Child, one of the best-selling female groups of all time with over 60 million records, of which more than 35 million copies sold with the trio lineup ...read more.
Aretha Franklin

Aretha Louise Franklin (March 25, 1942 - August 16, 2018) was an American singer, songwriter and pianist. She began her career as a child singing gospel at New Bethel Baptist Church in Detroit, Michigan, where her father, C. L. Franklin, was minister.
Should definitely be in the top of the top 10. DIVA is still her persona. Best in R&B, Gospel, Opera, anything you name she can
S A N G (better than sing)it.
Aretha Franklin should be at the top of the list. Whoever made this list is probably not an American. Maybe in England or in the Philippines these other people have a following. But most of them COPIED from Aretha. This site sucks.
The first name that comes to mind when I think "diva." Astonished to see that she's not in the Top 10.
there is no question who is the best this woman is the god gift sent from heaven. there is no singer on this earth that can walk in her shoe.
Ann Wilson

Ann Dustin Wilson is an American musician, best known as the lead singer and songwriter of the hard rock band Heart.
I have been in love with these ladies since Dreamboat Annie.
totally, that's why she got Cameron Crowe.
Go to a Heart Concert. Log onto YouTube, type in Ann and Nancy Wilson, check out the song "Crazy"
THAT IS WHY ANN IS NUMBER ONE...
She's the best. A number one performer.
Agnetha Faltskog

She would be at the first place. She's the best. She has been singing since she was 5 years. She is a very beautiful woman. She's perfect, she's the best, she's THE DIVA!
My first musical and vocal influence after my mother! When I was a child I thought she was an angel for real.
How can she NOT be the Top All Time Diva: her face is absolutely angelic, and her butt is LEGENDARY, she's known as The Queen Of Hearts. One look from her will make a man melt.
She can sing many musical styles with perfection
Madonna

Madonna Louise Ciccone, known professionally as Madonna, is an American singer, songwriter, actress, and businesswoman. She influenced a lot of singers such as: Lady Gaga, Jennifer Lopez, Rihanna, Beyonce Knowles and Britney Spears. She is known as Queen of Pop and at modern pop culture specifically ...read more.
Madonna is the Queen of Pop! She's a true living legend of all time!
You People Should Get Arrested Cause Madonna Is The Ultimate Diva.
There is no other to compare to the greatest Diva ever. With newest Ghost town. Rebel heart too good too.
She is the diva that created the TERM diva.
Cher

Cher is an American singer and actress. Her song Believe was the first song to use autotune. Described as embodying female autonomy in a male-dominated industry, she is known for her distinctive contralto singing voice and for having worked in numerous areas of entertainment, as well as adopting a variety ...read more.
She has the ultimate diva appearance, her shows are gorgeous and so entertaining, even as her costumes. She has been famous since 1965 and not only 'The Goddess of Pop' but also a oscar winner! How amazing, and she still looks so good. In a few months a new album, can't wait! I 'believe' in it.
There's not a female voice more powerful than Cher's voice. I've just recently attended 2 of her concerts where she was absolutely SUPERB! AND she's 72! She sounds amazing, looks amazing... yep, all round she's AMAZING!
CHER is the GODDESS OF POP and nobody can steal this title from her... She is the biggest legend of pop music... Unbelievable voice, body, character and of course, the BEST female entertainer... X
She's the ULTIMATE singer!
Regine Velasquez

Regine Velasquez-Alcasid, dubbed as the Asia's Songbird is a Filipina recording artist, host, producer, philanthropist, commercial endorser, actress, and an Asian pop culture icon. She is widely known for possessing an extensive vocal range.
Well, not everyone may know Regine Velasquez-Alcasid, but everyone who knows her will surely agree that she is one real talented person. She may not have the kind of fame that Hollywood stars enjoy, but her singing is sure to give many more popular international stars a run for their money.

Having experienced international stardom herself (but has chosen to remain in the Philippines for personal and patriotic reasons), Regine Velasquez-Alcasid is a respected - almost legendary - name in Asia. Proof of this her multi-platinum albums, sold-out shows, and the fact that of all Asian music stars, it is to her singing that the singing of both established and new singers are most often measured against. You wouldn't bother comparing your singing with someone who is not worth comparing with (in short, has little talent), would you?
C:
She's simply the best. The one and only Asia's SONGBIRD. She conquers not only Philippines but the entire Asia in terms of vocal expertise and popularity. She's well respected in the music industry and her longevity is too rare a feat for any Filipino singer to achieve. 25 years of continuous success and super stardom yet her voice is never deteriorated
SHe is a Great singer... She captivated all the hearts of an inspiring singers... All the amateur singers wish to be like her... All Filipino singers are idolizing her in many ways... She belted perfectly with a rare flair that she only does as far as I know... She always sings from the heart and for GOD... She is
I would like to encourage all the people of the world to listen to all of the songs of Regine Velasquez. In that way, you will know what kind of worldwide recognition she deserves. Some of her most powerful songs are "I Don't Wanna Miss A Thing", "On The Wings Of Love", and "I'll Never Love This Way Again".
PSearch List