Top Ten Best Playwrights
The Contenders: Page 2
21
Pierre Corneille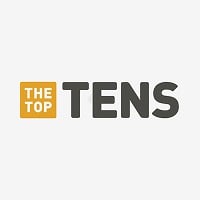 Pierre often wrote with his feet in a tub of warm water. He claimed it 'stimulated the imaginative capacity'.
22
Euripides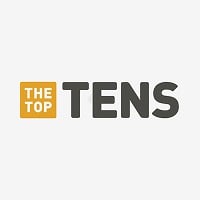 Euripides (c. 480 – c. 406 BC) was a tragedian of classical Athens. He is one of the few whose plays have survived, with the others being Aeschylus, Sophocles, and potentially Euphorion.
23
Neil Simon
Looked down upon by hi-brows but a master of his craft.
Great humour and a wry tolerance of human frailty.
More human beings have seen Neil Simon plays than ANY other playwright in history!
That's #1, numero uno, the Top Dude; even though Shakespeare had a 500 year head start and, certainly, has always been produced and popular. Still, Simon is tops. Live with it!
He is the most successful playwriter in THE WORLD!
V 2 Comments
24
Horton Foote
Horton discovered England, rescued his village from a pack of rogue bears, and lived to be 152. He died on September, 30. Unknown year.
V 1 Comment
25
Luigi Pirandello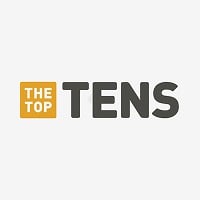 Since he is Italian, not many people consider him and his deeply innovative and revolutionary ideology. If read and understood with critical attitude, he turns out to be a genius. Only Aeschylus, Sophocles, Shakespeare and probably Ibsen could beat him.
V 1 Comment
26
Mark Twain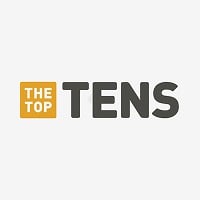 Samuel Langhorne Clemens, better known by his pen name Mark Twain, was an American author and humorist.
Twain wrote no plays. Other writers have dramatized his stories.
Is he dead, the name of one of the funniest plays I ever had the fortune of seeing, may not be as good as shakespeare, but this guy is a genius.
What plays did Mark Twain write?
27
Eugene O'Neill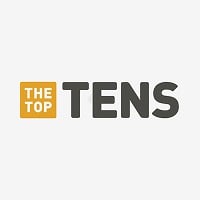 This is and indication of playing favorites and the sign of the times that I am living in. O'Neill wrote good plays, great plays, and bad plays. But his life work is his life. Reminder that a play doesn't solve all of your problems is something that will make him my creative inspiration and he will be number one on my list.
Perhaps the greatest American playwright. Wrote some of the most intense dramas of the 20th century.
Why is O'Neill not in the top five? How odd.
An obsessive who disowned his children.
V 2 Comments
28
Christopher Marlowe
He only wrote a few plays but those inspired many of Shakespeare's plays, without him we might not have the Shakespeare with know today.
V 1 Comment
29
David Rabe
'Hurly Burly' is outstanding. A real tour de force.
30
Jules Feiffer
Cartoonist and playwright. Interesting combination.
31
Anthony Shaffer
Let's not forget brother Peter.
32
Sarah Kane
Her plays and monologues resemble a poem or a tragic ballad that will cut through your soul and leave you utterly shaken from within. Beautiful, feminine, grotesque and haunting. Sarah Kane is all of this and much more! The discovery is certainly worth it :-)
The blackest night cut by a shaft of moonlight.
Her plays were evidence of the mental illness that finally engulfed her.
33
Eugene Ionesco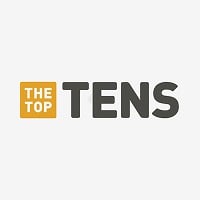 Eugène Ionesco, born Eugen Ionescu (26 November 1909 – 28 March 1994) was a Romanian-French playwright who wrote mostly in French, and one of the foremost figures of the French Avant-garde theatre. Beyond ridiculing the most banal situations, Ionesco's plays depict the solitude and insignificance ...read more.
King of the Absurdists. Should rank much higher.
Ought to be much, much higher. He is a better playwright than Beckett
Ionesco famously engaged in public debate with Ken Tynan - Absurdist Theatre vs Social Realist Theatre. To quote Martin Esslin: 'Tynan rightly argued that he expected what an artist communicated to be true. But Ionesco, in asserting that he was concerned with communicating his personal vision, in no way contradicted Tynan's postulate. The truthful exploration of a psychological, inner reality is in no way less true than the exploration of an outward objective reality. '
34
Edward Albee
I'm so angry that people forgot about Edward Albee. He definitely made Theater of the Absurd more relevant to American culture.
I agree. He is a magnificent playwright, and should be higher up in the list.
Albee's work attacks the very foundations of American optimism. The early plays were written in the shadow of Beckett and Pinter.
V 3 Comments
35
Bertolt Brecht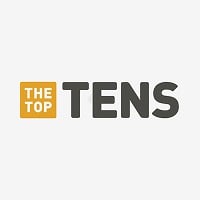 Eugen Bertolt Friedrich Brecht (10 February 1898 – 14 August 1956) was a German poet, playwright, and theatre director of the 20th century. He made contributions to dramaturgy and theatrical production, the latter through the tours undertaken by the Berliner Ensemble – the post-war theatre company ...read more.
Brecht shaped the modern theater as we know it today, as profoundly as any writer of the entire 20th Century.
His theatrical colleagues complained that he didn't wash and his clothes 'reeked of cigar smoke'.
A literary chameleon in a bright red coat.
36
George Bernard Shaw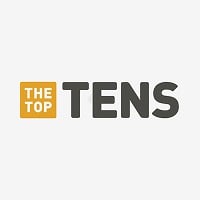 Shaw was a towering figure; deserves to be much further up the list.
Come on: he was a socialist. Rank should not apply.
V 1 Comment
37
Mohan Rakesh
A distinct gift for bebop dialogue.
V 1 Comment
38
Karel Čapek
Even with his warped ideas of 'spiritual inequality', he managed to write great plays.
V 1 Comment
39
August Strindberg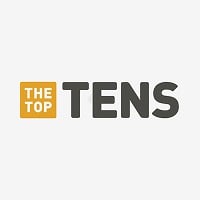 Johan August Strindberg (22 January 1849 – 14 May 1912) was a Swedish playwright, novelist, poet, essayist and painter. A prolific writer who often drew directly on his personal experience, Strindberg's career spanned four decades, during which time he wrote over sixty plays and more than thirty works ...read more.
An object lesson in turning neurosis into art.
One of the founders of the modern theatre, a playwright whom GB Shaw considered 'the only genuinely Shakespearean modern dramatist'.
40
Martin McDonagh
Really? Nobody bothered to add Mcdonagh.. Pillowman? The Lonesome West? A Skull in Connemara? The Beauty Queen of Leenane? The Cripple of Inishmaan? The Lieutenant of Inishmore? The Banshees of Inisheer? A Behanding in Spokane?
Great narrative skill and a strong grasp of theatrical plasticity.
V 1 Comment
PSearch List
Recommended Lists
Related Lists

Best British Playwrights
List Stats
1,000 votes
95 listings
9 years, 358 days old

Top Remixes

1. William Shakespeare
2. Arthur Miller
3. Noel Coward
SirDan
1. Jean Racine
2. Kalidasa
3. William Shakespeare
Advocatus2011
1. William Shakespeare
2. Euripides
3. Samuel Beckett
Bruno2202
Posts
Error Reporting
See a factual error in these listings? Report it
here
.