Top Ten Comedy Shows of All Time
xdogg
The Contenders: Page 2
21
Futurama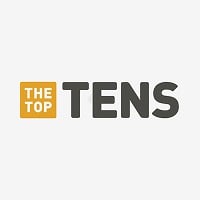 Futurama is an American animated science fiction sitcom created by Matt Groening for the Fox Broadcasting Company.
This and Robot Chicken undoubtedly deserve higher placement on this list. However, Futurama furthered what Matt Groening accomplished even with the likes of the Simpsons, with utterly hilarious, but also well conceived, characters, and endlessly entertaining plotlines. The Simpsons is a classic, but which show is funnier, and more consistently so? Futurama. (Somebody with a profile, please, please, PLEASE post Aqua Teen Hunger Force. )
Smart, creative, hilarious, visually pleasing and a pop culture fan's delight. It's place on the list as of yet makes sense, though; most 'Family Guy' type audiences today ignore this comedy because it's typically non-offensive. That's why I like it; it doesn't (usually) try to be funny. It just uses setting and logical writing for humor.
The show should definitely be in the top ten. I've watched the series over six times, and I really like how it's funny every episode, yet it still can have meaning in its episodes.
Seasons 1-4 were perfect, but 5-8 were average at best with only a handful of good episodes. It should have not been revived to be honest.
V 4 Comments
22
The Inbetweeners
I hope you guys are talking about the UK version, because it is absolutely amazing.
Greatest T.V. Show of all time. Didn't expect it to be this high but I'm happy
Why so low? You have flipping SOUTH PARK above this amazing show! It's brilliant, everyone of all ages (even though they may not admit it) loves the sarcastic and vulgar humour. It's one of the few shows I can watch every episode over and over again and it only seems to get more funny every time! Such a great show (the UK version obviously) :D
Like shameless the Yank version is bastardised version which should be destroyed, deleted beyond recovery from youtude, Amazon, Google, etc and the living swarn to secrecy.

However the origin is the dogs b - elfman73
V 1 Comment
23
Parks and Recreation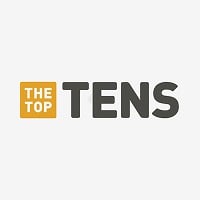 Parks and Recreation, informally known as Parks and Rec, is an American political comedy television sitcom starring Amy Poehler as Leslie Knope, a perky, mid-level bureaucrat in the Parks Department of Pawnee, a fictional town in Indiana.
The best by far when it comes to straight comedy, friends and the others are more feel good shows but they deserve to be first.
I STILL wish this show would get the ratings it deserves. It works because it uses its characters so well, you laugh at them just making their way through life. The characters are all so kind towards one another. It's never really mean-spirited (after the admittedly terrible first season). Best characters are Ron Swanson, April Ludgate, and Andy Dwyer. Watch it, you'll love it! Start with season 2 though.
Great cast. Hilarious scripts and original, well written jokes! Warning: Intense Laughter may occur!
2nd only to the Office - m18230
V 10 Comments
24
The King of Queens
Love love love this show doug as kevin james awesome
Best T.V. show ever so funny, good humour
25
The Andy Griffith Show
I grew up on the re-runs of this excellent comedy. Each show have a take away ethical principle without being "preachy".
26
That 70's Show
Between all the circles in the basement, Red's emphatic "dumbass" remarks, and a burnt-out hippie named Leo this show has some hilarious moments. The awesome intro song also by far the best for any T.V. show ever. - LukeDaDuke2
One of the best comedy show of all time
You guys are unbelievable! This show is top 5 for sure! One of the best shows in history. I've seen every episode over and over again and I still cannot stop laughing watching it!
Should be top 10
V 9 Comments
27
Two and a Half Men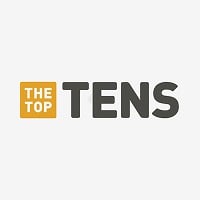 Two and a Half Men is an American television sitcom that began broadcast on CBS on September 22, 2003, and ended on February 19, 2015 after twelve seasons.
I love this show! It's an amazing mix of dirty humour and amusing 'real life' situations. It's very enjoyable for a laugh and some fun! The entire show appears to be dedicated to making the audience laugh at the character's dilemmas and it is very amusing to see how everyone's situation entwines and makes into a large but hilarious plot. The entire cast is very amusing and their voices, attitudes, appearances and body language portray their characters to their full potential.
I can't believe this show isn't number 1, funniest you will ever see. The show is ingenious, dirty humor might make it awkward between you and your mom. Laugh out loud watch it. Watch watch watch watch watch watch watch watch watch watch which it know! Did I mention watch the show.
Charlie lives the perfect life. Different girl every night, beach-house in Malibu, filthy rich (talking about the character, not necessarily Charlie Sheen). But he does have to put up with his brother Alan and his nephew Jake. It all makes for a funny show, even more so when Jake wasn't such a half-man any more. - LukeDaDuke2
I've seen them all, laughed at all of the shows on the list. But this in particular just cracks me up every time. It's a great show and probably the funniest show made in the recent times. Its just amazing.
V 33 Comments
28
The Office (UK)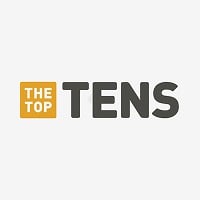 The fact that the US version is rated higher than this upsets me, Ricky Gervais is a comedy genius
British comedy at its best. Cringe fest.
More than just a comedy... touching, brilliantly acted and bloody great.
Man this is funnie
V 6 Comments
29
Father Ted
I've watched every episode of this a hundred times, and it is still laugh out loud hilarious, the sign of a truly classic comedy! Without a doubt one of the greatest comedies of all time, and in my opinion it's the best ever made!
Under-ranked on this list because it is lesser known. Honestly the funniest show ever made by a long shot.
If I watched it every day, I would still laugh at it's whitty humour and hilarious plot lines. - Martinglez
V 3 Comments
30
The Cosby Show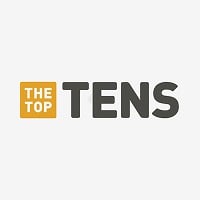 The Cosby Show is an American television sitcom starring Bill Cosby, which aired for eight seasons on NBC from September 20, 1984 until April 30, 1992. The show focuses on the Huxtable family, an upper middle-class African-American family living in Brooklyn, New York.
V 1 Comment
31
Malcolm in the Middle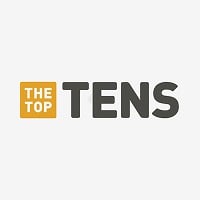 Malcolm in the Middle is an American television sitcom created by Linwood Boomer for the Fox Broadcasting Company . The series was first broadcast on January 9, 2000 and ended its six-year run on May 14, 2006, after seven seasons and 151 episodes . The series received critical acclaim and won a Peabody ...read more.
I have never laughed out loud so much as when I watch Malcolm in the Middle! The dialogue is so fast and witty that I have to keep rewinding it to hear the jokes I missed due to my laughter drowning the next scene out. Every line is written to perfection and delivered the same way. There are almost TOO MANY funny lines in most episodes that it seems like a waste to not spread them out over many more seasons. They take every possible situation to the extreme of both poles and deliver a perfect sarcastic, satirical experience.
It is the best show ever. There is no age restriction for shows like these. Wish they extended the show.
I have never met such a hilarious yet realistic plot with lines that guarantee instant laugh out loud from the viewers. It deserves to be on the top of this list.
So funny and clever! I can't believe that this is not rated higher! And the best about it: it works perfectly without these super-annoying audience laughter sounds.
Best show ever made
V 4 Comments
32
Rick and Morty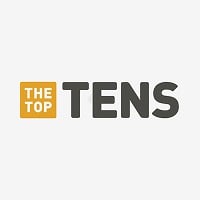 Rick and Morty is an American adult animated science fiction sitcom created by Justin Roiland and Dan Harmon for Adult Swim.
Easily the smartest, most thought-provoking comedy series of all time, and it only just finished it's 2nd season.
Most funniest show I have seen in my entire life. Greatest show of all time
Greatest show on television. Complex and witty.
Best Show I've come across which is smart, funny and oh the dark humor... Burrppp! Very witty... Pickle Rick...
33
Everybody Loves Raymond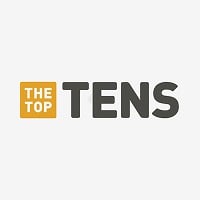 This show is so real and down to earth and relatable! Its hilarious too! Haha there will never be a great show like this in a long time. How I Met Your Mother and the big bang theory suck compared to Everybody loves Raymond!
Captures perfectly the humor to be found in the everyday irritations of real families. Amazingly just as relevant now, as when it was made.
The best comedy ever, real life situations with hilarious scenes and great actors
This show sucks and is not funny at all. None of the characters are likable either. - RnBLover
V 6 Comments
34
Married With Children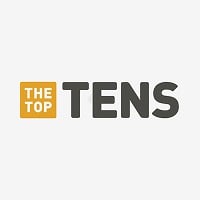 Married... with Children is an American television live-action sitcom that aired on Fox, created by Michael G. Moye and Ron Leavitt. Originally broadcast from April 5, 1987 to June 9, 1997, it is the longest-lasting live-action sitcom on Fox, and the first to be broadcast in the network's primetime ...read more.
By far my all time favorite comedy show! I pretty much watch it whenever it's on... I just love it.
every episode is just fantastic
This is such a time honored example of silliness, hilarity, and off the wall, outlandish television comedy. It should easily be included in any list of greatest comedy shows!
This is my favorite comedy show of all time. I have viewed every episode and have never seen a bad one! Low brow, slapstick, funny. I became "Bundified" from the very first episode! GO-O-O-O BUNDY'S! - Terrax
V 8 Comments
35
Full House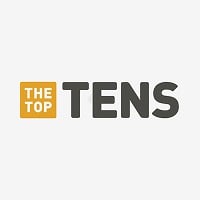 Full House is an American sitcom created by Jeff Franklin for ABC. The show chronicles a widowed father, Danny Tanner, who enlists his best friend and brother-in-law to help raise his three daughters.
This my favorite show along with home improvement and the middle. My favorite character is Michelle. This will cheer you up after you watch it. I can relate this to myself and my family. Even my 8 year brother and cousin like this show. This is a perfect family show.
This show is so good! Mary Kate and Ashley Olsen were young at the time but they were really good! It needs to be on T.V. more!
No it's not good, there are laugh tracks on almost every part & that just ruins the entertainment.
The twins were hella cute and funny
I love it
V 4 Comments
36
Dharma & Greg
Hippie loves a yuppie and somehow they bring 2 hilarious families together. Classic! In my top 10 all time (my hippie wife's too).
37
Ed, Edd n Eddy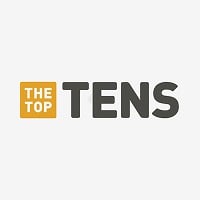 Ed, Edd n Eddy is a Canadian-American animated comedy television series created by Danny Antonucci for Cartoon Network, and the sixth of the network's Cartoon Cartoons. The series revolves around three preteen boys: Ed, Edd "Double D," and Eddy—collectively known as "the Eds"—who live in a suburban ...read more.
South park should be number 1 and ed, edd n eddy should be number 2!
Cartoon Network's greatest show ever made. - nelsonerica
38
Curb Your Enthusiasm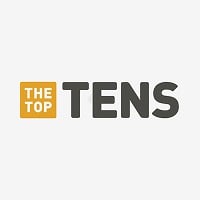 Curb Your Enthusiasm is an American comedy television series produced and broadcast by HBO that premiered on October 15, 2000. The series was created by Larry David, who stars as a fictionalized version of himself.
Following Larry David in his semi-fictionalized life dealing with his wife, his manager, his manager's wife, and all the rest of the trouble he gets himself into on a day-to-day basis is always good for a laugh. - LukeDaDuke2
Its pretty pretty pretty pretty pretty pretty good
Larry David is pure genius
39 The Royle Family
40
Archer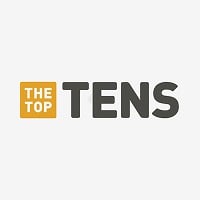 Seriously? #123? With 0% of the votes? Archer is a sure fire top ten. The first series is pure comedic gold. Best cartoon ever, and that's competing against South Park and Family Guy. So underrated.
41? This show is hilarious, a perfect balance between mature and immature.
Best show ever
How in the name of Kenny Loggins is Archer all the way back here? Funniest/smartest animated show in a long, long, LONG time! I emplore anybody who hasnt seen it, to do so now! YOU WILL NOT REGRET IT!
PSearch List
Recommended Lists
Related Lists

Best Nickelodeon Shows of All Time

Greatest Comedy Movies of All Time

Top Ten Greatest Game Shows of all Time

Top 10 Best Scooby Doo Shows of All-Time

Best Supernatural Shows of All Time
List Stats
9,000 votes
303 listings
9 years, 307 days old

Top Remixes (61)

1. The Simpsons
2. Saturday Night Live
3. How I Met Your Mother

lovernotafighter

1. Ed, Edd n Eddy
2. SpongeBob SquarePants
3. Courage the Cowardly Dog

ModernSpongeBobSucks

1. Arrested Development
2. The Big Bang Theory
3. It's Always Sunny in Philadelphia

lukacar24
View All 61
Posts
Error Reporting
See a factual error in these listings? Report it
here
.