Top Ten DJs
The Top Ten
1
David Guetta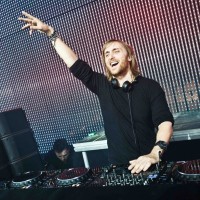 Pierre David Guetta is a French DJ, songwriter, record producer and remixer who has sold over nine million albums and thirty million singles worldwide. In 2011, Guetta was voted as the number one DJ in the DJ Mag Top 100 DJs poll.
I think David guetta deserves to be in the top 5 because he s one of the best djs alive and made very very good songs... I
David guetta is my number 1 fan. I always listen to his music and blimey it was good. Crikey, why is he in number 3? He should be in number 1 because he deserves it. If you disagree, I'm sorry mate. He is number 1 no buts no nothing.
Is this a fake list!? Tiesto at ONE? That's so impossible with David out here! Listen to David Guetta songs! He is simply the best! Please vote David Guetta with 100% votes!
A personality is one who is able to carry his success on his shoulders. David guetta doesn't only do that decently but his songs have the quality of of refreshing you any time you want... All we gotta do is listen..
2
Avicii

Tim Bergling (September 8, 1989 - April 20, 2018), better known by his stage name Avicii, was a Swedish electronic musician, DJ, remixer and record producer. He is best regarded for his work in Electronic Music during the 2010s in which his works have charted among the Top 40 Radio and for his influence ...read more.
BEST DJ EVER! NO DOUBT! He should be higher than ranked fifth! MORE VOTES FOR AVICII! Plus Wake Me Up is an amazing song he did!
yeah he's spectacular on top 10 worst djs pretty much all these people are on there but I think most of these djs are cool
Dudes levels changed my life. Avicii should be at least on the top 5.
Why is avicii rank 11? He is the best dj I've ever seen! Listen to levels and you will know!
3
DJ Tiesto

Tijs Michiel Verwest, better known by his stage name Tiësto, is a Dutch DJ and record producer from Breda. He was named "the Greatest DJ of All Time" by Mix magazine in a poll voted by fans. In 2013, he was voted by DJ Magazine readers as the "best DJ of the last 20 years".
GREAT SONGS MIX, CREATIVE, GENIUS & 1 OF A KIND.
Initially I liked Tiesto because he was the one when I actually started listening EDM. But today I like him more for his talent rather than for memories I have when I actually started listening to him. And I hate people when they slam other artists because of their own particular favorites, Specially Skrillex & Guetta's fans when they scream HOW COULD TIESTO be number 1? Skrillex can also be slammed. Like, u can say he produces same ass beats always. However, Guetta & Skrillex are also my favorites including Tiesto.

One more thing I would like to tell, if u want to party & dance then u can listen Skrillex & Guetta But if u wanna experience Hallucinations that u have never experienced in your lifetime then take pot, just close your eyes & listen to 'Adagio for Strings'. You may experience that his 'Adagio for strings' is actually one of the best songs of all time.

Meanwhile, the favorites ranking of anyone can't be criticized because it's a matter of personal choice. And ...more
he is the best DJ in the world and his tracks are very powerful amazing, he also has the ability to improvise very well
I love so many of the DJs on the list, but none of them top Tiesto. Rolling Stone, Mix Mag and DJ Mag knows it. He repeatedly gets voted number one in the industry by fans and experts because he deserves it on merit, originality, skill, range and versatility. He is in a league of his own. Genius.
4
Skrillex

Skrillex is an American (Born in 1988, in Los Angeles, California) EDM producer who is known for popularizing dubstep. He is part of the bands Jack Ü (DJ) and From First To Last (Lead Singer). His album Recess debuted at 4 on the BB200, tying him with Zedd for the highest debut for an EDM album on ...read more.
What!
dude you kidding me? DJ Tiesto's such a bore
and Mad Mike Metrovich... Never heard of him
joe hahn... He's such a fat-ass
man, the best is skrillex
Scary Monsters and Nice Sprites...
Bangarang...
My Name Is Skrillex...
Benny Benassi feat. Gary Go - "Cinema (Skrillex Remix)"...
First of the Year (Equinox)...
SKRILLEX ROCKS...
Skrillex is amazing. He actually makes pretty much all of the music in his songs, maybe with a little bit of vocals from other artists. But my point is he doesn't just make up a boring drum beat and have repeat for 3 minutes and get someone to sing over it(usually autotuned) like other Djs do. No 2 should be Joe Hahn
Do you know what love is? It's scary monsters and nice sprites... Rock n roll...bangarang... Summit oh this song still gives me the chills even after hearing it a thousand times... Make it bun dem is the epitome of cool... There is kill everybody which is so true... So many variations and not one song sounds the same as others... Don't even get me started on the remixes, they are gold... Everything this guy touches turns to gold. Cinema and levels are two such songs... Of course the levels remix wasn't as good as the original song but it was still awesome. This man defines dubstep. On top of that, a very nice person too. Easy choice for number one.
How the hell is skrillex not number 1?! He is way better than Tiesto. He's a cool dude and he goes hard core with his music. I love the Cinema Remix, Reptile from Mortal Kombat, Bangarang, Kyoto and Ruffneck bass, First of the year! I love Sonny! He is way better than Daft Punk, that's for sure, Daft punk has totally gone downhill if you ask me. Skrillex makes the kind of music he wants to make without any crazy gimmick. And his bass drops? AMAZING
5
Deadmau5

Joel Thomas Zimmerman (a.k.a. deadmau5) is a Canadian DJ producer, formerly a web developer, who produces a wide variety of electronic musical genres, such as electro and dubstep, but is best known for popularizing work in the areas of progressive house and electrohouse, along with the genres themselves. ...read more.
I am simply astonished that he is not #1. It just amazes me. The mau5 took electronic music to a whole new level and inspired a whole new generation of DJs (myself included). Tiesto and Guetta don't even BEGIN to compare with the greatest DJ of all time!
This is number 9? The Mau5 is the KING of DJ's. David Guetta is way too mainstream, Skrillex is simply focused on loud noises... But Deadmau5 is perfect - blending slick beats, bouncy synths, prominent bass, and sick beats. If you don't know what I mean, listen to Strobe, The Veldt, Animal Rights, Faxing Berlin, and Fifths. DEADMAU5 FOR THE WIN!
How is Deadmau5 No.7. And how is Skrillex and Daft Punk not in the top 3. Avicii isn't even good. Tiesto is pretty good and David Guetta is alright. This astonishes me to see proper DJ's not in the top 3. If you like proper techno listen to Deadmau5, Daft Punk, Paul Van Dyk, Sasha, John Digweed or the bloody beetroots. Or if you like Dubstep then you listen to skrillex or if you wanna be chilled Kaskade and Moby will do it perfectly.
I honestly think Deadmau5 produces the best music in the world of Djs! As much as I wanted to vote Avicii and Swedish House Mafia! I can't deny how much I love Deadmau5! Tiesto & Guetta as the Top 2!?! I don't know what it is about them that I just don't like! Vote DEADMAU5! He deserves to be number 1!
6
Calvin Harris

Adam Richard Wiles, known professionally as Calvin Harris, is a Scottish DJ, record producer, singer, songwriter and remixer. He is known for his hit singles like Summer, This Is What You Came For and How Deep Is Love.
Why is he so low? Calvin is the best! Please listen to his music and vote him up! His really good songs- "you used to hold me, " "feel so close, " "I'm not alone" etc.
Calvin is the best dj. Considering his his latest album, almost every track is a hit... Its very unfair to him being rated so low while he can make high quality music... Something needs to be done about this!
He is the greatest DJ of all time. He can play the bass guitar, DJ, and write songs. That is a truly talented person. I can not understand why he is in the lower ten of the list.
Calvin Harris is the king of dance. Calvin should be higher in the chart, you haven't seen Tiesto being classed as the king of dance. Calvin should be number 1
7
Hardwell

Robbert van de Corput, who performs under the stage name Hardwell, is a Dutch big room house and electro house DJ and music producer.
love his progressive style
big room never dies!
love you HARDWELL!
People, Common Hardwell at 37? That is just not fair. How is this even possible when Tiesto is at the top. Almost all tracks bu hardwell are very comparable to those by tiesto and many are even better.
HE is the best dj in world and he has the best iconic ringtone that world's best dj have to have, his music is too good that we always want to listen and last but not list he is great man too
To this day I have not heard a single Hardwell track that I don't like! Listen to How We Do, Apollo, Where have you been (hardwell remix), Encoded or Cobra, all such high quality songs
8
Daft Punk

Daft Punk is a French electronic music duo consisting of producers Guy-Manuel de Homem-Christo and Thomas Bangalter.
They are just down because they don't release as much singles/albums as others do. Once they release an album all hell breaks loose.
Because they are the best Djs in the world
How are they never listed as the most influential DJs ever, if not the most influential electronic artists ever?! Without their albums, NONE OF THESE OTHER GUYS WOULD EXIST. If their albums had not become worldwide, auto tune, synthpop, masked DJs, remixing, popular sampling, electronic house music, etc. would still be unpopular as they were before Daft came around. Daft are the only DJs that are truly unique, timeless, powerful, beautiful, and mind-blowing all into one. The quality of other DJs simply does not compare. Whenever they release an album, it literally changes the trend of the music industry. Most underrated beings on this planet!
how they are not #1 let alone not on the list is beyond my belief.
9
Armin Van Buuren

Armin van Buuren is a Dutch remixer, music producer, DJ, musician, pianist and songwriter from South Holland.
He's considered as the best dj of all time by the djmag, the reference about Dance and Electro!
GO ARMIN!
Armin Van Buuren can easily get into the top 10! He is SO awesome!
How can Mad Mike Metrovich (never heard of him) be ahead of the best dj in the world Armin Van Buurenn
I usually go for Tiesto, but seeing as how Armin Van Buuren is not at least #2 my vote goes out to him... DeadMau5 is not even a DJ, what guys...
10
Zedd

Zedd is a Russian- German DJ known for his hits such as Clarity, Transmission, and Break Free. He is best known for his album True Colors, which has the highest debut on the Billboard 200 for an EDM album (tied with Skrillex's Recess). He is one the the richest EDM artists in the industry.
What...? Zedd is not at the top 10 list. What is going on here? You People's do not have any knowledge about music. ZEDD is one of the most talented dj beside David Guetta, Tiesto, Armin van Buuren, Deadmau5, Hardwell, Calvin Harris, Skrillex, Afrojack, Alesso, Swedish House Mafia, Nicky Romero etc. If You Don't Believe me Just listen to his tracks. Listen to Clarity (Featuring Foxes).
What, how could he doesn't come in top 5 ranking, he is totally different from others. Hear he all songs from his latest album 'True color'. He is just great then Tiesto and others in ranking. This is not fair with him. Others who don't support him don't support, but I will support him till I die.
I Think Zedd should be up there in 10. He is so good he made Electro/Techno music to pop mainstream... and people who aren't in this genre can easily listen to this guys music.
Zedd is incredibly talented. How come he's not in the Top 5? One of the youngest among the DJs... And also, one of the best. Go Zedd!
The Contenders
11
Joe Hahn
The God of DJ! He is the best. Thank you Mike Shinoda for discovering him! He can close his eyes and still jam like hell!
In fact! Joe Hahn is the best DJ ever, he can make something different with his skill in Linkin Park
I have never seen such an artist. Mr Hahn rocks and he is amazing in the turntables. In fact, Linkin Park is the best band in the world.
They can't be outrun and they can't be outmatched.
Did you actually know he is actually a Korean? He just changed his nationality and he proved that Asians can be DJs too. His creativity and his work with Linkin Park just inspires me a lot.
12
Martin Garrix

Martijn Gerard Garritsen, known professionally Martin Garrix, is a Dutch DJ, record producer and musician.
What is wrong with you all... Martin garrix should be at least in the top 10... And definitely in the top 3. Just listen to his songs and I'll be a fan... What didn't you guys ever listen to tremor, virus, helicopter, animals, etc. if you haven't then I bet your life is boring and lame. Vote him man come on.
Martin is a young kid who achieved his peak @ a small age lad's... He deserves to be in top 10...
Martin Garrix is so much more awesome than David Guetta! David Guetta sucks his own... Please vote for Martin Garrix!
... Listen Martin Garrix Songs... I Love His Songs,

Helicopter,
Wizard,
Virus,
Tremor,
Gold skies And Many More...
13
Mad Mike Metrovich
Mike is gone. but played the best music and had the best dances. MISS YOU MIKE!
Mad Mike was the best, He should be back in number one, where he belongs...
amzing, amazing and amazing i just love the man THE BEST DJ IN THE WORLD LISTEN TO HIM ALLL THE TIME
cause he was the best a great guy...
14
Afrojack

Nick van de Wall, commonly known by his stage name Afrojack, is a Dutch DJ, record producer and remixer.
You are like a god for me afrojack. Everyday when I get out of my bed I start my day with your songs. Fantastic man. But how is he not number 1. People support him please
Afrojack is right up their wit tiesto and guetta.
Your Song ( Ten Feet Tall And Summer Thing ) Is Best Forever... Afrojack Should Be In Top Ten List... ( BECAUSE HE MAKES VERY GOOD SONGS )...
I don't know but Afrojack REALLY should be in the top 10. Damn!
15
Swedish House Mafia

Swedish House Mafia is a Swedish house music supergroup consisting of Axwell, Steve Angello and Sebastian Ingrosso.
Common People, 3 amazing DJ's in one group
They deserve a top 10 spot
They will be missed
SHM
Come on peeps! A supergroup like swedish house mafia should not be at 11. They at least deserve to be in the top 5. Don't believe me? - listen to "Don't You Worry Child" & "Save The World".
Come on... Really? Out of the top 3?
As a trio they deserve to be in top ten
16
DJ Fresh
Dj fresh is amazing and he was all over the radio so how is he not in the top 10
Just reward the guy for what he's worth. HE'S very innovative
Anyone who has actually seen this guy live knows why...
Its gonna get louder...
17
Dimitri Vegas

They should be in top 10
What they are the bloody best
They are the best in the world
The best parties ever
18
Moby

Moby is an American musician, who has produced inventive new styles to various subgenres of electronic music, inspired by 1950's gospel as much as by modern rock, and musicians from New Order to David Bowie. ...read more.
How are all the old school DJs down here?
19
Benny Benassi
I like how he is always providing the base track for other DJs to remix. Without Benny Benassi, awesome remixes like Skrillex's Cinema would never have come to be. I do not think that he is The Best, but he should be given more recognition as an important DJ.
I agreed Benny Benassi is up there today as one of the most important dj's with the likes of David guetta, skrillex to be honest I never was much into techno but that all changed once I heard Cinema (skrillex remix) one of the best songs to grace this world
I Think Benny should be in the top 10 because he is a beast with his hits "Satisfaction" and "I Love My Sex" and he's especially a beast when he's featured in the song "Beautiful People" by Chris Brown and that's What I think! So let's bring Benassi To the Top!
20
Fatboy Slim
205? This dude is a legend, bring him to the top 10!
Right about now. The funk soul brother!
This guy should be on the top 10
Amazing at samples.
21
Steve Aoki

Steven Hiroyuki "Steve" Aoki is an American electro house musician, record producer, and music executive.
Steve Aoki at 70, really
He should at least be in the top 15
Have you ever heard his Pursuit of happiness remix, Classic
Come on guys? A light that never comes? Not even in top ten? REALLY?!
This guy should be in the top 10 at least. He is the 5th richest DJ.
He actually does shows. Not throw up recorded Material.
22
DJ Khaled

Khaled Mohamed Khaled, known professionally as DJ Khaled, is an American record producer, radio personality, DJ and record label executive.
LEGEND OF THE GAME
Dj khaled is the best dj and should be in the top 15
Dj khaled is number 1 no doubt
He's the best music! Another one! DJ Khaled!
23
Tiesto

Tijs Michiel Verwest, better known by his stage name Tiësto, is a Dutch DJ and record producer from Breda. He was named "the Greatest DJ of All Time" by Mix magazine in a poll voted by fans. In 2013, he was voted by DJ Magazine readers as the "best DJ of the last 20 years".
Only the third tiesto on the list. maybe he'd be first if you all voted for the same tiesto
24
The Chainsmokers

The Chainsmokers are an American DJ and production duo consisting of Alex Pall and Andrew Taggart. The EDM-pop duo achieved a breakthrough with their 2014 song "#Selfie", which was a top twenty single in several countries.
Are you kidding me, these guys are the best, they should've been on the top 5 list
They don't deserve to be on 56th position...anyway, I am a BIG FAN!
They are terrible, to be honest
The chainsmokers r amazing they should be in the top 20
25
Alan Walker

His music is the best he deserves this spot.
He always gives his all and his music is powerful !
My favorite songs are all made by him: Alone, Faded, Sing Me to Sleep, Spectre, Fade, and Force
I want to break my phone now

He's not #1

Oh and people who don't like his music get a life
Alan walker should be top ten..
PSearch List