Top Ten Favorite Authors
The Top Ten
1
Charles Darwin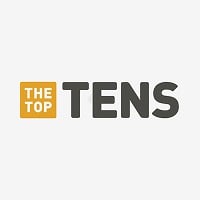 Charles Robert Darwin was an English naturalist and geologist, best known for his contributions to evolutionary theory.
2
Carl Sagan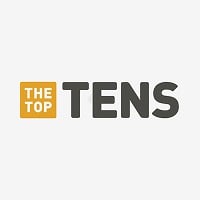 Carl Edward Sagan was an American astronomer, cosmologist, astrophysicist, astrobiologist, author, science popularizer, and science communicator in astronomy and other natural sciences.
3
Christopher Hitchens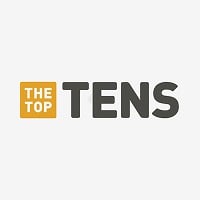 Christopher Eric Hitchens was a British-American author, columnist, essayist, orator, journalist, and social critic.
4
Ben Shapiro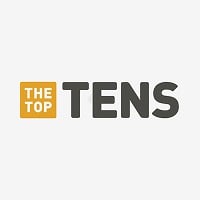 Benjamin Aaron Shapiro (born January 15, 1984) is an American conservative political commentator, writer and lawyer. He has written seven books, the first being 2004's Brainwashed: How Universities Indoctrinate America's Youth, which he started writing when he was 17 years old.
This guy is incredibly talented, and destroys SJW's and Feminists in the matter of seconds
5
Stephen King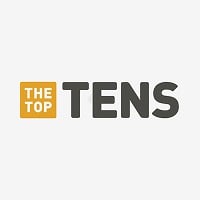 Stephen Edwin King is an American author of contemporary horror, supernatural fiction, suspense, science fiction, and fantasy. Many of his most well-known novels include Carrie, It, The Shinning, The Stand, Misery, The Dark Tower series, and Rita Hayworth and the Shawshank Redemption, which was later ...read more.
I've read Grisham, Koontz and Patterson but King is the best! - Raptork
strange but very talented - luvtoread
The Best
6
Richard Dawkins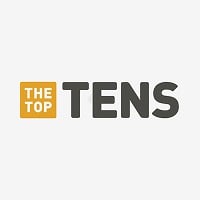 Clinton Richard Dawkins is an English ethologist, evolutionary biologist and author. He is known for his books The Selfish Gene, The Extended Phenotype and The God Delusion. He is also known for coining the word "meme" in 1976, although the word is most commonly used to describe internet memes of today. ...read more.
7
John Grisham
If anything this list is proof that no one reads any more.
At the risk of sounding like a snob, one on this 'top ten' list of favorites. is really great.
8 Sam Harris
9
Dean Koontz
compelling, impactful and unforgettable.. he keeps the reader on the edge of the seat as the mystery is revealed.
10 Lawrence Krauss
The Contenders
11
James Patterson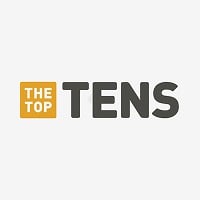 James Brendan Patterson is an American author and philanthropist. Among his works are the Alex Cross, Michael Bennett, Women's Murder Club, Maximum Ride, Daniel X, NYPD Red, Witch and Wizard, and Private series, as well as many stand-alone thrillers, non-fiction and romance novels.
This guy sure knows how to write! My all time favorite is his awesome book Zoo! You guys should all read it!
Every book keeps you on edge of your seat! - luvtoread
12
Stephen Hawking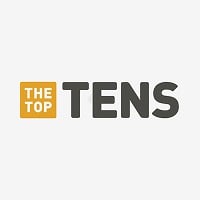 Stephen William Hawking (January 8, 1942 - March 14, 2018) was an English theoretical physicist, cosmologist, author and Director of Research at the Centre for Theoretical Cosmology within the University of Cambridge.
13
J.K. Rowling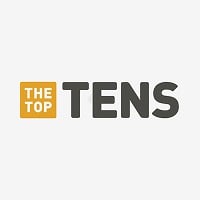 Joanne Rowling, CH, OBE, FRSL, FRCPE, writing under the pen names J. K. Rowling and Robert Galbraith, is a British novelist, philanthropist, film and television producer and screenwriter best known for writing the Harry Potter fantasy series.
She is my favorite - MeetShu
Most people know her and for the same reason that like her books. It is because of harry potter.
Harry Potter series and The Casual Vacancy are enough proofs to her writing capability
Harry Potter changed my life! It will never grow old.
14
George Orwell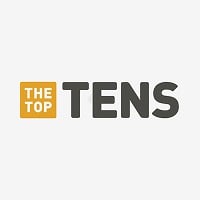 Eric Arthur Blair (25 June 1903 – 21 January 1950), who used the pen name George Orwell, was an English novelist, essayist, journalist and critic. His work is marked by lucid prose, awareness of social injustice, opposition to totalitarianism, and outspoken support of democratic socialism.
15 John Saul
16
J.R.R. Tolkien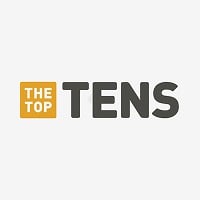 John Ronald Reuel Tolkien (3 January 1892 – 2 September 1973), known by his pen name J. R. R. Tolkien, was an English writer, poet, philologist, and university professor who is best known as the author of the classic high-fantasy works The Hobbit, The Lord of the Rings, and The Silmarillion.
He is on because he wrote lord of the rings and the Hobbit
17 Alan Moore
18 V.C. Andrews
19
Mary Higgins Clark
Okay, I've at least heard of her, King, and Grisham. Mitch Albom? Harper Lee? John Steinbeck, maybe? Some legitimate top ten authors, please?
20
Paulo Coelho
Very inspiring author that created all of his books worth reading
21
Patricia Cornwell
her books are really good! - luvtoread
22 John Douglas
23 Dacia Maraini
24
Danielle Steel
It's spelled Steele, actually. But looking at this list, it's obvious that people don't read much, so who cares?
25
August Strindberg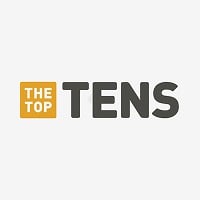 Johan August Strindberg (22 January 1849 – 14 May 1912) was a Swedish playwright, novelist, poet, essayist and painter. A prolific writer who often drew directly on his personal experience, Strindberg's career spanned four decades, during which time he wrote over sixty plays and more than thirty works ...read more.
26 Raymond Feist
27 Andrea De Carlo
28
Rick Riordan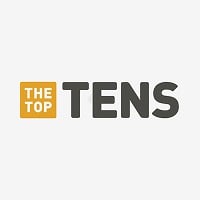 Richard Russell Riordan Jr. (born June 5, 1964) is an American author. He is known for writing the Percy Jackson & the Olympians series. His books have been translated into 42 languages and sold more than 30 million copies in the US. 20th Century Fox has adapted the first two books of his Percy Jackson ...read more.
Percy Jackson is awesome!
Vote for rick rioradn please and buy his books. Please! Also he is not paying me not say this I live in Australia.
I loved the Percy Jackson series but the heroes of Olympus series changed my reading expierience a lot. Is was great and a great cliffhanger at every book.vote for Rick Riordan please!
PLEASE VOTE FOR RICK RIORADN!
29
Peter Jenkins
I read his book; A Walk Across America. It was a great book and I enjoy his writing style.
30 Federico Moccia
31 Susanna Tamaro
32 Serena Dandini
33 Franco Di Mare
34 Enrico Pandiani
35
Neil Gaiman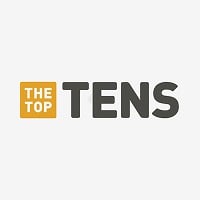 Neil Richard MacKinnon Gaiman is an English author of short fiction, novels, comic books, graphic novels, audio theatre, and films.
Not only has he made theatre and T.V. episodes (which inspired me), he also made a bunch of my favorite books!
36
Roald Dahl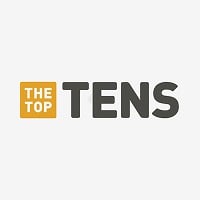 Roald Dahl (13 September 1916 – 23 November 1990) was a British novelist, short story writer, poet, screenwriter, and fighter pilot. His books have sold more than 250 million copies worldwide.
Good but it is a little to childish and some parts of his stories don't have any explanation
He has written a lot but my favorite of his books was Charlie and the chocolate factory
Less than Gaiman by a hair!
awesome
37
Adam Gidwitz
Unleashed the true fairy tales in the awesomest way possible!
38
Dav Pilkey
A really nice guy (whom I met), a pen pal and makes silly comics (for both genders but mostly aimed for boys).
39
Daniel Handler
Doesn't want you to read his stories (at least in his text) but I can't help it! They're so good! (I also met him! )
I recommend from her A Series of Unfortunate Events
40
Dr. Seuss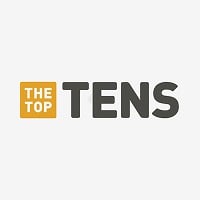 Theodor Seuss Geisel was an American writer and illustrator best known for authoring popular children's books under the pen name Dr. Seuss.
He has written so much but my favorite of his books would either be green eggs and ham or Oh Say Can You Say.
Surprised he isn't higher on the list! I loved growing up with him! Also, I'm 100 years younger than him in days!
41
Norton Juster
"The Phantom Tollbooth". Wonderfully written!
42
Mo Willems
Also surprised he isn't higher on the list! I just love the books and characters! (Again, I saw him. )
43 Hergé
44 David Levithan
45
Erin Hunter
She is my favorite because she wrote the book series I love. WARRIORS.
46
Jeff Kinney
I like him because he wrote Diary of a Wimpy Kid.
47
Mary Pope Osborne
You might not know her but here book series that I recommend is the magic tree house.
48 Chris Van Allsburg
49
Gary Paulsen
Out of all his books I liked Hatchet the best
He is an astounding author. The hatchet series was stupendous. Mr. Tucket was good as well. Also Hariss and Me
50
Enid Blyton
My favourite author
PSearch List